Hi, I'm Lindsay.
I've spent the past decade writing about luxury travel, beauty, and fashion for outlets including Vogue, The Wall Street Journal, GQ, Maxim, Architectural Digest, Playboy, DuJour, and others.
In 2018 I left my job as the Deputy Digital Editor of Town & Country so that I could focus full-time on my blog and on Instagram. It was terrifying! But it ultimately became the best professional decision of my entire life.
In the time since, I've realized that the word influencer doesn't even begin to scrape the surface of what I do. I'm a writer, photographer, creative director, video producer, consultant, SEO strategist, and—more often than not—I'm a human guinea pig who tests beauty products, clothes, and hotels in search of the VERY best to share with my audience.
I'm also an entrepreneur! In 2020 I launched Hotel Lobby Candle, a line of luxury candles inspired by my love of fancy hotel lobbies. (Read the backstory on how the brand was born here.)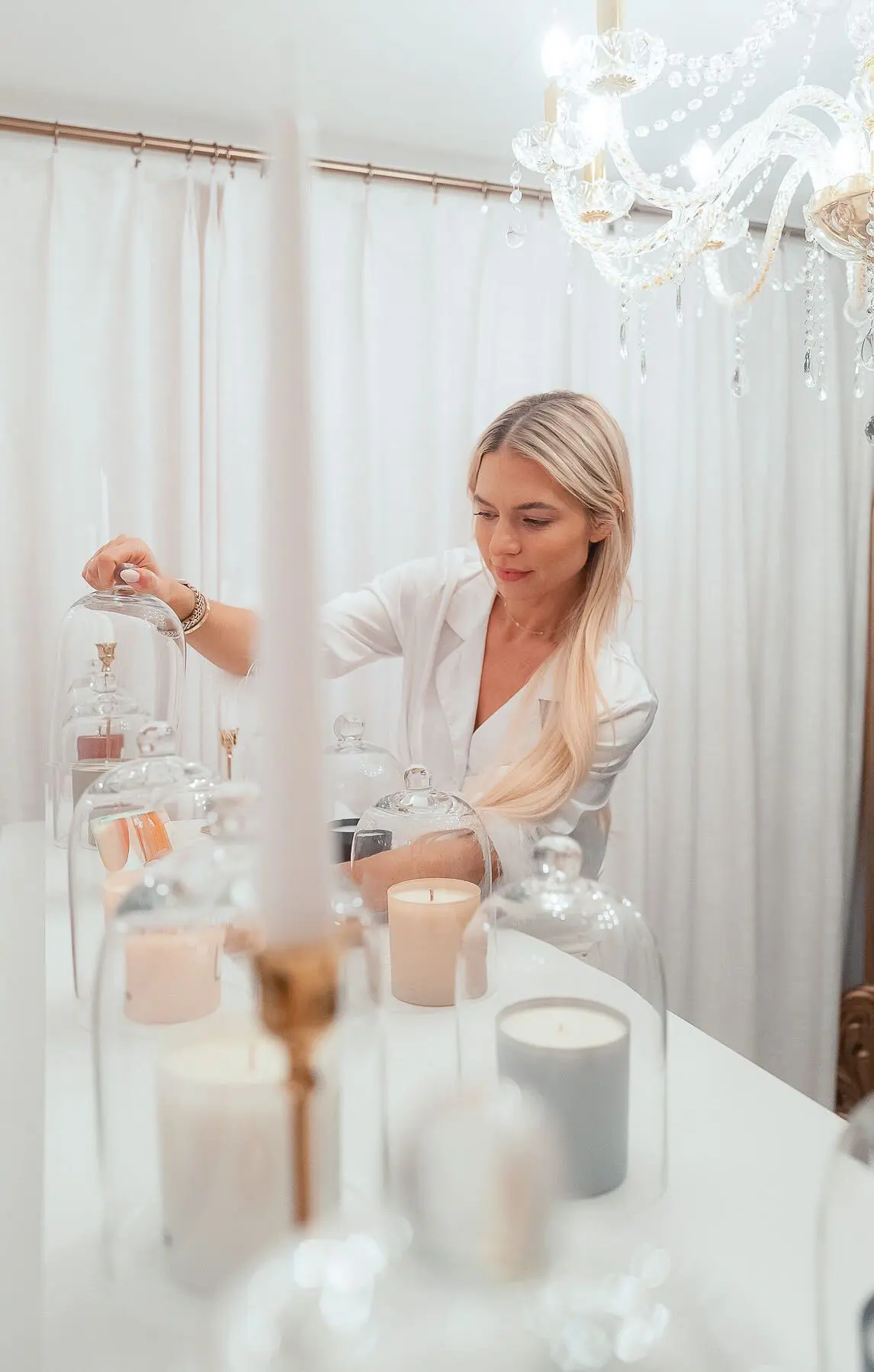 Ever since I began my career as a journalist, I've practiced one mantra:
DO IT FOR THE STORY.
It's served me well so far.
I rode an albino water buffalo in Thailand, had lunch in the Omani desert with a bedouin family and swam with Great Whites in South Africa. I've also spent time interviewing a number of eclectic celebrities, including Derek Jeter, Kendall & Kylie Jenner, and Dennis Rodman.
In 2012, I helped launch DuJour Magazine, where I spent four years on staff as a Senior Editor covering luxury lifestyle, travel and culture. Before that? I was TVGuide.com's resident reality TV and red carpet guru—a rather unconventional departure from my first gig as a business reporter at Inc. Magazine.
Beyond magazines, I often lend my expertise as a consultant to hotel brands, start-ups, technology companies, and other bloggers.
I split my time between New York City and Miami with my proud Instahusband, Matt, whose instagram handle is, in fact, @instahusband.
Care to get in touch? EMAIL ME!
FAQ's
These are the most frequently asked questions among my readers & followers. Have a question that isn't answered here? Leave it in the comments below!
What camera do you use?
I primarily use my iPhone to take photos now but I can't recommend the Sony A7iii enough. I did tons of research before buying it, and when I spoke to other influencers/photographers about cameras, I was shocked by how many people told me that they use the A7iii.
If you're on a tighter budget, this version is very similar, but slightly less expensive!
You can find all of my camera equipment (including the ring light and tripod I use) on my Amazon storefront here.
How do you edit your photos? Do you use a Lightroom preset?
I have a SUPER thorough blog post that details my entire step-by-step photo editing process.
Typically I edit in Lightroom using my own preset (which I don't sell yet, but maybe will one day!)
What type of dog is Pierre?
In case you didn't already know, we are obsessed with our dog Pierre. He is a long-haired dachshund with a lotttt of personality (IYKYK.)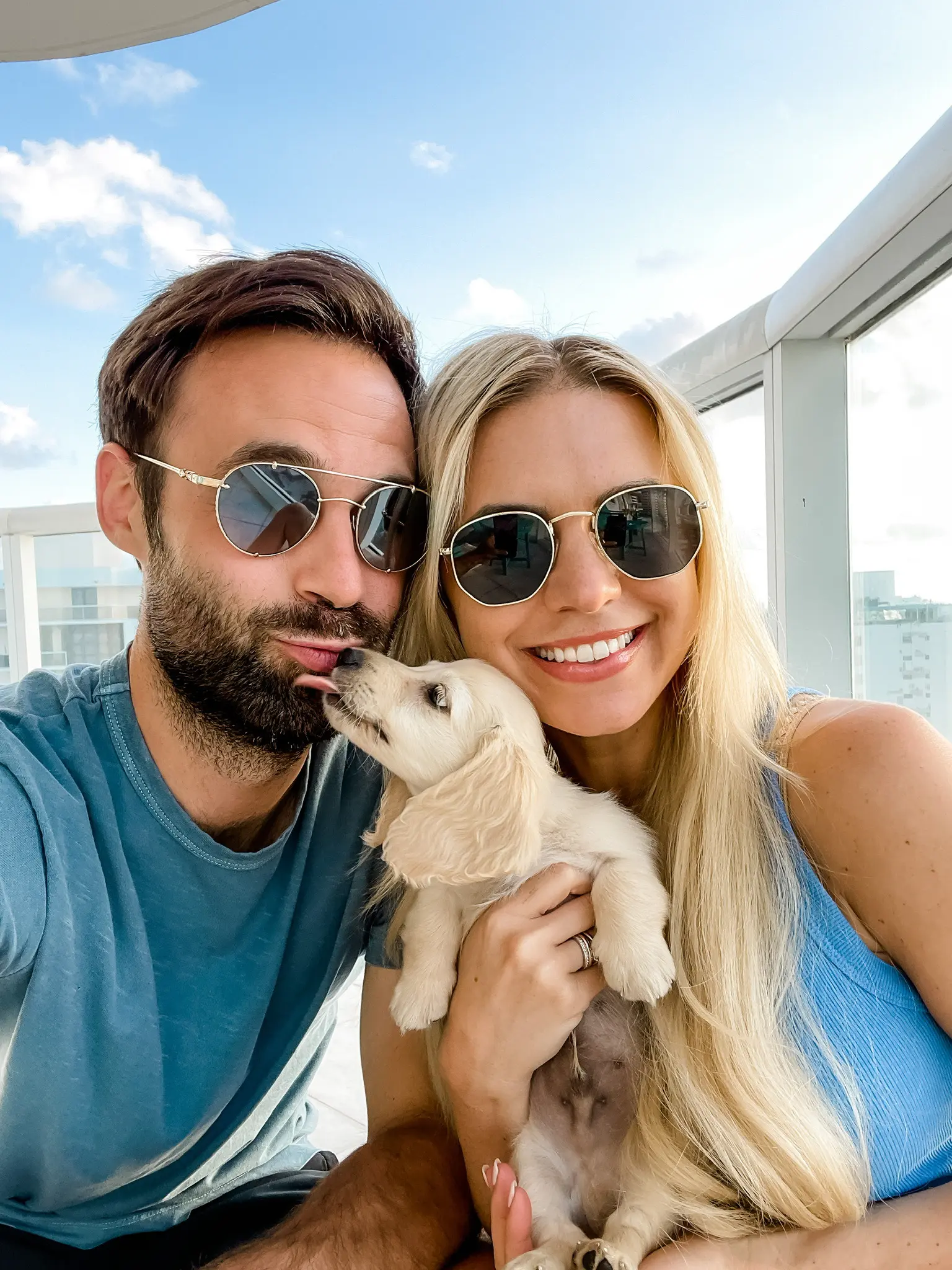 What's the CBD brand you always recommend?
Equilibria! I've tried about a dozen different CBD brands and Equilibria is far and away the most effective for me. I've been a fan since last year. I take the Daily Drops (mint flavor) whenever I'm a bit on edge or stressed, and I feel the difference almost immediately. (My code for 15% off your first order is LINDSAYSILBERMAN.)
I also recommend the Soft Gels, which are slower release, for anyone who has trouble sleeping.
And I use the CBD relief cream for cramps, muscle soreness, and even mosquito bites.
Whenever I describe CBD to people who ask, I give them my "rubber band" example. Being anxious and stressed makes me feel like I'm a tightly-stretched rubber band—and CBD helps to loosen the rubber band slightly. It doesn't make me feel high or weird… just less on edge.
Do you have a list of everything you recommend at Sephora?
Yes, you can refer to my Sephora master list! Almost everything on my favorite makeup products list is available at Sephora too.
Who makes your wine glasses?
Crate & Barrel! I use the red wine glasses no matter what type of wine I'm drinking (because the white ones are too small for my pours, if you know what I mean.)
Where are your fake plants from?
We have and love this one from Pottery Barn. It looks SO REAL—you would literally have no idea it was fake. Based on my experience with their faux palms, I would assume that any of the faux plants from Pottery Barn or CB2 were equally as good.
FYI: I have links to all of my exact apartment decor on my shop page!
How do you start a blog? Any advice for beginners?
My first piece of advice is JUST START IT. That's the most difficult part! It doesn't have to be perfect—everything is a work in progress (yes, even this site!)
Also, one of the most important things you can do as a new blogger is educate yourself on SEO. I can't stress it enough.
I share a lot of behind-the-scenes info about the influencer/blogger world in this post; and I talk a lot about how bloggers get free products here. I would also recommend reading the story about how I quit my job to blog full-time if you haven't already.
What are your favorite rosés?
I have a big list that includes all of my favorite wines under $30—with tons of great rosé options!
How can I find your Amazon page?
You should be able to Google "Lindsay Silberman Amazon page" or "Lindsay Silberman Amazon storefront" but if for some reason it doesn't come up, here's a link to it!
I try to update it anytime I buy something good from Amazon that I think is worth sharing.
What's the bra that you always recommend?
I've worn this bra for years! Here's a list of the best strapless bras, and another list of the sports bras I swear by.
Do you have a list of all of your promo codes?
Yes! Here ya go!
Which self-tanner do you recommend?
I'm constantly testing out different self-tanners, but I always recommend St. Tropez Gradual Tan Classic Lotion or the Tan-Luxe Gradual Illuminating Tanning Lotion.
I have a full guide with self-tanning tips for beginner's.
What size are you?
I'm typically a size 2 in dresses, 26 in jeans and jean shorts, and a 32DD top (which means I'm VERY particular about finding the best DD+ swimwear, strapless bras, and sports bras for women with full chests!)
Shoe size is 7.5 and I'm 5'6.
What's your everyday skincare routine?
I'm always testing out new products, but in general, this is the skincare routine I stick to.
The gist of it is: Vitamin C serum in the morning, follower by a moisturizer and lots of SPF (even when I'm not leaving the house!). Sometimes I'll also do a hyaluronic acid serum.
At night, I wash my face, apply a serum (usually a retinol a few times a week), and then a cream + oil, followed by an eye cream.
I also exfoliate 2-3 times a week, and dermaplane once a month.
Do you have a list of your favorite NYC spots?
I have a lot of New York City guides:

What are your must-have makeup and skincare products?
I list all of my favorite everyday makeup products here! Any current skincare and makeup favorites can also be found here.