Winter can be complicated for us influencers. The layers of clothing, looming risk of frostbite, and completely dried up winter skin make it difficult to shoot great content outside. And while I've finally found myself some winter boots that don't suck, they're definitively less cute covered in black, sludge-y snow.
After seeing so many cool wintery animations on Instagram, I just HAD to figure out how to add snow to a photo for myself—but since I'm not the savviest when it comes to Photoshop, I searched for an app that could create the effect for me…and I'm sharing my find with you guys.
Now that I know how to do it, I can tell that you that it's the easiest thing ever. I mean, check out my results. I'm so glad I wasted hours of my time researching so you don't have to!
I've outlined the steps below, but I recommend watching my video, which offers a far better explanation.
Also, if you're looking for more tips, my guide to editing photos for Instagram will take you step-by-step through my process (with lots of easy tricks along the way!)
Before we get to the instructions, here's a few of my winter essentials perfect for shooting faux snow content.

How to Add Falling Snow to Your Photos with an App:
1. Download the "Pixaloop" app.
2. Tap "New Project."
3. Select a photo that looks like it *could* have been taken in a snowy (or rainy) setting.
4. Tap "overlay" from the bottom menu bar.
5. Scroll to "Weather" and select "WT103."
6. Drag the intensity bar to your desired intensity.
7. Use the eraser tool to deselect any aspects of the photo that you don't want filtered.
8. Export, and select 1080p as the size.
I should mention that although the app is free, in order to access certain filters and effects, you'll need to upgrade to a Pro version (which I believe is $18 for the year.) Even without the pro version, there are plenty of amazing effects to play with.
Here's an example of an Instagram post that incorporates the snow animation effect—and I swear, it took me 30 seconds to create.
Hope you guys found this helpful! If there's anything else you'd like me to post about, drop your suggestions in the comments.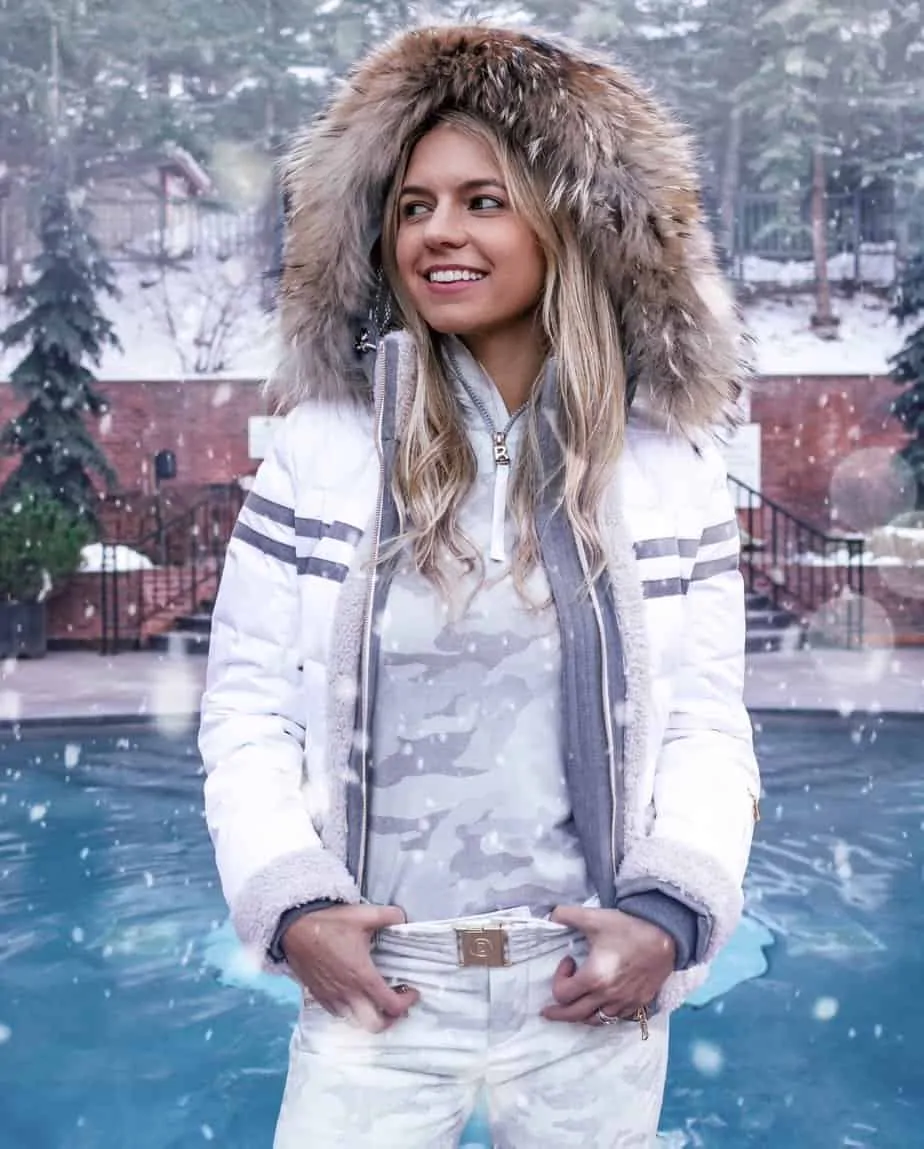 Pin this post for later: