Furnishing a home certainly isn't cheap—which is something that I've learned first-hand throughout the pricey process of decorating our new apartment.
Plus, with the seemingly infinite number of options available online, it's easy to become overwhelmed. I always find it challenging to tell if something will look cheap in person, particularly when I'm judging based off of a few product photos from a website.
But with the help of my fab interior designer Megan Hopp, I've realized there are plenty of affordable home decor pieces that actually look high-end, despite being at a lower price point—as long as you know where to search.
Megan is a wizard at this kind of thing. Since she works with clients of all different budgets, she has an encyclopedic knowledge of the marketplace, and she knows which furniture and accessories you can use to create an elevated look for less.
Below is a list of her 15 favorite affordable home decor and furniture suggestions. Since these are all pieces she uses regularly, you can rest assured knowing that they are officially "interior designer approved." Happy decorating!
[P.S. If you're looking for a faux plant to spruce up your space, I can't recommend this one and this one enough! We spent hours and hours researching, and we couldn't be happier with how they look in person. They're gorgeous, and you'd NEVER know they weren't real.]
15 Affordable Home Decor and Furniture Ideas


Here's a space that Megan designed using the Jensen desk.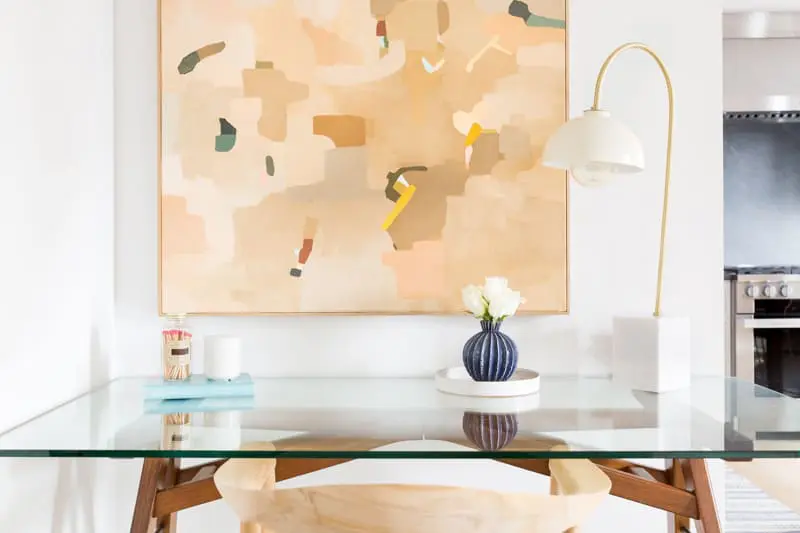 The wall-mounted bookcase looks incredible in this living room that Megan designed for one of her clients.
Pin this post for later: