So you've got down your skincare basics—cleanse, moisturize, and SPF—but you're looking for something a little more.
More specifically, you're looking for a glow up. I'm talking plump, dewy skin that'll have ladies sliding into your DMs begging for your skincare routine.
That's where I come in. I've spent so much time searching for that perfect serum, I made a career out of it! Read on to get a full list of the absolute best face serums for glowing skin.

---
BEST FOR DRY SKIN: Futuredew, Glossier
Glossier's oil-serum hybrid is meant to mimic the way skin looks after a full skincare routine—that is, dewy, glowing, and plump. It's a great glowing skin serum for dry skin types thanks to the juicy, nourishing oil-serum combo.
I like to use it as the final step in my AM skincare routine (yes, even after sunscreen) for long-lasting dewy glow.
BEST SERUM FOR HYDRATION: Q10 Antioxidant Serum, The Inkey List
Meet Co-Q10, a powerful antioxidant that helps protect the skin from environmental stressors.
This serum combines the ingredient with dual peptides and squalene for lightweight hydration, creating the ultimate skincare boost. Expect plump, dewy skin.
BEST VITAMIN C SERUM FOR GLOWING SKIN: CC Me Vitamin C Serum, Summer Fridays
Vitamin C serums can be tricky (read here for more on that).
I love this one from Summer Fridays thanks to its gentle yet effective formula. It leaves my skin bright and dewy, just how I like it.
If you're looking for a glowy skin serum with vitamin C, this is an awesome option.
BEST SERUM FOR A BRONZY GLOW: D-Bronzi Anti-Pollution Bronzing Drops, Drunk Elephant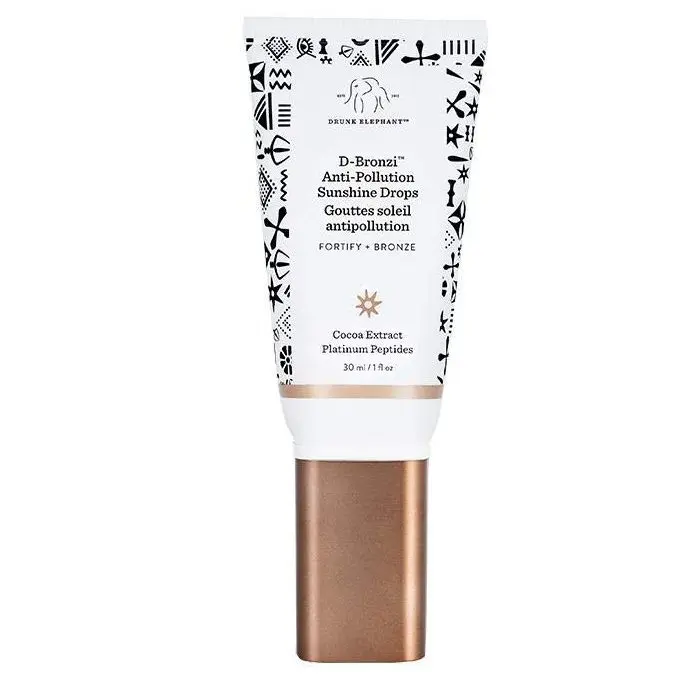 I've used this serum every single day for the last 2+ years. It's that good!
And while I'm more interested in the bronzy glow it gives me than the actual skincare benefits, I am thankful for the added boost it gives me against pollution and other environmental stressors.
I mix a squirt in with my sunscreen and I swear, it's so good that sometimes that's all I'll wear for the day.

BEST SERUM FOR OILY SKIN: Watermelon Glow Niacinamide Dew Drops, Glow Recipe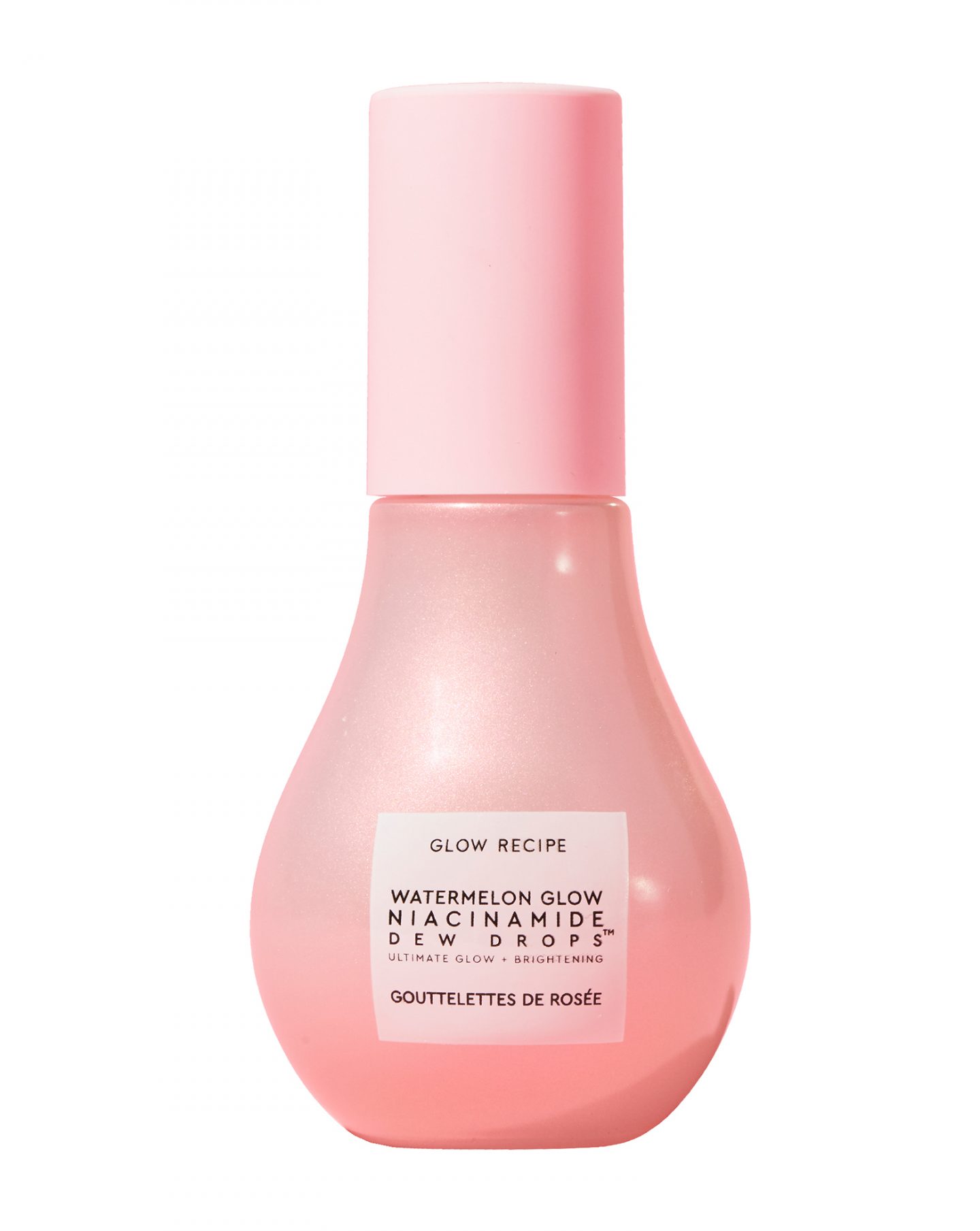 I'd liken this serum to Glossier's Futuredew, in that it's more of a skincare-makeup hybrid.
Made with niacinamide, watermelon, and hyaluronic acid, it simultaneously hydrates and visibly reduces the appearance of hyperpigmentation, while leaving a dewy finish sans any mica, glitter, or gray cast.

Out of all the products on this list, this is the best serum for glowing skin if you tend to be oily.
It's main ingredient is niacinamide, which inhibits excess sebum production, thus improving congestion, preventing acne, and calming existing blemishes.
We love that the brand focuses on the "glow-first" philosophy of Korean skincare.
BEST BUDGET GLOWING SKIN SERUM: Hyaluronic Acid 2% + B5, The Ordinary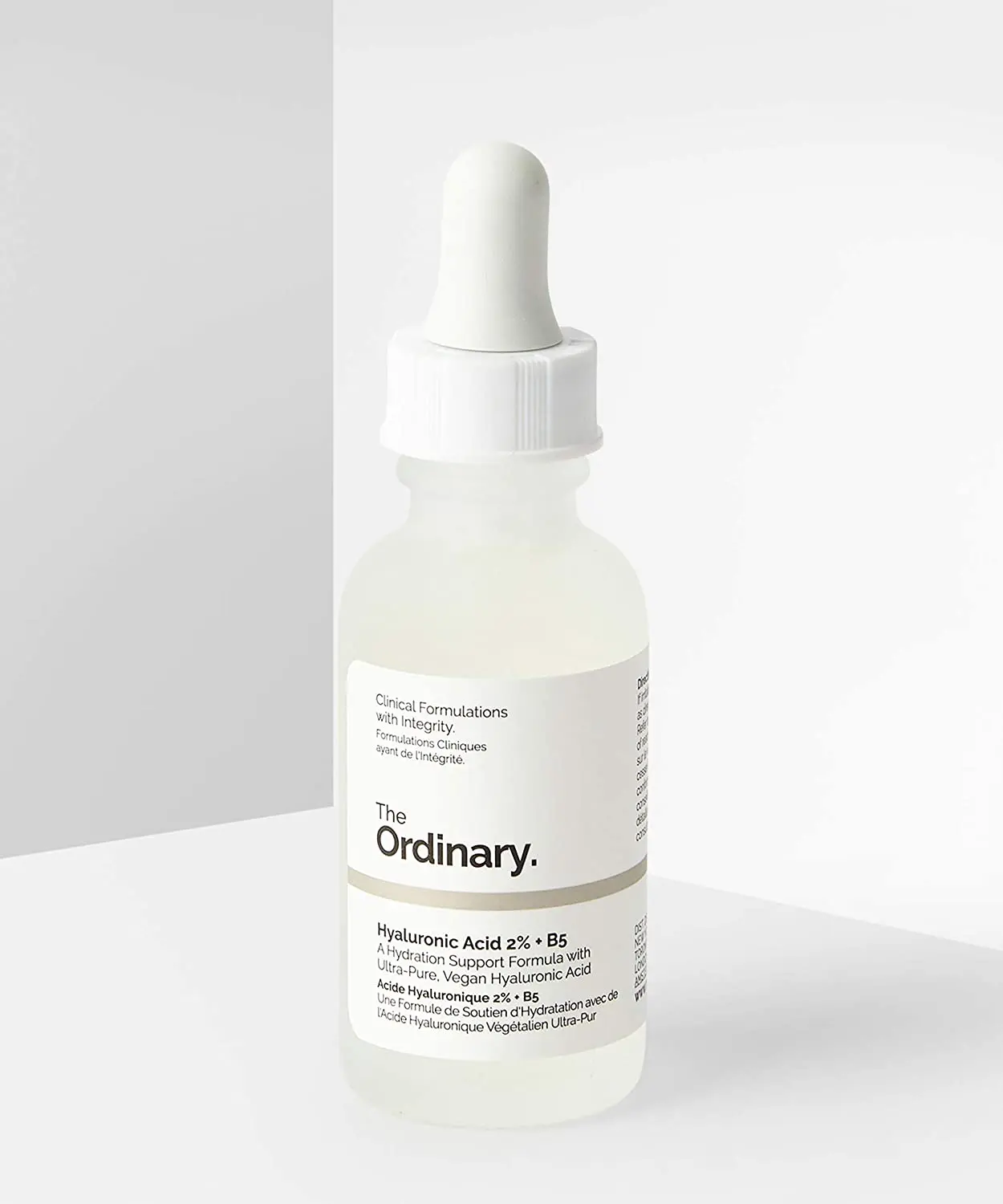 At $6.99, this is by far the best budget serum for glowing skin on our list.

With three different molecular weights of hyaluronic acid, this serum offers multi-depth hydration. Put on after cleansing for supple, glowy skin.
BEST FOR SENSITIVE SKIN: Hydration Station Booster With HA, Versed
This serum is great, because there are so many ways to use it. Also, because it's so lightweight, it's a great option for anyone with sensitive skin.
Mix 1-3 drops into a serum, moisturizer or face makeup for added hydration benefits.
Or, use solo as a serum itself! Either way you'll be looking as good as dew.
---
---
If you make a purchase through one of the links included in this post, I may make a small commission. As you know, I only feature products that I genuinely love.