Sometimes the hardest part about planning a girls weekend getaway with your best friends is deciding on a destination.
Do you want a beach vacation or a city? Warm weather or cold?
Do you prefer a weekend of partying like a 21-year-old, or a weekend of relaxing because the thought of going to a nightclub makes you want to die?
My first piece of advice: check out my list of the 38 best girls trip destinations below, send it around to your crew, and take a vote.
Then pack your carry-ons (with all of my recommended in-flight essentials, of course) and prepare for an epic vacation.
While most of us aren't exactly jet-setting to Mykonos right now, it's still fun to start planning for when it feels a bit more safe.
Below, in addition to places like Mykonos (it's seriously amazing), you'll find tons of great road-trip ideas within the US that would work for local girlfriend getaways!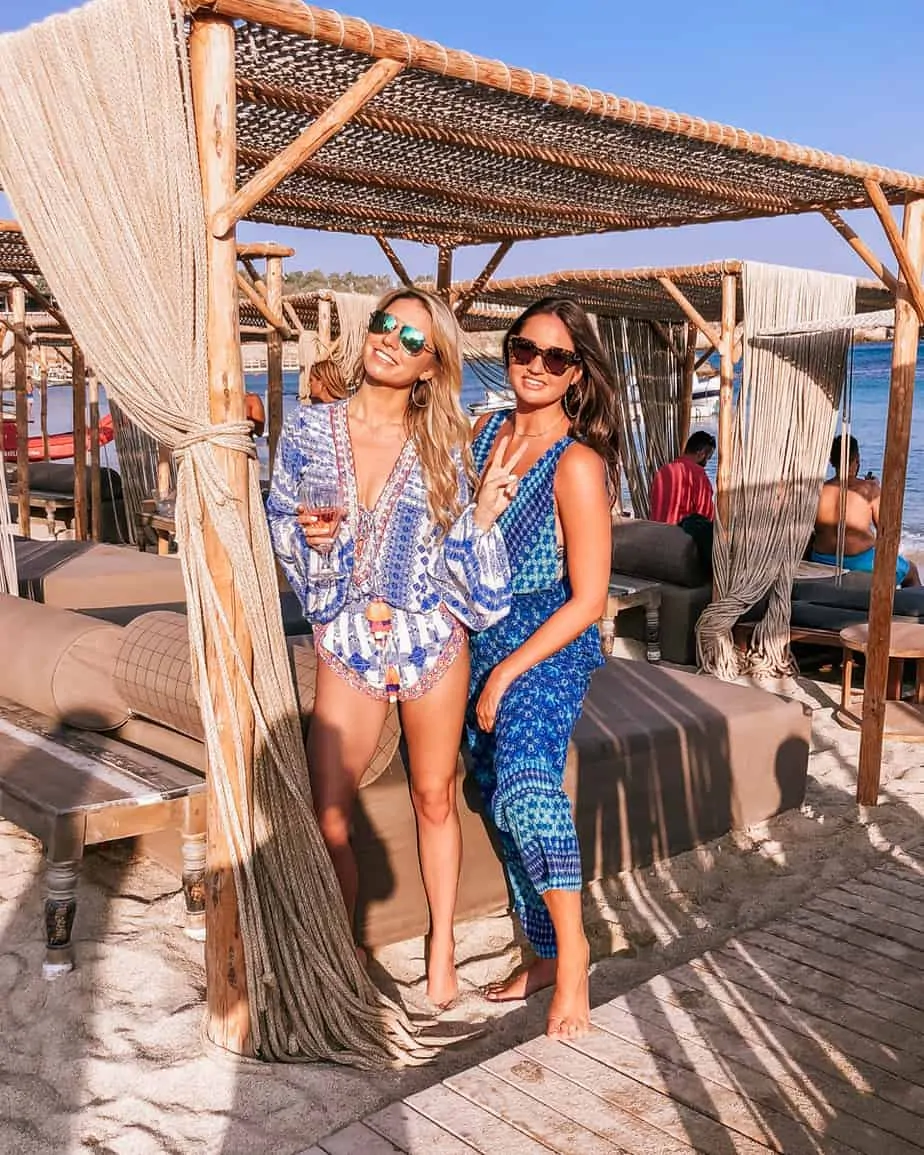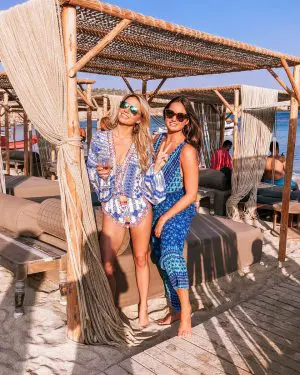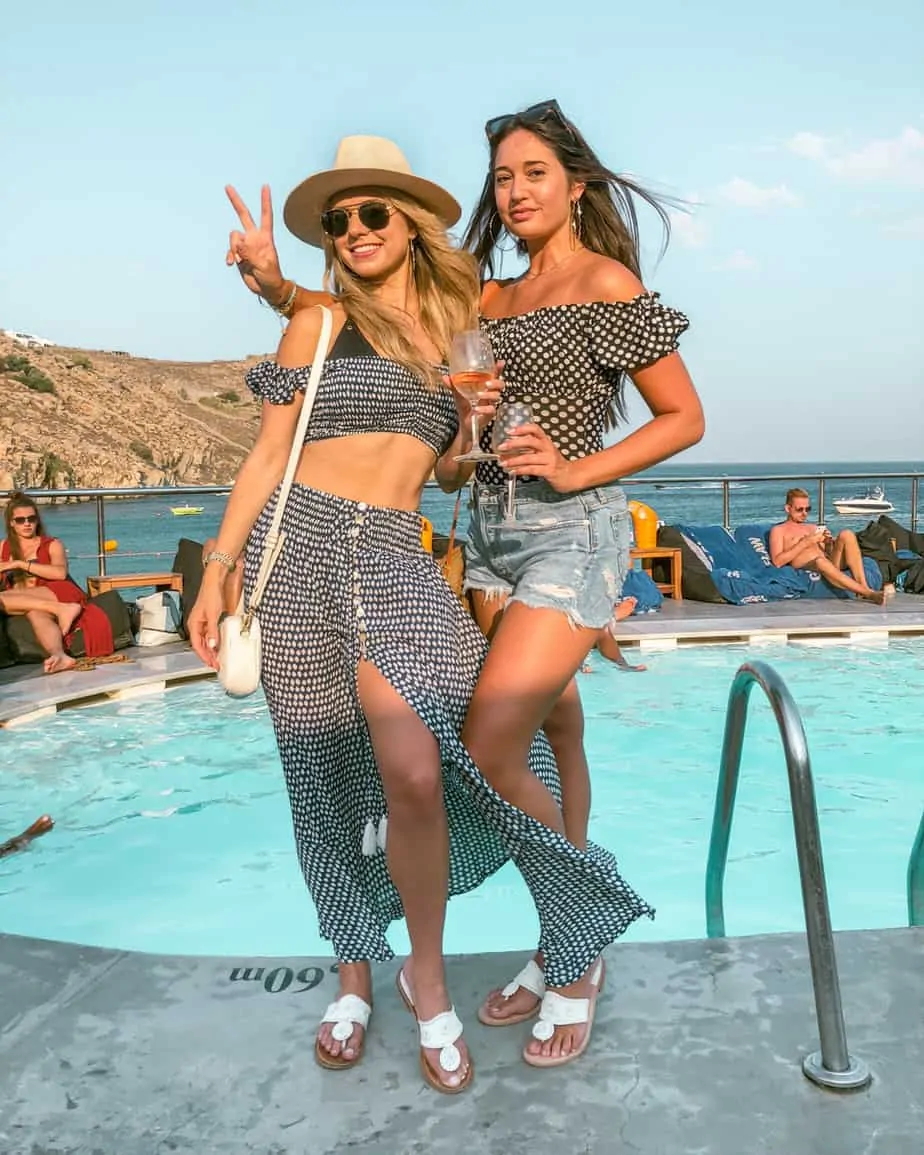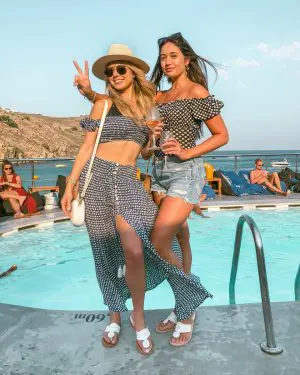 ---
38 Girls Trip Ideas for You & Your Crew
1. Middleburg, VA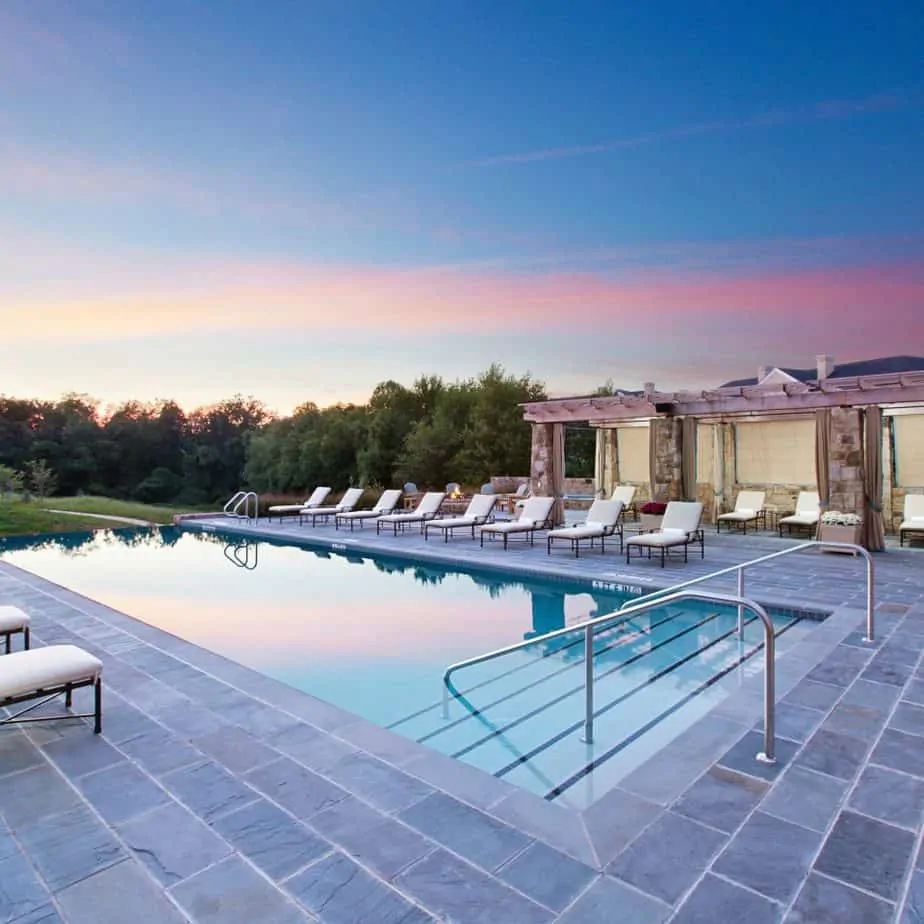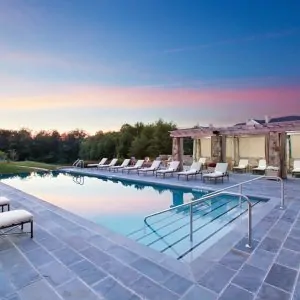 While Northern Virginia might not exactly scream "wild girlfriends getaway," I can assure you that if you're looking for a charming, wine-filled weekend with affordable spa treatments, chic resorts, and gorgeous scenery… Middleburg is the place to be.
I recently went for a long girls weekend with my mom, and the entire time we kept talking about how incredible it would be for a low-key bachelorette party or a quick getaway with your gals.
It's just 30 minutes outside of DC and often referred to as the Napa Valley of the East Coast. I'd recommend staying at Salamander Resort—which is the gorgeous spa-centric property seen in the photo above.
The best part about it? If you go, you won't even have to worry about planning an itinerary—I have a guide detailing the best things to do in Middleburg that takes care of everything for you.
---
2. New Orleans, LA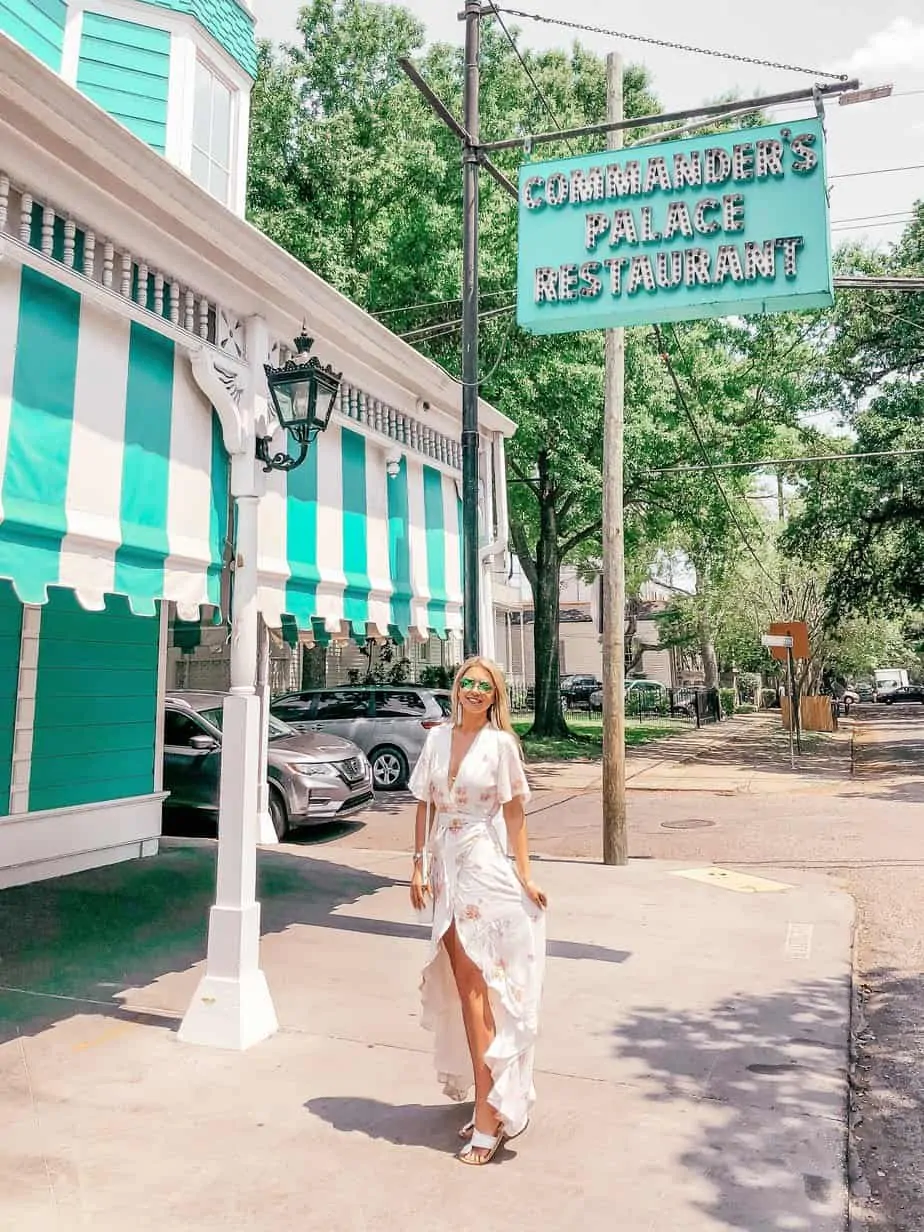 Easily one of my favorite cities in the US, New Orleans has so much to offer for a group of gals. There are plenty of hotels to choose from, but my favorite is Windsor Court (where I've stayed twice.)
It's centrally located and promises a quiet escape from the chaos—plus, it's one of the few hotels in Nola with a pool.
During your trip, be sure to make a reservation at Commander's Palace and take advantage of their 25¢ martini (not a typo) lunch special.
The New Orleans institution has been around since 1893 and has the most glamorous, elegant, old-school vibe. The waiters are so dapper—and there's a dress code, which means everyone in the dining room looks super chic.
Go for jazz brunch on the weekends or during the week for the martini lunch. I've done both—and loved each experience equally. My preference is to sit upstairs in the garden room, so I'd recommend requesting that. You'll also want to have beignets at Cafe du Monde, eat a po' boy at Mother's, and a muffuletta at Central Grocery.
Go to The Spotted Cat jazz club on Frenchman Street, take a walking tour of the French Quarter, and—whatever you do—PLEASE experience the dueling pianos at Pat O'Brien's!
Other can't miss activities: check out the French market, spend all of your money at UAL (aka United Apparel Liquidators), have cocktails at Carousel Bar, do a classic New Orleans dinner at Muriel's.
---
3. Tulum, Mexico
When people ask me for bachelorette party ideas, I almost always suggest Tulum. It works for groups that are into the party scene, but also groups that are looking to unplug.
You'll find ultimate relaxation at Yaan Wellness—one of the most gorgeous outdoor spas I've ever experienced.
And while there are plenty of hotels to choose from, Papaya Playa Project is always a fan favorite, as is Nomade Tulum (which is a bit quieter.) Be sure to get dinner and drinks at Gitano and Posada Margherita while you're in town.
---
4. Montauk, NY
For a summer girls weekend getaway, head to "The End of the World"—as Montauk is affectionately called—and prepare to indulge in more rosé than you thought was humanly possible.
I'd recommend staying at the original Gurney's (on the beach), Gurney's Star Island (on the marina), or Montauk Beach House, which is walking distance from great restaurants, bars, and the beach.
Book a table for an early dinner at The Surf Lodge (order the "I've Been Drinkin'…Watermelon" cocktail, which consists of vodka, watermelon, lime, basil) and then stay to watch the sunset.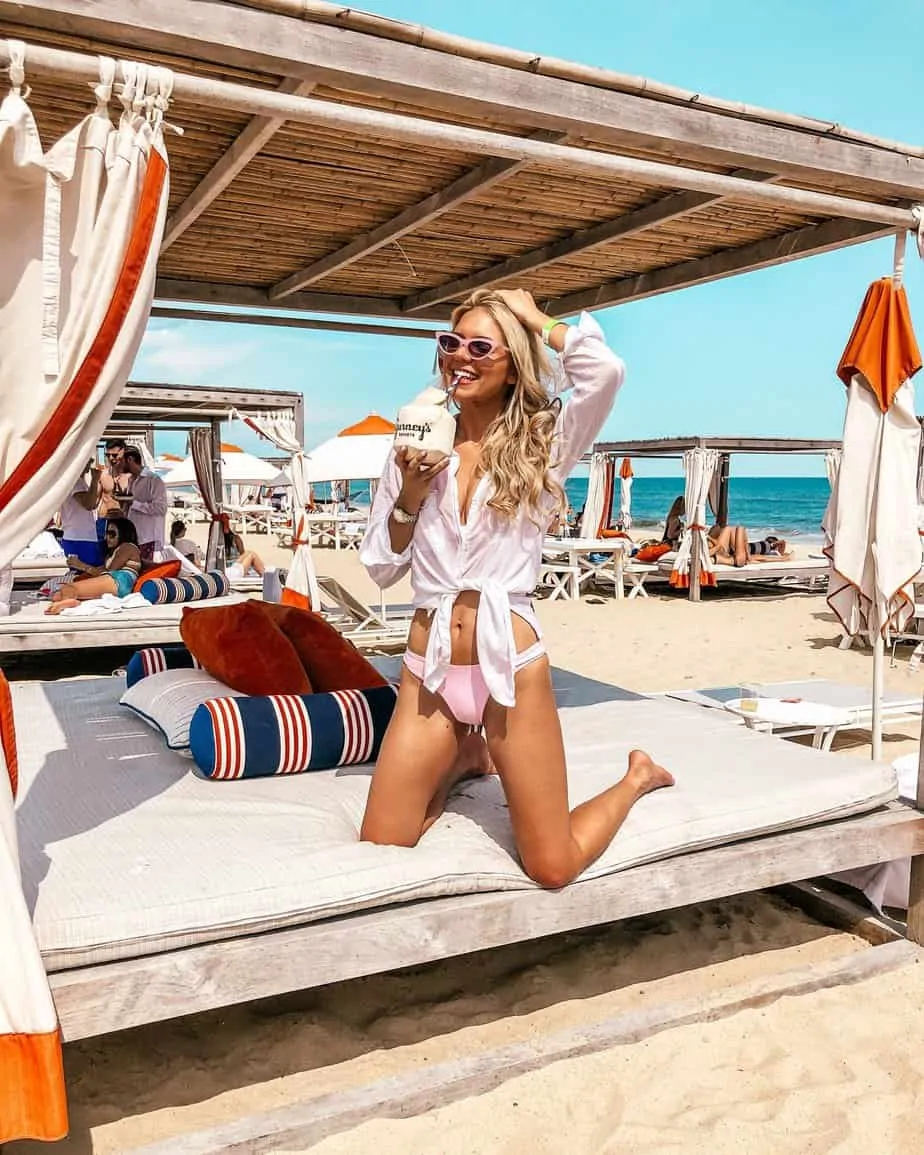 You'd be remiss if you didn't have lunch at Duryea's Lobster Deck, where the lobster cobb salad is to die for. I'd also recommend dinner at Scarpetta Beach (get the classic spaghetti with tomato & basil), Showfish (which is a new hotspot), and The Crow's Nest (a classic & beautiful Montauk scene).
If you're planning to hit the beach, check out these local-favored spots: Hither Hills, Ditch Plains, Kirk Beach, and Navy Beach. For a night out, rally your group and go to Ruschmeyers—make a right when you walk in and head to the back bar room for a sweaty/fun dance party after 12am.
And for a late night rendezvous? Look no further than The Memory Motel. Expect to have no memory of it the next morning.
---
5. Santa Barbara, CA
Santa Barbara is absolutely dreamy. Located right on the coast—just about 1.5 hours north of LA—the luxe beach town has a ton to offer all types of travelers.
Spend a day sipping local wine from one of the many tasting rooms in the Funk Zone, a neighborhood that's packed with great wine, restaurants, and art galleries. Then be sure to grab cocktails at Test Pilot, The Good Lion, or Djinn. For dinner, make a reservation at Lucky Penny (which has the BEST pizza), Barbareño, or Sushi Bar.
Other must-dos include horseback riding on the beach, happy hour at the stunning Rosewood Miramar Beach, shopping on State Street, and strolling through Montecito.
Another perk of booking a trip in Santa Barbara: easy access to a variety of vineyards. Look at options in Los Olivos and Solvang.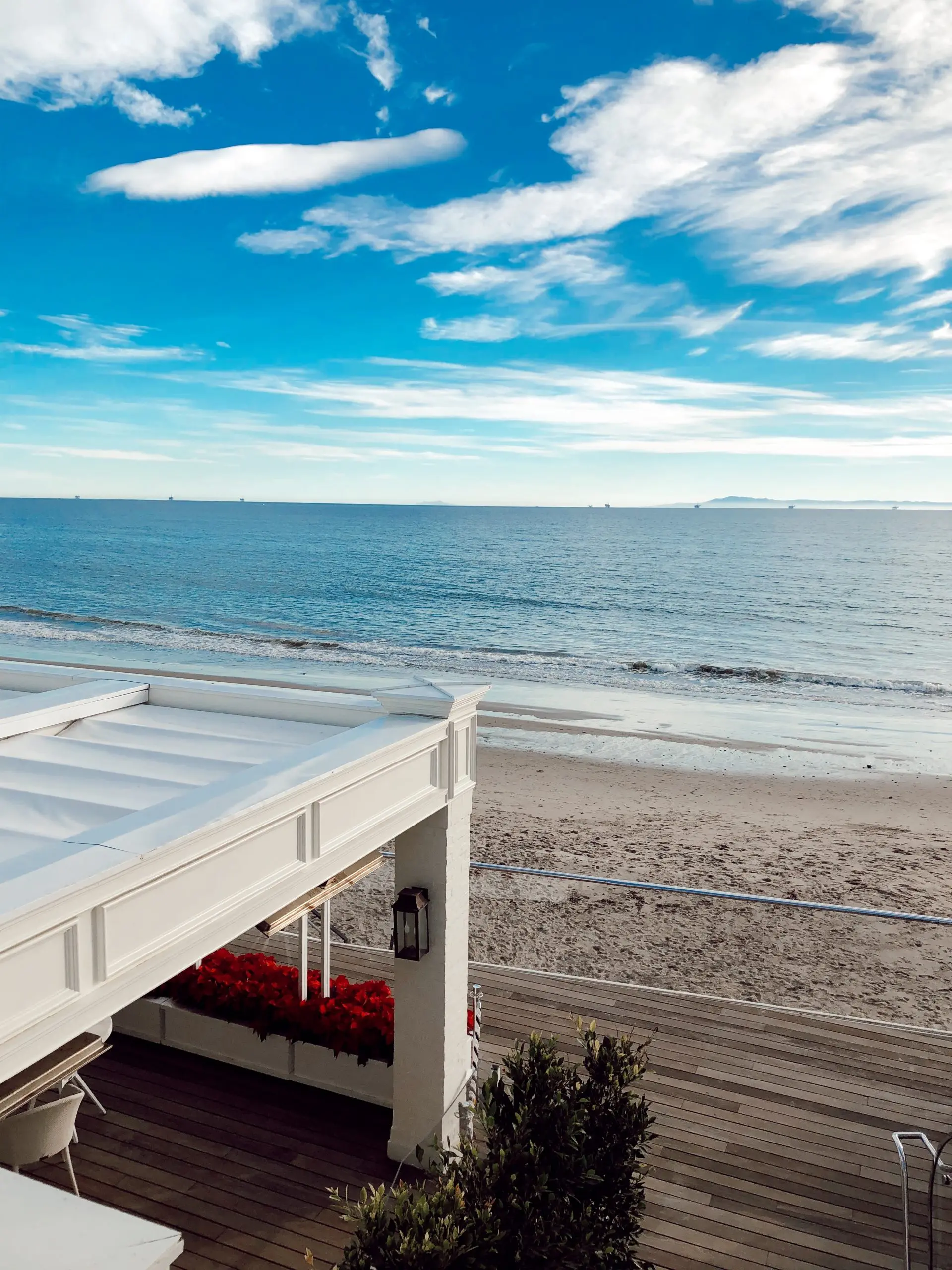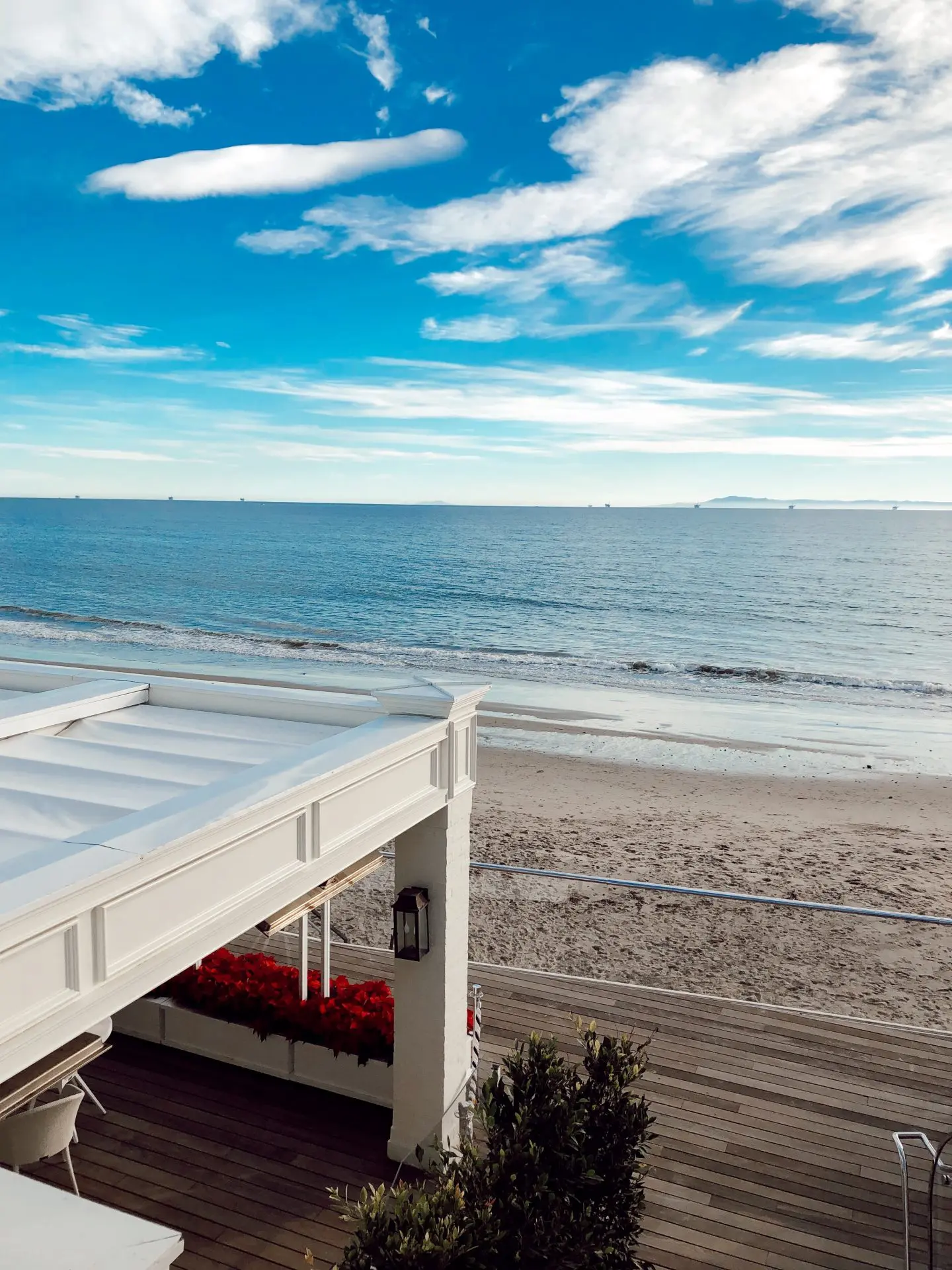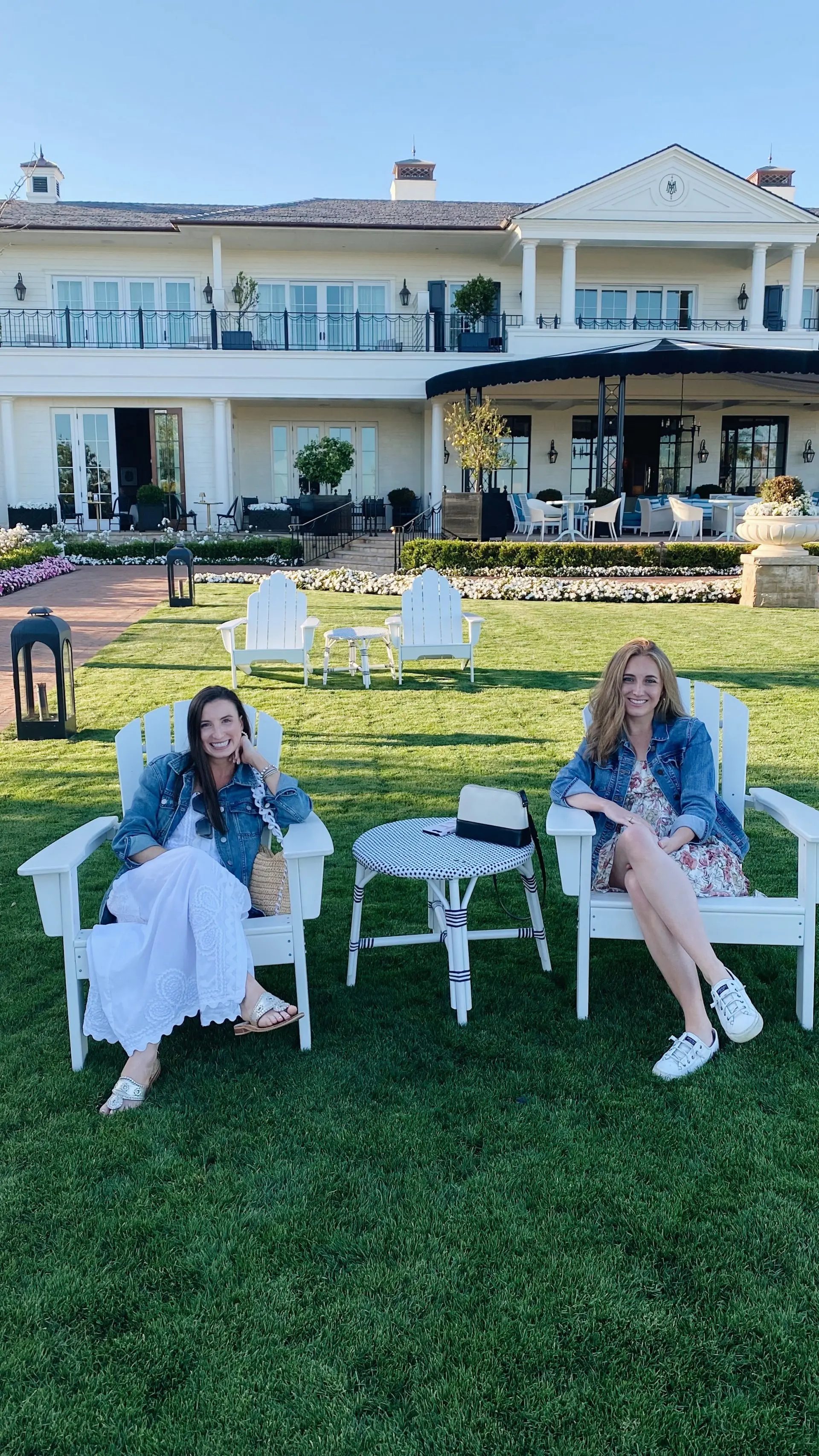 ---
6. Newport, Rhode Island
There is truly no destination more charming than Newport, Rhode Island.
The quaint New England town has so much to offer—particularly for a girls getaway—and it's entirely doable over the course of a three-day-weekend.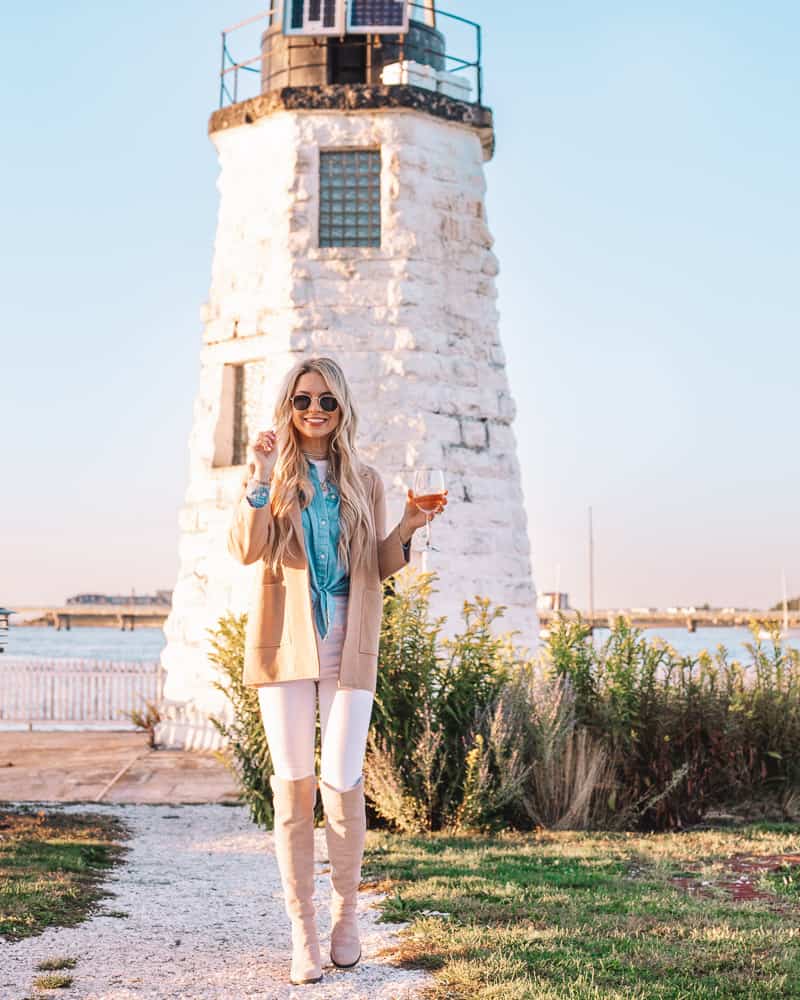 There are lively bars, swanky hotels, fantastic restaurants and the best seafood you'll ever have in your life. Newport is pretty incredible year-round, but if you plan a trip for the Spring or Summer, be sure to book a sail boat tour.
You'll also want to go to Gurney's for sunset by the firepit, and hit up the oyster happy hour at Midtown Oyster Bar.
Dinner at Clarke's Cookhouse is a must. (Real Housewives of NYC fans will recall the infamous scene that occurred here, involving Leah throwing ravioli at Ramona.)
Plan your trip using my guide to Newport!
---
7. Aspen, CO
I couldn't think of a better girls trip destination than Aspen—especially in the winter. I try to visit at least once a year and I'm always reminded of how magical it is.
It has a fun party scene while still maintaining the small mountain town charm you see in movies. It's truly a great mix of upbeat and relaxing.
The skiing scene is obviously a big draw, but even if you're not into snow sports it's still a stunning place to scope out. There's a great variety of bars and restaurants, super bougie hotels (and great hotel bars!), and upscale shopping.
Another perk: I always end up making new friends during my visits to Aspen. People there are just always in a good mood. I always look forward to going back!
---
8. Cartagena, Colombia
One of my all-time favorite girl trips was to Cartagena, and I've been convincing groups of other friends to do the same ever since.
From tropical island day trips to salsa dancing nights out, the city has so much to offer—and while it seems like a far-flung and exotic locale, it's actually just a five hour flight from NYC…plus, Jet Blue flies direct.
Among the must-do's that I always recommend for groups? A boat trip to Islas del Rosario, fresh ceviche at Anthony Bourdain's favorite ceviche restaurant La Cevicheria, drinks at the hipster hotspot Demente, and salsa dancing by the bar at Cafe Havana. (I have a full list of the best restaurants in Cartagena here.)
You'll also want to watch the sunset at Cafe del Mar, which is set on top of the old fortification walls overlooking the sea. The Movich Hotel is another great spot for sunset drinks, and La Movida is the place to be for a wild night out.
---
9. Austin, TX
Known as the live music capital of the world, Austin is the perfect place to indulge in fabulous music and really, really good barbecue.
Book a room at either South Congress (a boutique hotel with 83 rooms) or the adorable Austin Motel (which is way more hip and sophisticated than the name would lead you to believe.)
In term of activities? Even if you're not the "outdoorsy" type, you'll love a river float experience—it's BYOB and a guaranteed good time.
Stubb's BBQ is an absolute can't-miss, as is a night out on Sixth Street, aka bar heaven. Check out Midnight Cowboy for fantastic cocktails and an upscale ambiance.
---
10. New York City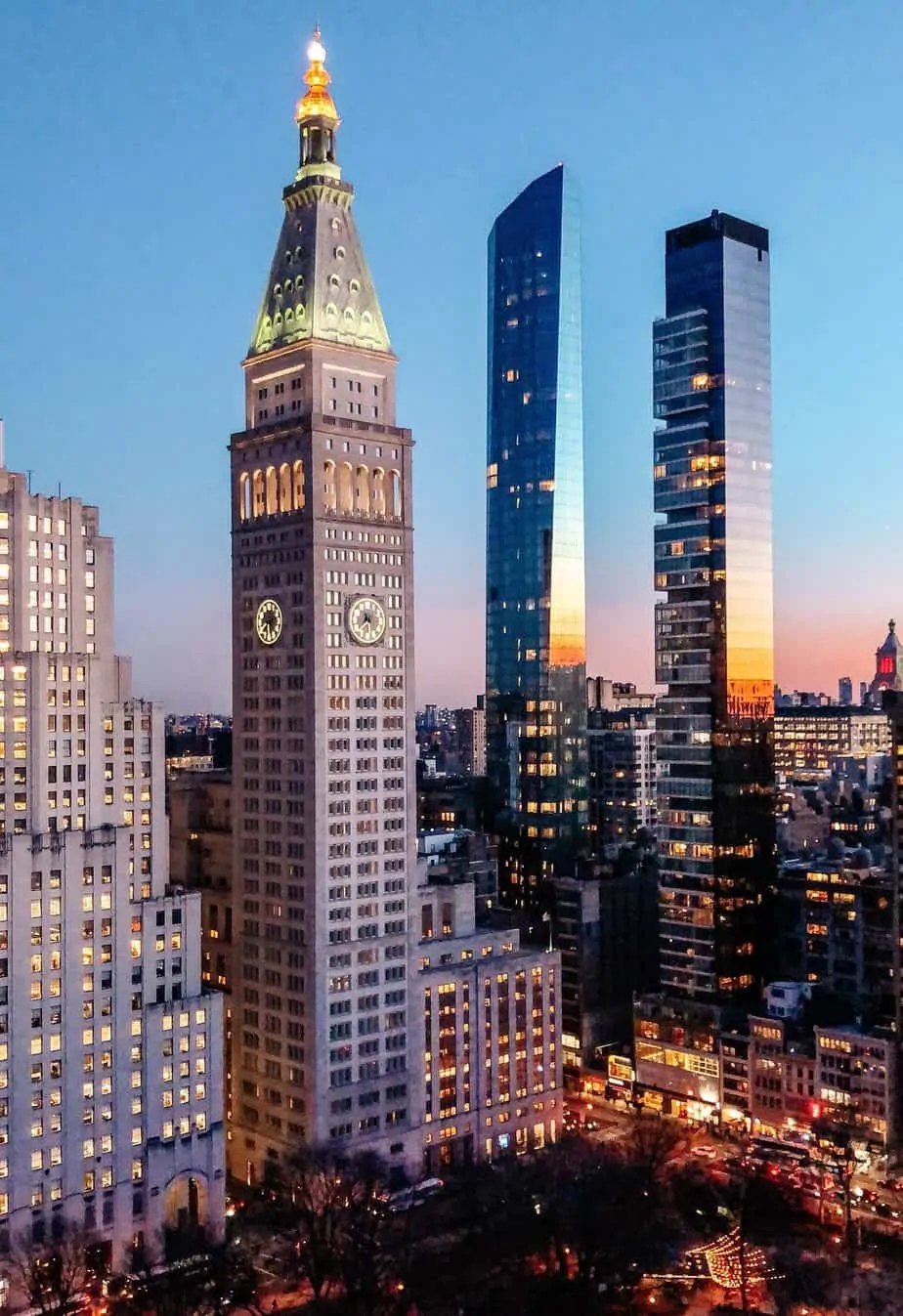 I can't tell you how ideal New York is for a group of girlfriends. Between the shopping, the food, the cocktails, the classic New York City instagram spots, and the people-watching, there's truly no better place to spend a long weekend than NYC.
I'd recommend staying downtown at a boutique hotel like The Bowery Hotel (if you're balling out) or the Indigo (if you're on a tighter budget.)
Make a reservation at one of my all-time favorite "girls night out" restaurants Indochine (a NYC mainstay) and then wander around Greenwich Village.
Blue Note is a fab jazz bar if you're looking for something low key; Comedy Cellar is ALWAYS a good time (be sure to order your tickets online in advance).
For a true taste of New York nightlife, head to 1Oak—and if you're feeling scandalous, a late night at The Box will be an experience you'll never forget. Trust me.
During the day, have a leisurely brunch in Soho or Nolita (try Balthazaar, Sadelle's, or the Butcher's Daughter) and then shop the boutiques nearby.
Be sure to bookmark my Girls Weekend in NYC Itinerary for your next trip!
---
11. Nantucket
Nantucket is the best place to go if you're looking for a seaside escape. It's one of the dreamiest destinations in the summer—it has SO much charm. Just being on the island makes you feel like you're living straight out of a Taylor Swift music video.
There are a variety of restaurants and bars that are popular—Millie's is the ideal spot for Mexican food and margaritas, Lemon Press has great smoothies and sandwiches, Handlebar Cafe makes a really good latte, CRU is a must for a lobster roll or oysters, and Cisco Brewery is fun for day drinking.
Before you leave, make sure you walk around the cobblestone streets in downtown Nantucket. There are so many cute boutiques and restaurants in that area. Complete your trip with lots of time on the beach and a bike ride to the SanKaty Head Lighthouse.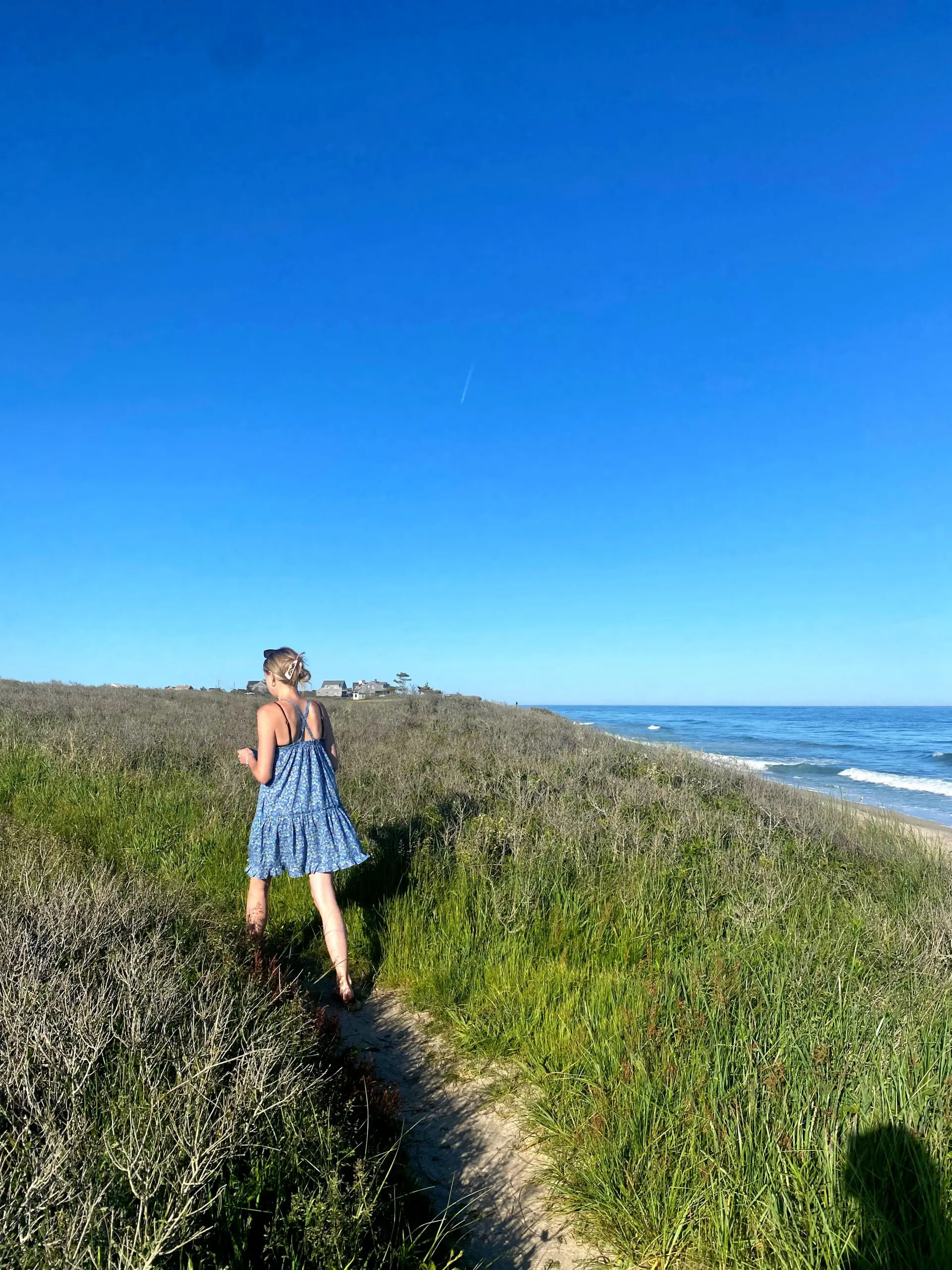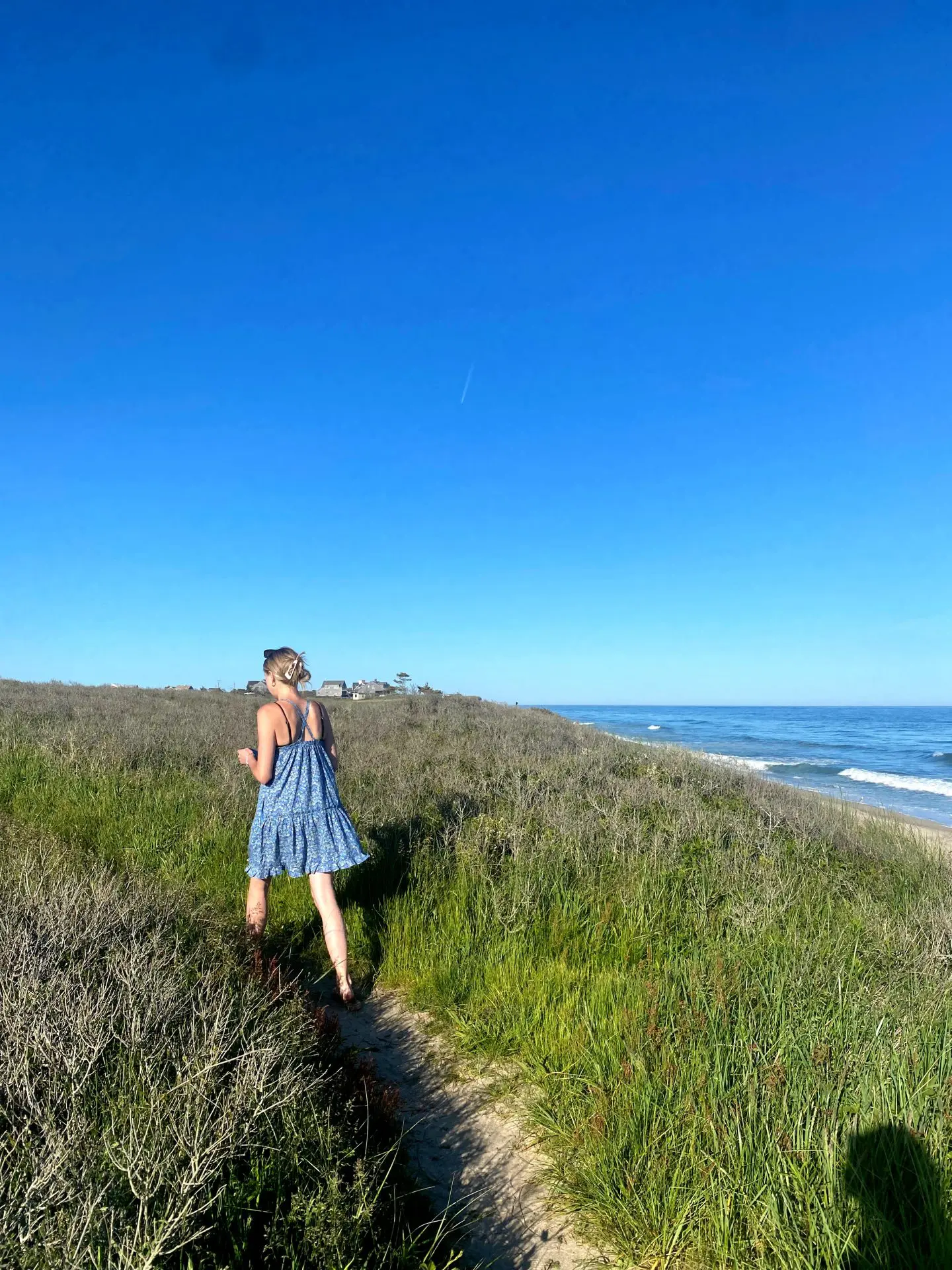 ---
12. Palm Beach, FL
Just picture it: palm trees, the beach, and your besties. What more do you need? Oh right—my guide to the best things to do in Palm Beach.
A few highlights: The Colony Hotel (which looks like something out of a movie); Cucina for late night dancing; and Skinny Dip for the best preppy shopping.
---
13. Scottsdale, AZ
There's a reason why Scottsdale has become one of the most popular bachelorette destinations: It's where you go when you're looking for a GOOD time. The vibe is a total party scene, which is sometimes what a girls trip calls for.
Old Town Scottsdale is where you should go if you're looking for a wild night — it's essentially a huge block of different clubs and bars that get really rowdy. It's definitely worth going to on one of the nights while you're visiting.
The food scene in this desert city is also unmatched. Some good places to eat include Toca Madera, Buck & Rider, and The Montauk.
Also, if you're looking for a reasonable yet nice place to stay, check out The Scott. They have a nice pool, a good hotel bar, and cute and trendy rooms.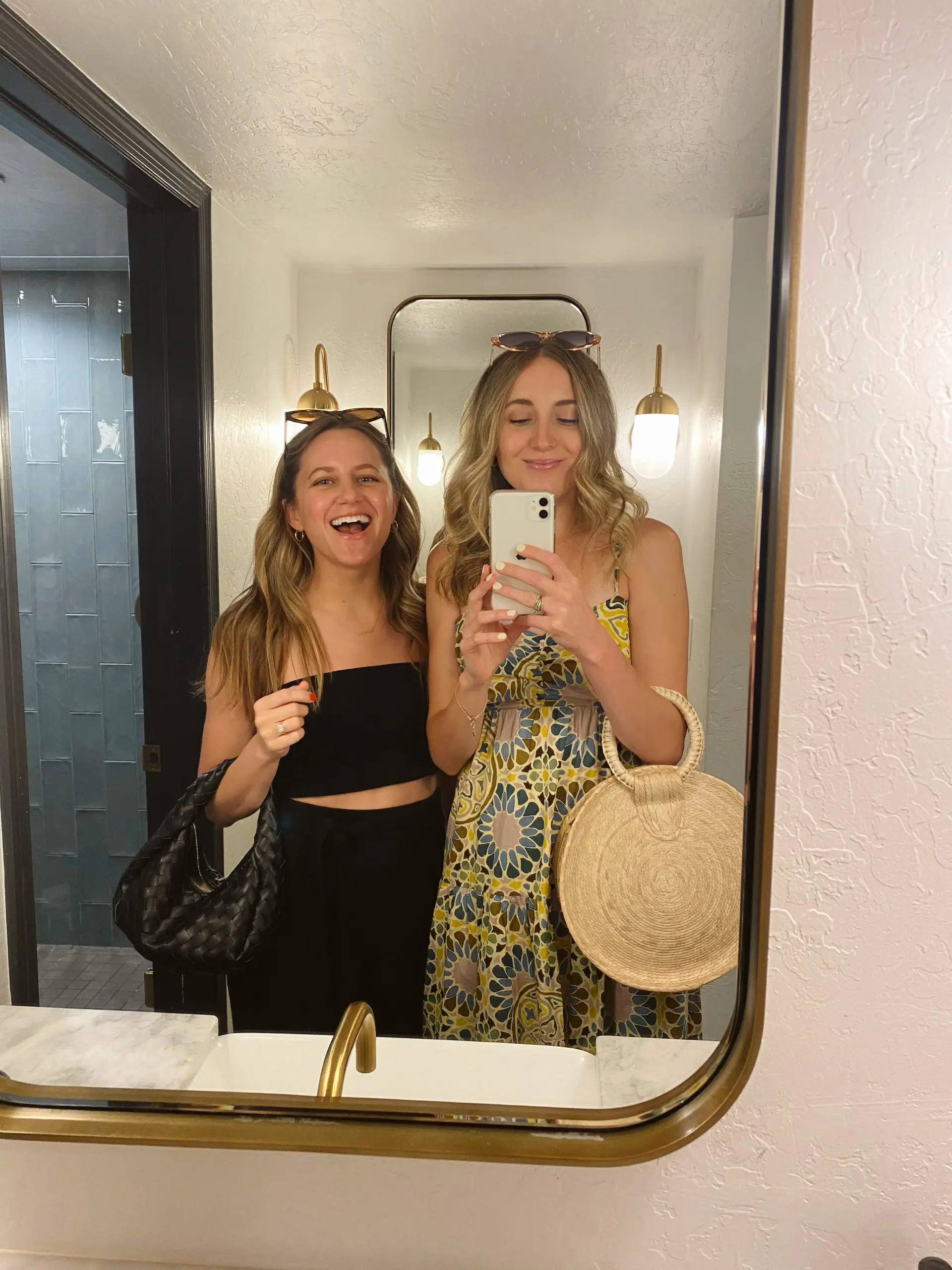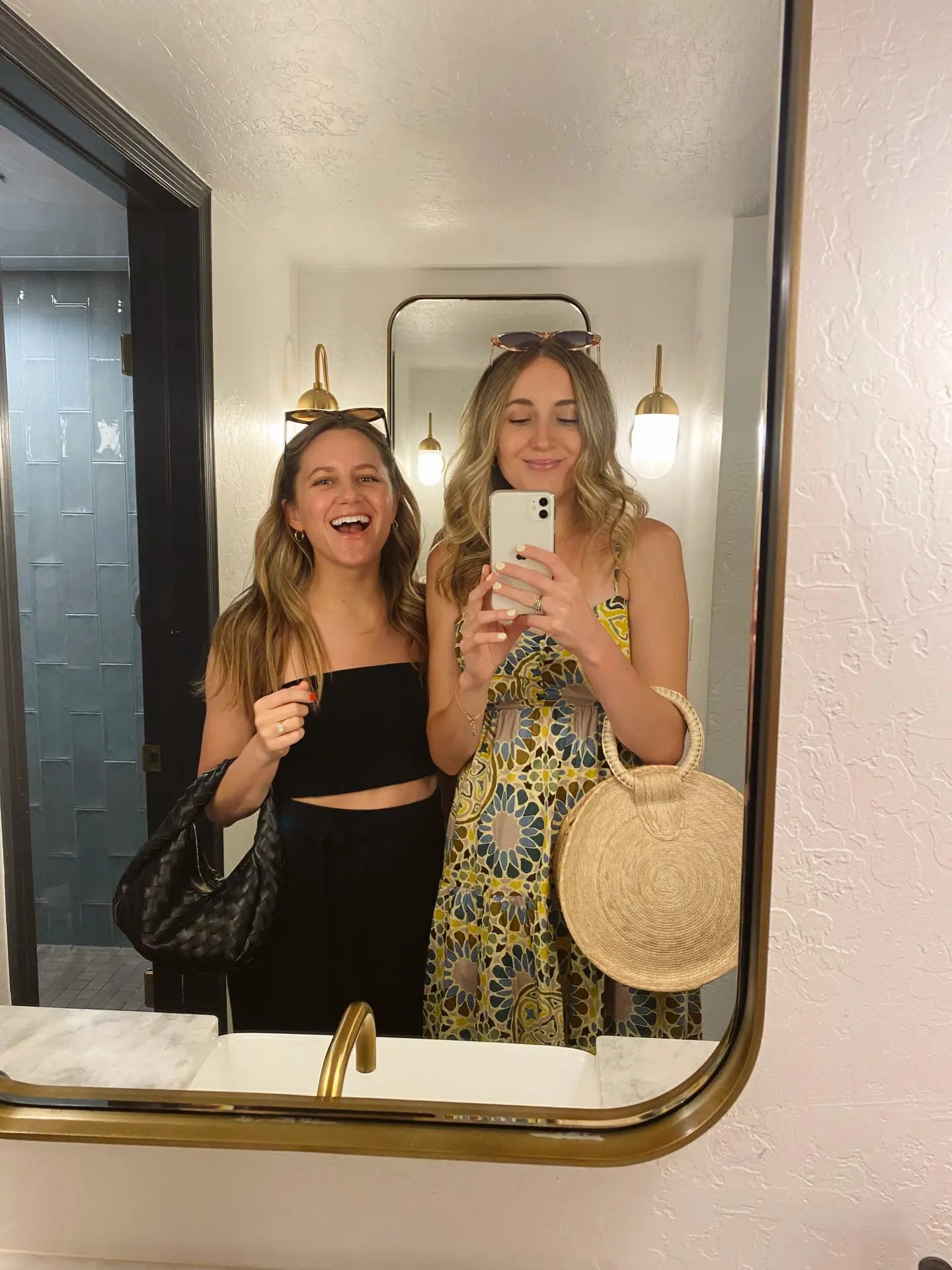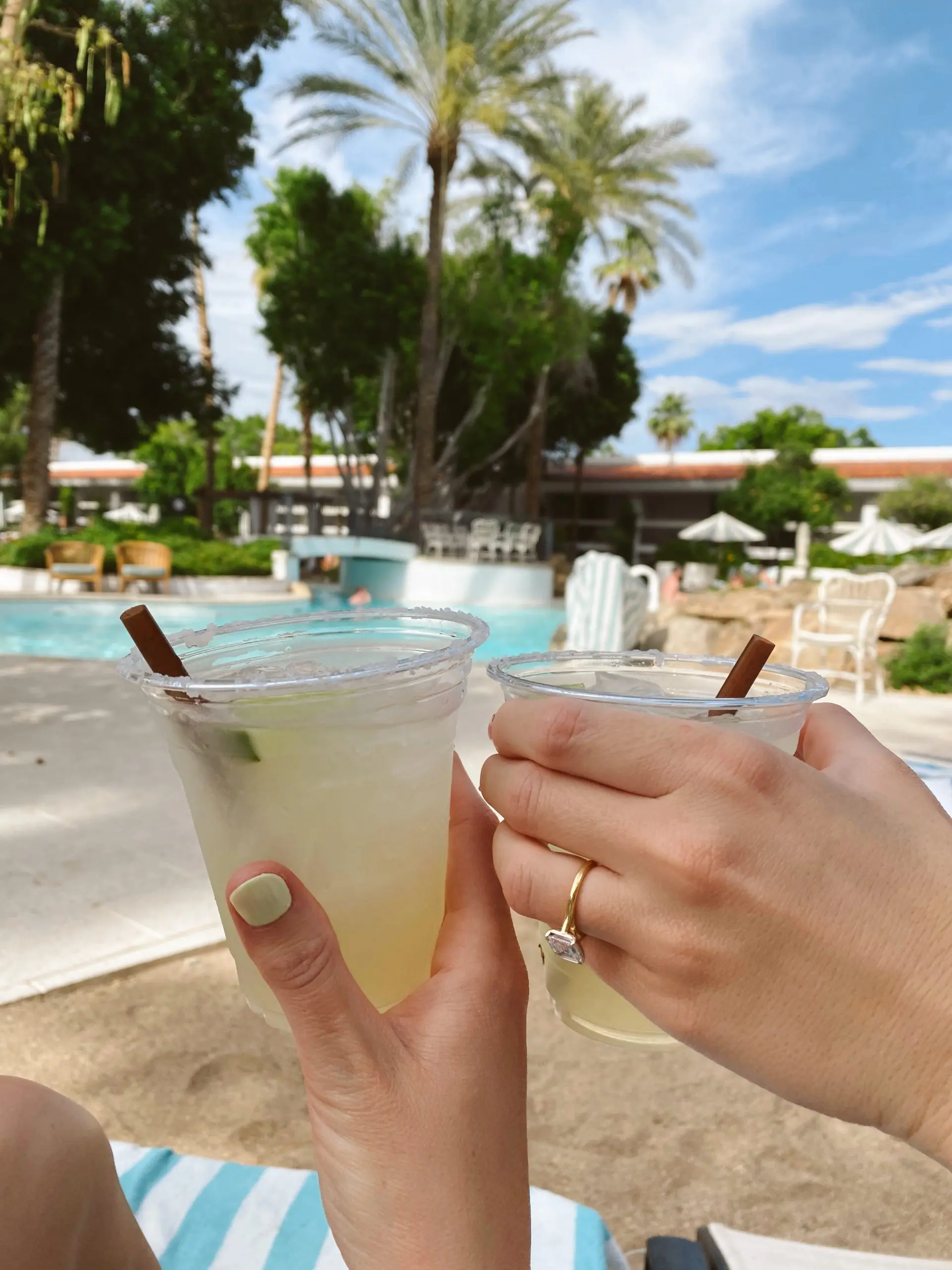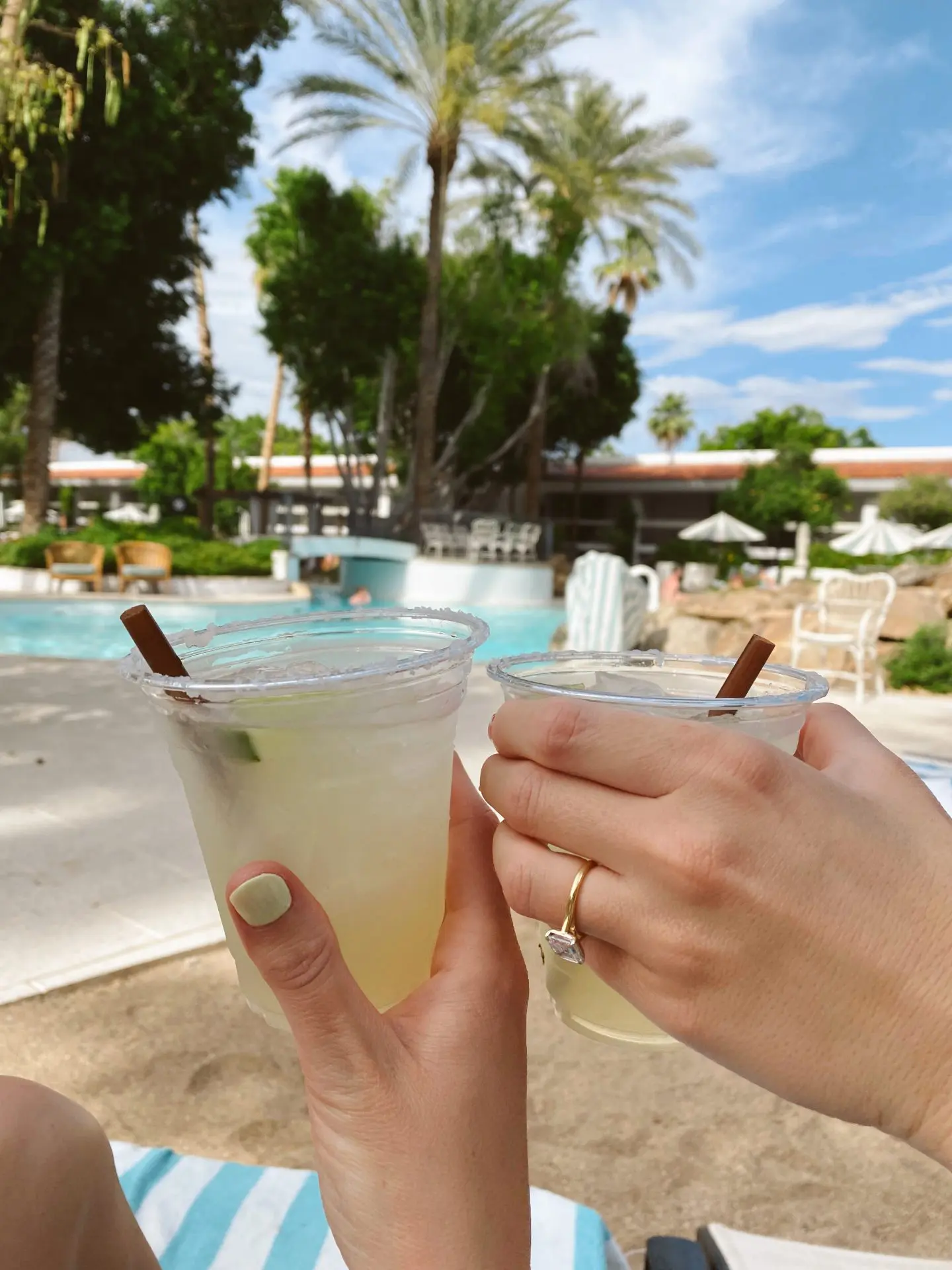 ---
14. Chicago, IL
I don't know that I'd recommend a trip to Chicago during the winter (unless you love to be freezing cold) but it's certainly worth visiting during the warmer months. October is a particularly fun time to visit, since the city has slightly cooler temps/no humidity. Plus, that's when the leaves start to change colors.
The nightlife scene in the Windy City is certainly fun, just be sure to do ample research on where you're going, and always take an Uber so you're not walking around too much at night.
A few must-do's during your visit: Shop along the Magnificent Mile or in Lincoln Park for more of a boutique vibe, eat dinner on the Restoration Hardware rooftop (pictured below), grab brunch at The Hampton Social, take the architecture boat tour, and grab drinks at Broken Shaker (which is inside of the Freehand Hotel).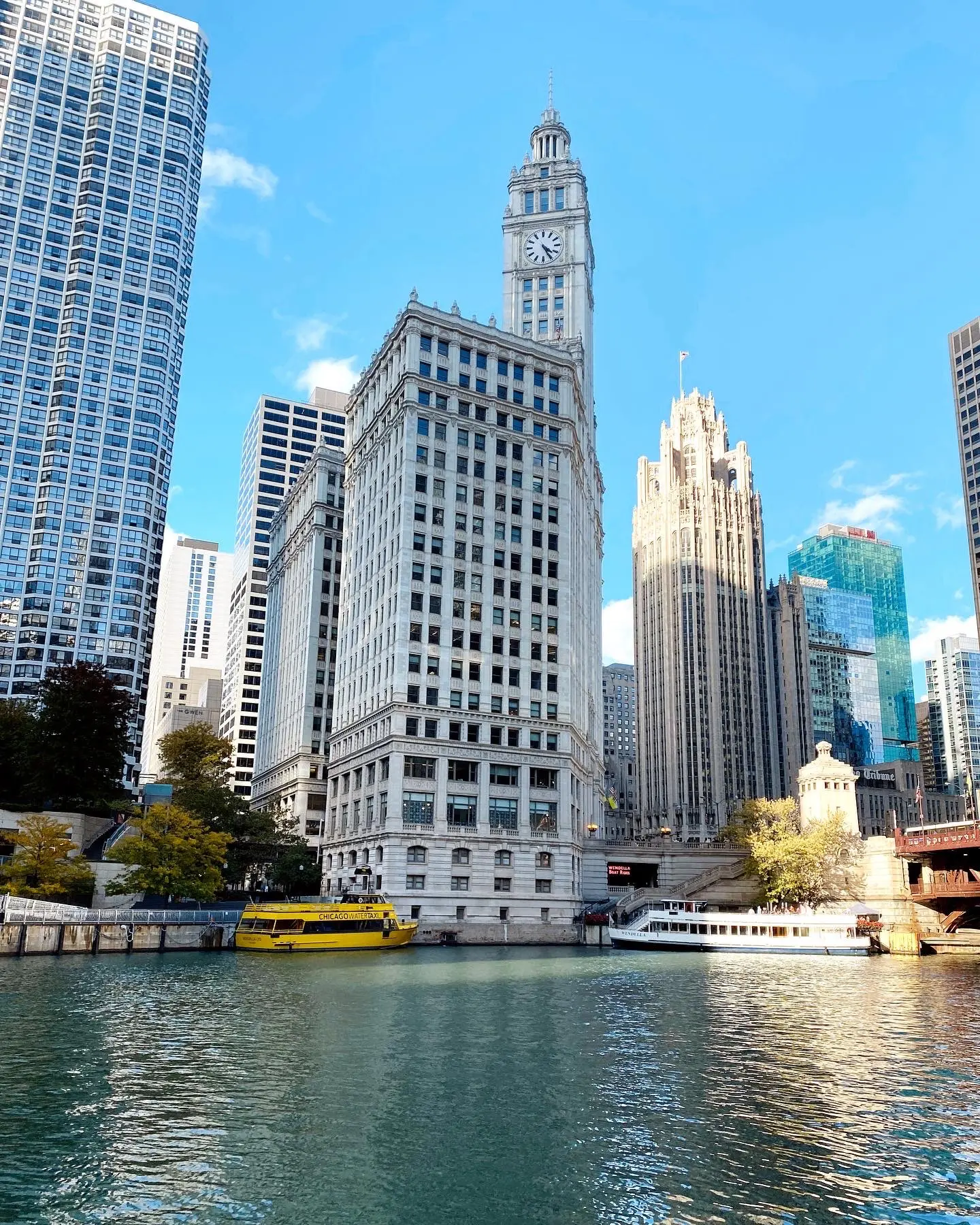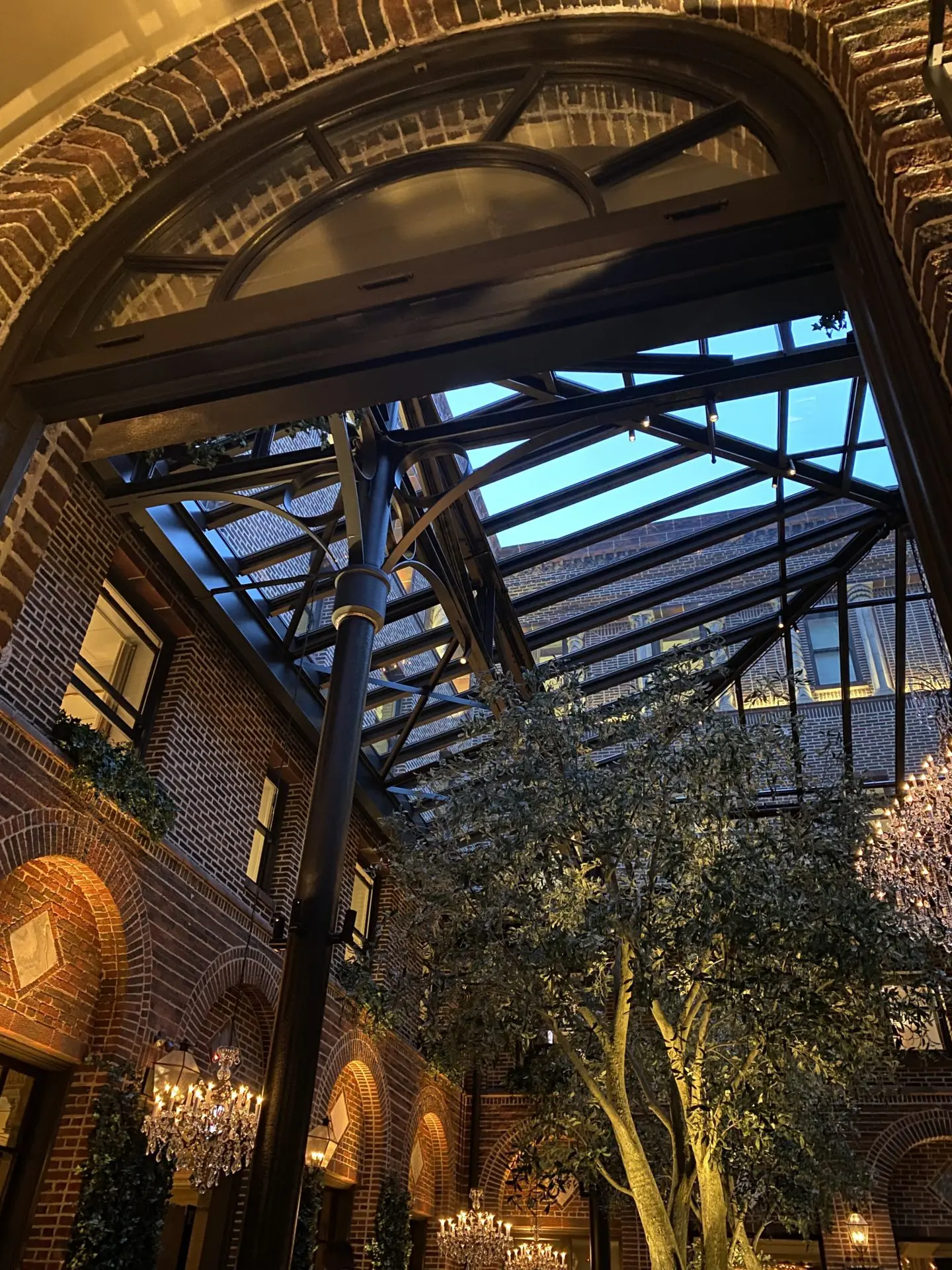 ---
15. Charlotte, NC
Charlotte is becoming an extremely popular city — tons of people are moving from out of state to enjoy all that this North Carolina town has to offer. The downtown area is relatively small (similar in size to Denver) but there's still plenty to do. There are tons of great restaurants, fun bars, and unique neighborhoods to explore around the city. It's also a quality place to shop, especially if you're into the Southern style.
One unique thing about the Queen City is that it's close to Lake Norman, a huge lake that's known for its boating scene. You could easily make a day trip out to the lake (it's just about 30 miles from Charlotte proper) or you could hang in the city for a couple of days before moving to a waterfront rental.
---
16. Denver, CO
Looking for a winter city getaway? Fall escape? Summer retreat? Denver is the perfect girls trip destination to head any time of the year. The food and drink scene is especially impressive, there are tons of local boutiques, and there's access to hiking trails and, of course, the slopes. It's truly such a great mix of city and outdoor space.
The Crawford Hotel is one of the most popular spots to stay. It's located inside Union Station, the city's historic train station, and is absolutely stunning. Whether you choose the Crawford for lodging or not, definitely stop by Union Station for a cocktail at Cooper Lounge and dinner at Ultreia. Other good hotel options include the ART Hotel, Life House, and The Maven.
Some of the best restaurant and bar options include Williams & Graham (the best speakeasy in Denver), The Tatarian, Lady Jane, Safta, Postino (for a fun atmosphere and great wine), The Patio, and Guard and Grace.
During your visit, be sure to also check out Milk Market in downtown Denver, which is a marketplace filled with different eateries, shops, and bars.
Also, don't miss out on the crazy cool views from Red Rocks (which is just a short drive from the heart of Denver). And if you're visiting in late spring or summer, catch a Rockies game at Coors Field.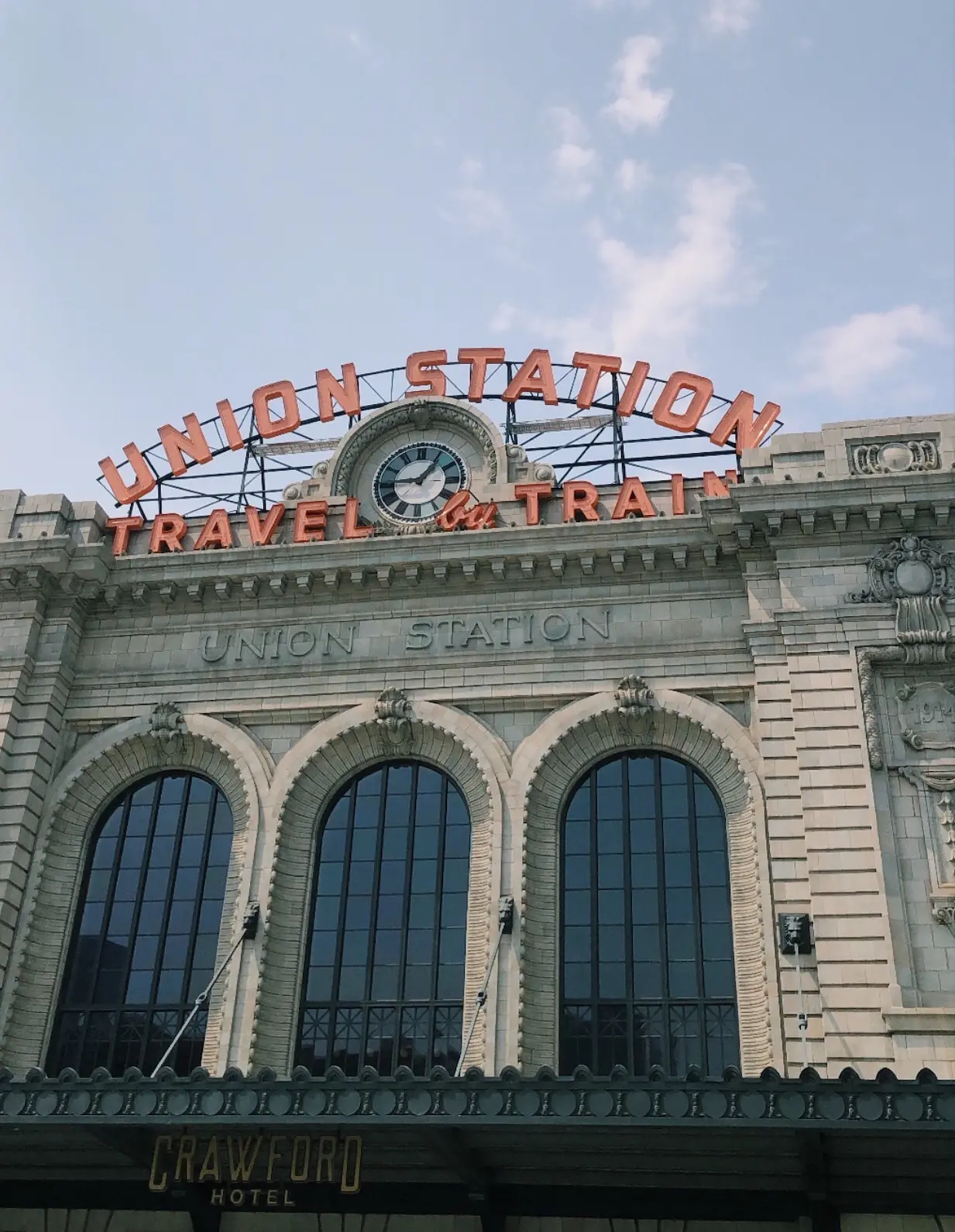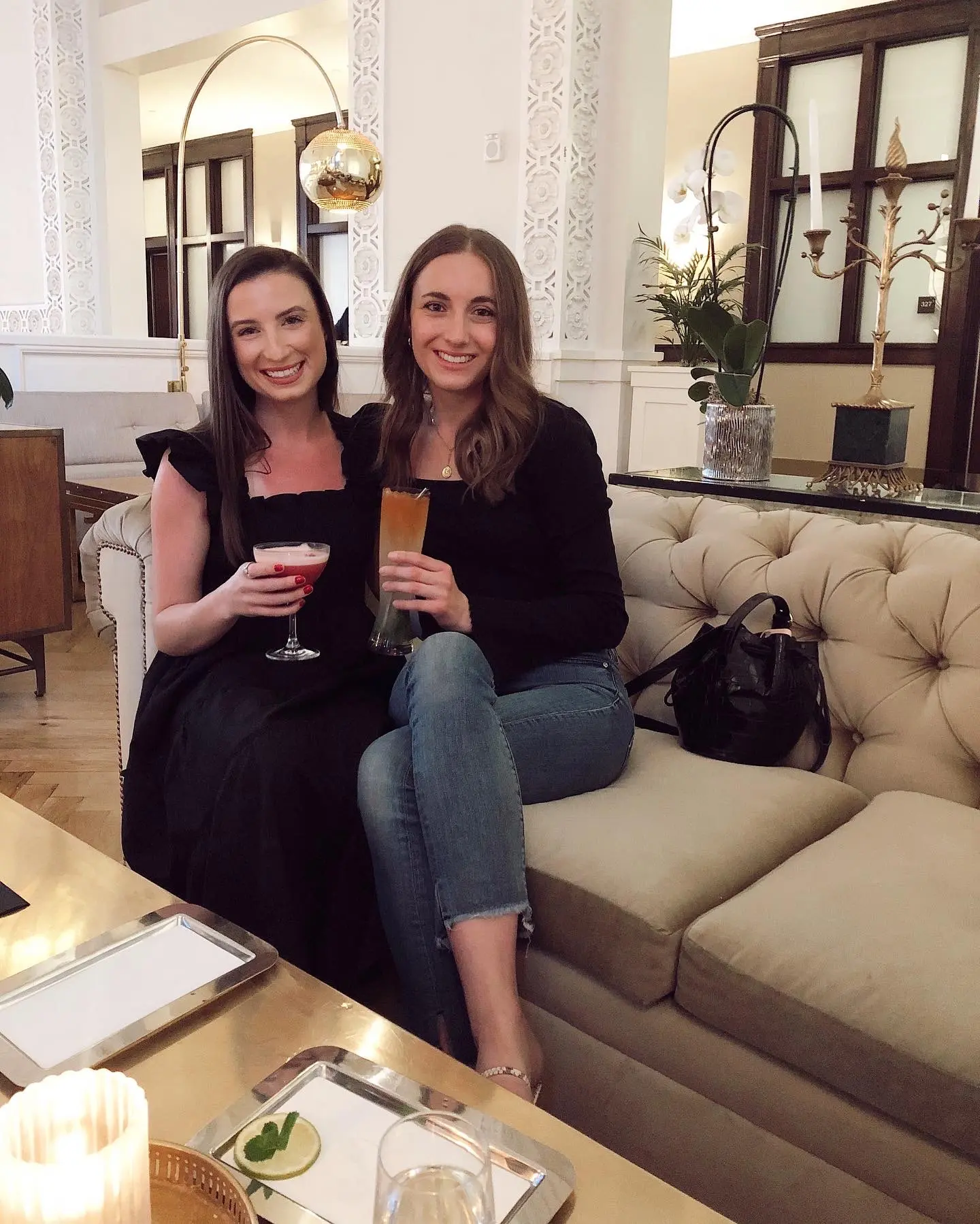 ---
17. Santorini, Greece
Though you might write off the Grecian paradise as a spot for couples, I can personally attest that it makes for a fabulous girls trip. I went last summer with a best friend, and we had a blast.
Island hop through this Mediterranean paradise on a Caldera sailing tour with Captain Ted's, then spend the rest of your vacay girl's trip lounging on the beach (or at your hotel) sipping Aperol Spritz. Check out my 'Best Things to Do in Santorini' guide for more inspo.
---
18. Las Vegas, NV
Time to make memories you may or may not remember! With your best girls by your side, you know what happens in Vegas will most definitely stay in Vegas.
Sin City is something of a bucket list destination that every group of friends should do once in their lives (or twice if you're still in your 20s.)
Start happy hour early at Drybar at Miracle Mile for a blowout accompanied by a cocktail.
Fans of Vanderpump Rules might be tempted to check out Vanderpump Cocktail Garden at Caesars Palace, and the day party at Encore Beach Club (in the Wynn) is like a rite of passage.
Dinner at CUT by Wolfgang Puck is a personal favorite, as is Nobu.
---
19. St. Barths
My "special place." I've visited over 10 times, so I'm basically a St. Barth's expert at this point. I'm not going to sugarcoat it: St. Barths is expensive.
But, if you've got a generous budget to work with, there's no place IN THE WORLD that even compares. The hotels and resorts in St Barths are truly some of the best I've ever encountered, and the beaches are second to none.
A few favorites for a group of girls include the Hotel Christopher, Le Barthelemy, and Le Sereno.
Another great option would be to rent a villa — check VRBO, Airbnb, St. Barth Properties or WimCo.
Book a table for Sunday brunch at Nikki Beach for a wild afternoon of debauchery; dinner at Bonito and Orega are absolute musts. My exhaustive guide to St Barths will tell you everything else you need to know, including what to pack, how to get to St Barths, the hottest new hotels, and more.
---
20. Buenos Aires, Argentina
Experience Buenos Aires' eclectic Latin American flair by rounding up a group of culture-seeking girlfriends for this epic bucket list-worthy trip.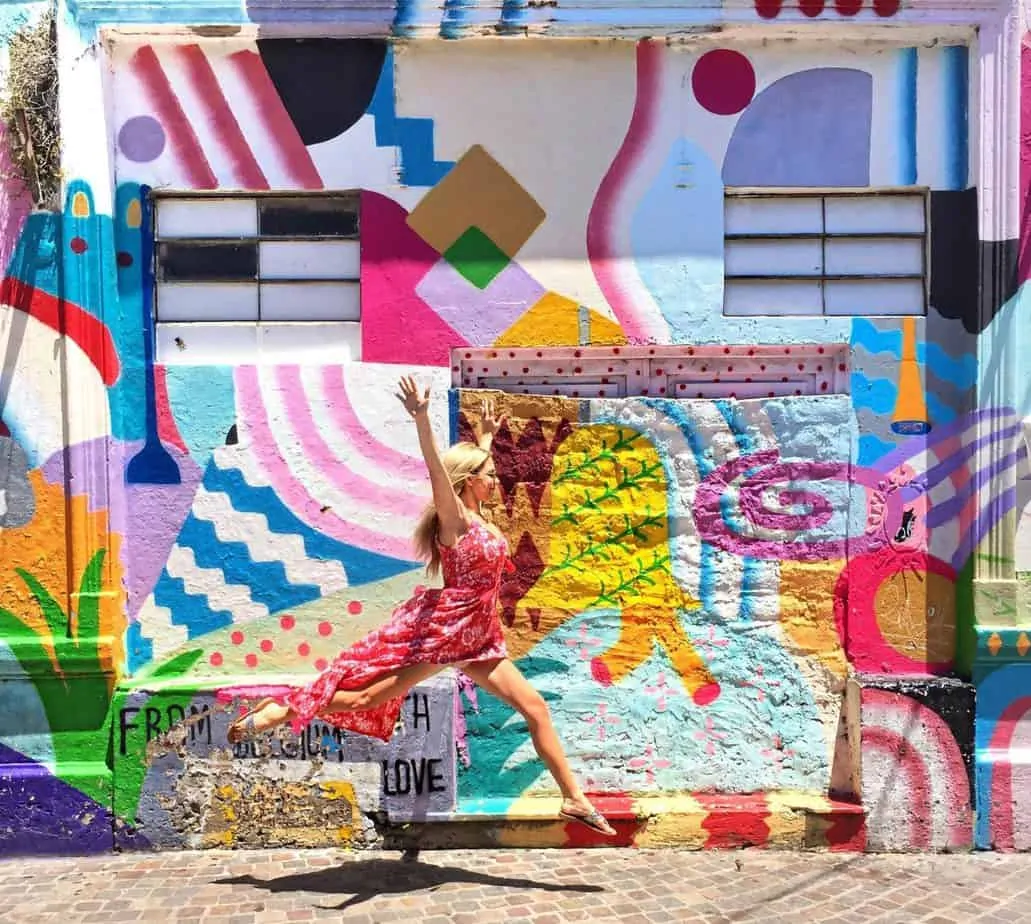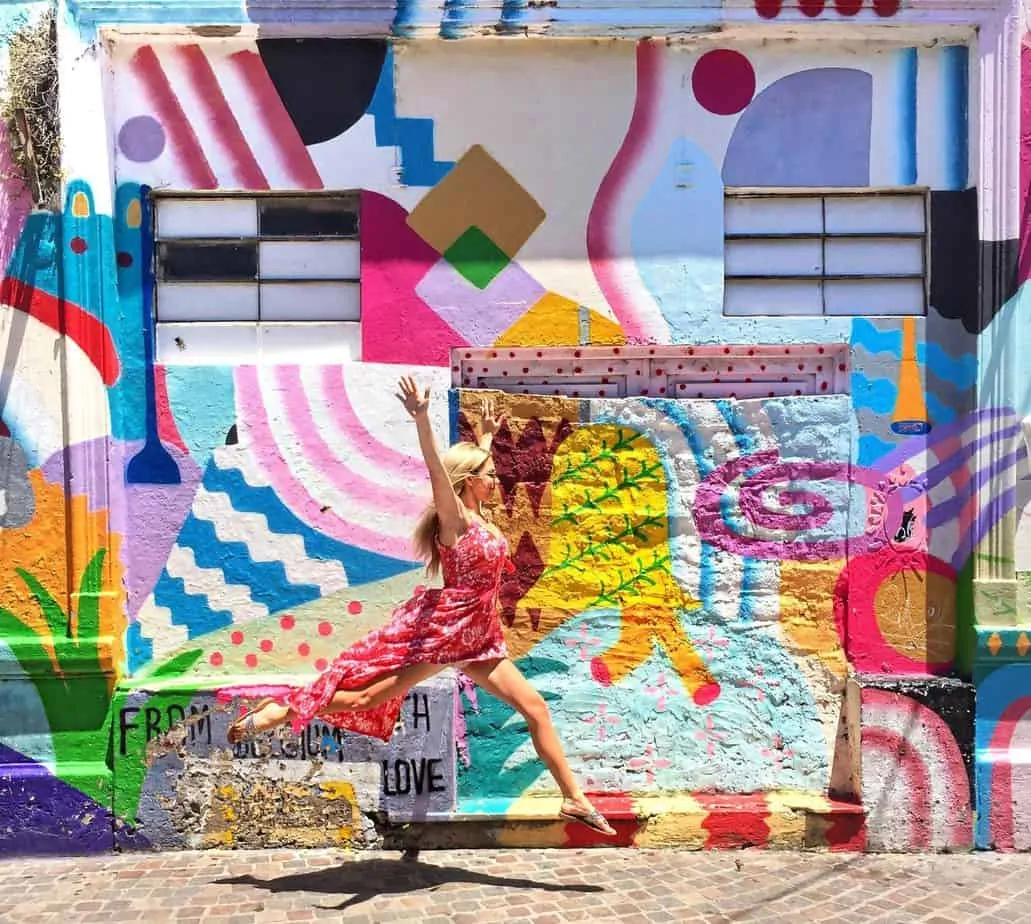 You'll want to experience a tango show at the Faena Hotel, go shopping in Palermo, and dine at a "puerta cerrada" or "closed door" restaurant where you can dine in the privacy of a chef's home. For more inspo, my list of the Top 10 Things to Do in Buenos Aires should help flesh out your itinerary.
---
21. Phuket, Thailand
While planning a trip to Thailand requires a bit more coordination and a bit more time off, it'll be well worth the trek—I promise.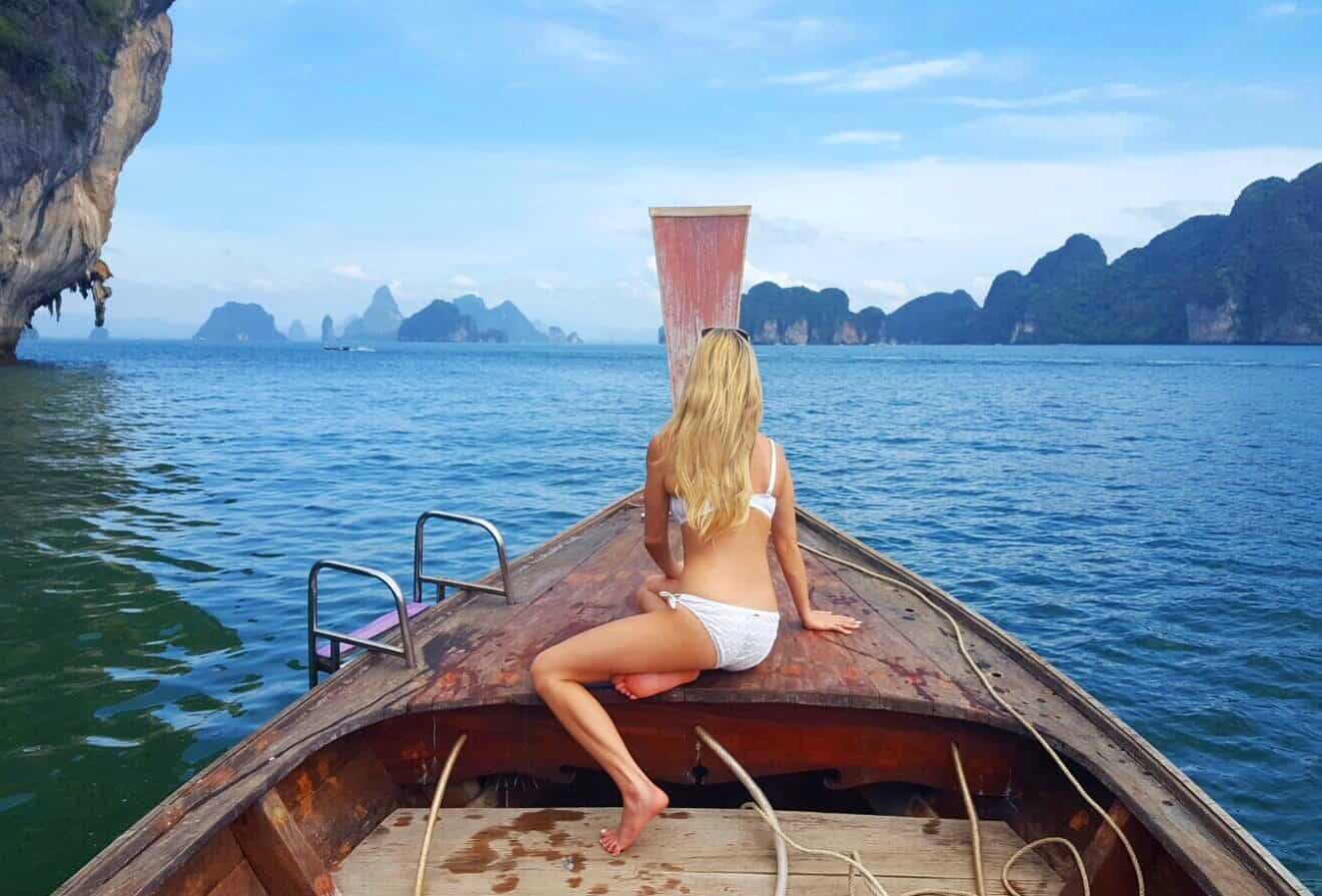 Plus, if you're on a budget, you'll be able to stretch your dollar much farther her than you would in any other destination on this list. (Thailand in general is a great value for your money.) Phuket is a "choose your own adventure" destination: looking for a weeklong yoga retreat at a private beach villa? Phuket has it.
Or do you prefer cabaret shows and wild parties that'll have you out until sunrise? Phuket has that too. Prepare for the most Insta-worthy beaches you've ever seen in your life, and a vacation you'll never forget.
Because Thailand is decidedly casual, all you'll need to pack are swimsuits, denim shorts, cover-ups, and (of course) sunscreen.
---
22. Palm Springs, CA
You'll find nothing but laidback Cali vibes in Palm Springs, especially if you splurge and stay at The Parker (one of my favorite boutique hotels of all time.)
Or, if you'd prefer to be in the center of all the action, the Ace Hotel is great for a group of girlfriends.
Prepare to have an absolute blast at Toucan's Tiki Lounge, where some of the country's best drag queens come to perform nightly, or for a more low-key evening, head to the piano bar at Melvyn's, the classic restaurant where Hollywood stars like James Dean and Marilyn Monroe used to hang out.
With pastel-painted houses and Mad Men-era vibes, Palm Springs is, in my opinion, the most visually appealing city in the US. Be sure to check out my guide to the Most Instagrammable Spots in Palm Springs before you go!
---
23. Lisbon, Portugal
One of Europe's most affordable, and easiest cities to navigate, Lisbon is a fantastic option for a girlfriend Eurotrip.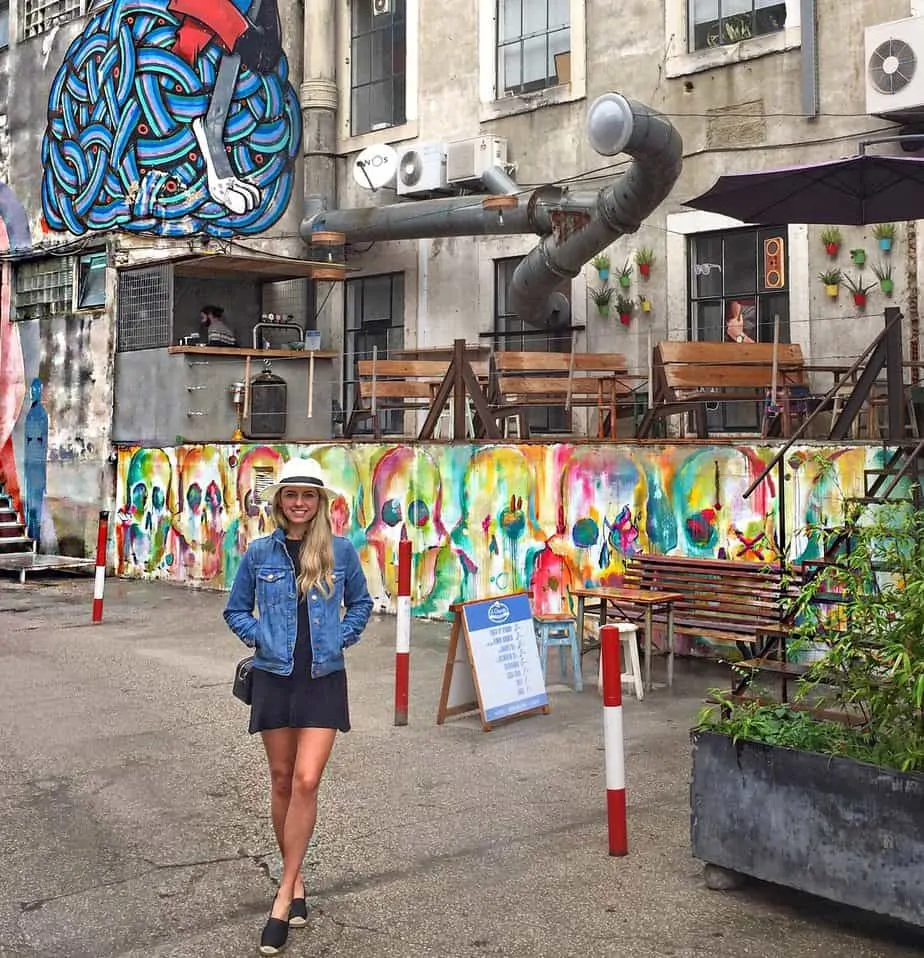 The food is next level, the wine is fantastic, and you'll get the perfect mix of culture and indulgence. There are plenty of direct flight options from the US, so getting there is fairly seamless.
While you're in town, be sure to check out Sky Bar at Tivoli Avenida Liberdade for major views, and head to A Tasca do Chico for the city's most authentic fado.
For more food and activity recommendations, check out my Insider's Guide to Lisbon.
---
24. The Bahamas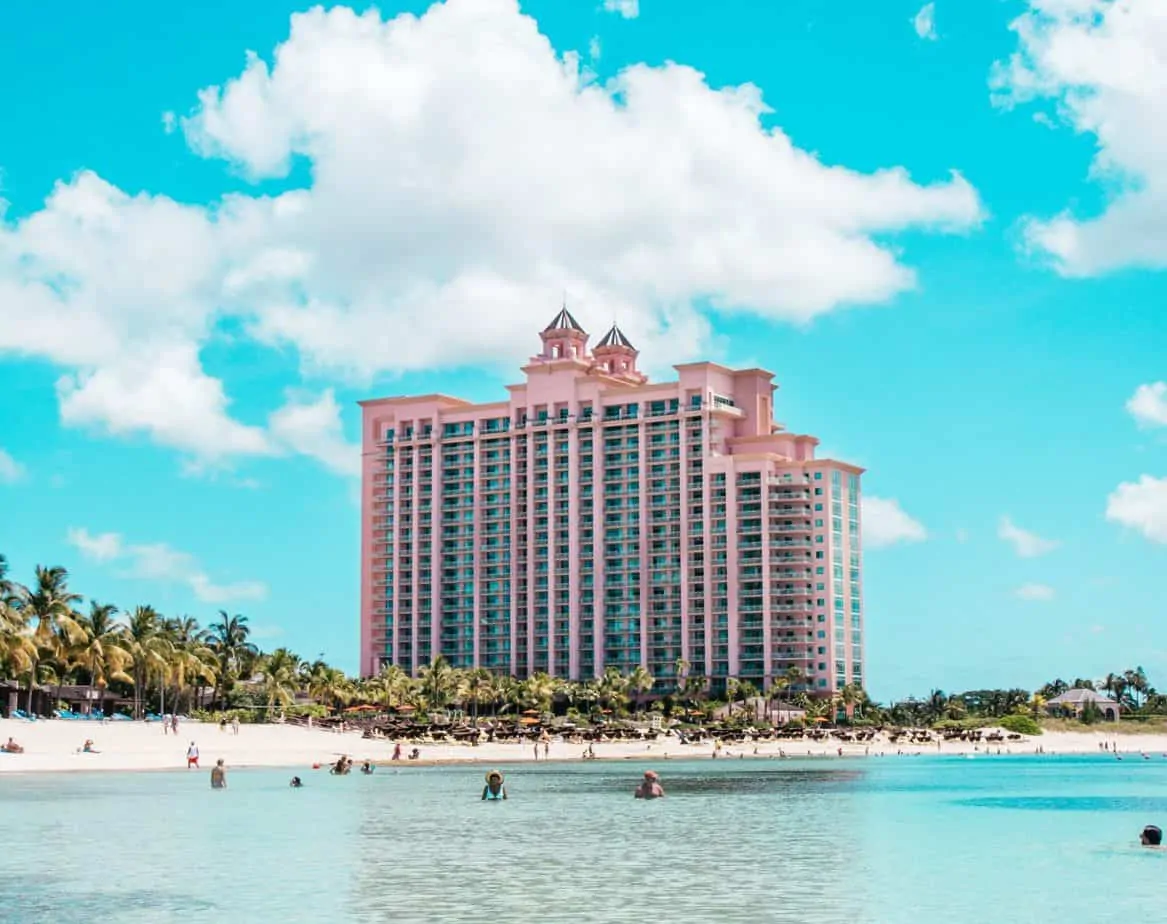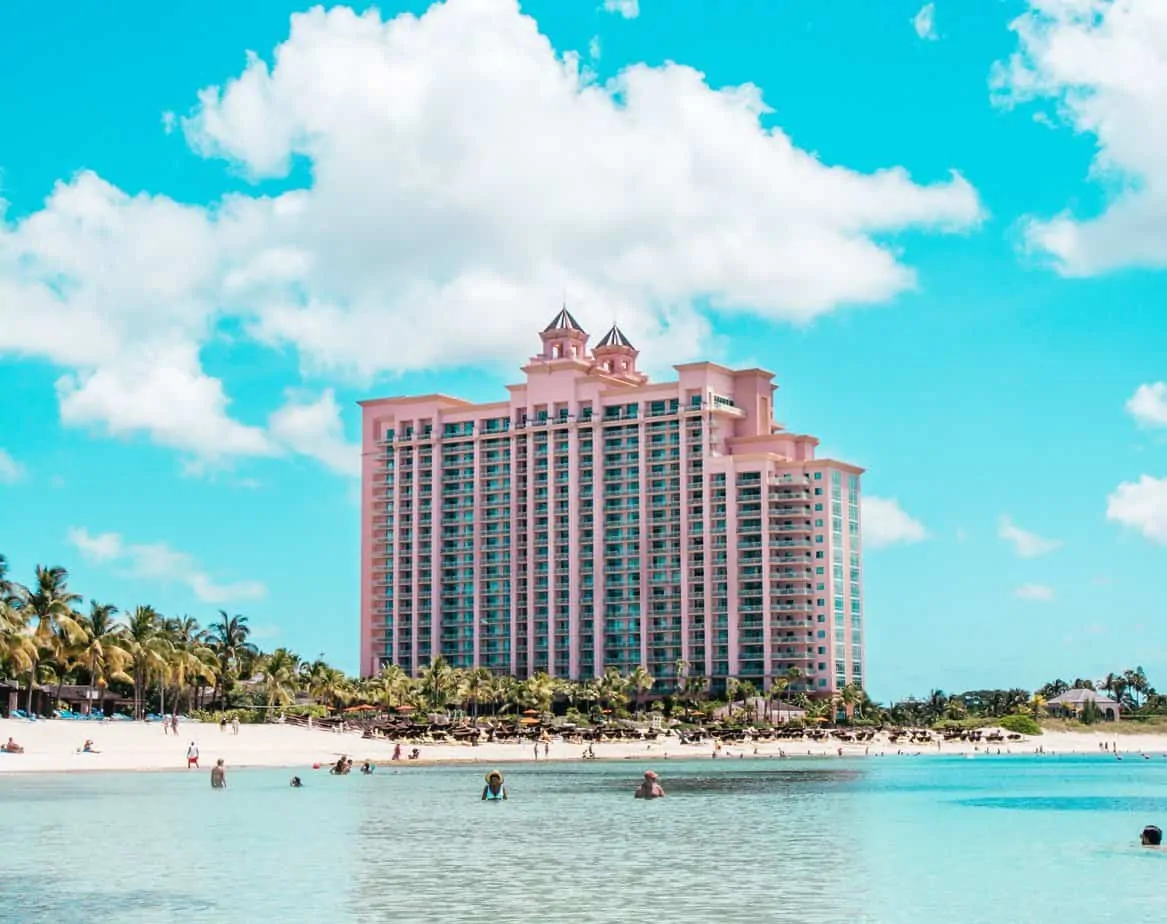 Whether you're planning a bachelorette party or you're a group of moms in desperate need of a getaway, the Bahamas is one of my top recommendations.
The recently-opened Baha Mar is one great option that makes things insanely easy—you can spend your entire trip bouncing between all three of Baha Mar's properties without having to worry about transportation, and you'll have more bars, casinos, beaches, and restaurant choices than you'll know what to do with.
Of the three hotels within Baha Mar, the SLS is great for party-seekers; the Grand Hyatt is great for low-key fun; and Rosewood is for fancy five-star lovers.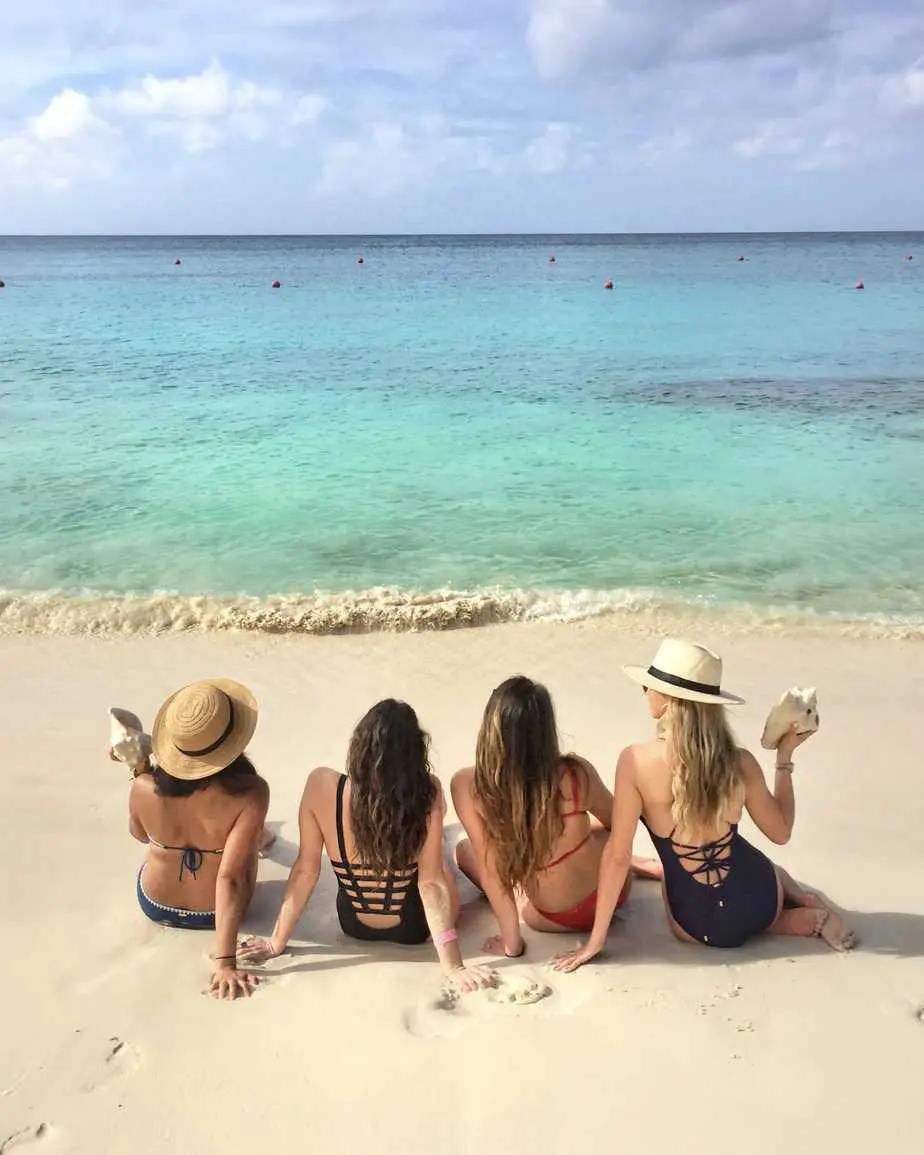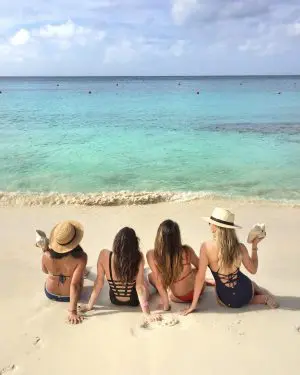 Alternatively, I'd recommend The Cove at Atlantis, which has an adult's only pool and a sophisticated vibe (compared to Atlantis' other properties that cater to families and children.)
---
25. Maui, Hawaii
What do you get when you combine gorgeous weather, epic road-trips, flower crowns, and island vibes? The ultimate destination for a girlfriend getaway.
I recently got back from a trip to Hawaii with one of my best friends, and I can tell you from personal experience it's an amazing place to travel with your crew.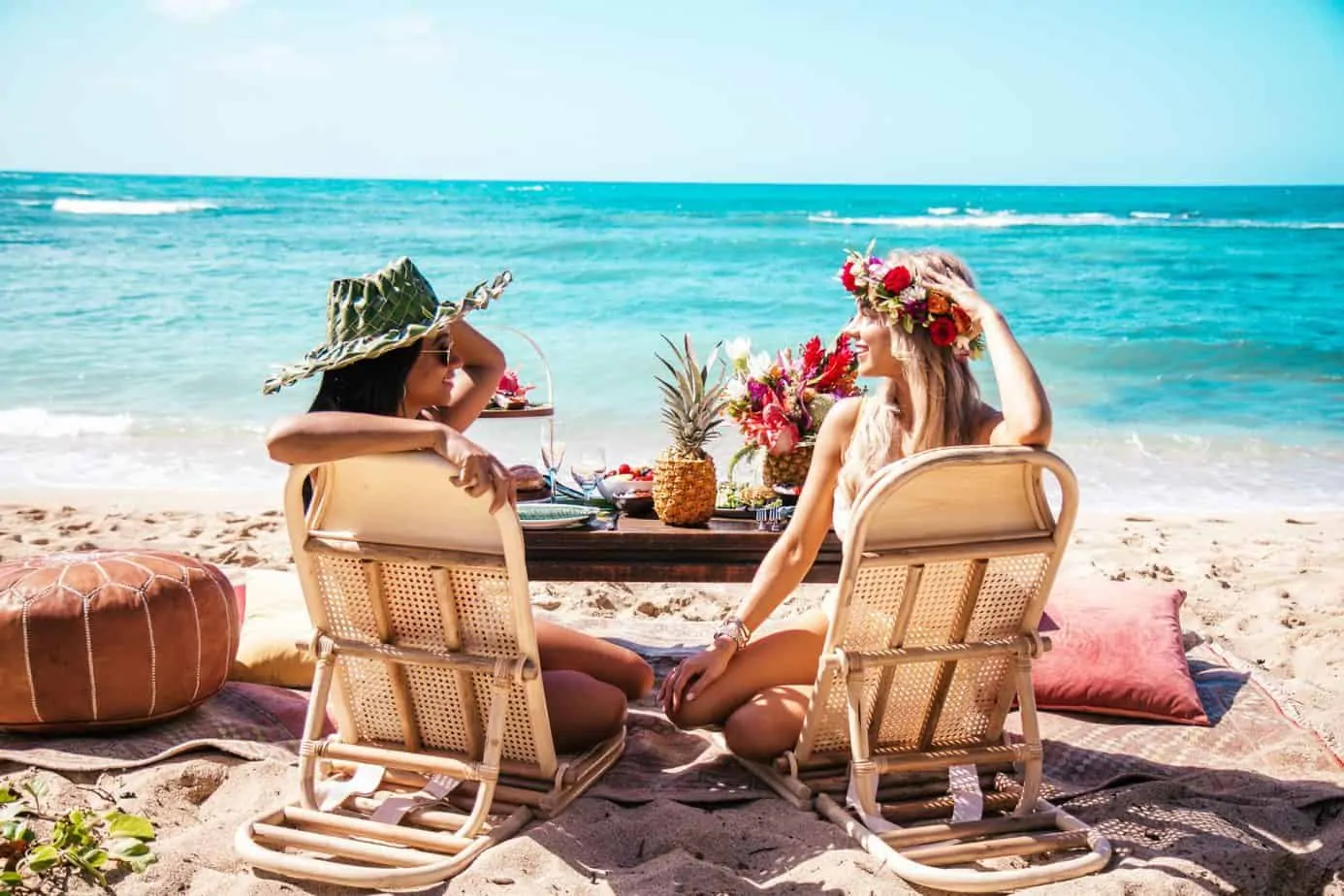 We took hula dancing lessons, drove around the island with our windows down and music blasting, and ate some of the most amazing poké I've ever tasted in my life. (Follow my exact 4-day Maui itinerary if you're in need of inspo!) One thing to note is that you'll DEFINITELY want to rent a car. There's so much to see and so many activities that require a bit of a drive (which, to me, was part of the fun.)
Make a reservation for lunch at the iconic beachfront restaurant Mama's, and spend an evening or two watching the sunset in Wailea. I'd highly recommend checking out the Big Beach at Makuna State Park as well.
Pack a picnic, a bottle of rosé, and a camera—you'll want to document every single moment. Trust me.
---
26. Miami, FL
If you read my ultimate Miami guide, you know I had to put this city at the top of my list. From its white sand beaches to bustling outdoor bars, Miami is a guaranteed good time for a girls weekend.
It's the kind of city that caters to just about any type of vacation you're in the mood for—whether it be a bachelorette party or a chill trip filled with spa treatments and Soul Cycle classes.
In Miami, you can hit the town until 5am at clubs like LIV or E11even, or have a fabulous dinner and be asleep by 10. For a daytime activity beyond the beach, check out the Wynwood Walls and you'll be treated to incredible art plus endless Instagram photo opportunities.
Depending on how much time you have, you might consider a road trip to Key West after a few days in Miami. I did this recently for a friend's bachelorette party and it was absolutely PERFECT.
---
27. Banff & Lake Louise
Though it might seem that Banff and Lake Louise are outdoorsy destinations, you and your girls don't have to be nature lovers to have a good time.
Located just under two hours from Calgary, Banff National Park is—without question—one of the most picturesque destinations in North America. It also happens to be a place that's beautiful no matter what time of year you choose to visit.
Lake Louise is a small hamlet that's ideal for a cozy getaway with your girls. Have you ever seen a photo of the emerald green lake you've seen all over Instagram? That's Lake Louise. There is only one hotel located directly on the lake—the Fairmont Chateau Lake Louise, seen below—it is spectacular.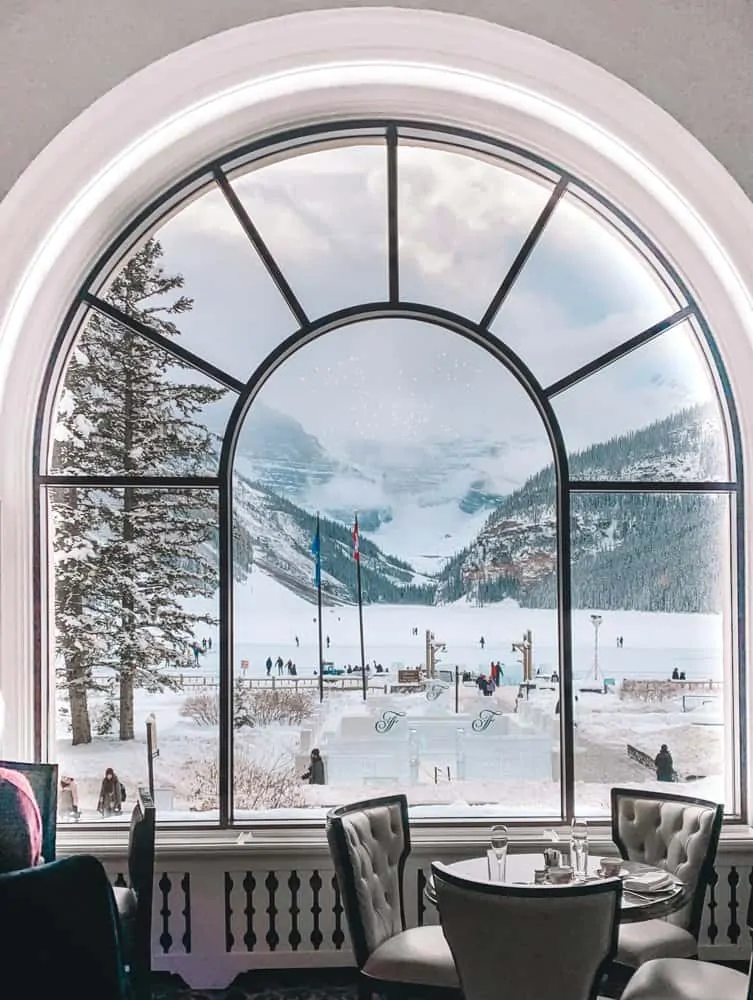 Banff is a separate (and much larger) town located 45 minutes east of Lake Louise. It has the feel of a classic ski resort, with a quaint downtown and "Main Street" (aka Banff Avenue).
Here, you'll find museums, shopping, bars, restaurants, and even a brewery.
You'll also find more hotel options, though I'm partial to Fairmont Banff Springs, where I stayed. It's known as Canada's "Castle in the Rockies."
Check out my Banff & Lake Louise Guide for more things to do and bars to check out on your next girls trip.
---
28. Tokyo
Tokyo is a place that every traveler should experience at least once in their lives—so why not have that experience with your besties? It's particularly beautiful in early spring when cherry blossoms are in full force, or in fall when the changing leaves turn the entire city into beautiful golden hues. (My tips about the best times to go and what to do when you get there are located in this Tokyo travel guide.)
The city is full of quirky things to do, whether you want to go sightseeing and immerse yourself in Japan's history, take selfies with life-size Hello Kitty dolls or shop for your new designer bag in Tokyo's pricey Omotesando neighborhood, the city has it all.
Especially fun for a girls trip are the unique café concepts. Visit a maid café where waitresses dress up in maid costumes, complete with frilly dresses, knee socks and cat ears or go see the famous Kawaii Monster Café, that I can best describe as a restaurant on an Alice in Wonderland acid trip.
I put together a complete Tokyo itinerary with everything you need to know, broken out by day and activity.
---
29. Montreal
Montreal is a beautiful and charming city in Canada's french speaking region and is labeled "the most European city in North America" for its cute little alleys, cafés and cobble stone streets. Perfect for a long weekend getaway, you and your friends will have a fab city stay here.
Explore Montreal's thriving food scene and have some of the city's best Poutine at La Banquise. To walk off all the calories you'll eat, a quick 45-minute hike gets you on top of Mount Royal, offering pretty views!
Discover Montreal by foot and visit La Grande Roue de Montréal, Canada's tallest ferris wheel, the farmers markets, Botanical Garden and grab a smoked meat sandwich at iconic Schwartz Deli.
My favorite part was exploring Montreal's beautiful old town, especially pretty in snow – if you can brave the cold.
---
30. London
Whether you're visiting for a long weekend or full week, you won't get bored in London. Known for its many markets, London is the perfect destination for exploring food stalls from all over the world, antiques and crafts vendors, and vintage items. Some good ones are Borough Market by London Bridge, Portobello Road Market in Notting Hill and Greenwich Market in Greenwich.
Filled with lots of instagrammable cafés and restaurants, Peggy Porschen is one of the most photographed. Covent Garden is another spot for beautiful seasonal decor and food vendors.
For the quintessential British experience, you can't miss a traditional afternoon tea. Some of the most well-known spots are Fortnum and Mason, Claridge's and The Ritz. You'll also want to hit up all of the most instagrammable places in London as well.
Play tourist, catch a show at London's West End (shows are significantly cheaper than on Broadway) or shop your heart out on Oxford Street and Regent Street.
Depending on how much time you have, head to the British countryside for beautiful seaside towns like Brighton (2 hour drive) or the Cotswolds (2 hour drive) and Cornwall (5 hour drive).
---
31. Positano
Positano is so much more than an insta-worthy destination. Whether you're looking to go for your honeymoon or with your besties from college, there's so much to do and see.
Nestled on the side of steep coastal cliffs, Positano and the surrounding area is absolutely stunning, but prepare for crowds! Rent a car and get a sense of Italian flair with slightly fewer tourists in nearby coastal town Ravello, located in the hills overlooking the Amalfi coast.
Whether you're into eating your way around the best pasta spots, shopping for linen dresses or taking a boat trip to Capri—a nearby gorgeous island favored by old Hollywood—Positano and the Amalfi coast have you covered. One word to the wise: bring comfortable shoes. Positano involved a LOT of walking.
I have a list of the best things to do in Positano that's definitely worth checking out if you decide Positano is the place for you!
---
32. Mykonos
If you're envisioning a chic Mediterranean getaway you're probably thinking of the Greek islands, Mykonos more specifically. Blown up thanks to Instagram in recent years, Mykonos is a stunning island with its signature blue tile all around its old town and white stone houses.
Arguably the best girls trip destination in the world, there are a ton of things to do in Mykonos, no matter your preferred way to vacation. Choose to spend your days beach club hopping, exploring Mykonos town or doing a photo shoot at the famed windmills.
If that's not enough and you've got time, hop on a ferry and explore nearby but less visited islands of Siros, Paros and Naxos.
---
33. Maldives
If you're thinking of the Maldives as a purely romantic couple-y type getaway, think again. While that's the majority of the crowd, there's so much fun to be had with your girl crew.
Before we get into it, let me say this: The Maldives are expensive, there's no way to sugarcoat it. With a lot of resorts pricing their rooms at $600 (and upwards) per night, it's a once in a lifetime type trip for many. However, there are some ways to score lower deals like going during low season or using credit card points. September is a good month for that.
If the idea of a beach vacation makes you antsy, fear not. Hotels are used to having guests stay for around a week and a lot of them offer plenty of activities for their guests, such as yoga classes, kite surfing, snorkeling, cocktail-making classes, etc!
And if you want to come back with your partner after this, I wrote a super in-depth guide about honeymoon vacation planning tips.
---
34. Lapland
Lapland is the northern region of Finland, north of the Arctic circle. While Scandinavia is generally rather expensive, especially compared to other European countries, Finland is one of the more affordable ones.
Known for Santa's village, high chances of spotting the Northern lights dancing in the sky, glass igloos hotels and lots of winter activities like reindeer and dog sledding, Lapland is a blast. With more saunas than cars in Finland and more reindeer than people in Lapland, the area around Rovaniemi (capital of Lapland) is remote but definitely not boring.
Grab your girls and book yourselves in for a dog sledding tour – just make sure you properly research the place for their ethical practices and treatment of dogs. Bearhill Husky is a good one I can recommend.

---
35. South of France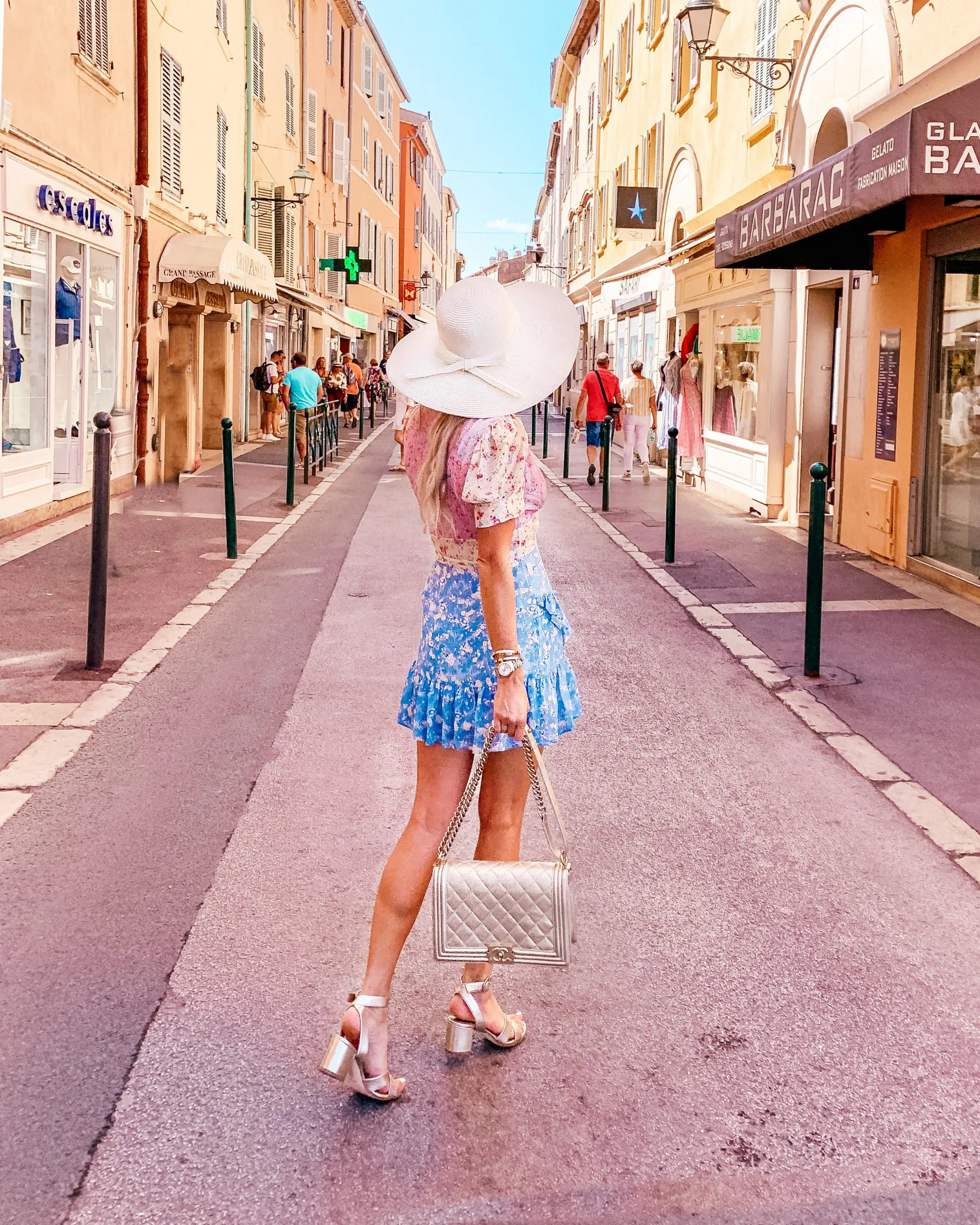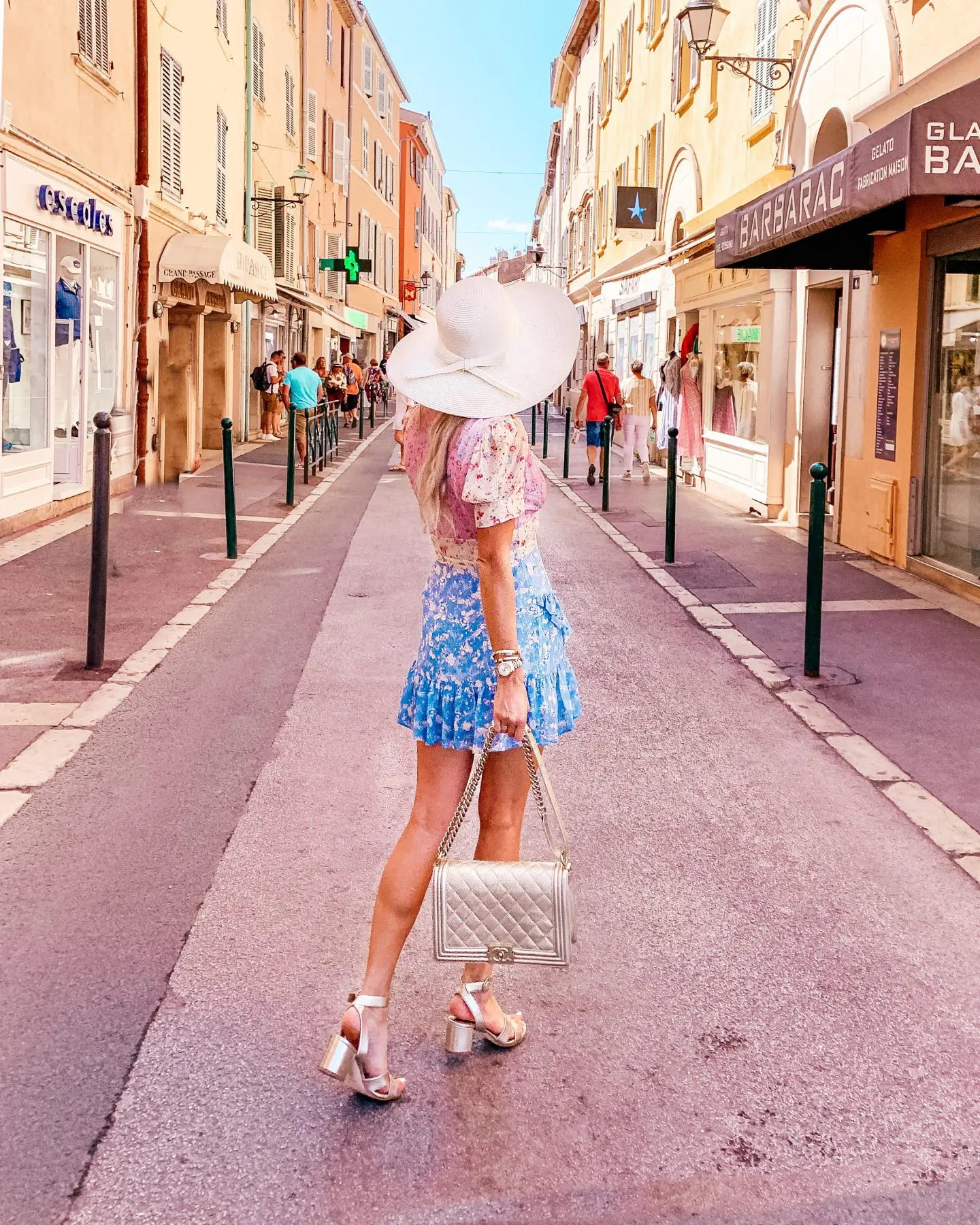 Whether you're cruising with the top down through the stunning wine country of Provence, or driving through the French Riviera along the sparkling coast (aka "The Côte d'Azur"), southern France is a region you'll want to absorb every last inch of.
Grab your swimsuit and your girls and spend a few days exploring and discovering—it's what the region is all about!
Make sure to book a tour at one of Provence's best wineries, like Chateau la Canorgue.
If you're in St. Tropez, most definitely stop by the Dior Cafe for a boujie coffee and stellar photo opp (see below.)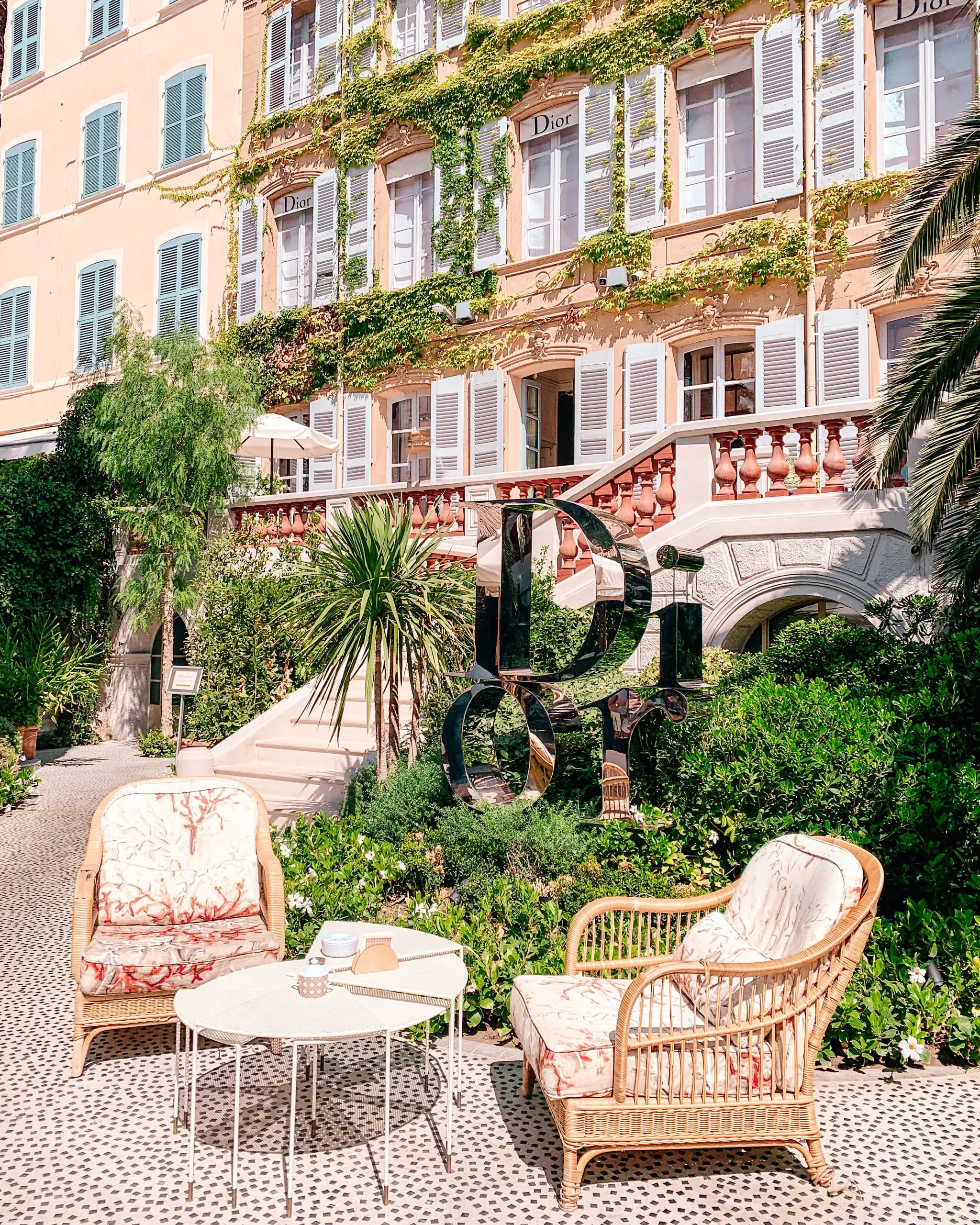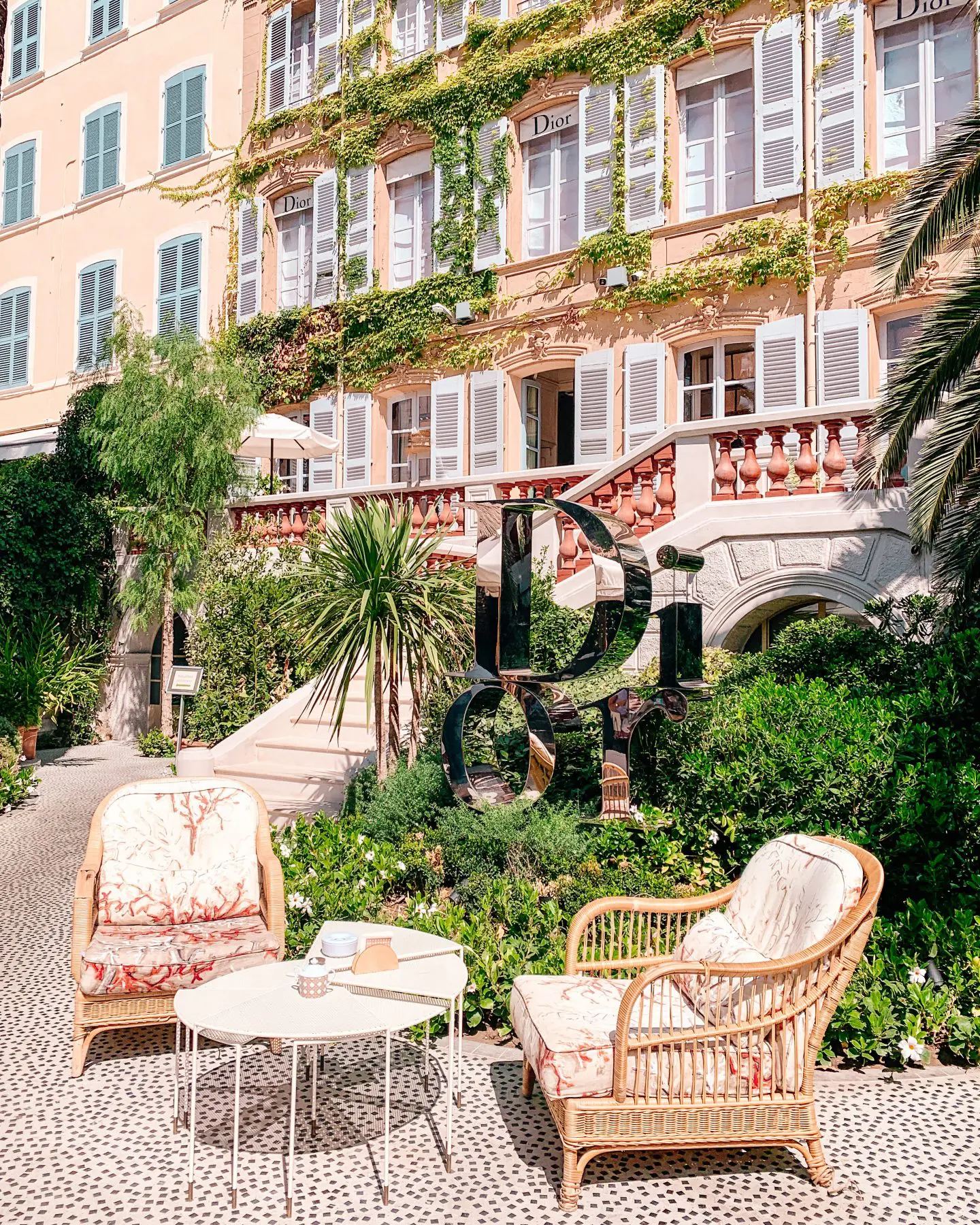 ---
36. Dubrovnik, Croatia
If your girl squad can't stop talking about the Game of Thrones finale, hop on a plane immediately to spend the day on a GoT tour.
After all of that walking, drop by Sunset Lounge for drinks and a panoramic view of the Adriatic Sea. On my own recent girls trip to Croatia, I stayed at The Hotel Excelsior, and I can't recommend it enough.
It's right on the water and walking distance from the old town, so you can explore, shop, and wander around without having to worry about transportation.
I'd highly recommend renting a boat for the day, which, in Dubrovnik, is shockingly affordable—a small boat will run you about $350 for a daylong charter with a skipper.
Of course, the fancier boats will cost more. If you'd rather spend your trip on land, I'd recommend either Buza or Banje Beach Club.
As for nightlife? Culture Club Revelin will blow your mind. It's a night club located within a medieval fortress that looks like it was frozen in time.
---
37. Los Angeles, CA
Okay, so not exactly unexpected, but Los Angeles is one of my favorite places to go with friends.
Make sure you take a hike to the Hollywood sign and dine at the star-studded Nobu Malibu (located right on the water's edge.)
If you're looking to snap some amazing pics, I suggest the urban lights at LACMA and the Beverly Hills Hotel.
---
38. Paris, France
J'adore mes amies! I cannot think of a more magical, beautiful city than Paris. I love the city so much, I even dedicated an entire Hotel Lobby Candle collection to it.
It might be the city of love, but it's also the city of seriously amazing wine and the best fashion around.
Visit the Louvre, Eiffel Tower, and Arc De Triomphe for a classic Parisian moment. And then head out for some of the best shopping you'll find.
---
Where else would you recommend for a girls trip? Leave your suggestions in the comments below!