Palm Beach has always been one of my favorite places to visit for a girls trip or a quick weekend getaway. Now that we live in Miami half of the year, it's just a short road trip away.
There are so many things to do in Palm Beach—from shopping on Worth Avenue to hitting up some of the best restaurants—and this guide has you covered.
A couple years ago, I had the opportunity to experience PB through the eyes of one of its most notable residents—the late Lilly Pulitzer. Even though she passed away in 2013, her Palm Beach legacy lives on, and many of the places she frequented in the area are still around, and as popular as ever.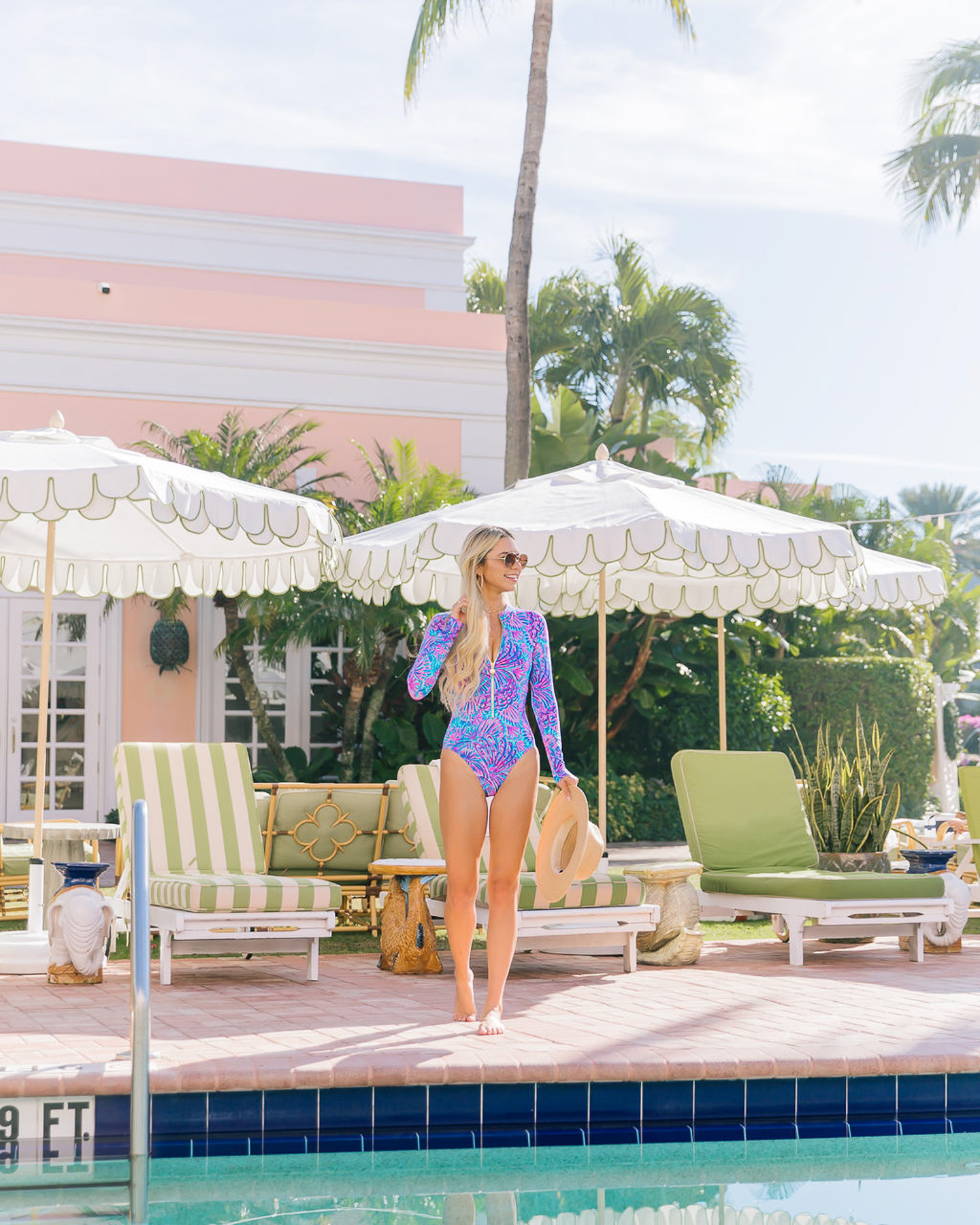 You'll see a ton of those recommendations below, in addition to some of my own personal favorite spots. I've also included a number of places that came highly recommended by local friends.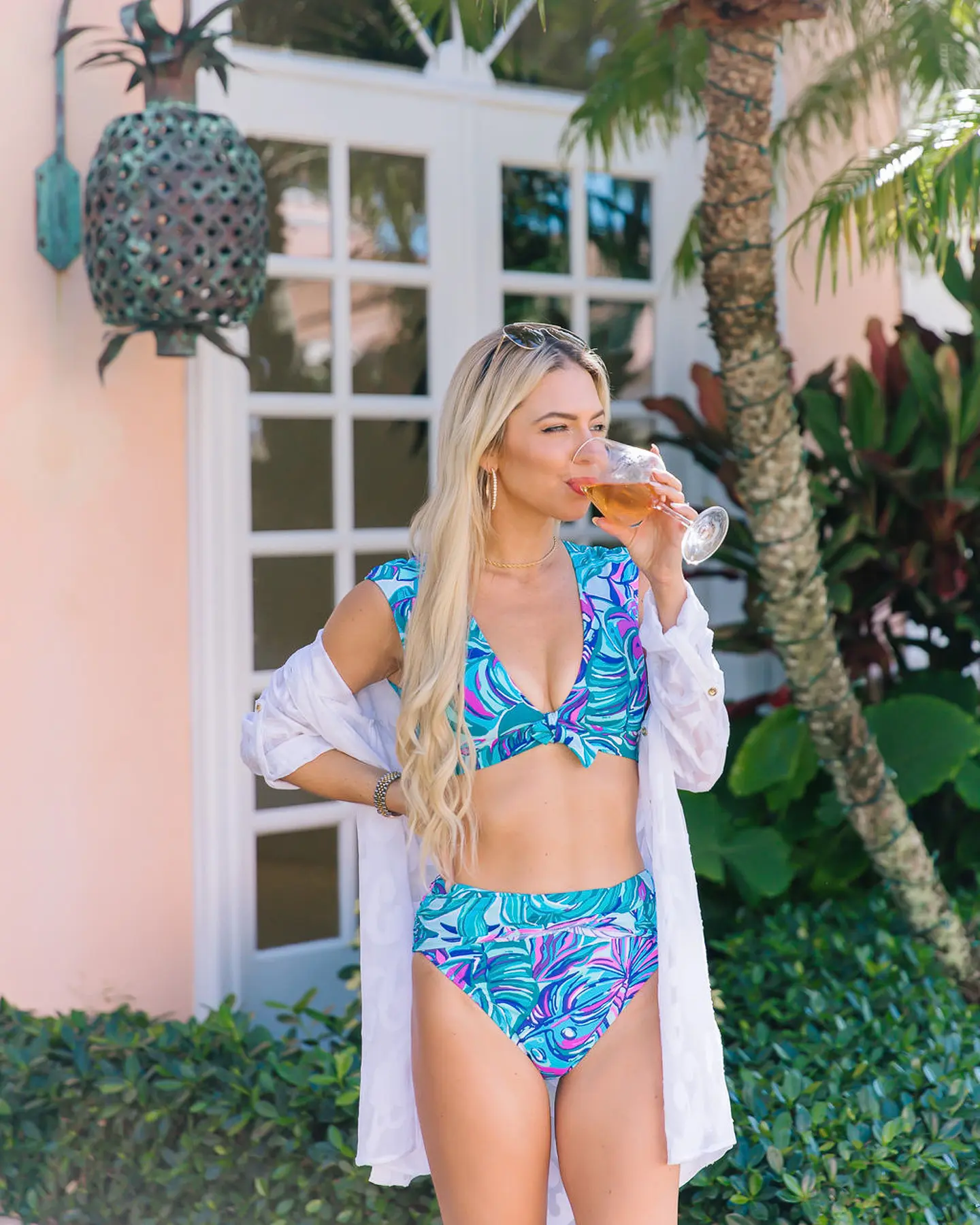 Whether you're looking for a romantic getaway or a fabulous girls trip, read on for my list of the best hotels in Palm Beach, as well as the best restaurants, places for drinks, shopping, and things to do.
---
THE BEST THINGS TO DO IN PALM BEACH
Where to Stay in Palm Beach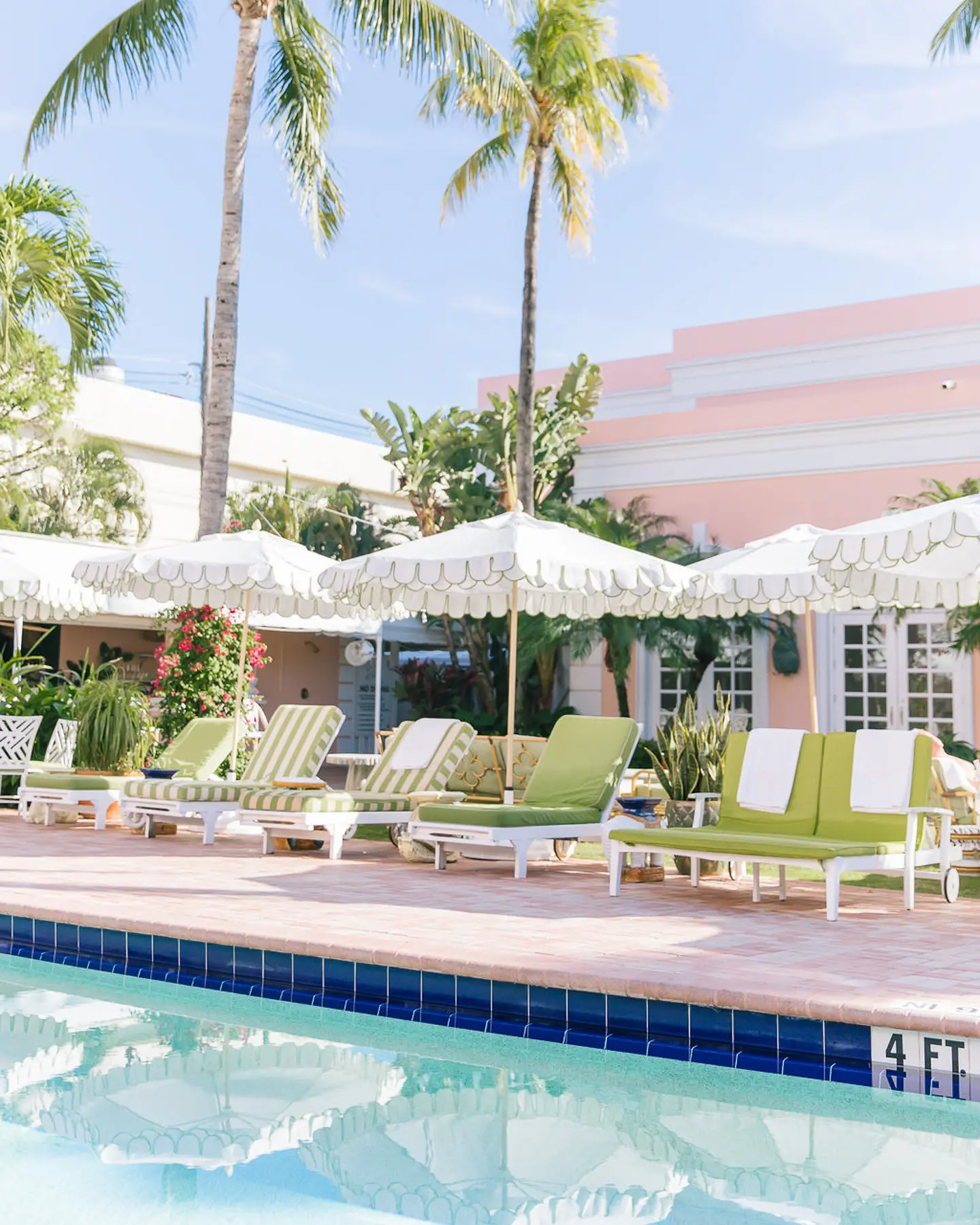 I've stayed at this chic boutique hotel twice and I absolutely LOVE it here. Like a lot of Palm Beach, it has a very old school/retro vibe, and each corner is more Instagrammable than the next.
I adore everything about The Colony—from the people watching, to the branded golf cart, to the palm print decor EVERYWHERE.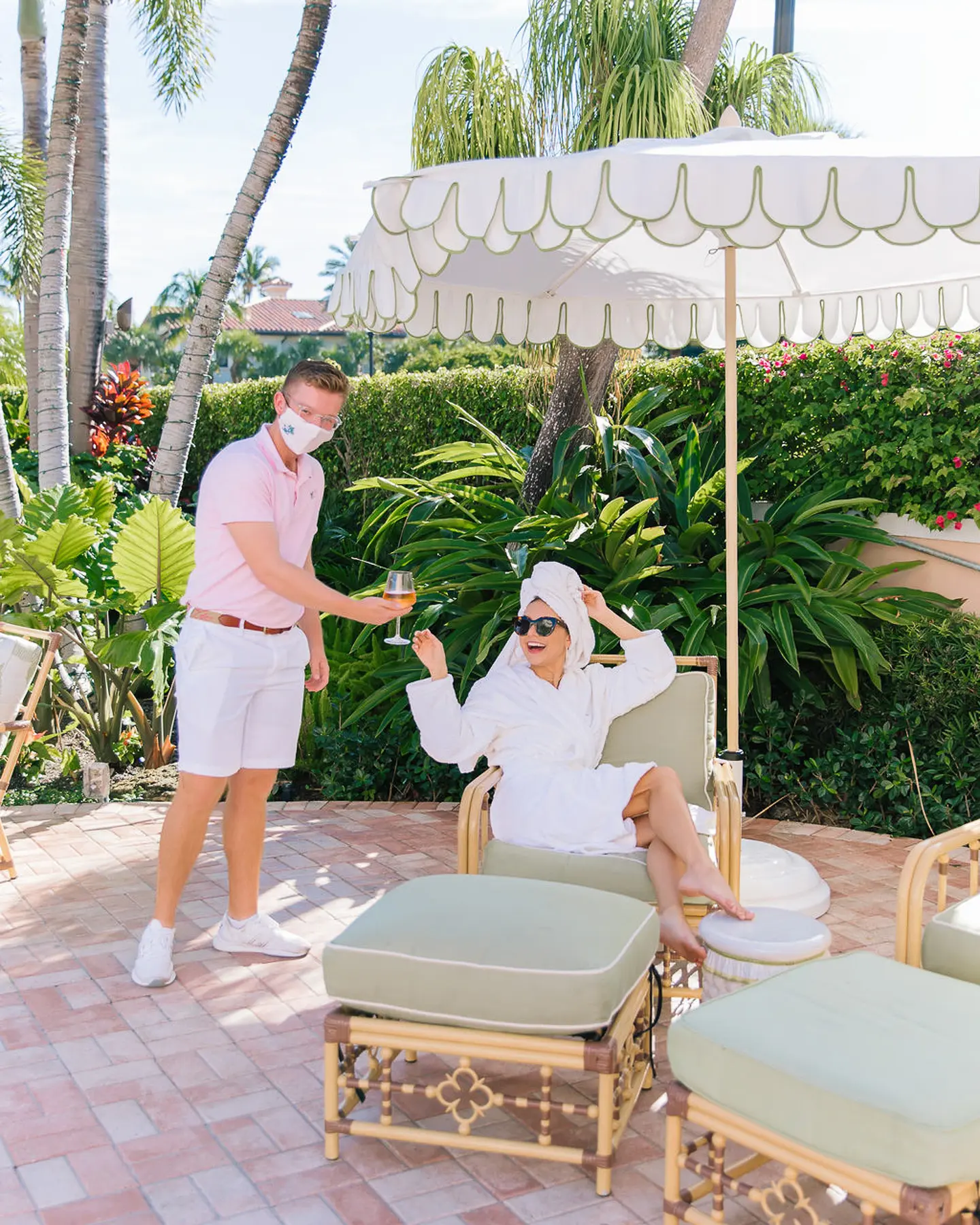 The service was great, and they have house cars that will take you to and from The Breakers and other spots in town for free, which we took advantage of.
I stayed at this property a few years ago, and I can NOT rave about it enough. I experienced some of the best service I've ever had in my life, and the hotel itself is gorgeous.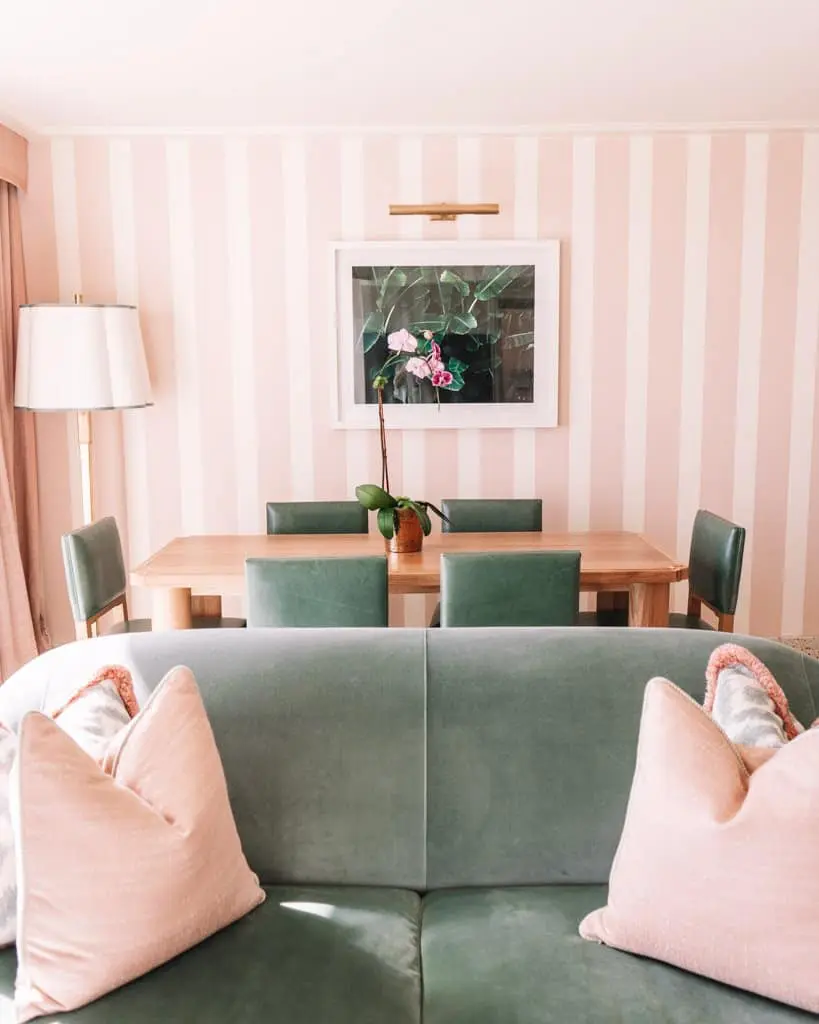 The hotel is located on an expansive stretch of beach that feels incredibly private, which I loved.
Design-wise, the property is also a home-run. I would recommend requesting the pink stripe Cabana Terrace room. Also: be sure to have dinner and a drink at Florie's.
After seeing this place on Instagram, I just KNEW I had to experience it. If you're into design—or obsessed with Instagrammable locations—the Pineapple Pad is a must.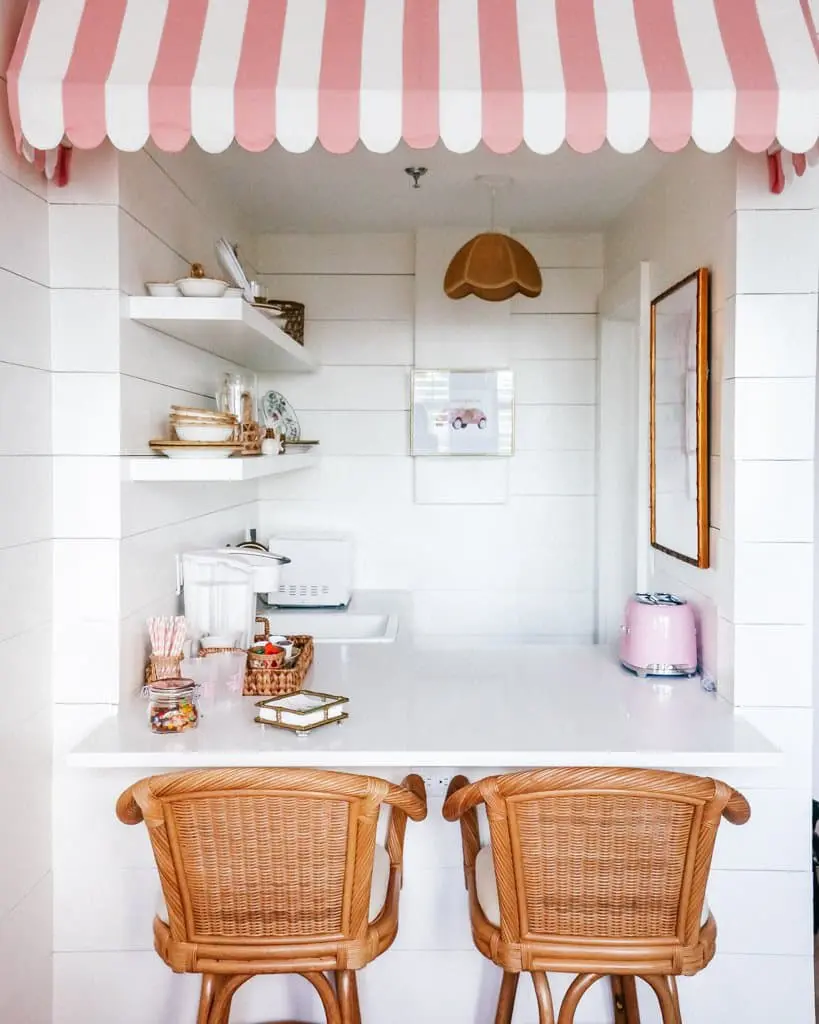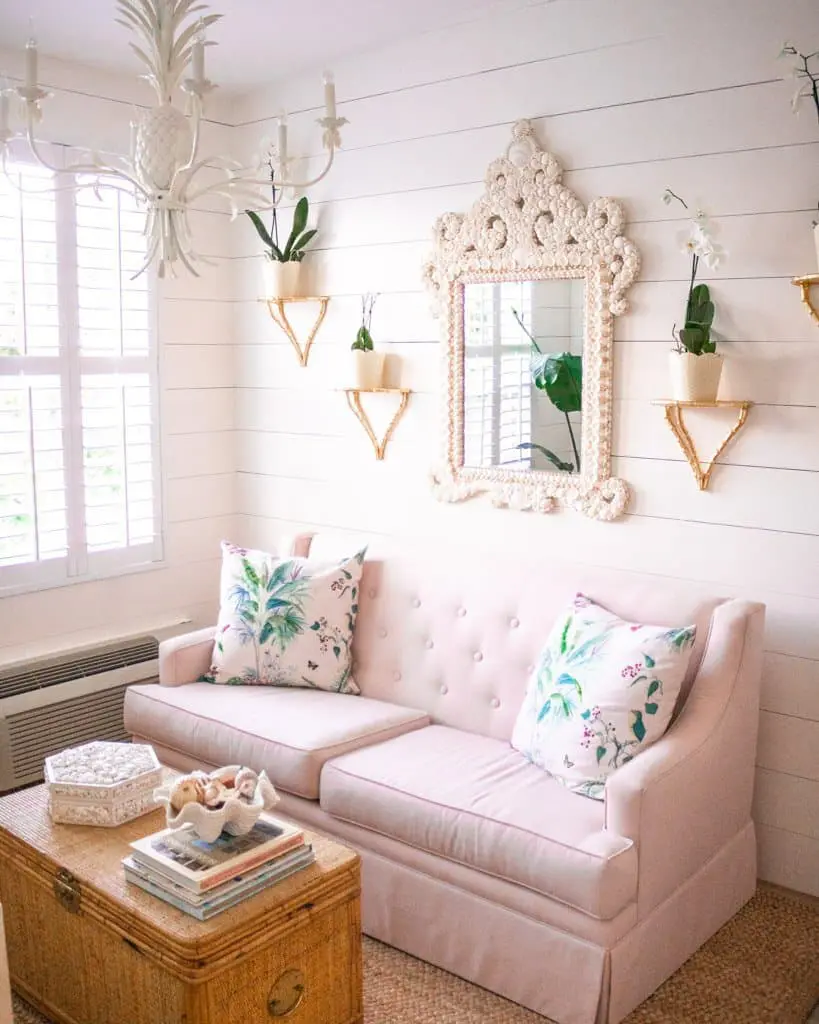 The 400-square-foot condo, which was designed by the blogger duo @PalmBeachLately, is available for rent on Airbnb and goes for around $300/night. Everything about it was adorable. It's great for a couple or two girlfriends, but not big enough for a family as it only sleeps two.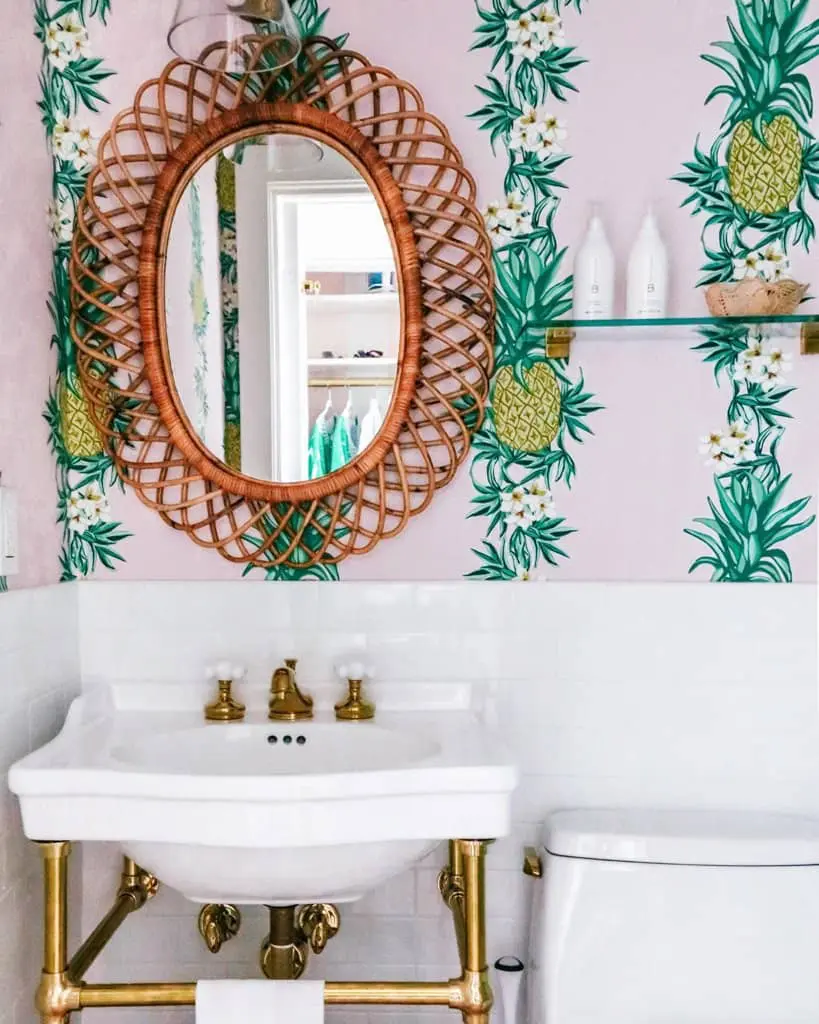 When I took a poll on my IG stories about where to stay in Palm Beach a few years ago, everyone told me I had to stay at The Breakers. The problem is that they were sold out over my dates, and even if they weren't—the rates can be insanely expensive.
That being said, people swear by the hotel. It's the epitome of old school luxury. I spent the day here by the pool, then went back for drinks at night—suffice to say I would definitely try and book a room the next time I'm in town.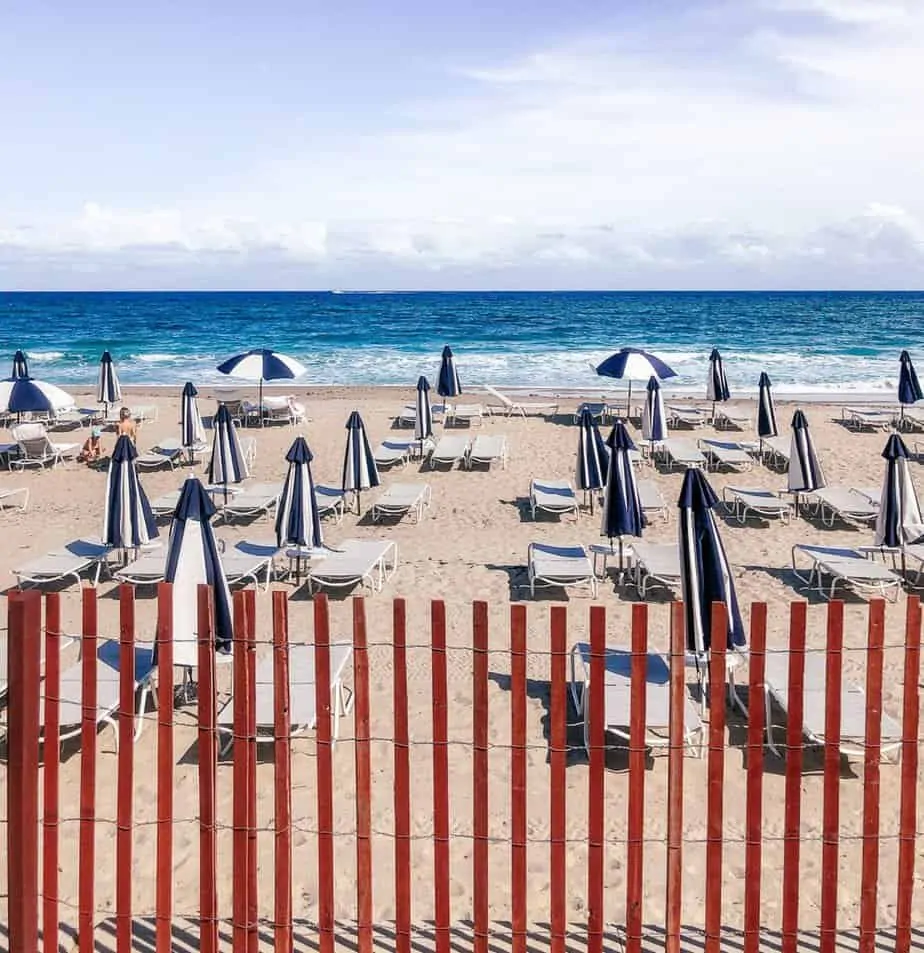 Also, on my most recent trip, I took a tennis lesson with one of the tennis pros at their club. If you're into tennis (or even if you're not!) I would suggest it as one of the best things to do in Palm Beach!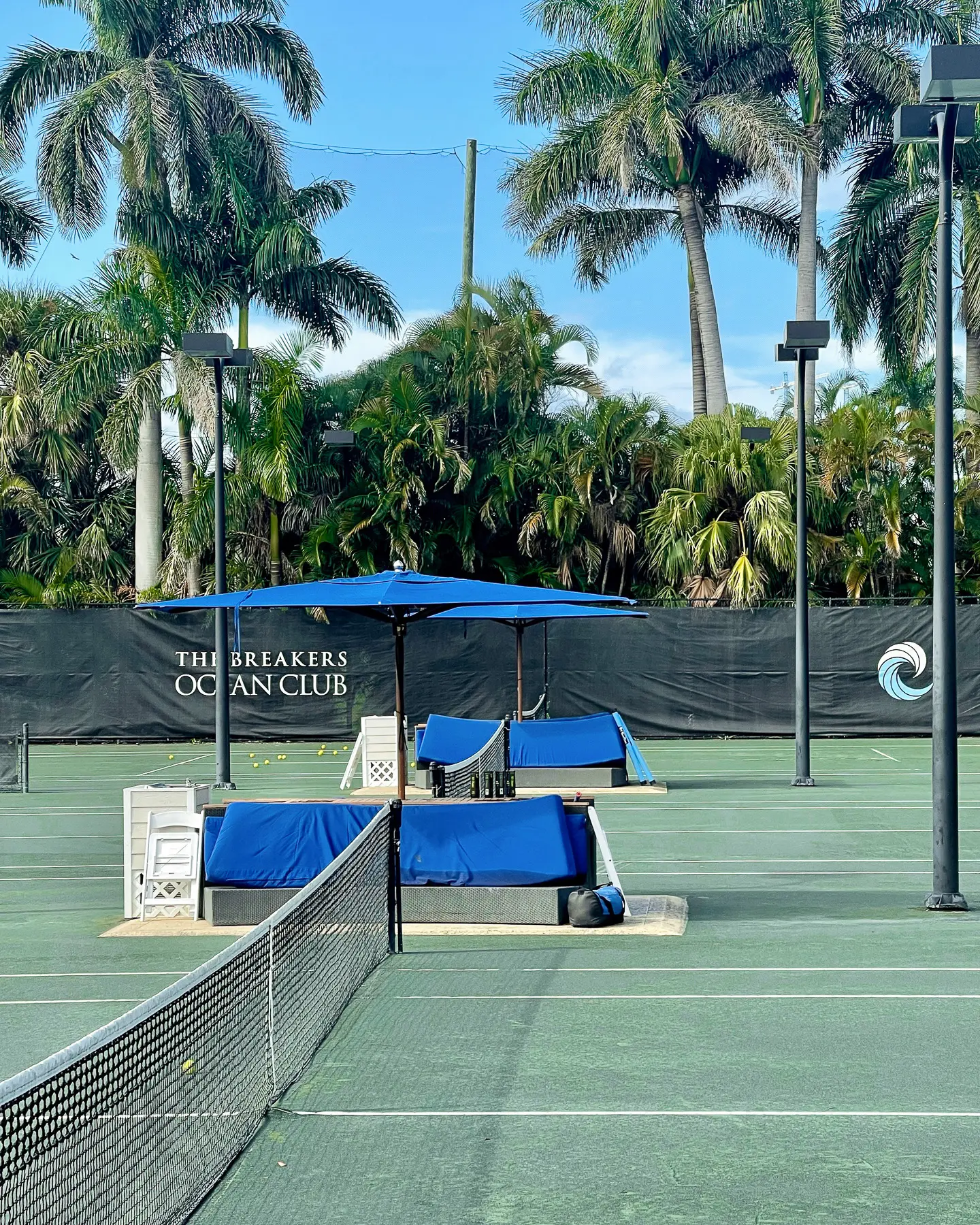 Other Top Hotels That I Didn't Experience:
– Eau Palm Beach (designed by Jonathan Adler + people say the spa is to die for)
– The Brazilian Court
– White Elephant
---
Need help packing for your trip? Check out my Beach Vacation Packing Checklist.
---
Best Restaurants in Palm Beach
This new(ish) hotspot opened in the White Elephant and it's a must-visit. I would definitely advise making your reservation in advance.
Nantucket-goers will recognize Lola41 as an outpost of the similarly-named ACK spot, which serves sushi and global cuisine in a bistro-style setting. Not to miss on the menu: the lobster fried rice, the Lola burger, and the tuna burger.
I've dined here twice and both times it was equally impressive.
Stalk them on Instagram: @lola41restaurants
If you only have time for one dinner in Palm Beach, this is the place to go. The food is great and it's a fun scene.
Stalk them on Instagram: @buccanpalmbeach
If you didn't know better, you might just think you were in Italy. This upscale Italian restaurant, located on Worth Ave, has a gorgeous outdoor courtyard, fabulous pasta dishes, and an impressive wine list.
This is the sister restaurant to Buccan – right next door! Great spot for a sushi dinner or to have drinks after dinner at Buccan.
Stalk them on Instagram: @imotopalmbeach
I was introduced to this PB mainstay by the Lilly Pulitzer team, and it did not disappoint. It's also so much more than just a pizza joint. Tucked away off of Worth Avenue on Via Mizner, if you didn't know about Pizza Al Fresco from a local, you might just miss it.
But you absolutely shouldn't. I would recommend making a reservation for the outdoor patio, which is buzzing virtually every day of the week.
Stalk them on Instagram: @pizzalfresco
This Four Seasons restaurant was created in partnership with Mauro Colagreco—whose restaurant in France is currently number one in the world. Whatever you do: you MUST order the tomato and persimmon carpaccio, if it's still on the menu! I would literally travel back to Palm Beach just for this dish.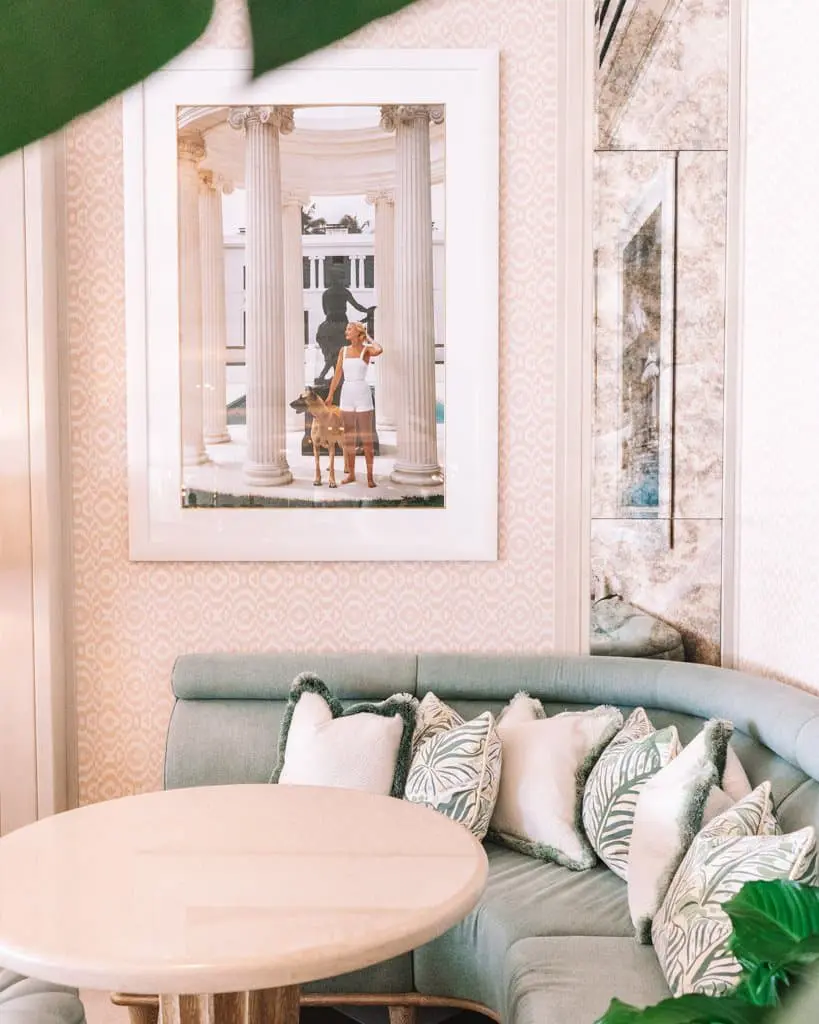 A classic Palm Beach stop great for people watching.
Stalk them on Instagram: @thepalmbeachgrill
Perfect romantic spot for a date night; make sure to sit outside in the courtyard.
Stalk them on Instagram: @renatospb
This spot is new(ish) and one of the best lunch places in Palm Beach.
Stalk them on Instagram: @thehonorbarpb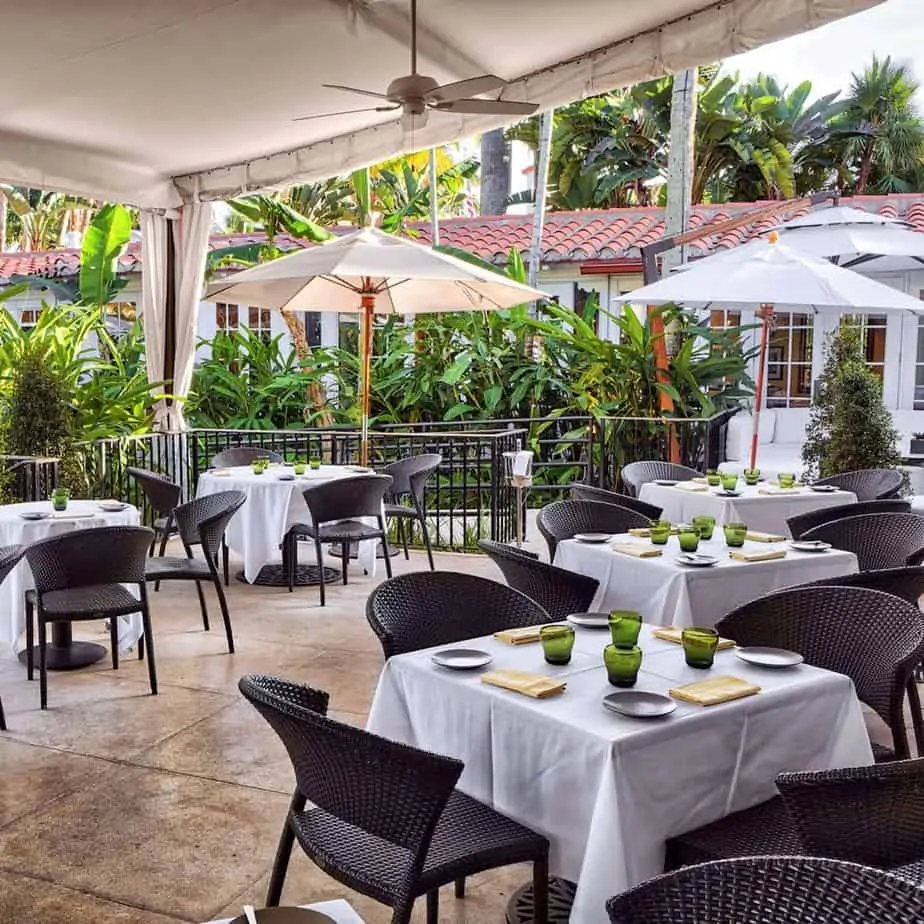 Another great place for people watching located at the Brazilian Court Hotel; sit outside and try at least one of their White Cosmos (their Blood Mary is also delish!)
Stalk them on Instagram: @cafebouludpb
Other recommendations:
Trevini
Flagler's Steakhouse (Patio)
Sant Ambroeus
Seafood Bar at The Breakers
La Goulue
Almond
Henry's
High Dive (West Palm Beach)
Surfside Diner (breakfast)
---
Best Places for a Drink in Palm Beach
Pre or post-dinner drinks here is a definite must-do.
Stalk them on Instagram: @thebreakers
This is the famous bar where everyone goes for late night drinks. Not sure what it's like mid-week but it's always hopping on the weekend. When I say hopping I mean hopping.
Think Rod Stewart climbing on the bar to sing and Billy Joel having a makeout sesh in the corner. They also serve amazing late night pizzas if you have yet to be convinced.
Stalk them on Instagram: @cucinapalmbeach
---
Best Shopping in Palm Beach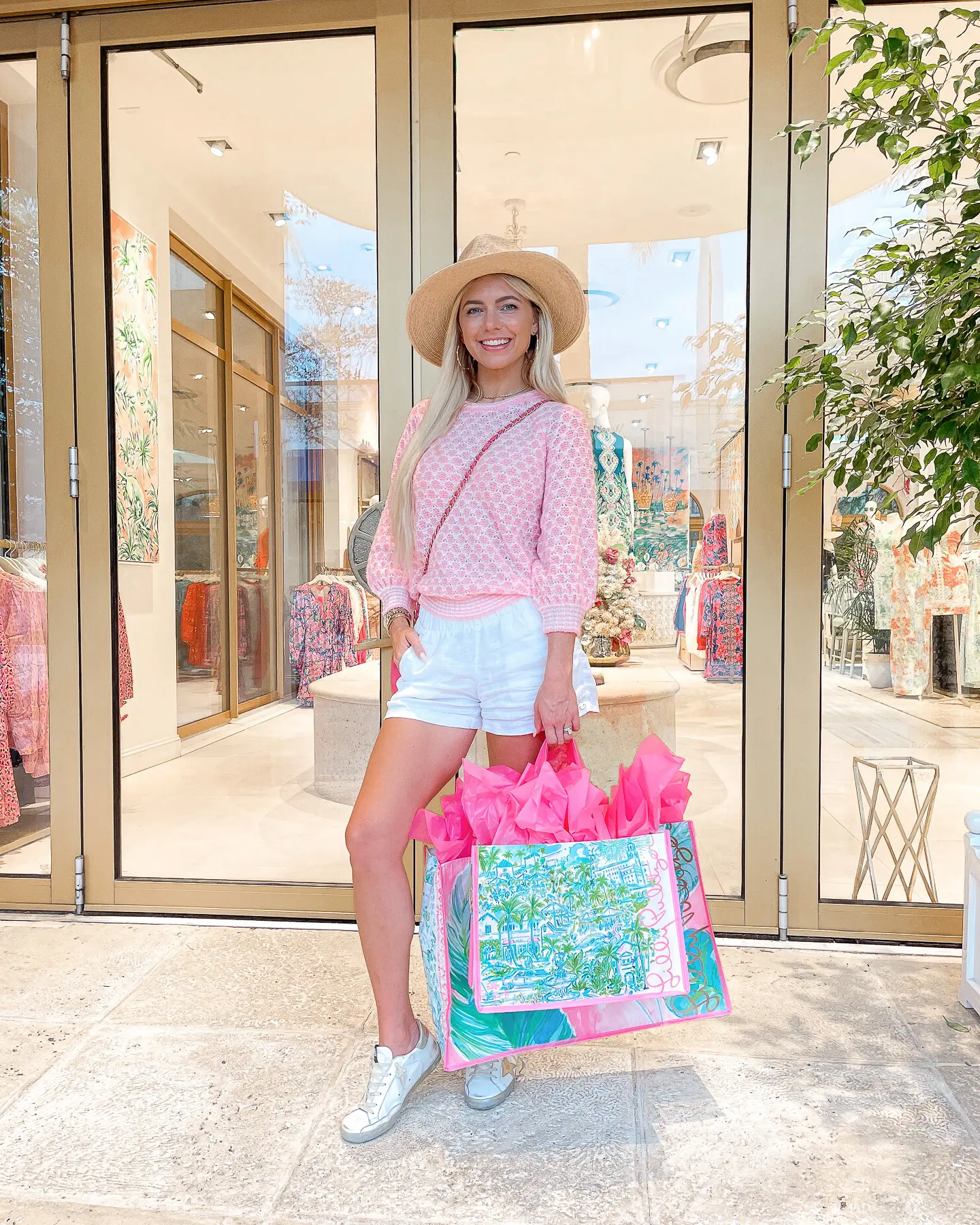 It's no surprise that the queen of Palm Beach, Lilly Pulitzer, has two locations in the area. One is located in The Breakers, and the other—the flagship store on Worth Ave—is the brand's crown jewel.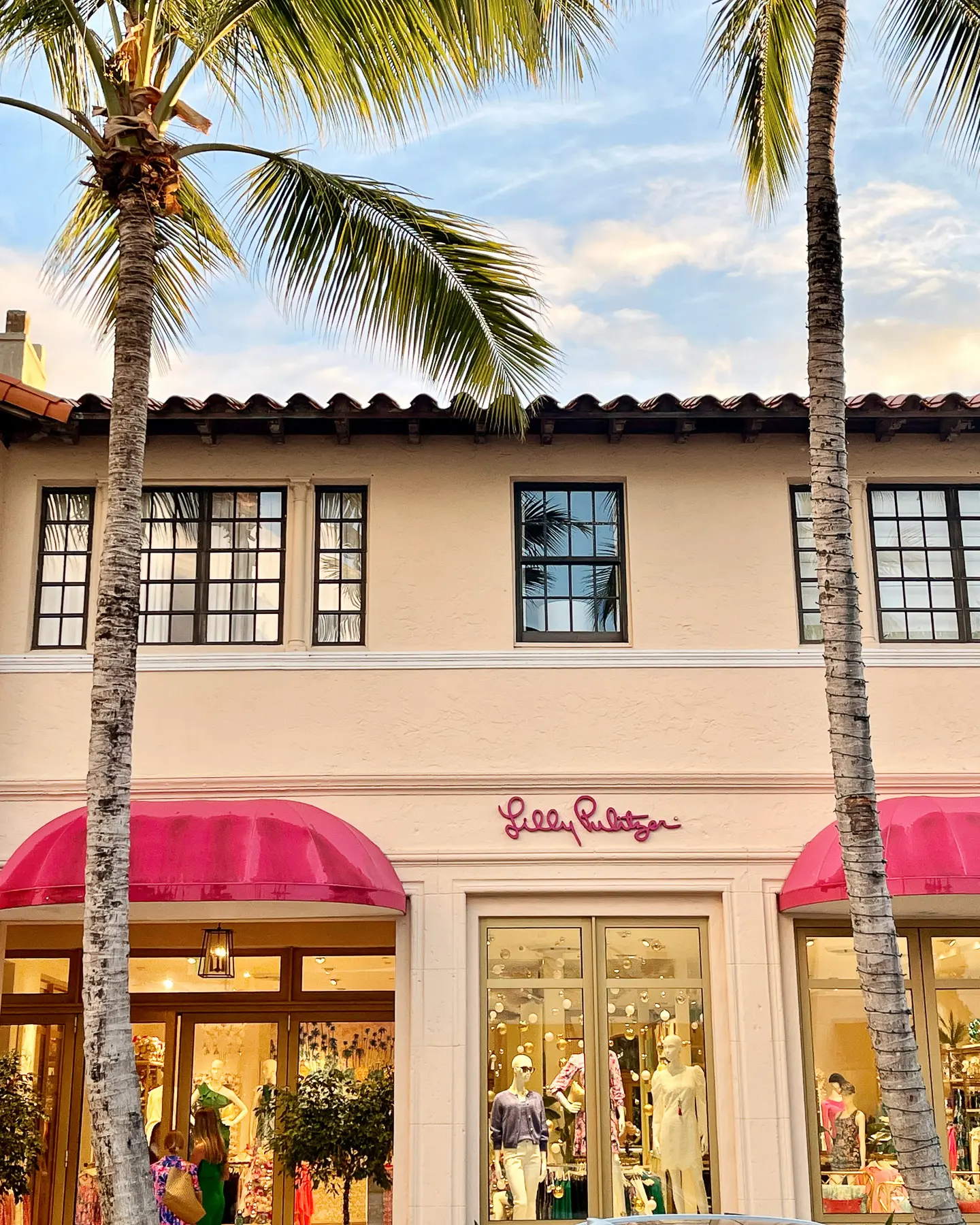 Stepping into any Lilly Pulitzer store is an experience, but this one definitely takes the cake. You'll find hand-painted fitting rooms, an interactive pattern designer and even a cocktail bar that serves drinks and fresh juices.
Best of all, it's the only Lilly Pulitzer location where you can actually customize your own shift dress. I had the opportunity to design one on my most recent trip, and it was such a special, unique thing to do!
When I posted about it on Instagram, I was surprised by how few people knew about it!
A must-do when you come to Palm Beach – the ultimate luxury shopping destination. It's lined with big-name brands like Louis Vuitton, Gucci, Saks, and Valentino, but also has a number of independent boutiques as well.
A Palm Beach classic with Lilly Pulitzer plus lots of cover ups, jewelry, etc.
Always has so many amazing pieces, I can always find something fabulous here.
Stalk them on Instagram: @palmbeachvintage
For the cutest jewelry, cover ups, etc.
Another Palm Beach-by-way-of-Nantucket spot. They have cute sun dresses, jewelry and cover ups. Good stuff for guys too.
Have lunch at the rooftop restaurant.
I LOVE their straw bags and all of their home stuff. Must go here!
One of the chicest home stores.
Other highlights: Stubbs and Wootton (for custom smoking slippers), Aerin, the boutiques at the Royal Poinciana Plaza, Lori Jayne Monogramming (monogram heaven), and Church Mouse is a fab thrift store.
The adorable accessory brand's original brick-and-mortar store where you can personalize pouches, duffels and more with their signature patches. Located at Royal Poinciana Plaza.
Stalk them on Instagram: @stoneyclover
---
Best Things to Do in Palm Beach
Special shout out to my friend & PB expert Callie Stanton for assisting with these recommendations!
Tennis lessons at The Breakers
Bike ride on the lake trail or beach walk
Go to the beach!
Tour The Flagler Museum
Spa day at The Breakers
Mary Lily's at Breakers is a yummy ice cream spot.
Sprinkles is a PB ice cream icon.
Gardens at the Society of the Four Arts is so beautiful and great for photos.
Celis Produce has smoothie bowls if you want to grab something healthy on the go or to have before your flight.
Christopher's Kitchen is also a delicious, plant based spot that's popular, but I would focus on the classics before you dive into this.
Meraki Juice Kitchen (in West Palm) has yummy, healthy juices, smoothie bowls, etc.
Take a bike ride! Many of the local hotels have bikes on offer.
Let me know if you use any of these suggestions on your trip! And if there are places I'm missing you'd recommend checking out, drop them in the comments below.
---
Pin this for later: