You've probably come across Cocokind on social media, or perhaps you've seen the products at Target, Ulta, or Whole Foods. The brand has gained popularity in recent years, thanks to the fact that everything from its packaging to the product formulas and ingredients is earth-friendly and sustainable—and it's all under $25.
Before we get into the Cocokind reviews (which includes some of their best-selling products, like the rosewater facial toner, mymatcha moisture stick, facial cleansing oil, chlorophyll mask, turmeric stick, mai light rosé highlighter) here's a bit more information on the brand.

The Backstory of Cocokind:
After struggling to find effective solutions for her hormonal acne, entrepreneur Priscilla Tsai decided to take matters into her own hands by starting her brand Cocokind.
The former investment banker-turned-CEO found prescription treatments ineffective—and she also noticed that they caused increased skin sensitivities and digestive issues. She was determined to find a holistic and natural approach to treat her skin.
Tsai began experimenting out of her own home using food-based natural ingredients. Her at-home skincare recipes transformed her skin and she felt confident that she was onto something, so she decided to quit her full-time job. And thus, Cocokind was born in 2014.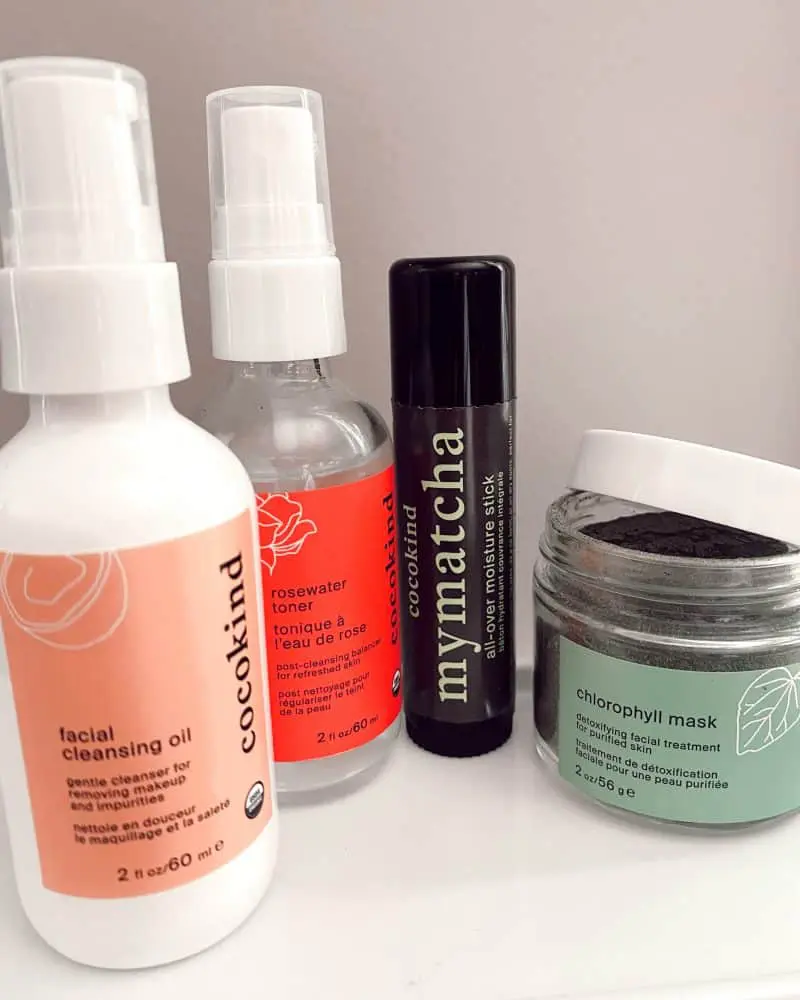 Tsai created the brand because as a consumer, she saw there was a clear need in the market for clean and high-quality skincare products at an affordable price. Cocokind products are free from toxins, sulfates, fillers, paragons and many other harmful ingredients and only sourced with high-quality and effective ingredients.
As we previously mentioned, all products are under $25, and after testing some for myself I can attest that they are just as effective as some of the more pricier alternatives.
Cocokind Reviews: 12 Best-Selling Products

What It Does: It's meant to soothe, hydrate, and balance your skin with a single spritz.
How to Use It: According to the Cocokind website, you're supposed to "spritz rosewater onto a cotton pad and then swipe all over face or spritz directly onto skin. this toner can also be used to set makeup or refresh skin throughout the day."
Rosewater Facial Toner Review: A great multi-use product. The mild scent is refreshing, but subtle and not over-powering or irritating. I love that the toner can be used to remove face masks to give your skin extra hydration. The toner can also be used as a spray to set makeup.
What It Does: This concentrated solution powered by celery superseed complex minimizes the appearance of pores, helping them look smaller and more refined over time.
How to Use It: Roll on any areas you want to refine, from your cheeks to your T-zone.
Pore Refining Concentrate Review: With lofty claims, I wasn't so sure this product would do much for my skin—but boy was I wrong! This blurring solution visibly minimized the size of my pores when I applied it just before my makeup.
What It Does: Hydrate dry lips and ward off the appearance of dark circles and puffiness.
How to Use It: Apply liberally to dry spots, under eyes, and lips.
Mymatcha all-over moisture stick Review: As someone with dry very dry skin, I am constantly looking for hydrating skin solutions. This moisture stick is hydrating and perfect for on-the-go or mid-day touchups. I especially love that this product goes on clear and does not require you to rub it in and touch your face. The stick application allows you to target specific areas, and for me, it has helped reduce dark and dry under-eye circles.
This was my favorite product!
What It Does: Remove dirt, makeup, impurities, and excess oil without stripping your skin or disturbing its pH.
How to Use It: The Cocokind website suggests the following:

Apply 1-2 pumps of cleansing oil to a cotton pad. (These are the absolute BEST cotton pads.)
Swipe all over dry skin until dirt and makeup are removed.
You can also add 1-2 spritzes of rosewater to the cotton pad to improve spreadability.
Or, massage 1-2 pumps of cleansing oil into dry skin and then use a soft, wet towel or a cotton pad soaked with rosewater to remove.
Follow up with toner and moisturizer!
Check out these tips for how to cleanse your face properly.

Facial Cleansing Oil Review: I love oil-based cleansers, especially when my skin feels extra dry. 1-2 pumps is enough to remove an entire days worth of makeup and dirt. I especially like that the product leaves my skin feeling clean and hydrated. I have the Amorepacific cleansing oil, and I think this product is equally as great.
This was my other favorite product!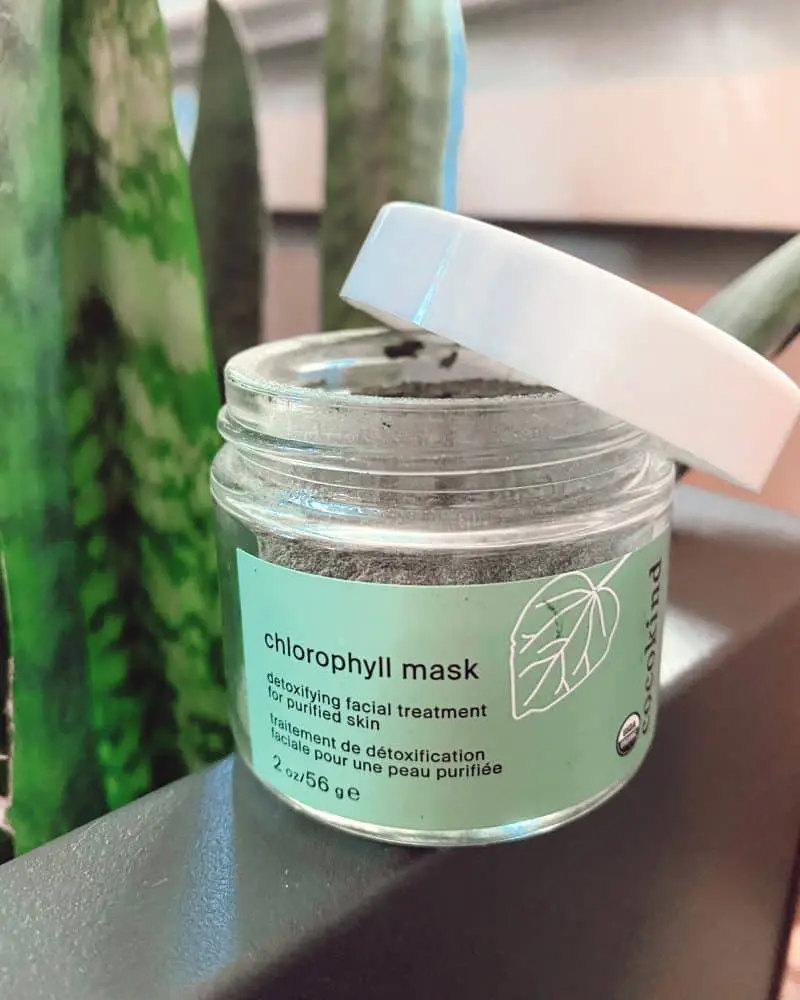 What It Does: Clarifies, soothes, and brightens the look of dull skin.
How to Use It:

After cleansing, use the included spatula to place one full scoop into palm.
Mix in an equal amount of water, rosewater, yogurt, honey, avocado – or whatever your skin is craving.
Adjust the thickness of your mask based on your skin's needs, using a more concentrated mixture on breakouts and blemishes.
Apply the paste liberally and leave on for at least 20 minutes before rinsing.
Use 3-4x per week.
For added spot-fighting power, apply the turmeric mask stick to blemishes and dark spots and layer the chlorophyll mask on top.
Chlorophyll Mask Review: This customizable face mask is perfect for all skin-types. The product is a powder form that is meant to be combined with water and other skincare products to create a customizable mask. For only $19, the product is great value and will last you a long time. In full transparency, the powder can be a bit messy and when mixed with just water it has a very strong "grass smell." The mask left my skin feeling incredibly soft and noticeably brighter. I mixed the product with the rose toner which helped mask the smell. The mask also noticeably reduced the inflammation and appearance of breakouts.
What It Does: Reduces visible signs of inflammation and brighten the look of dark spots with this organic mask stick.
How to Use It: Apply turmeric stick to cleansed skin and leave on for 20 minutes (or longer) or layer it, as detailed below.
Turmeric Stick Spot Treatment Review: I applied the stick to a breakout and layered the chlorophyll mask on top as directed for 20 minutes, then removed it with the rosewater toner. It helped noticeably reduce the inflammation and redness. When used alone, I did not notice a huge difference.
What It Does: Reduces the appearance of blemishes, dark spots, and post-acne scarring. It also helps unclog pores for a smoother, more even complexion.
How to Use It: After cleansing, roll the tonic onto blemishes and dark spots. Allow it to dry before applying any serums or moisturizers. It can also be used as a spot treatment underneath makeup.
Turmeric Tonic Review: This works wonders on breakouts as it helps pimples come to a whitehead. If you're dealing with any type of acne, this really helps speed up the duration of a pimple as well as aid in the recovery process.
What It Does: The product can be used anywhere you want to add extra radiance and dewiness.
How to Use It:  Apply to cheekbones, brow bones eyelids, collarbones, tops of shoulders etc.
Mai-Light Rosé Highlighter Review: Great multi-use makeup product for the "no makeup makeup" look. The product is shimmery, but subtle. The stick application is easy to use and the formula is easily blendable. I'll definitely be incorporating this into my summer makeup routine.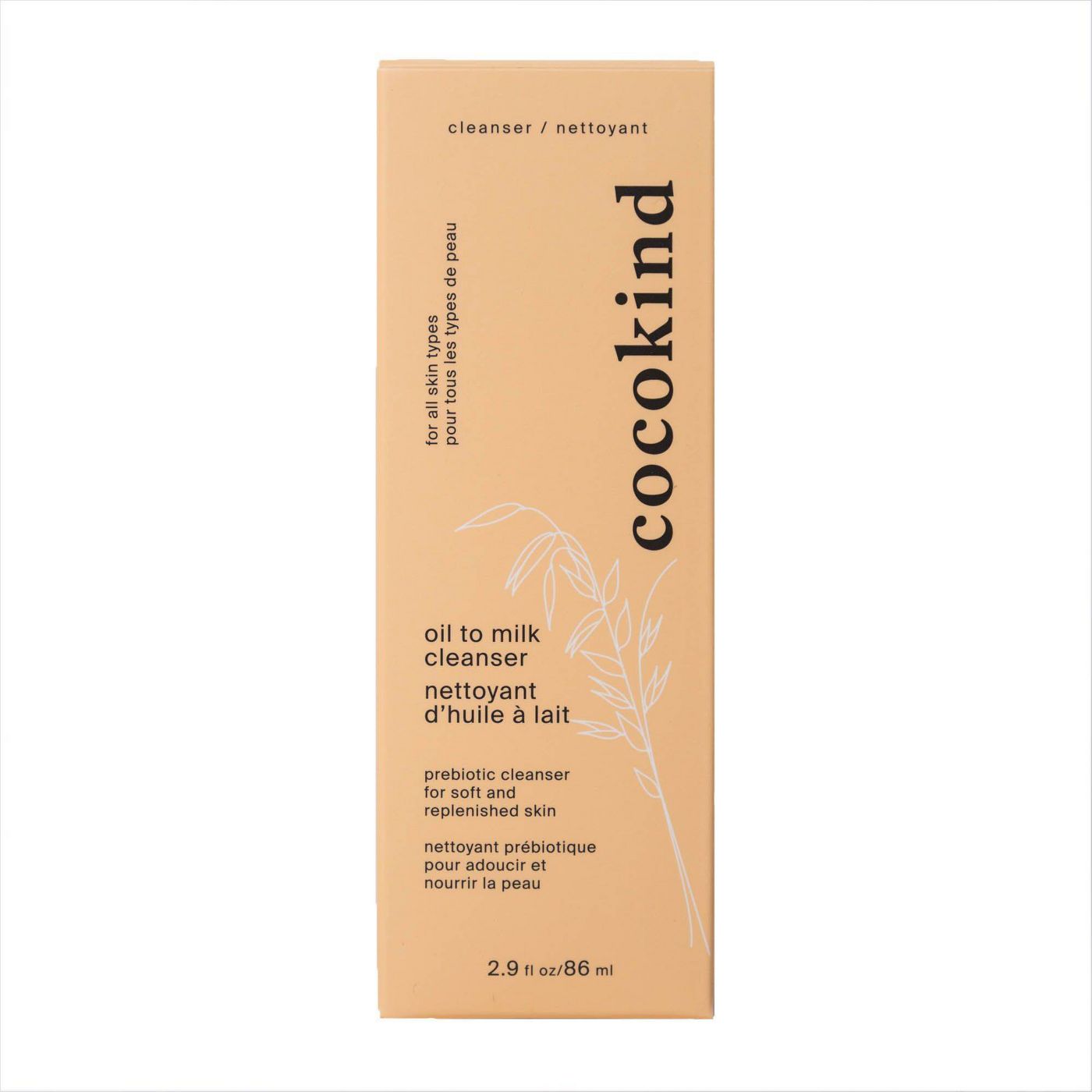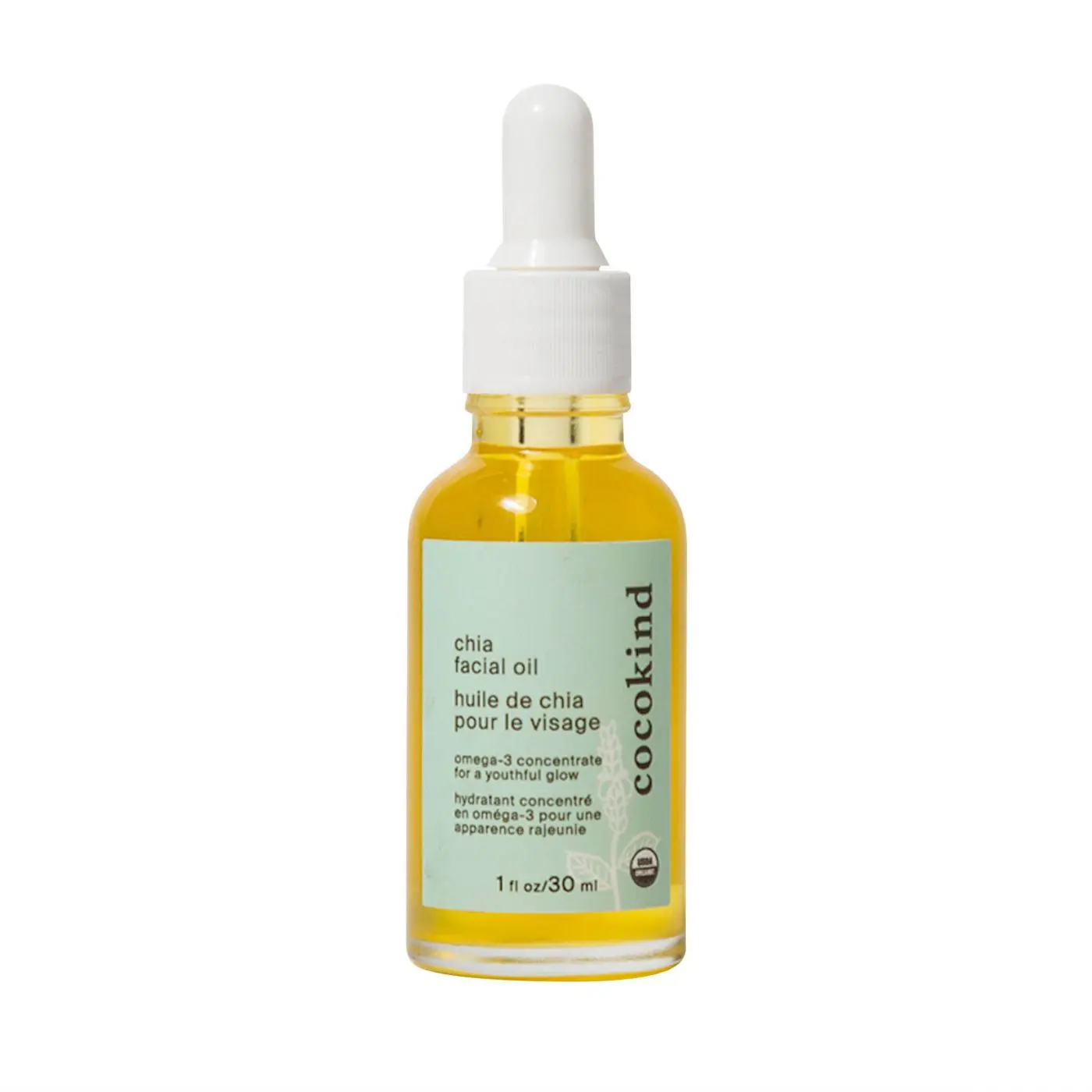 ---
FAQ About Cocokind:
Is Cocokind safe to use while pregnant?
While it is always best to check with your doctor for specific concerns, all Cocokind products are safe to use during pregnancy as they only use clean and gentle ingredients.
Some of the products use essential oils, but the brand states that they comprise less than 1% of the overall product formula.
If you want to avoid essential oils all together, they have a baby line (safe for pregnant women and babies) which is free from all essential oils.
Is it good for acne-prone skin?
Cocokind was created out of a need for a clean and natural acne solution. Cocokind has a variety of products for all different skin types.
The Raspberry Vinegar Toner, Turmeric Spot Treatment and Chlorophyll Mask are especially great for acne-prone skin.
Are Cocokind products vegan and cruelty-free?
All Cocokind products are 100% cruelty-free. The majority of products are vegan with the exception of beeswax-inclusive products. You can find specific information about beeswax formulated products on their website.
Does the brand use any synthetic fragrances?
Cocokind products are free from any artificial fragrances. Some of the products include organic essential oils which adds a subtle scent to the products.
Is Cocokind organic?
All Cocokind products that include "organic" in the name are USDA certified organic. All ingredients used in Cocokind products have been extensively researched and meet strict efficiency, safety and sustainability standards.

Pin this post for later: