Growing up with naturally fine hair, frizz was something that had never really been a concern for me. If anything, my hair was flat, limp, and lacking in volume. And then… I went blonde.
About a decade ago I started color-treating my hair with highlights, which transformed my naturally warm brown mane to a beachy, beige-y blonde. And while I have ZERO regrets (I absolutely LOVE being blonde) I did notice a new issue begin to emerge that I had never previously dealt with: FRIZZ.
Couple that with the fact that I now spend half of the year living in Miami, and you've got yourself a recipe for frizzy disaster.
Over the years, I've tried dozens upon dozens of frizz-fighting products, but because my hair is very fine, I find that most of the creams, oils, and shampoos/masks/conditioners weigh my hair down and make it flat.
I also have hair extensions, which tend to have a mind of their own and can be very sensitive to humidity. Needless to say, finding products that work for all of my issues is no easy feat.
Which is why I found my experience with the Color Wow One-Minute Transformation Styling Cream so surprising. More on that below…
Color Wow One-Minute Transformation Styling Cream Review
Having been a long-time fan of the Color Wow line, I was incredibly intrigued by the concept of this product when I first heard about it.
For starters, I'm lazy—so anything that claims to help me style my hair in under 60 seconds is a win in my book. I also liked the idea that it remoisturizes hair and helps with frizz.
However, I'll admit that when I first heard the words "styling cream," my immediate thought was that it might be too greasy or heavy for my particularly fine hair type.
But since I like to think of myself as a beauty product guinea pig, I felt like it was my duty to put this product to the test.
What Does It Do?
Color Wow One-Minute Transformation Styling Cream is specifically designed for second-day hair, poofy post-workout hair, color-treated hair, and over-processed hair. It's a styling cream that's applied to dry hair and helps to smooth, tame, and de-frizz.
Your hair's natural moisture balance gets depleted due to things like heat styling and using hair-color chemicals, so the styling cream's combination of avocado oil and Omega 3's help to replenish that depleted moisture.
It also helps get rid of static, bed head, and dents from clips or ponytails.
And, arguably best of all, it's designed to recondition dehydrated hair.
How to Use It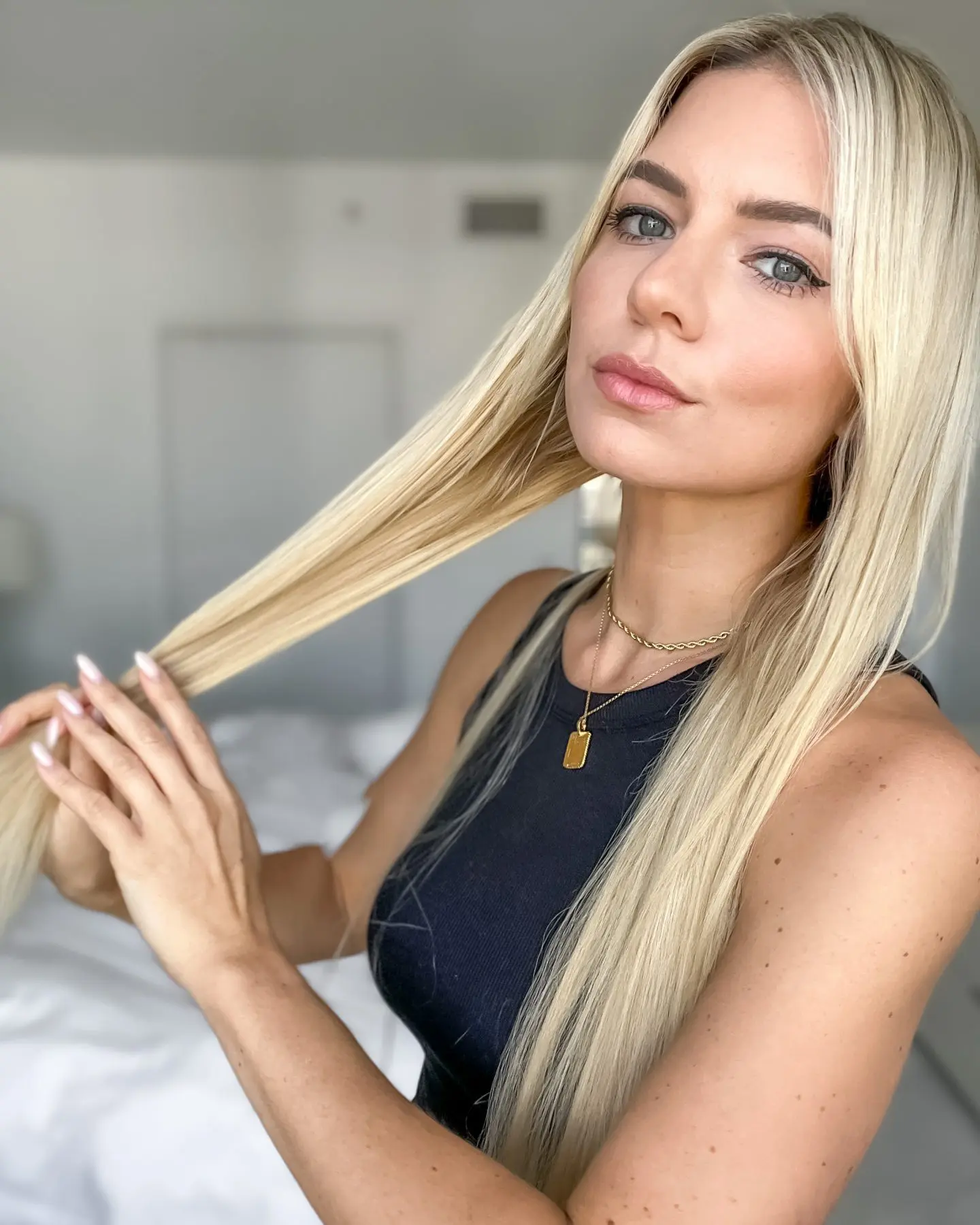 In order to get the most accurate experience testing out the product, I used it exactly as the brand recommends:
Use on dry hair
Apply a small amount to frizzy, unruly areas
Smooth with a flat brush
I also used it on day-two hair (I had washed & blow-dried my hair the day before) and decided to test it during a time when my hair tends to be the craziest—after taking a 30 minute spin class.
My Thoughts
As I mentioned, before using the styling cream I was a bit concerned that it would weigh my hair down or make it feel & look greasy.
I started with a dime-sized amount and began by working it through my ends (which, as you can see from the "before" photo earlier in this post, needed the most help.) I then went back in with another dime-sized amount once I realized that it didn't have a greasy texture at all.
I repeated that several more times.
(Now, having tested it in small conservative amounts, I realize I can be a bit more generous with the product since it doesn't make my hair feel or look greasy.)
I then took a flat paddle brush to help distribute the cream throughout my strands, and just as promised, my hair went from crazy frizzy to silky and sleek in exactly 60 seconds.
I've honestly never used a product quite like this before. My hair still felt super soft and had movement, but the dry-looking frizzy ends were basically gone.
Since trying the styling cream for the first time—and falling in love with it—it has become a regular part of my haircare routine. I do find that it works best on second-day hair (as opposed to freshly washed frizzy hair.)
The brand also suggests wrapping sections of hair around a round brush + blasting with blowdryer heat for 15 seconds for extra polish.
Other Color Wow Products I Recommend
I've tried a number of Color Wow products in the past, and these are my favorites: