It seems like fall is everyone's favorite time of the year. The cool and crisp weather. The cozy sweaters and cute booties. The pretty home decor and seasonal candles. The festive coffee drinks and hearty recipes. The season brings a new energy and coziness back into our lives after a long and hot summer.
Truthfully, the pumpkin spice cake Nespresso pods might be my favorite thing about the fall, but I do get that there's a lot to love about the start of a new season. I also think that it's the perfect time to travel to a lot of destinations right here in the U.S.
If you want to kick the season off on a high note, I'd recommend planning a festive fall girls trip. Round up your besties, pack your most stylish fall outfits, and head to one of these charming spots. A seasonal getaway is always a good idea, but these fall girls trips will offer you and your gals a good mix of adventure, leisure, and pampering.
Middleburg, Virginia
The Vibe: The perfect mix of luxury, leisure, and small-town charm. Middleburg is one of the most underrated destinations, especially for a girls trip. From affordable spa treatments and gorgeous scenery to wine tastings and chic resorts, this destination in Northern Virginia would be a hit for a fall girls trip. Plus, the foliage will start to change in early October, making it all the more dreamy. A few years ago, I went to Middleburg over a long weekend with my mom and we both agreed it would be incredible to come back during this time of the year.
Don't Leave Without: Visiting the local wineries. You might think of Napa or Sonoma Valley as the top spots to go for wine tasting, but Middleburg is a great option for my east coast gals. Check out the Tower Tasting Room at Stone Tower Winery—it was one of my favorite spots and it has amazing views of the mountains. Also, be sure to hit up happy hour at King Street Oyster Bar. Locals love watching the staff shuck fresh oysters—they also have great outdoor seating for those perfect fall weather days.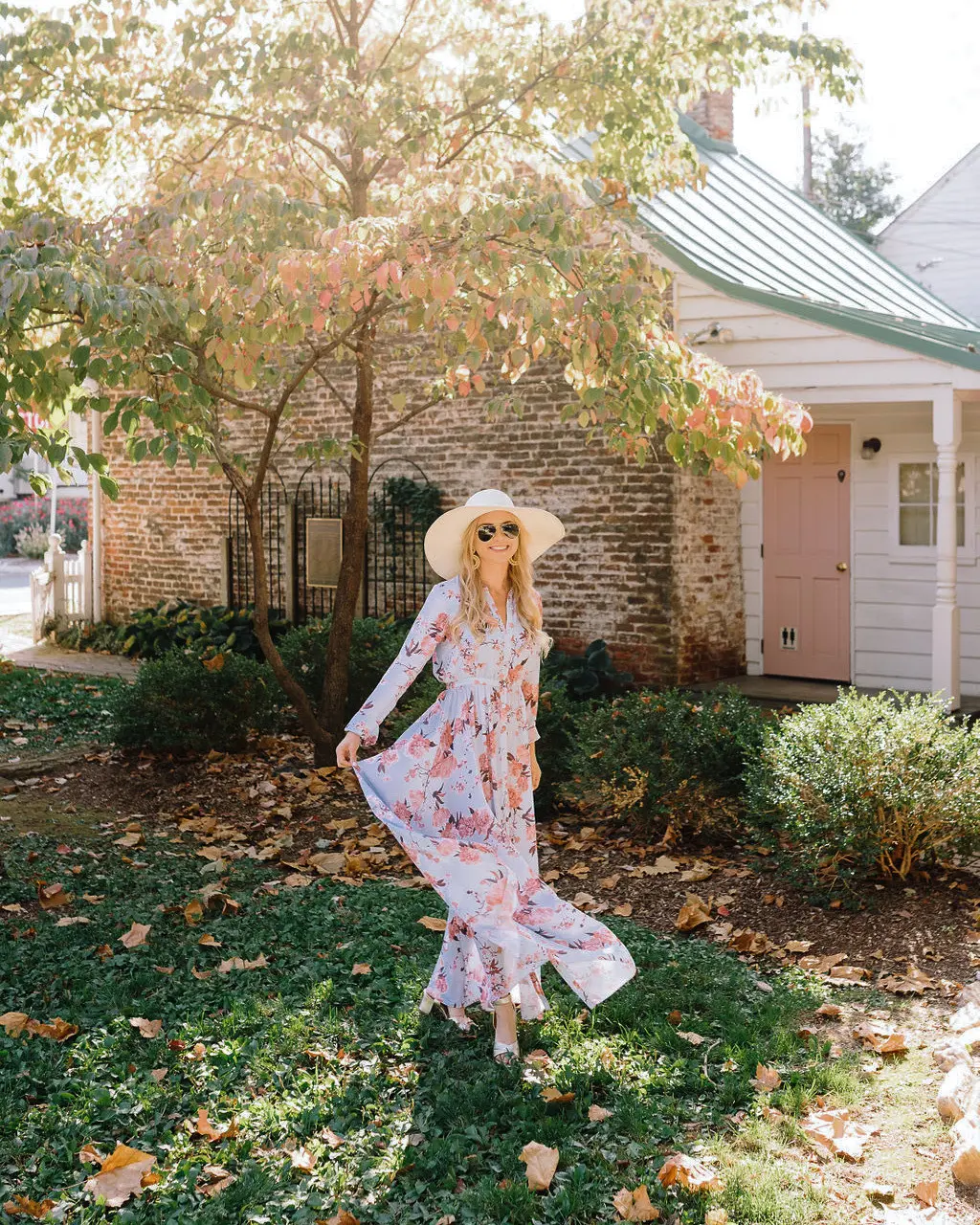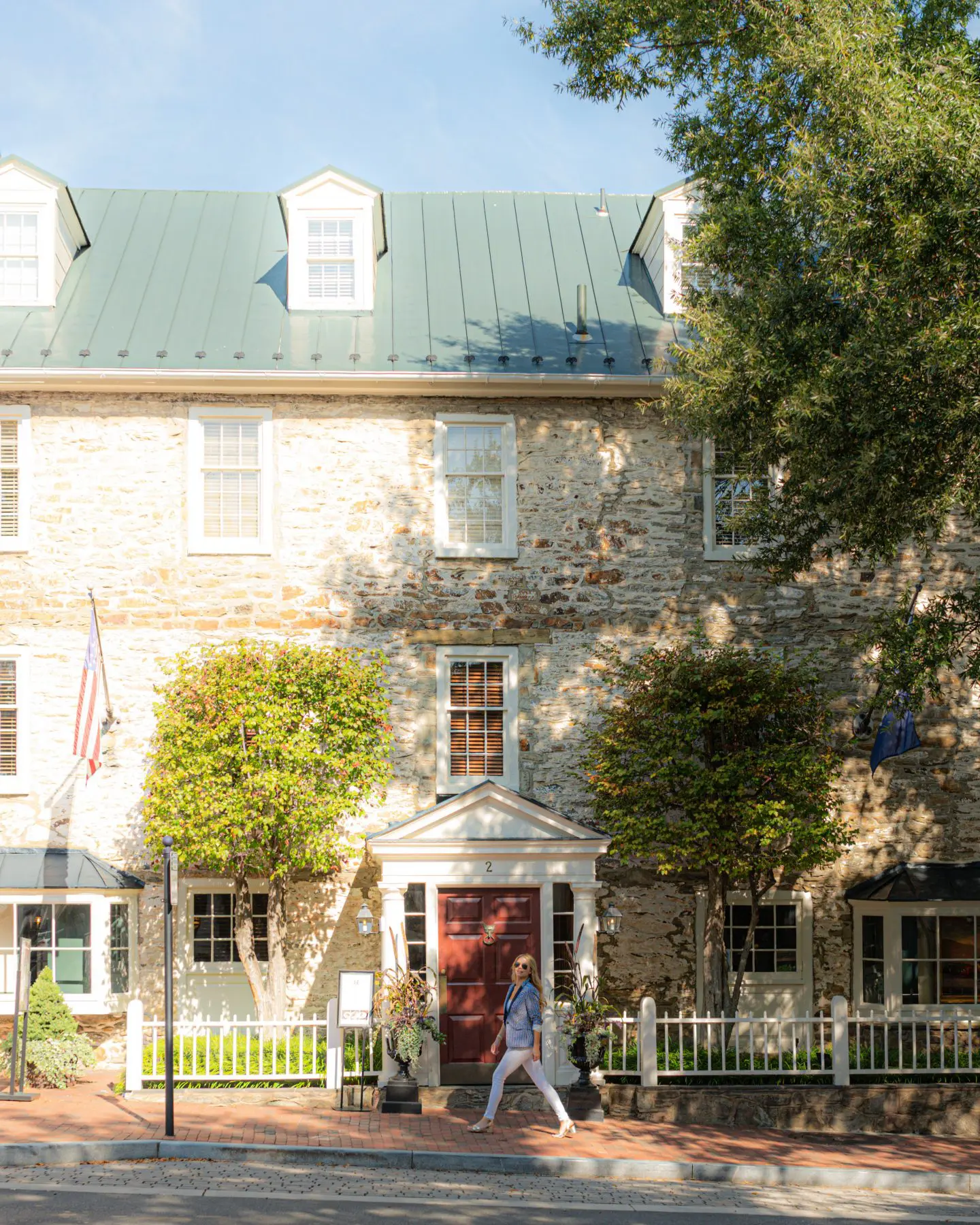 Aspen, Colorado
The Vibe: Red, orange, and yellow foliage will greet you upon arrival to this luxurious mountain town. Aspen is known to be a high-end weekend getaway spot for locals and out-of-town travelers. Although the city is somewhat small, it boasts a variety of trendy restaurants and bars, and it's a great place to sneak in some seasonal shopping. When you aren't out indulging in a delicious meal or partaking in some retail therapy, hike one of many mountain trails to catch a stunning view of the, well, Aspens. The Ute Trail and Maroon Peak Trail are two local favorites.
Don't Leave Without: Getting a hat from Kemo Sabe—they make the chicest stetson hats that you can personalize with a hat band, feather, or branding. It's a shopping experience unlike anything else (and the hats are so on trend this fall). Hotel Jerome is a popular place to stay, but even if you don't book a room there, make sure you stop by for a cocktail at Bad Harriet. Their craft cocktails are to die for and the ambience will make you feel like your unwinding in a glamorous mansion.
Salem, Massachusetts
The Vibe: Hocus Pocus meets my favorite true-crime documentaries. No but really, there isn't any other place that screams fall quite like Salem, Massachusetts. The seaside town has a haunted history that makes it an eerie yet fun spot to visit with a group of gals. Known as the Witch City, Salem is decked out in seasonal decorations during the fall months, like creepy witch hats and pumpkin-lined porches. During your visit, you'll experience a good dose of Halloween fun and proper New England charm.
Don't Leave Without: If you're feeling in the fall/Halloween spirit and you want to have a good scare, the Salem Witch Museum will offer you just that. The museum highlights the events of the Salem Witch Trials of 1692. It gets busy in the autumn months so be sure to get tickets in advance. If museums aren't quite your vibe, I've heard great things about the Bewitched After Dark walking tour, which takes tourists through the city's rich colonial history.
In October, Salem also hosts its Haunted Happenings event, which is the largest celebration of Halloween in the world. Parties, parades, fairs, and attractions meet the everyday history and magic of Salem, making it the ideal time to visit.
Newport, Rhode Island
The Vibe: If you're looking for a getaway that's less frightful than Salem but equally as rich in history, Newport is a good pick. The lighthouses, beautifully designed hotels, and vibrant food scene will win you over. Matt and I have been during the fall and it honestly felt like we were walking through scenes of a Hallmark movie. Every inch of Newport is perfectly manicured and the town gives off of a romantic and picturesque feel.
Don't Leave Without: Taking a sailing tour. Newport Sailing School and Tours offers a narrated excursion for those who want to learn more about the area while taking in the coastal scenery. They also have a sunset sail which whisks you past stunning estates and yachts. Before your trip ends, make sure you take pictures in front of the Castle Hill Lighthouse and do the cliff walk, a 3.5-mile path with amazing views of the ocean and Newport's impressive architecture. As far as dining goes, we liked The Living Room Bar at The Brenton Hotel for drinks, Giusto for dinner (amazing Italian food), and The Lawn at Castle Hill Inn for lunch (the lobster roll and fish tacos are superb).
Napa Valley, California
The Vibe: If your idea of fall fun is sipping wine while wearing a cozy sweater and booties then 1) I'm with you and 2) Napa Valley would make for a fitting getaway. September marks harvest season in Napa Valley and it's also when the region is graced with some of the best weather, prettiest sunsets, and an abundance of activities.
During your stay, tour over 400 vineyards and wineries, hike through the rugged mountain ranges, take a cooking class at The Culinary Institute of America at Greystone, or book a spa treatment at Meadowood (the hotel's property is so serene).
Don't Leave Without: Taking a hot air balloon ride. This is one of the most unique ways to see the area's lush, rolling hills and gorgeous coastline. Most balloon companies in Napa Valley can accommodate up to 20 passengers in one basket, making it the perfect group activity. Balloons Above the Valley is a go-to for many visitors.
Chicago, Illinois
The Vibe: Chicago often gets a bad rap for its weather (it's either too hot and humid or insanely freezing), but locals claim that October in the Windy City is the best time to visit. Although it's a big city, there are plenty of leaf-strewn streets and lush parks that have foliage to flaunt. During your visit, catch a Bears game at Soldier Field, walk along the 18-mile Lakefront Trail, or indulge on a Chicago Pizza Tour.
Don't Leave Without: Taking a boat architecture tour. I haven't been to Chicago since I was a kid but I always hear that people love taking the boat tour. Autumn also seems like the perfect time to be on the Chicago River—just keep an eye on the weather. City natives recommend booking through the Chicago Architecture Foundation Center for the most thorough experience.
New York, New York
The Vibe: City charm combined with festive fall energy. In my opinion, it's always a good time to visit, but fall in New York City is truly unlike anything else. The weather is comfortable, the summer vacationers are gone, and the trees in Central Park start to change color. The city is vibrant and lively and there's a seemingly endless amount of things to do.
Don't Leave Without: Going leaf peeping in Central Park. Whether you bike or walk, a visit to Central Park is a must—especially in October. While there, stop for a drink at Tavern on the Green or set up your own picnic in Sheep's Meadow. Fall is also the perfect time to get dressed up and head to a Broadway show. Grab drinks at The Champagne Bar at The Plaza beforehand for a quintessential NYC experience. Also, be sure to hit up the Union Square farmers market for some fresh apple cider donuts.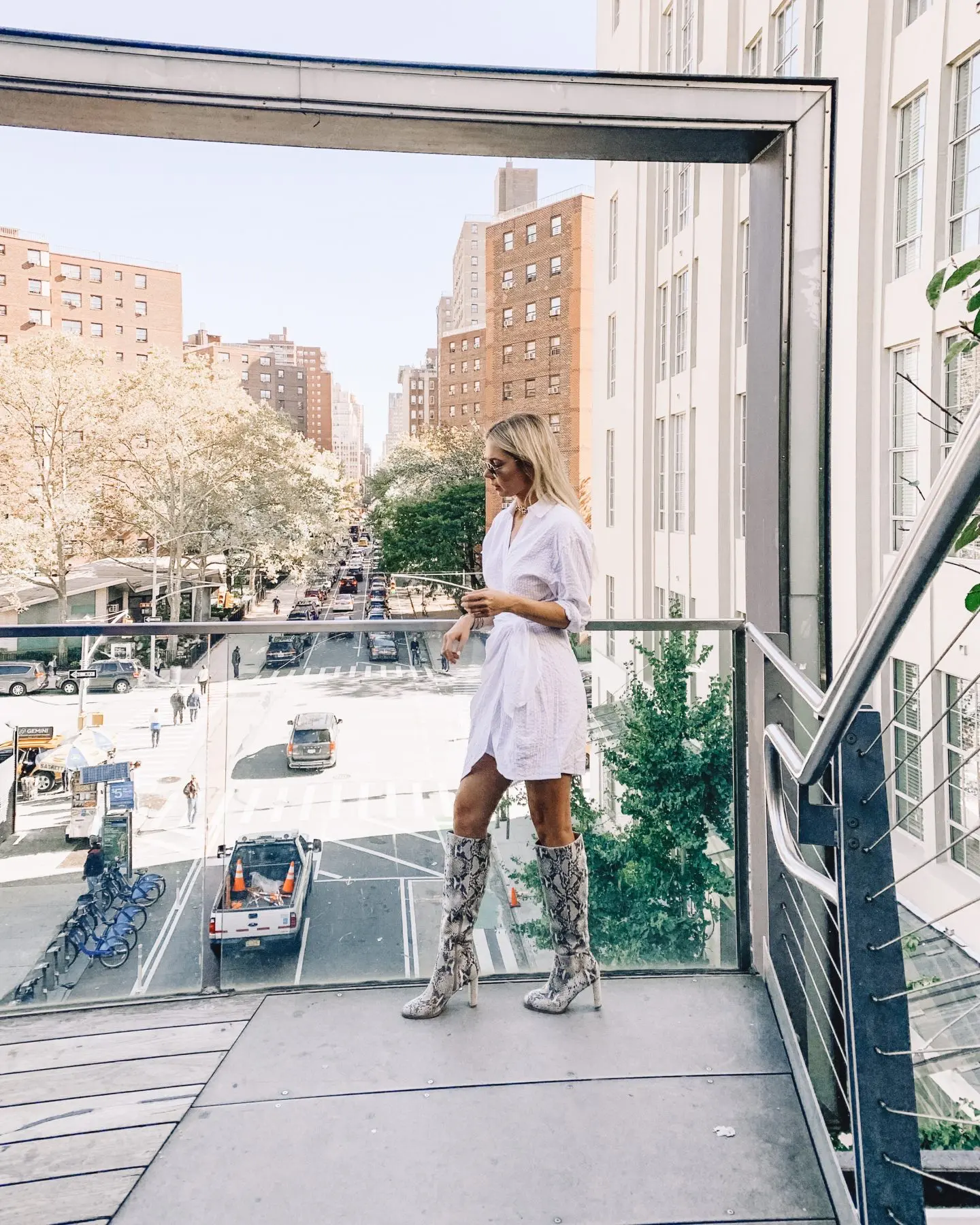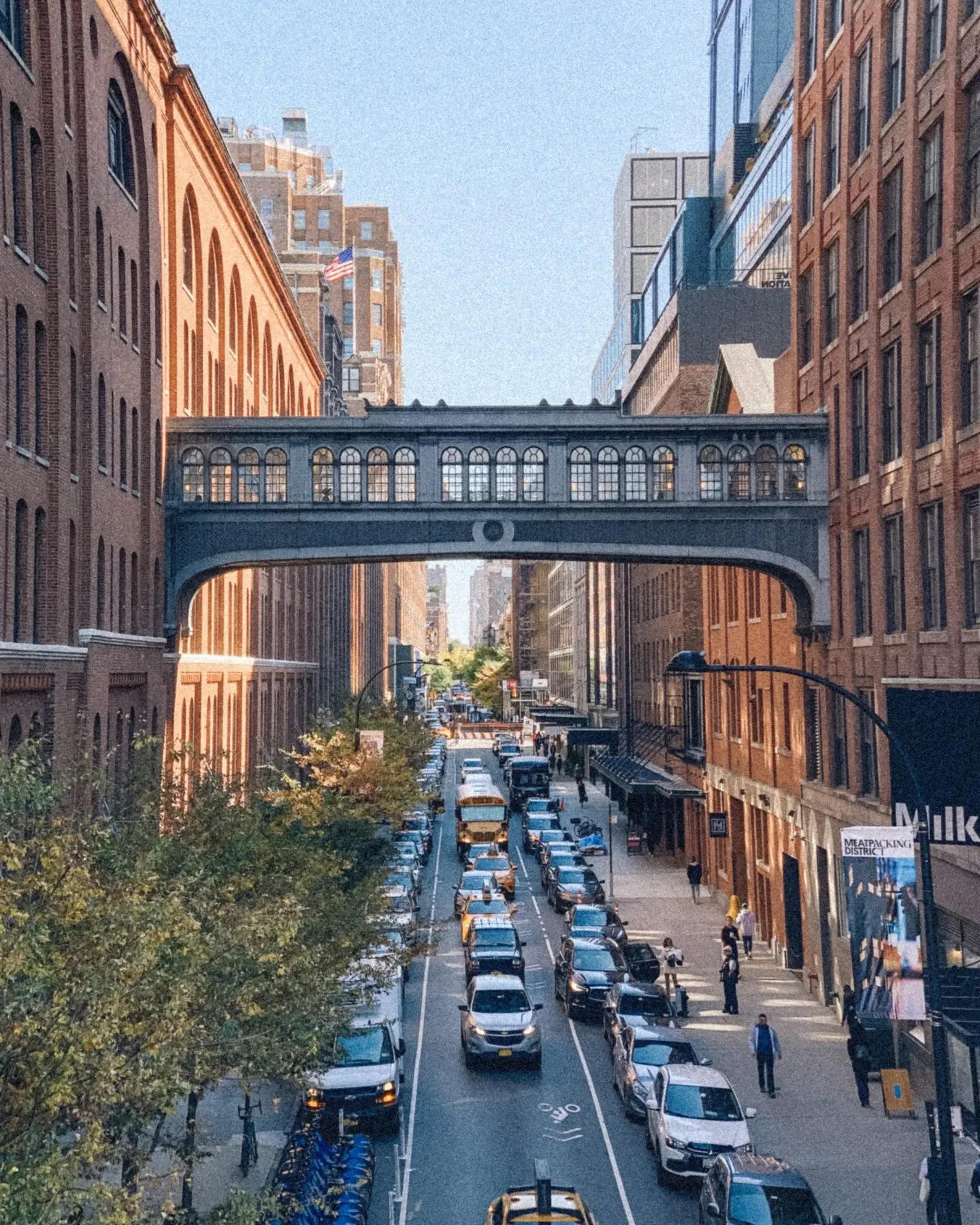 Cape May, New Jersey
The Vibe: A place that's so delightful you'll forget to check your phone. The slow-paced lifestyle in Cape May attracts visitors from all over, and fall is one of the best times to make a trip to the New Jersey shore. Just a few hours drive from Manhattan, it's an easy escape for busy New Yorkers to make on a long weekend.
The town is known for its Victorian era inns and beachfront hotels, but one of its greatest hidden treasures is Beach Plum Farm. The 62-acre working farm has a variety of cottages that guests can book, all which make for a cozy and special place to experience the season by the sea. The farm staff leaves doughnuts and fresh coffee on your porch each morning, and there are fall-inspired dinners held on the property throughout the autumn months. You'll also love all of the fall decor and seasonal touches that are scattered throughout the property—it's such a magical place to plan a getaway. During the day, walk the paths along the beach, take a golf cart through the streets of the Cape May, or go antique shopping downtown.
Don't Leave Without: Grabbing dinner at The Ebbitt Room, a farm-to-table restaurant that's supplied with local produce and meats from Beach Plum. Enjoy live music while sipping a martini and eating fresh scallops, then finish your meal with the flourless chocolate torte. If your sweet tooth still isn't satisfied then be sure to swing by Louisa's for an artisan chocolate bar.
Charlottesville, Virginia
The Vibe: Wineries, breathtaking views, great food, and lots of shopping. Charlottesville is similar to Middleburg in that it has over 60 wineries within a 45 minute radius. Even if you don't want to create a wine-focused itinerary, Charlottesville will have something fun to offer—it's a great spot for active people, foodies, golfers, and those who are simply looking to unwind. I went last October and think it's the perfect time to visit—the weather is just right and there is so much to see and do.
Don't Leave Without: Stopping by the tasting room at Merrie Mill Farm & Vineyard. The ambiance is quirky and fun and the wine is delicious. Pippin Hill Farm & Vineyard was also highly recommended when I was planning my trip to Charlottesville—the vineyard, gardens, and restaurant were all stunning and well worth the visit. You can sign up for a class to learn more about the winemaking process, then end the evening with an intimate, farm-to-garden dinner hosted by the wine educators.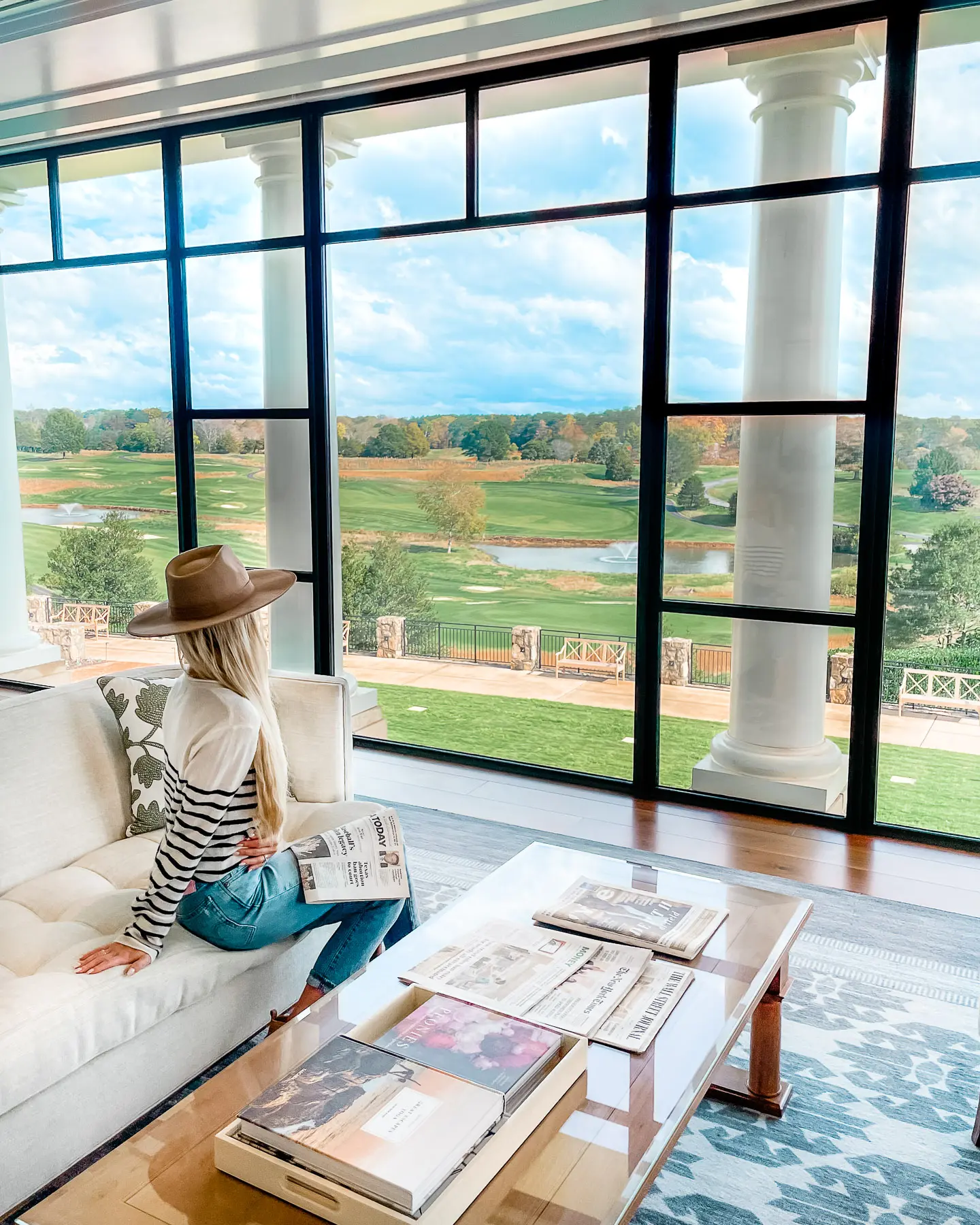 Woodstock, Vermont
The Vibe: A stately, colorful, and posh retreat. Woodstock, Vermont is one of the most charming destinations to visit during the autumn season due to its stunning foliage, quaint vibes, and crisp weather. If you're on Instagram as much as I am, it's likely that you've seen some swoon-worthy photos of the Woodstock Inn on your feed. The stunning hotel is referred to as "Vermont's most beautiful address" and I certainly won't argue with that sentiment (you can check out some photos of the property here).
Don't Leave Without: Taking a hike. Even if you're not typically the outdoorsy type, spending some time on a trail in Vermont is a must. The trees are just insanely beautiful during this time of the year, and hiking through them is something you'll always remember. After a hike, kick back in some Adirondack chairs while you drink a hot toddy or cozy up next to the fireplace in the lobby of the Woodstock Inn.
Where is your favorite place to travel in the fall? Let me know in the comment section below!