Those of you who know me are well aware of my product obsession. Fortunately, because of my job as a magazine editor, I've spent years testing out the best beauty products on the market.
Below is a compilation of my can't-live-without items—not the hottest, newest, or most innovative—but the tried-and-true things I've sworn by forever.
I consider these hero beauty products to be the holy grail…and I'm confident you will too.
I'm constantly updating this list with new must-haves, so be sure to check back for more.
---
Someone recently asked me what product I would bring with me if I were trapped on a desert island. It would be these peel pads. They have absolutely changed my skin. Use 'em twice a week, and you'll say the same. Thank me later.
They are sold at a few different retailers but I usually recommend buying them at Dermstore, because they'll give you 15% off if you join their email list.
Also, the pads are available in three different types: Ultra Gentle, Universal (regular), and Extra Strength.
I started with the "regular" strength, and once I knew my skin could tolerate it, I moved on to the Extra Strength. I would say if you've never tried them before, it's a good idea to go with the regular first. I'd only recommend the Ultra Gentle if you have extremely sensitive skin.
And a little insider tip that I learned about from a reader: if you want to get the most bang for your buck with these, you can cut them in half so they'll last you twice as long. Just be sure to store the piece you're not using in a tightly-sealed Ziploc bag so that it doesn't dry out.
---
There's a reason why this blowdryer has amassed a cult-like following and nearly 33,000 five star reviews on Amazon: not only is it cheap AF, but it also gives you that sleek, salon-quality blowout—even if you're completely incapable of blowing out your own hair. The brush attachment is literally idiot-proof and perfect for taming frizzy hair.
If you have medium to thick hair, I recommend rough drying it with a regular blowdryer first, and then using this as a last step – almost like a round brush. Also: make sure you use a heat protectant because the dryer can get hot. My favorite is Bumble & Bumble Hairdresser's Invisible Oil Primer.
---
After reading about how bad makeup wipes are for your skin (chemicals!) I switched indefinitely to removing mine with micellar water. Bioderma is a french brand that is considered to be the BEST and only recently became available in the US.
How to use micellar water: soak a cotton pad with the product, then gently hold it over each lid for a few seconds to loosen mascara. Then, flip the cotton pad over (I like to use the opposite side for the rest of my face) and swipe over your cheeks, chin, and lips.
---
Another great makeup remover solution for when you decide to finally ditch the wipes. I can't tell you how many readers and followers are now hooked on it since I started posting about how much I love it.
The pro-collagen balm is like a rich, emollient butter that you slather onto your skin to remove dirt, oil, makeup—and even waterproof mascara. It comes in a big tub and a little bit goes a LONG way. The tub seriously lasts me like 10 months.
My Elemis Cleansing Balm review goes into more detail about the different ways you can use it. It's truly magic.
---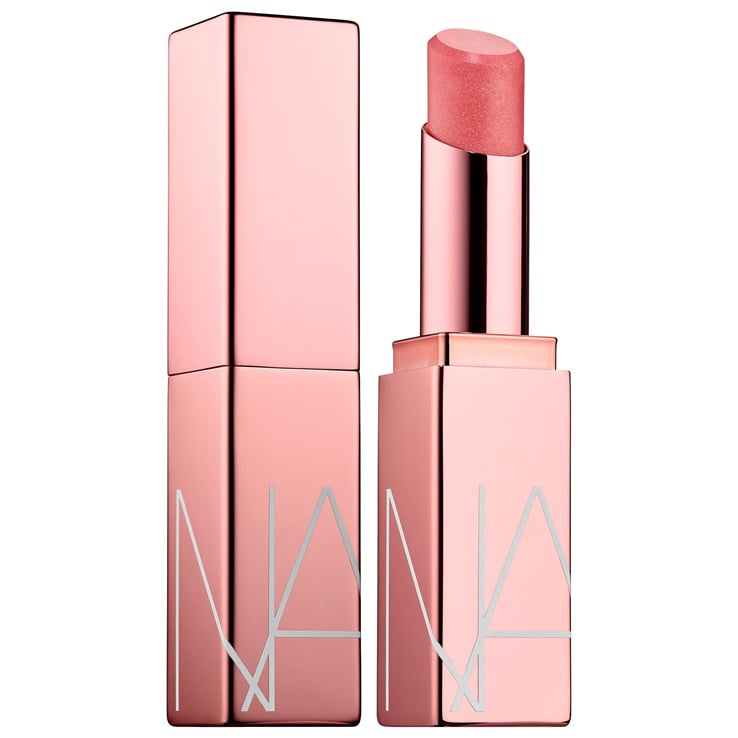 NARS' famed Orgasm blush now comes in lip balm form. Do you die? Perfect for summer.
---
Beauty editors, beauty bloggers, and pretty much anyone tangentially involved in the beauty industry are obsessed with Drunk Elephant's Glycolic serum. It's one of my favorite anti-aging products and has a tingling-so-you-know-it-works sensation after using it. Check out the full-list of my favorite anti-aging serums here.
---
If you are flat iron or wand-challenged, the Beachwaver is the answer to all of your prayers. Press a button and it makes the perfect curl for you. It's been used backstage at Victoria's Secret shows since it first came out years ago.
This post has a little tutorial for how I use the Beachwaver if you're curious.
---
I've been plagued with chapped lips for years that no amount of Aquaphor could remedy. Then I was introduced to this baby, and it changed my mouth forever. (Read my full review of the Algenist Genius Collagen here.) It's a collagen-packed serum for your lips that I now can't live without.
---
It takes a lot for a new product to "woo" me, but this stuff did. It's bronzing magic. One pump mixed with your moisturizer in the morning gives you the freshest dewey glow.
---
I had my brows microbladed a few months ago, but I still swear by this product to fill in sparse areas and keep my overall shape in tact. It's a cult favorite for a reason.
---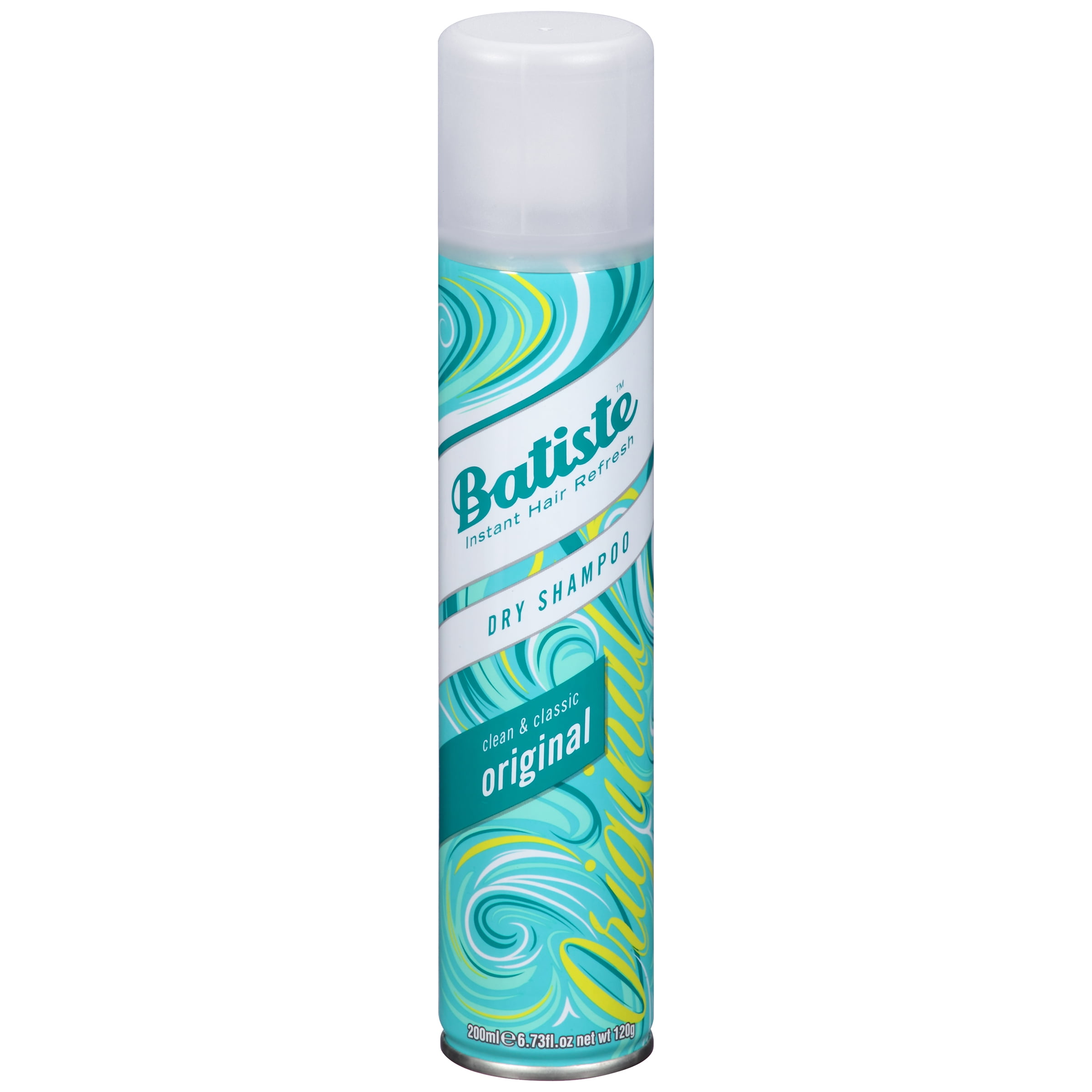 I have tried DOZENS of dry shampoos—many triple the price of this one—and I have yet to find anything that compares to Batiste. I have fine hair and can go 3 extra days without washing it when I pile this stuff on.
If you're a blonde, the "Brilliant Blonde" version is amazing because it also helps cover your roots. (There's a brunette version as well!)
Pro tip: You can buy the travel-sized versions on Amazon—a pack of 6 is only $9!
They also recently came out with a waterless cleansing foam that I'm also a big fan of. I like to go back and forth between the two.
The cleansing foam is nice because it's super hydrating, so if you feel like dry shampoo is making your hair feel brittle or straw-like, I'd definitely recommend trying this out.
---

I bought a few of these best-selling $5 glosses many years ago, and I've been wearing them almost every day since. I've recommended them to all of my friends, and now they're all obsessed too.
The colors are PERFECT, the texture is sooo silky smooth (like butter!) and they're not sticky AT ALL.
Plus, the fact that they're only five bucks means you can buy 4 of them for the same price as one lip gloss from a fancier brand.
The best shades are:
– Creme Brulee
– Madeline
– Tiramisu
---
BB's Invisible Oil Primer is a miracle product as far as I'm concerned, and I use it every day that I wash my hair.
It gives your hair a shiny coating without weighing it down, protects from heat & UV rays, and can even be used on second-day hair to refresh/rehydrate your style.
---
This is the holy grail of hairbrushes and its the only thing I use to brush my hair when it's wet.
Every hairstylist I know uses it on themselves and on clients. The brush was specifically designed to be gentle and flexible on wet hair (which is most vulnerable to damage).
You can get one for under $10 here.
---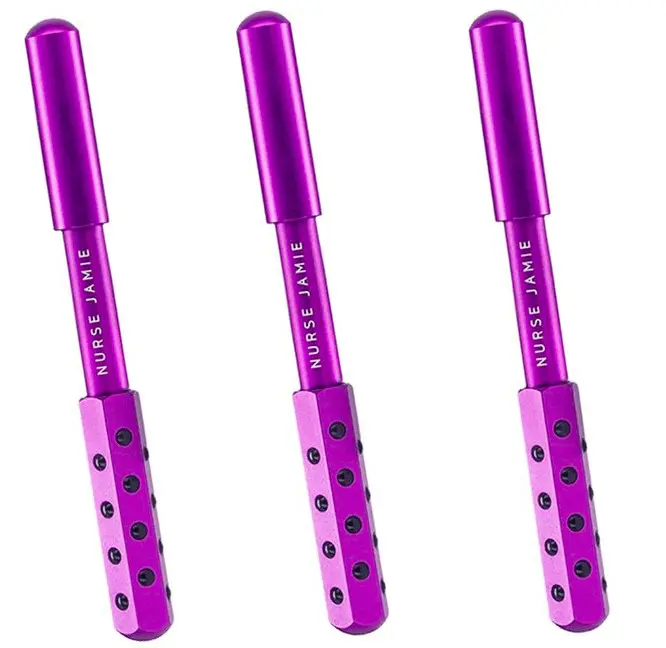 I got hooked on facial rolling after I noticed every celebrity with amazing skin doing it. This roller is the best—but only buy it if you actually plan on sticking to the routine regularly.