Exactly two years ago (this month), I walked out of a sprawling 57th street office building and said goodbye to the corporate world. I was scared shitless.
I had no idea whether or not I'd be able to make enough money on my own to survive in NYC. I had no idea if brands would want to work with me.
I had no idea if my followers, who always knew me as a fancy magazine editor, would judge me for leaving a job that "a million girls would kill for" to become just another influencer.
But despite all of my fears and insecurities, I knew deep down that I was ready for the next thing. I was ready to throw myself into my blog, create incredible content for brands I'd always loved, and spend more time connecting with the awesome community I had fostered over the years.
What I didn't expect was that two years after I walked out of that office building, I would be launching my first product. Like…what? Me…launching a company?
I didn't know the first thing about how to start a business, and I certainly didn't know shit about how to create a product.
Over the years, I'd watch in awe as people I admired started really cool, really disruptive brands. I would always think, "How nice for them! I could never do something like that."

And yet… here we are. The day before the presale of my first product: Hotel Lobby Candle.
---
I had the idea for Hotel Lobby Candle in the middle of the night about a year ago. I literally have a note saved in my phone—timestamped 3:26am.
I'd always loved the way fancy hotels smelled—and how the moment you step foot into a gorgeous hotel lobby, you're engulfed in their signature scent.
I even posted about it on my Instagram back in 2018—I remember reading through all the comments and being surprised at how many other people loved hotel scents too.
I felt like there was a great branding opportunity to be had around the idea of a home fragrance line inspired by luxury hotels; a way of bringing the five-star experience into your home.
And, as someone who also considers herself to be a bougie-candle-connoisseur, I knew I could kill it in the fragrance department.
The next day, I couldn't stop thinking about it. I kept fantasizing about what the branding would look like, how I would expand it beyond just a single candle scent, what it would smell like, and how beautifully Instagram-able the vessels would be.
So…I figured: you know what? Fuck it. If I don't do it, someone else will.
Together, Matt and I spent a lot of time researching, talking to manufacturers, and (sort of) figuring out how it would work. This was in January 2020.
Our thought was that we would spend a year planning, and launch the brand sometime in 2021.

Then COVID happened. After about a month stuck inside, I woke up one morning and told Matt we had to make it happen. NOW.
It was obvious that the stay-at-home orders wouldn't be changing any time soon. People missed traveling. Everyone was spending so much time inside.
We were all…desperate. for. an. escape.

The timing felt too good to pass up: through Hotel Lobby Candle, I could help make people's homes feel like an escape from the (currently very scary) norm.
So we got to work.
---
I would be lying if I said it has been easy. We hit what felt like 1 million road blocks along the way. We ran into supply chain issues, manufacturing issues, and issues with samples not being up to my standards. Cost issues, packaging issues, vendor issues, logistics issues… if there was an issue to be had…we encountered it.
Looking back now, it's actually comical how simple I thought it was going to be.
I remember thinking: "How hard could it be to launch a few damn candles?" HAHAHA. If only I knew then what I know now! Spoiler alert: it's hard.
The process is so much more complex and complicated than you would think! Especially when you're doing everything on your own (and especially when you're a psycho perfectionist like I am.)
There were multiple points where I was ready to throw in the towel and cut my losses. I'd invested SO MUCH TIME, and energy, and money, and late nights into conceptualizing the brand, and I felt like it was just one obstacle after another.
If it wasn't going to be exactly what I had envisioned, I didn't want to do it at all.
On a particularly rough day when it became clear that, after 7 straight months of working on it, my launch plan was likely coming to a screeching halt—I collapsed on the floor in tears.
I laid there for two hours while Matt tried to comfort me. I was so defeated. And so, so tired.
In hindsight, writing about it now, it seems trivial. Crying…over candles? Please. Could you be any more dramatic?
But in the moment, it was devastating. When you invest SO much of yourself into something and believe in it so whole-heartedly, the idea that it might not see the light of day is gut-wrenching.
With Matt's help (bless him) I eventually picked myself up and got back to work, doing everything in my power to make the launch happen on time.
I sat down and figured out ways to troubleshoot all of the issues we were having. I also made the very difficult decision to switch manufacturers, at a time when doing so seemed like a monumentally risky idea.
In retrospect, it ended up being the decision that saved my launch. I found an incredible woman-owned business who believed in the brand as much as I did, and was willing to do whatever was needed to make it happen in time.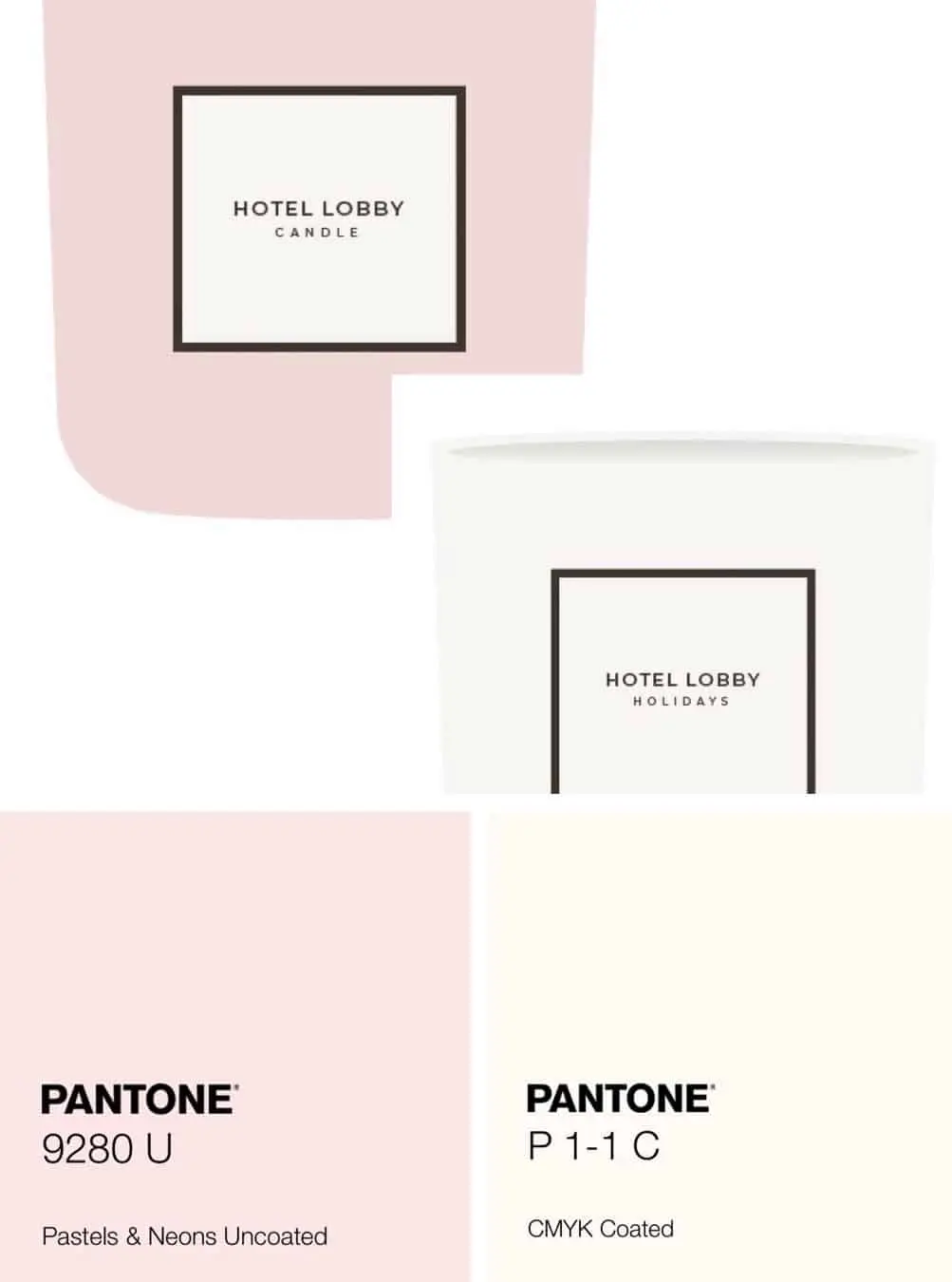 ---
One night in the thick of quarantine, bored of our usual evening routine, I told Matt that I wanted to plan a fancy happy hour just like the ones we'd have at a hotel…except in our living room…for just the two of us.
I was bored of doing the same old shit.
So I went out to the market and bought an alarming amount of fresh cheese, a delicious baguette, some other random accoutrement, and a ton of rosé.
I made a beautiful cheese platter, took out our nice wine glasses (like, the nice ones), dimmed the lights, put on some upbeat jazz (bossa nova), and lit a few candles.
Suddenly, the same place we'd been stuck inside for months felt like a really cool, really sexy hotel wine bar.
It was then I realized that sometimes the little things—like, I don't know, a really awesome candle—have the ability to transform your entire vibe. And make you feel, if only for a moment, like you're somewhere else.
I knew that if I could share that feeling with other people, all of the ups and downs I'd experienced throughout the process of this launch would be worth it.
---
I have (quite literally) poured my heart and soul into making Hotel Lobby Candle the chic home accessory you never knew you needed.
I've obsessed about every single detail—from the satin ribbon tied outside of the box, to the "hotel room key" you'll receive inside of your package when it arrives at your doorstep.
And the scents! Hundreds of samples later, I settled on the two launch scents that best represent some of my favorite hotels around the world.
Every ounce of these candles has been a labor of love.
I hope they can bring you the same sense of escapism that they bring me.
Oh, and one more thing: don't ever doubt yourself. You're capable of so much more than you probably give yourself credit for.
Signed,
The girl who thought she could never "do something like that"