Even when it's not summer, the power of a good tan is unparalleled. If you live in a cold place, work an office job, or rarely have time to get outside, you likely know all too well that it can be hard to get a tan. Plus, if you're as SPF-obsessed as I am, then you're probably found tucked under an umbrella when you're on a beach vacation anyway.
Add in the obstacle of choosing the right self-tanner amidst numerous options and that flawless, glowy tan you're hoping for can suddenly feel very out of reach. Not to mention the fact that you still have to know how to apply self-tanner so you don't end up looking like a blotchy mess.
Since I'm always testing out the newest skincare and beauty products, I've done my due diligence on scoping out the best self-tanners. I've made every mistake under the sun (no pun intended) when it comes to self-tanning and I'm proud to say I've finally perfected my routine.
Whether you're a beginner to self-tanning or have had your fair share of sunkissed DIYs, consider this your guide to going from casper to a bronzed goddess in no time. There's just something about having a tan that makes you feel like a million bucks. Trust me, these self-tanning tips for beginners are fool-proof–you'll thank me later.

The Best Self-Tanners for Beginners
I'm often asked what self-tanner I use and if you're a beginner, I always recommend St. Tropez Gradual Tan Classic Lotion or the Tan-Luxe Gradual Illuminating Tanning Lotion. It's the absolute best self-tanner for beginners. If you know how to apply body moisturizer and you know how to wash your hands, you'll do just fine with it—no need to be intimidated.
I apply both like I would any other body lotion after the shower. The St Tropez lotion also comes in a light/medium shade and a medium/dark shade (I prefer the medium/dark). The Tan-Luxe version is only one shade.
When I use these self-tanning moisturizers two to three days in a row, I get a really nice, natural looking color. This self-tanner is super buildable, which I love. The more frequently you use it, the more color you'll get—so you're quite literally in control of the look you want to achieve.
One thing to note is that you won't see as immediate results as you would with the St. Tropez. Classic Bronzing Mousse (more below!) or foams, but this method is fool-proof and subtle—the perfect starting point.
The Best Products for Intermediate Self-Tanners
While the St. Tropez Classic Bronzing Mousse is still very easy to apply, I consider it best for people who are somewhat familiar with self-tanning because the mitt can be intimidating.
What I love about this product is that once you apply it to your body, you're done. You don't need to wash it off, which saves you time and the hassle that some other self-tanners inflict. I love the color that this product gives me—it's tan/bronze but never turns out orange.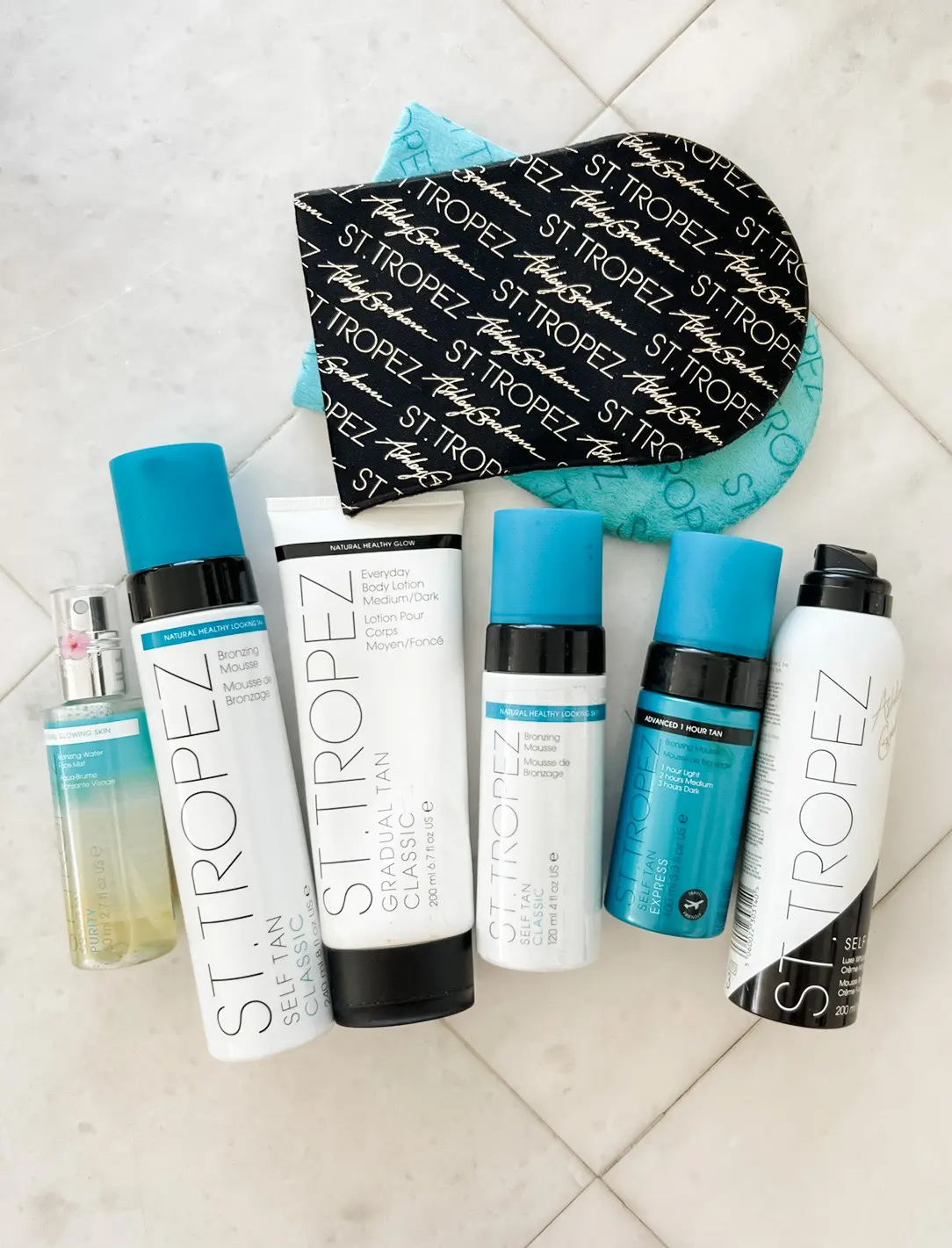 Two other great options are the St. Tropez Luxe Whipped Creme Mousse and the St. Tropez Self Tan Express Bronzing Mousse. Sensing a theme here? This brand is truly the MVP in the self-tanning game.
Both of those products will give you a more "express" turnaround. You'll start to see some color within an hour of applying the Luxe Whipped Creme Mousse and the Self Tan Express Bronzing Mousse. You can leave either of the products on for more than an hour if you're aiming to achieve a darker look.
I will point out that both of these options can be *slightly* problematic if you forget to rinse them off (which, TBH, I've done multiple times). Don't let this stop you from trying either express option though—you're probably not as forgetful as me. And even in the worst case scenario that you do forget to wash it off, you'll still look fine—just very tan.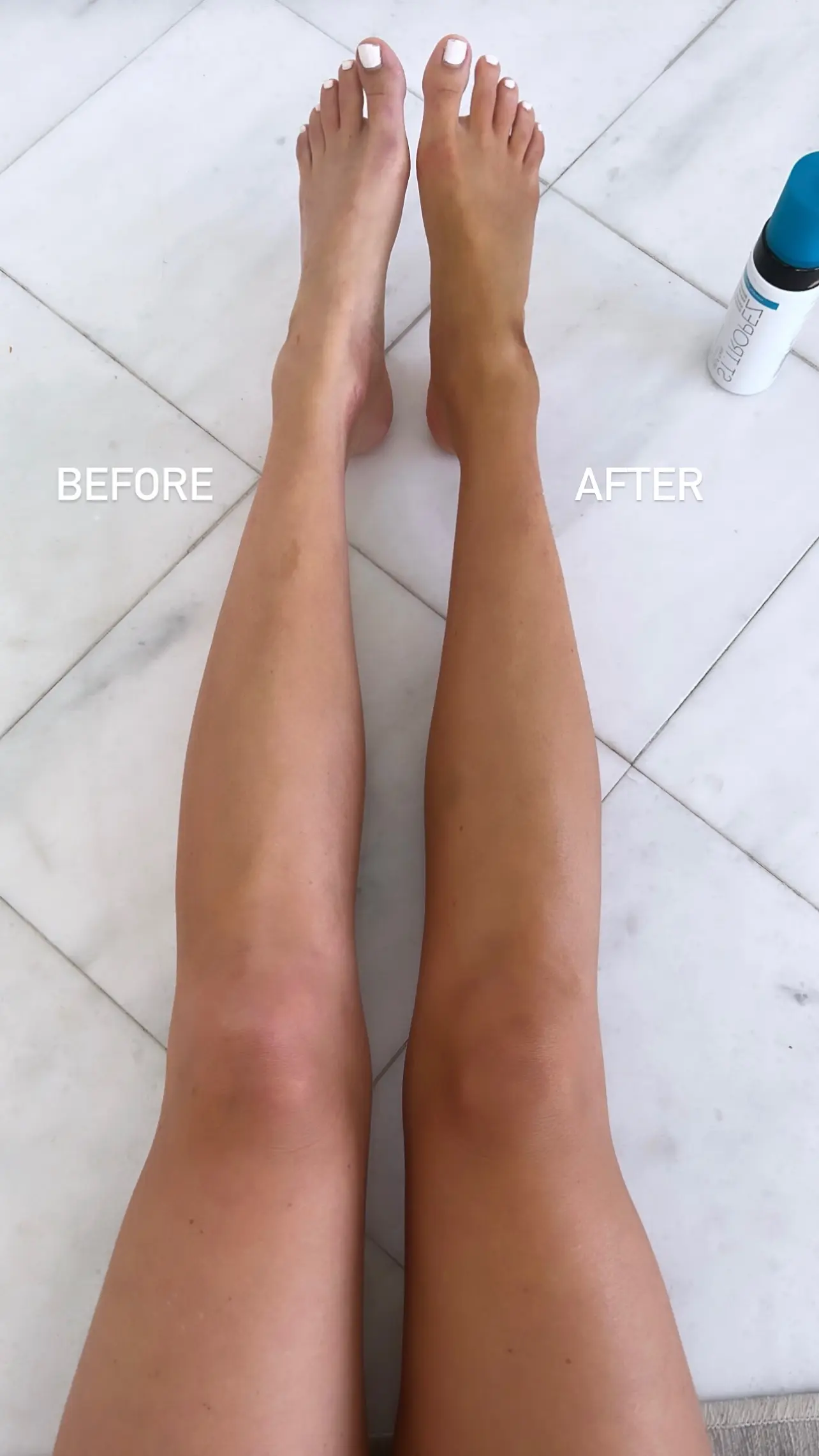 The photo above shows how deep my tan gets about 5 minutes after applying the Whipped Creme Mousse. Within just a few minutes, you can clearly see a noticeable difference. The longer you leave it on, the deeper the color will get.

How to Apply Self-Tanner
I have a highlight named "Self-Tanning" on my Instagram account that has a step by step video on how to apply self-tanner. Here are the basics (using the Classic Bronzing Mousse):
Shower, exfoliate, and shave.
Apply your favorite light moisturizer to your elbows, feet, and palms. This helps prevent any patchiness.
Pump the mousse onto your tanning mitt and start applying it to your body in circular motions. I start with my stomach so it dries first and then repeat on my arms, legs, and chest.
Enjoy your sun-free tan!
To maintain my tan, I like to apply the gradual tan classic lotion as my after-shower moisturizer.
When it comes to applying self-tanner to your hands and wrists, things can get a bit tricky. If I'm using the Gradual Tan Classic Lotion, I'll put a drop on the back of my hands and rub them together. If I'm using the Whipped Creme Mousse, I'll use whatever leftover product there is on my tanning mitt (after I've done my whole body) and buff it onto the tops of my hands.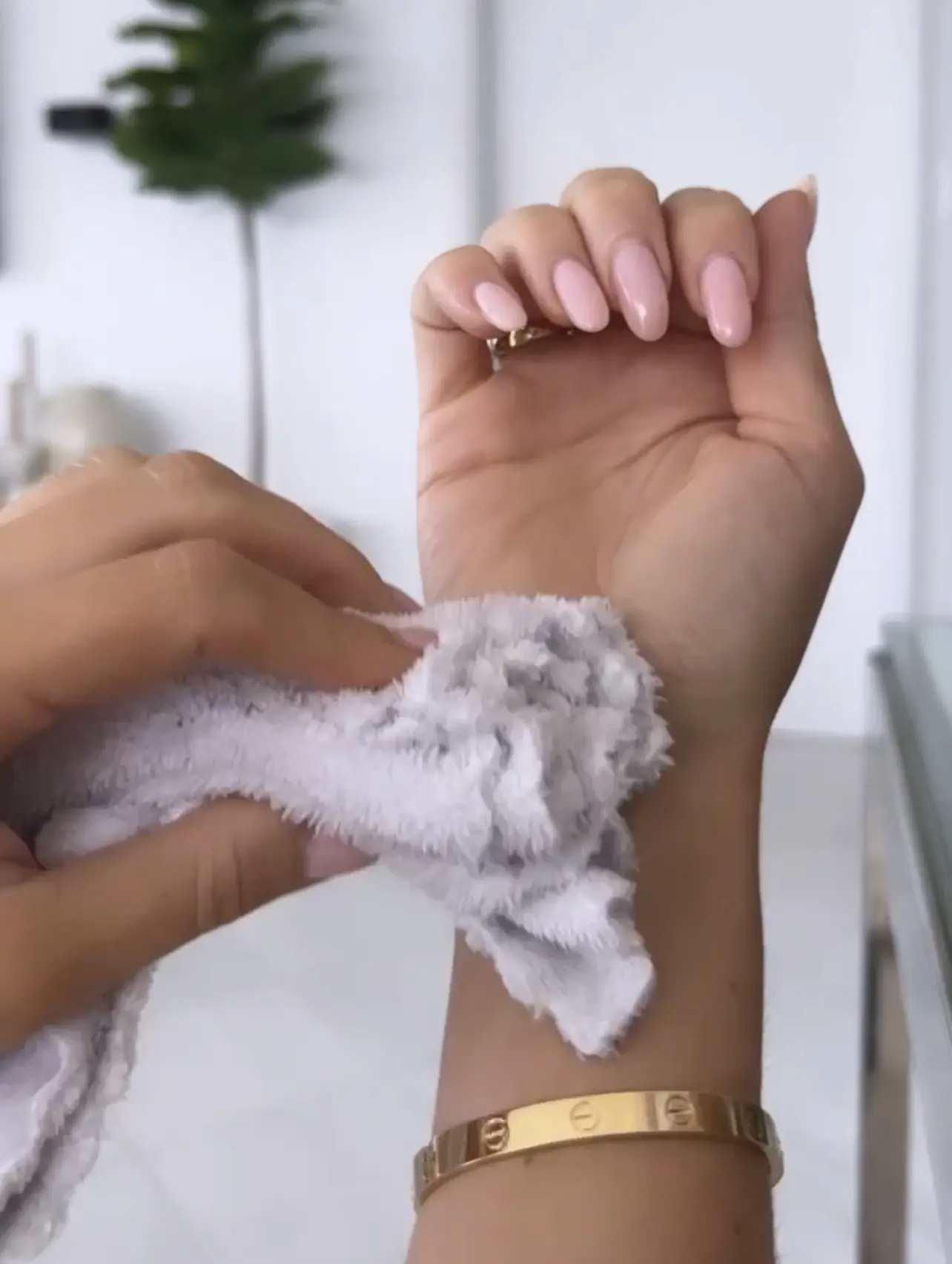 Self Tanning Tips

I get a lot of questions about how to tan your face so you don't look two different shades. Enter the beginner-friendly St. Tropez Bronzing Water Face Mist. This stuff is so good and is basically idiot-proof. Just mist your face with it and it will leave you with a nice light color. It won't result in anything too dramatic and I love that you can use the mist underneath makeup too.

If you really want to go all out, try using an old makeup brush to contour your face with the Whipped Creme Mousse. This sounds complicated but it's really simple—just start with a very small amount of product.

Should I moisturize before self-tanning? Yes! You don't need to moisturize your entire body but moisturizing your elbows, hands, and feet helps,

Should I shave before self-tanning? You should always shave before self-tanning for the smoothest and most even application.

If you want to achieve a subtle bronze shade right before a vacation, I'd recommend self-tanning the day before your trip. If you want to be "just got back from vacation" tan, I would do it about five days before you leave and then again a day before.

Bring the St. Tropez Gradual Tan Classic Lotion or the Tan-Luxe Gradual Illuminating Lotion with you on vacation and use it as a moisturizer to maintain your color without having to go through the entire mitt/mousse process again.