This past year has been… well… unique, to say the least.
We were thrust into unusual circumstances virtually overnight, and the consistency of our regular routines were turned completely upside down—leaving many of us (myself included) STRESSED AF.
I'm the type of person who appreciates the structure of a schedule, and I like knowing what my week is going to look like in advance. So when something unexpectedly throws a wrench into my plans, or a last minute deadline comes up, or I suddenly realize I have too much on my plate all at once… it can sometimes lead to a total meltdown.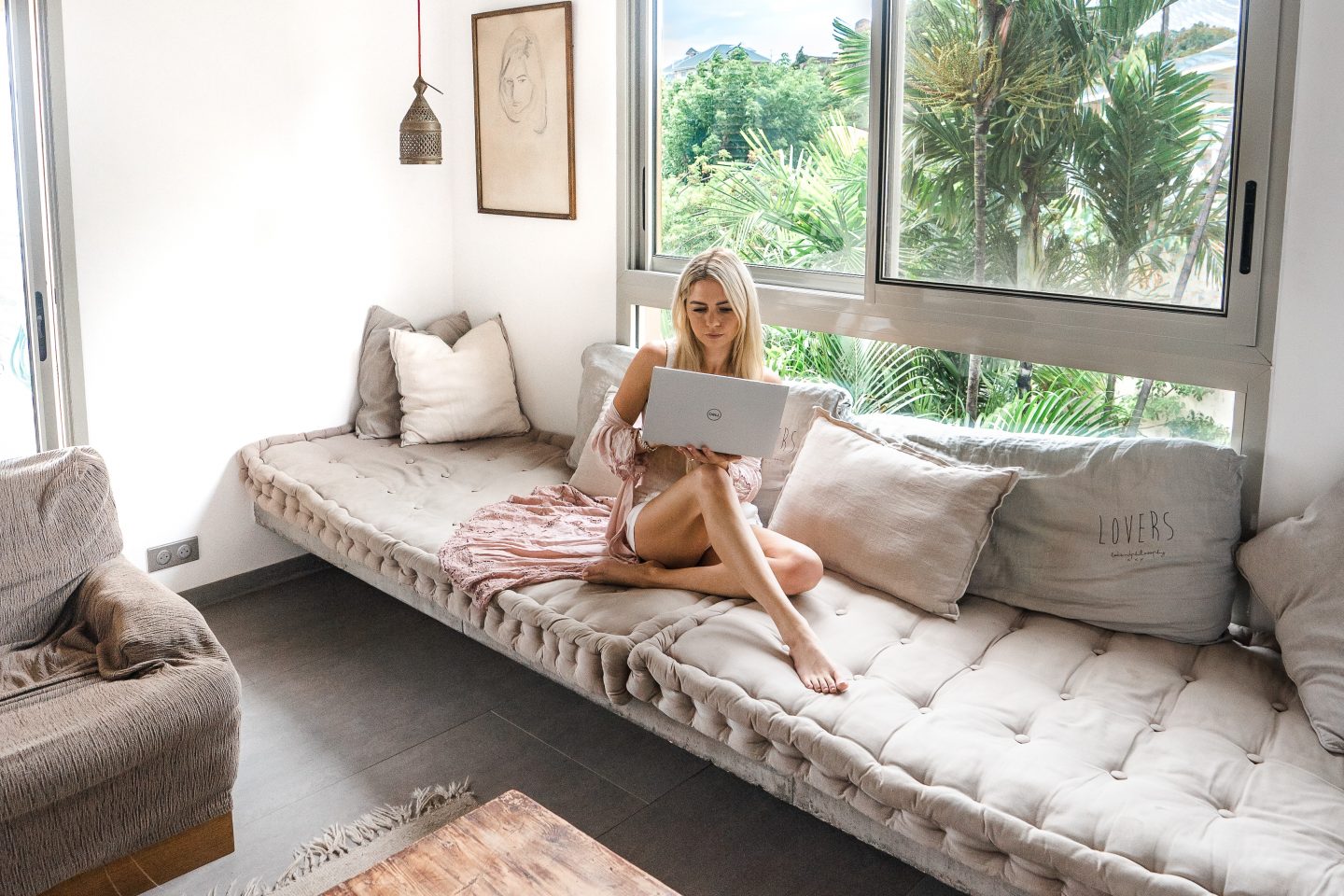 Over the years, and especially now that I run my own business (Hotel Lobby Candle!) I've realized how important it is to stay calm amidst the chaos, because I have people relying on me to keep it together! When I let my stress take over, I get even more stressed about the fact that I'm stressed, and the whole thing begins to snowball.
There are certain things I try to do when I recognize that I'm getting to the "I'm about to have a meltdown" stage. (And no, I'm not about to tell you that I do yoga or journal or meditate.) Here's some food for thought the next time you're riding the Stressed AF Struggle Bus.
10 Things That Help Me Chill When I'm Stressed AF
1. Perform an in-depth self-care maintenance routine.
First things first: I set my iPhone up on the counter, crank the Hotel Lobby Candle playlist, and take an egregiously long, hot shower. Clarify my hair. Apply a hair mask.
And while the hair mask is on… I shave my legs.
Then an indulgent body scrub that smells like a spa, followed by self-tanning (because I know that after I do it, I feel most confident.)
And finally, I put on my favorite pair of cozy PJs.
2. Watch the most mindless TV show I can get my hands on.
While I was in the thick of launch mode for Hotel Lobby Candle, the only thing that chilled me TF out was treating myself to Love Island UK at night. Highly highly recommend. It's ridiculous, dramatic, and sucks you in so quickly, you won't even remember what you were stressed about.
If reality TV isn't your thing? Go for something light and mindless like Friends, Dawson's Creek, Sex & the City or Emily in Paris.
3. Do an activity that keeps my hands busy.
I'm well aware that one of my biggest stress triggers is my phone, and I often have a hard time putting it down / disconnecting.
So I find that when I do something else involving my hands—like cooking or putting on makeup or applying fake nails—it helps me shift my focus to the task at hand and away from my phone.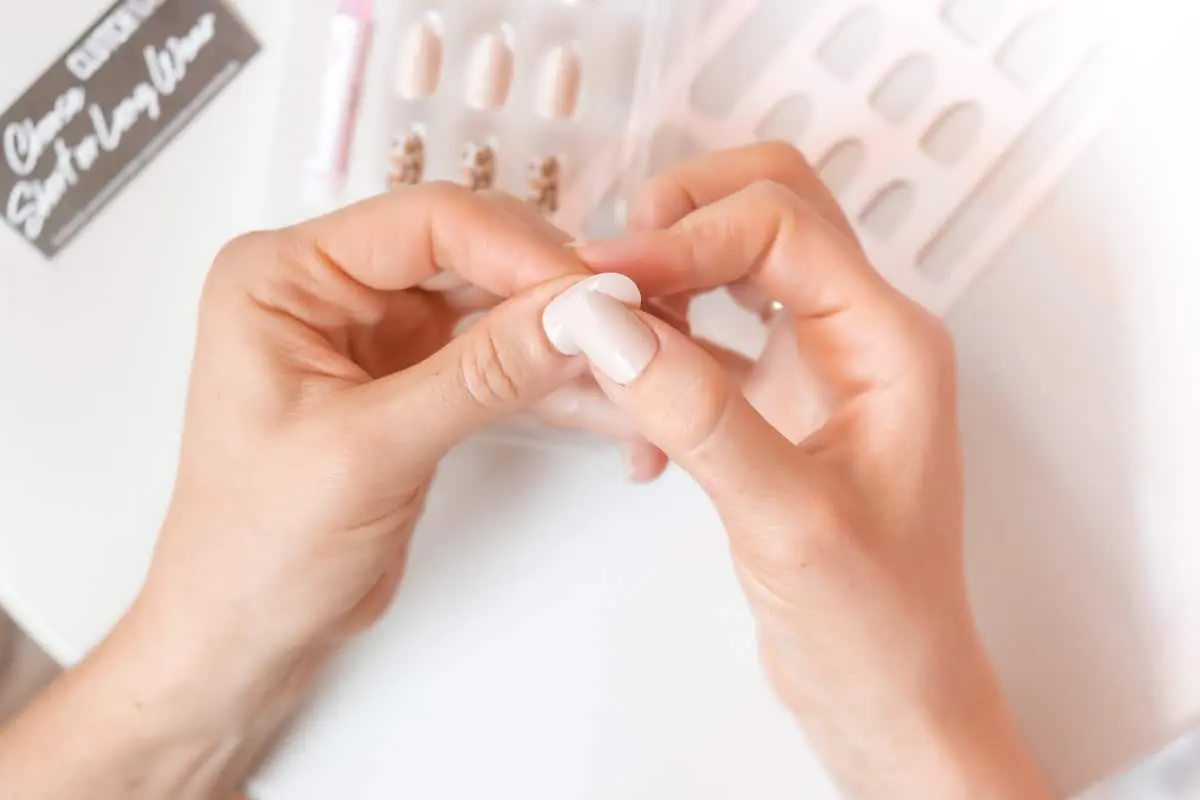 4. Take a dropper of Equilibria daily drops.
I've talked incessantly about how much of a game-changer Equilibria CBD has been in my life, especially when it comes to managing stress. (You can read my full Equilibria review here & a list of FAQs about CBD here.)
Most days at around 3-4pm, I take 1 dropper full of the regular strength mint-flavored daily drops.
I can not even begin to explain what a big difference this has made for me in managing my stress and anxiety.
Because the Daily Drops are fast-acting, using one drop under my tongue gives me an immediate sense of relief. It's like letting out a huuuuge deep breath when your body is tight and tense. Truthfully it's hard to explain what it feels like until you try it. But trust me on this one.
I also REALLY like the regular strength soft gels, which are slow-release and have a longer lasting effect.
[As you know, you can always use code LINDSAYSILBERMAN for 15% off a new subscription.]
5. Scroll through silly TikTok videos & YouTube makeup tutorials.
While this is definitely counter to the "put my phone away" strategy in number 3, there is truly something about watching light-hearted videos that helps calm me down when I'm stressed.
Whether it's a soothing makeup tutorial on YouTube, or a ridiculously cute puppy on TikTok—I have a few accounts that I always flock to for "happy" content.
I'm telling you… the next time you feel like you're on the brink, go watch @baesiltheminidchshund on TikTok. You'll thank me later.
6. Commiserate with someone in the same boat.
Admittedly, when I'm stressed, I have the tendency to internalize. But I know that when I force myself to reach out to a friend, a peer in my industry, or someone who can relate to what I'm going through… I feel SO much better.
Venting and commiserating can often be the best medicine! It's so helpful to know that you're not alone, and even better to hear another person's perspective when you're stuck in your own head.
7. Listen to a fluffy podcast.
For me, a light & fluffy podcast can be the perfect way to de-stress.
One of my favorites is Not Skinny But Not Fat—it focuses on gossipy pop-culture news and makes you feel like you're having a conversation over drinks with a girlfriend. Other fun ones: Heather McMahan's Absolutely Not and Jackie Schimmel's Bitch Bible.
8. Start planning a trip.
When I'm feeling overwhelmed, having something to look forward to helps me see the light at the end of the tunnel.
Maybe it's casually googling hotel prices in a destination I've been wanting to visit, planning a short weekend getaway, or perusing the Instagram account of a travel influencer for inspo.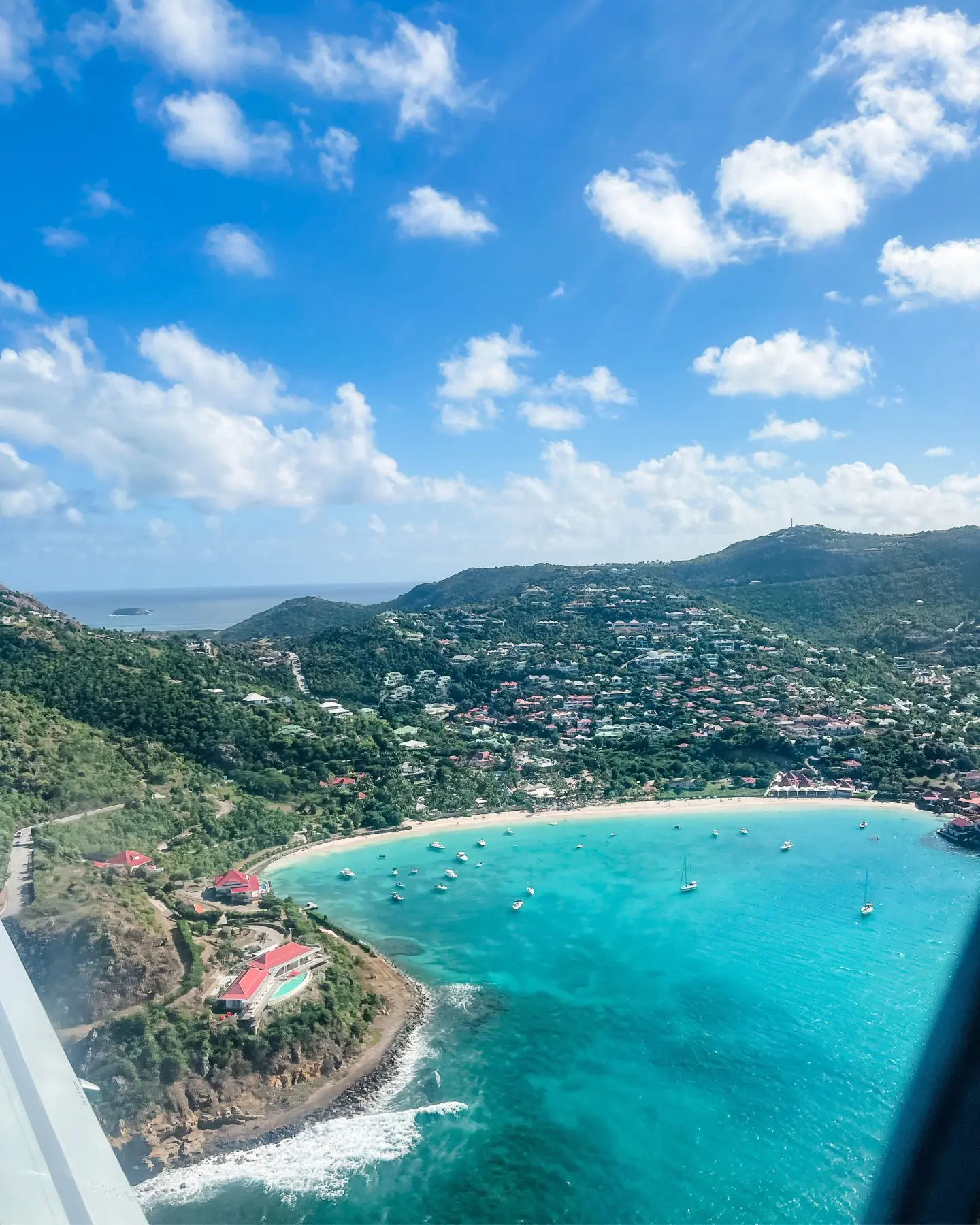 There's an excitement that comes with the early stages of planning a trip, and it serves as a reminder that once I get through whatever it is that's stressing me out, there's a fabulous trip waiting for me on the other side.
(Looking for some ideas? Check out my guide to the perfect girls trip, this list of my favorite secret travel hacks, and tips for planning a trip with Google Trip Planner.)
9. Repeat the mantra "too blessed to be stressed."
I'm totally guilty of it: I sometimes get so wrapped up in my own problems, I lose perspective about all the things I have to be grateful for.
As challenging as it may be in the moment, I always try to take a step back and say things like "this too shall pass" and "I'm too blessed to be stressed." Sounds cliche, I know, but it's a necessary reminder that (most of the time) the world is not ending. I will be ok. Life will go on. And being stressed about something won't change the outcome.
And while I'm at it—I'll light a Hotel Lobby Candle while listening to our Hotel Lobby playlist. Works for me every time.
Hope you found my tips helpful! I'd love to hear from you: what's your go-to strategy for coping with stress? Drop your tips in the comments below.