Loafers got a rebrand and I am so happy about it. Just a few years ago, I would associate "loafers" with something a grandpa would wear around the house. But, like many trends making a comeback, they are here and better than ever.
Similar to sneakers, they've got a lot going for them! They are a comfortable, chunky, colorful and chic. Loafers are also extremely diverse — I mean what other pair of shoes can be worn with leggings, a slip skirt, blue jeans, and dress pants?
What I love the most is the creativity you have in styling an outfit with loafers. They literally look good with everything.
Loafers are a great substitute for your go-to white sneakers when you want to look a bit more polished. It's like when your hair is greasy and you pull off a sleek power ponytail to look more put together — the same concept applies here. You can swap out sneakers for loafers and create an elevated look in a matter of seconds.
In this post, I'm sharing my ideas on how to wear loafers and how to create unique outfits for any occasion. Trust me, once you buy one pair, you'll be hooked! After you see how diverse, comfy, and cute these shoes are, I know you'll want them to be your new go-to shoes.

How To Style Chunky Loafers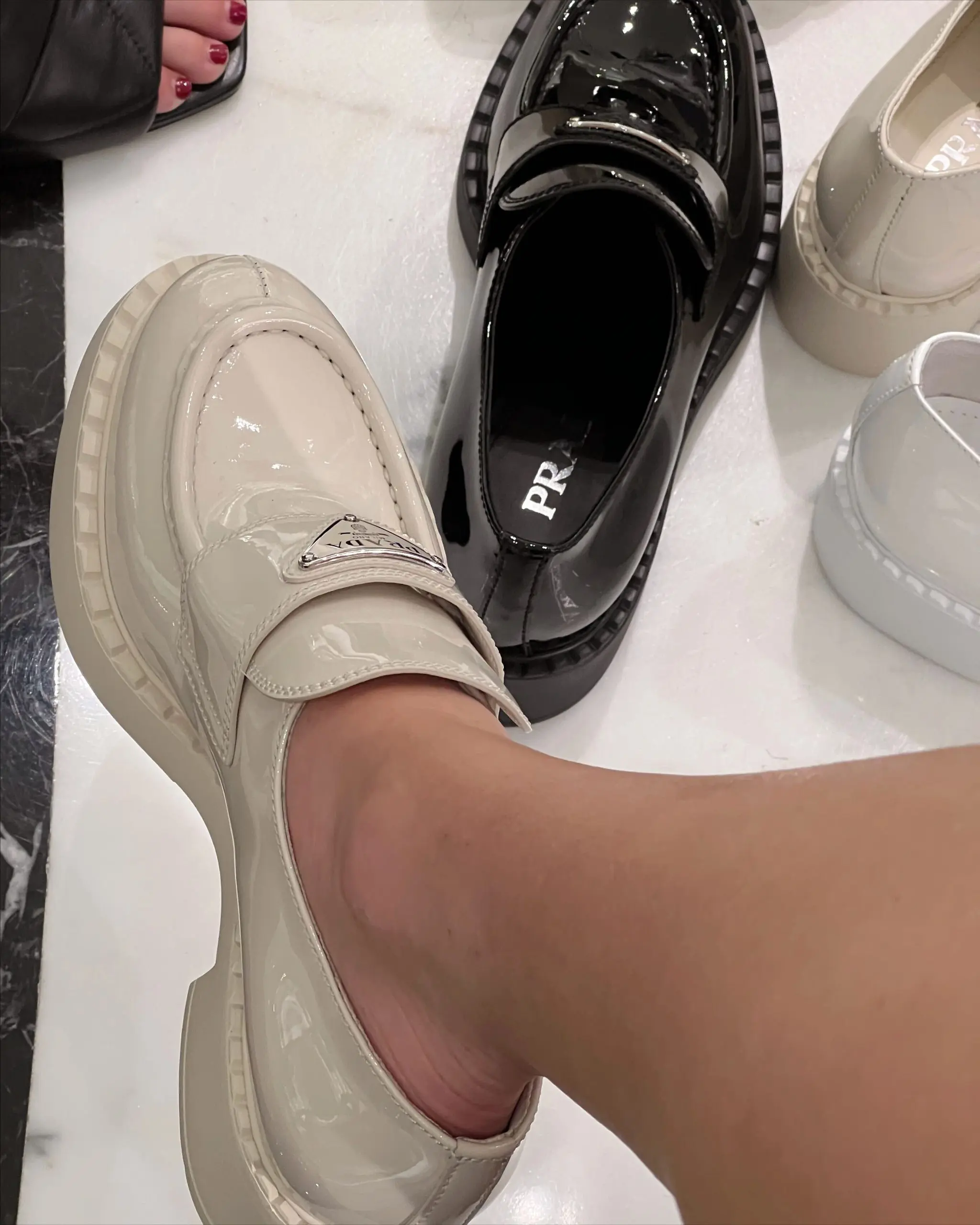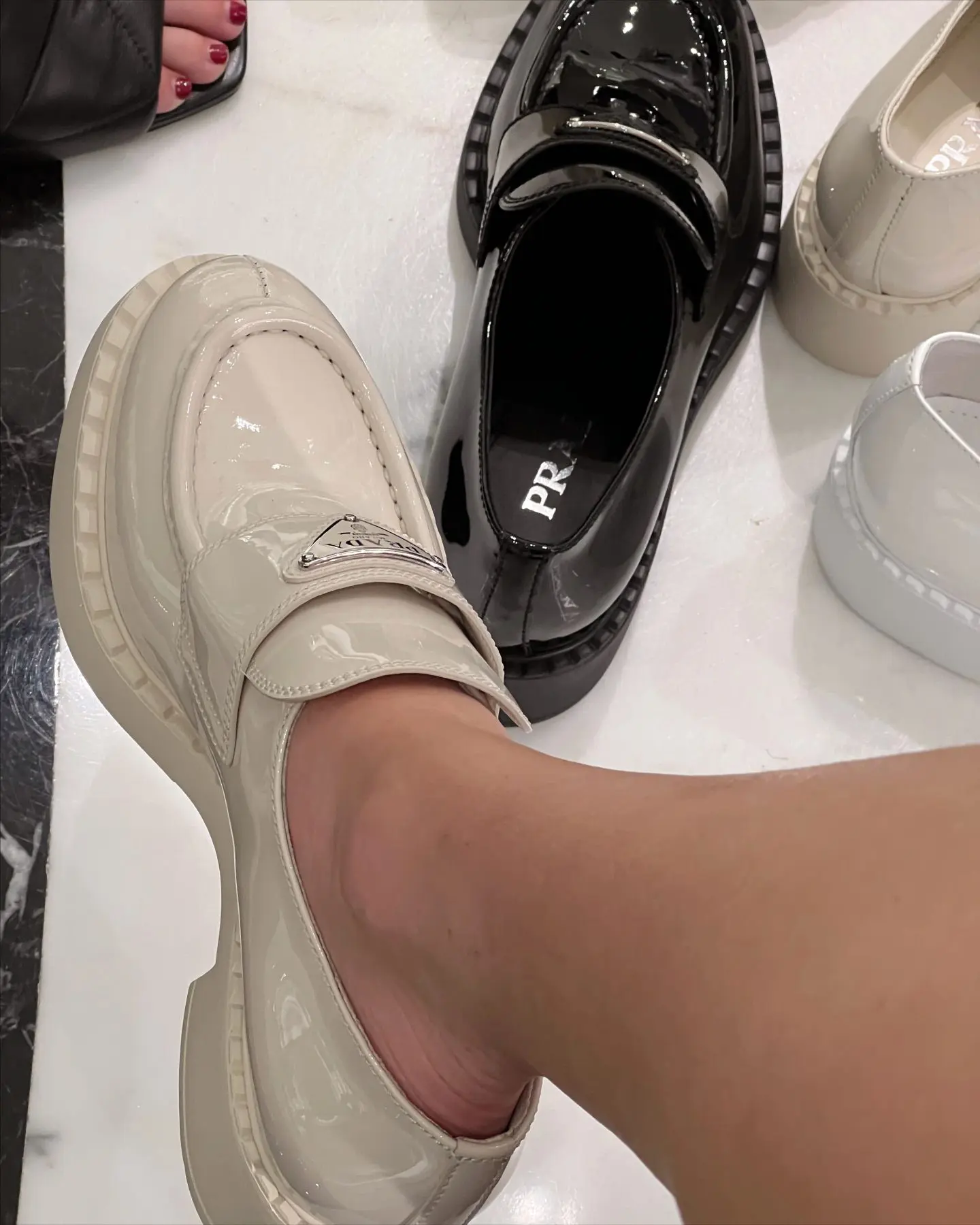 Wear them with fun socks.
If you take anything away from this post it is that cute, ruffly socks are a must when styling your loafers.
When styling your loafer-look with a bare leg, I definitely recommend investing in white or black ankle socks. Find a pair that is not too high and not too short. I don't know why, but it just works!
Wear them to work.
It's time to ditch your uncomfortable high heels and start loving the loafer look. A super chunky (or boot heel) loafer works great when paired with long tailored trousers — it gives you extra height to elongate your legs.
Wear them for date night.
Shake things up and pair your loafers with a dress or mini skirt on a night out. Sometimes sneakers are too casual and heels can feel too fancy, but loafers offer up a "just right" option. Chunky loafers look great with a flowy dress or a short skirt and a sweater.
Wear them this fall.
Regardless of what season it currently is, it's smart to invest in a pair of loafers now so you're prepared for fall fashion. The bottom line is that loafers might be great year-round, but they just look so on-brand when worn with an oversized sweater in the fall.
8 Chunky Loafer Outfit Ideas
If chunky loafers are not your go-to shoes yet, these outfit ideas should help you craft a cute look for any occasion. You can use these collages as inspiration boards, then you can pull pieces from your own wardrobe — no shopping spree needed.

1. Go With a Skirt
When you don't know if the temperature is going to suddenly drop on you, a chunky sweater paired with a skirt is always a great idea. Show off those legs this summer with a short skirt and chunky loafer. Added perk: The elevated heel will make your legs look nice and long.

2. Tailored Pants
Nothing says "boss babe" like a pair of tailored pants. Personally, I love wearing a monochromatic look with a little hint of color. Pair an oversized bag with this outfit so you can easily tote around your laptop, sunglasses, wallet, and any other belongings.

3. Add a pop of color
Depending on the season and occasion, you might want to brighten things up. Loafers don't always scream "fun" but when paired with a bright blazer and some cute cut-off shorts, you've got a great summer look ready to go.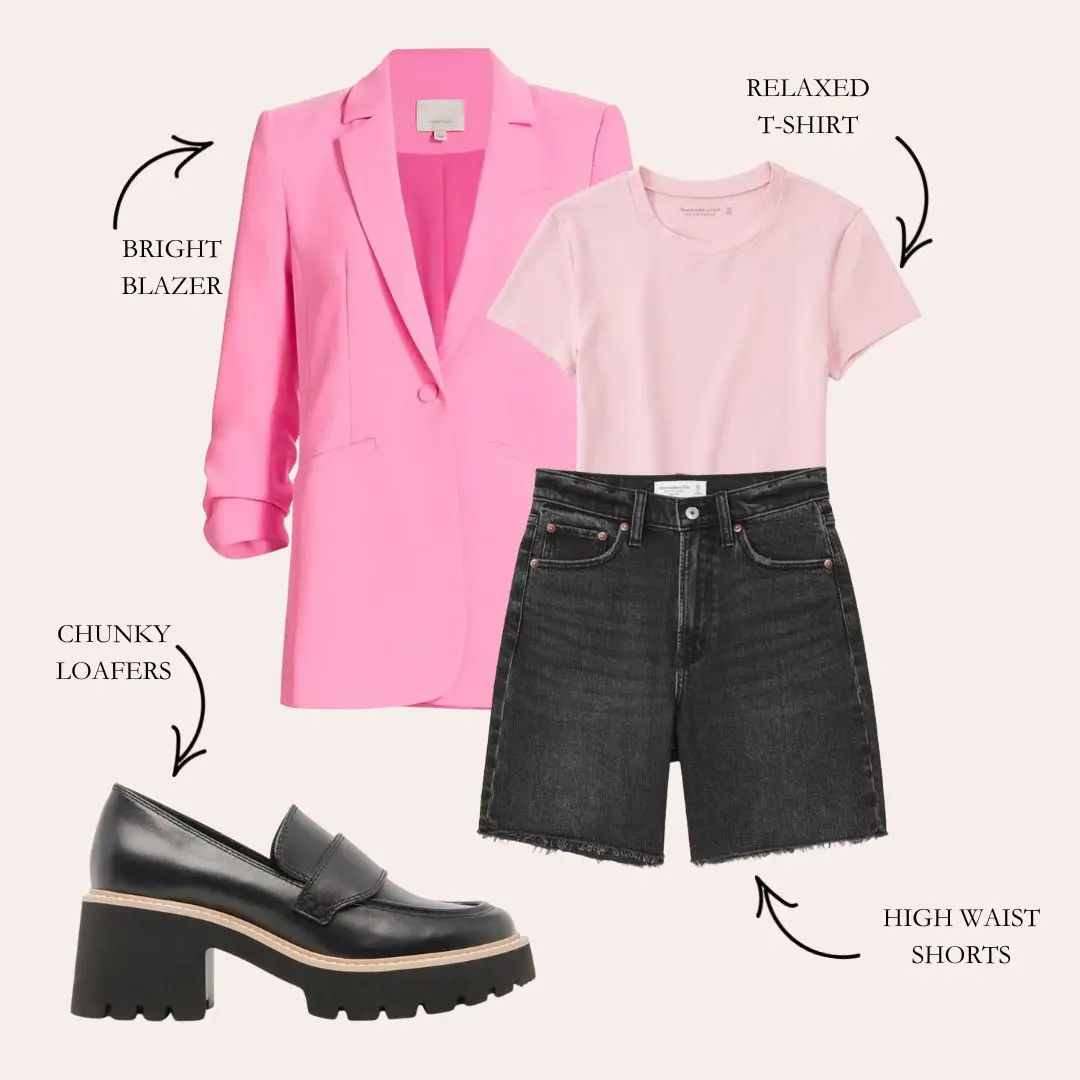 4. Loafers Love Layers
I hate to even think about it, but when summer starts fading into fall, this is the perfect go-to outfit that fits the moody weather. Combining linen and knit materials is the perfect way to do that.
You can throw a sweater over your shoulders for a "quiet luxury" look, or layer it if you feel a bit chilly. Pairing this look with straight leg jeans will be the way to go so you can give the loafers the moment they deserve.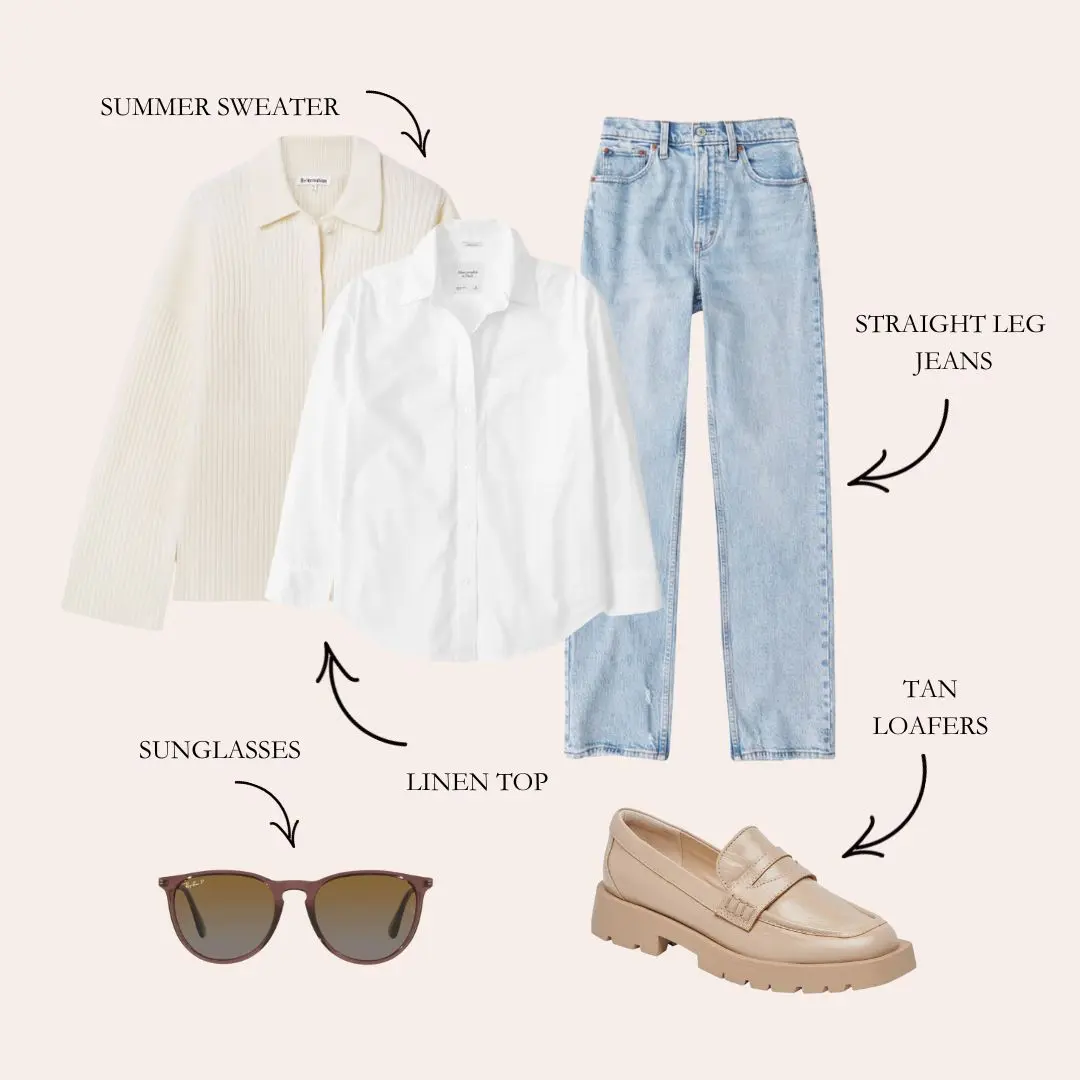 5. Dress Up Your Loafers
Tired of wearing shorts, skirts, and pants? Switch things up a bit and throw on a dress. A mid-length dress is the perfect go-to with loafers. I personally like something a little more breathable, puffy, and playful to pair with the more serious and tailored loafer look.

6. White Chunky Loafer Outfit
I showed some tan loafers up above but if you really want things to pop, go for a black and white look. Personally, I love a lighter shoe like a chunky white sneaker but if you want to change things up a bit, invest in a pair of white chunky loafers. No matter what the occasion is, you can never go wrong with a black and white outfit.

7. Go Preppy
What do Blair Waldorf, Britney Spears, and Bella Hadid all have in common? They love a good schoolgirl look, and if they can pull it off, so can you. Grab some ankle socks and a plaid skirt to create an iconic look of your own.

8. Comfy and Casual
I just had to include an athleisure look (which would be perfect to wear on long travel days.) Who says you can't pair leggings with loafers?
High ankle socks are already a must have when styling loafers, so swap out the sneakers for a more sporty look. These metallic loafers are extra fun and Franco Sarto are some of the most comfortable options you will find!