I hate to say it, but coming up with cute Valentine's Day gift ideas is arguably the worst part about the holiday.
So I pulled together a list of things that I personally own (or would like to receive, hint hint)—and enlisted the help of my husband for gifts he's appreciated over the years.
Check out our fool-proof guide below.
---
VALENTINE'S DAY GIFT IDEAS FOR WOMEN
---

---
There's a reason why Diptyque's limited edition Valentine's Day candles sell out every year—it's the most genius gift for anyone who has no idea what to buy their girlfriend or wife.
Another thing that makes gorgeous Diptyque jars worth every penny: once you're finished burning the candle, you can remove the wick and repurpose it into a glass container for makeup brushes, pens, etc. I do this with all of mine (full explanation of the method in my makeup organization hacks blog post.)
It feels luxurious, but doesn't cost a million dollars, and is also decidedly "festive" since it's a rose-inspired scent. Tell your partner to get on it before they're out of stock.
---
I actually JUST got this set in the mail yesterday and had to add to the list immediately. All I can say is wow. I'm going to be living in it.
Softest material ever, super cozy, but somehow still looks chic and put together. Comes in a few different colors and runs true to size, although if you want it to be more fitted, you can size down. (I got an XS for reference – I'm 5'6 and usually wear a size 2. The small would have also fit perfectly but I wanted it a little tighter.)
---
Nothing says "romance" like a bag full of beauty products. Am I right? I'm a big proponent of these, because they give you the chance to sample minis of pricey things without having to commit to full-size.
This travel-themed one that I found at Sephora is a STEAL and has a ton of my favorite products: the Dr. Jart+ sheet mask (amazing), Belif Aqua Bomb (great winter moisturizer), Laniege Lip Mask (you know how much I love this one), Sol de Janiero Bum Bum Cream (I have this on now and am currently smelling myself), Caudalie Moisturizing Sorbet (to die for)…and that's not even everything. Plus, the entire bag is just $40.
---
This loungewear brand is my new obsession. They truly make the softest clothing on earth. I own these PJs in a few colors and have now bought multiple men's items for my husband, who has since become a fan too. Also: shouldn't every woman own a "winetasting" pajama set?
---
Personally, I love using a card holder in lieu of a bulky wallet—I highly recommend downsizing if you haven't already.
---
I've posted about this sleep mask before—it's fabulous for travel (and every night, to be honest.) I also like that it comes in a super chic box, so opening it feels a little more special.
---
Fine, maybe a pair of leather boots doesn't exactly scream Valentine's Day, but at least you'll get more use out of them than a box of chocolate. I have these and love them. The height is just high enough to make you feel a bit more dressed up than usual, but they're still super comfortable.
Plus, they can be worn to work and for a night out. Double win. If your partner feels like splurging on something even more special, I highly recommend Stuart Weitzman's 5050 Over-the-Knee boots, a style I love so much, I wrote an entire essay dedicated to them.
---
I've worn this perfume almost every day for the past 8+ years, and I'm constantly being asked what the scent is. I would try to describe the "notes" but I won't be able to do it justice. Just take my word for it.
---
Hands down, the best robes on earth. I first discovered them at a hotel like 10 years ago, and now realize that Frette (pronounced Fret-TAY) is the brand you'll find in almost every luxury property. Old school luxury Italian linen company that's been around since 1860.
I've had my robe for almost a decade, and just upgraded to this one. If you're really looking to impress someone (or just want to get them a really baller gift) you get them a Frette robe.
---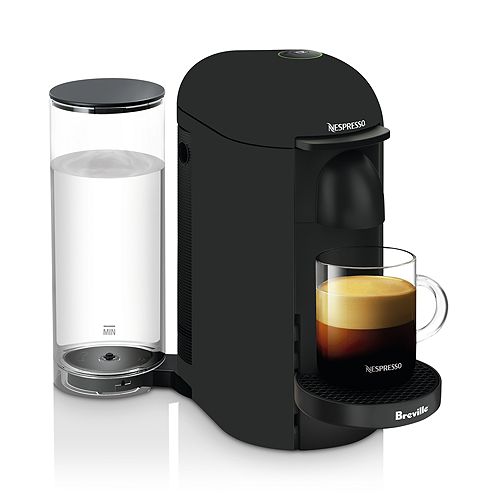 This is the exact machine I've had for years, and I love it. If you haven't yet pulled the trigger and upgraded to a Nepresso yet, Valentine's Day is kind of the ideal opportunity. Bonus: it's a gift for both you AND your significant other! Oh yea, and it's on sale.
---
The Eternity Roses last for up to a year—and I can personally vouch. (In fact, I think I've had some of mine for almost two years, and they're still going strong.)
Obviously the price is a bit aggressive for flowers, but when you consider that a bouquet can be upwards of $75—and it'll die in a few days—these are actually a steal.
---
VALENTINE'S DAY GIFT IDEAS FOR MEN
Last month, my husband went on a MISSION to find the best cashmere sweater for men. He ordered from a number of big brands at all different price points, did an at-home try-on, and eventually crowned one sweater the winner.
Shockingly, it was the least expensive out of the bunch (!) — with a price point even lower than Uniqlo's. He's been wearing the sweater non-stop ever since he bought it and is now thinking about getting it in more colors. (There are currently 13 shades avail on the website.)
I LOVE this as a Valentine's Day gift idea for men. It's feels expensive but won't break the bank.
---
Bro Mask Hydrogel Facial Mask
Someone sent us these for Matt, and he really liked them. The best part is that they come in two pieces—a top half and a bottom half—so if your man has facial hair, you can keep the bottom half one for yourself. (Be sure to check out his "Easy Skincare Routine for Men" if you haven't already.)
---
This has been my most recommended travel duffel for years, and I love that it's technically unisex. Matt and I both find it to be the ideal size for a weekend trip, and it also fits perfectly under the seat in front of you as your "personal item" on flights. (If you're looking for more luggage recommendations, check out my list of the best suitcases here.)
---
Ummm how cute is this? Such a great Amazon find. You could fill it with his favorite beer, a gift card, golf balls, socks, etc. Love that it turns a few random small gifts into a special presentation.
---
I worked with Tommy John on a partnership last year and I was inundated with messages from women who said their significant others were obsessed with the brand. Now my husband is too.
He particularly likes their "second skin" line (of tshirts and briefs) because the material is lightweight, breathable, and extremely soft.
---
There's something that makes drinking whiskey out of these glasses a lot more special. Plus, it'll keep his drink cold for hours.
---

The most indulgent, luxury item your man didn't know he needed. Guys DIE for this stuff. It's especially great for men who don't like to wear cologne because it has a subtle yet intoxicating scent—and it's also incredibly hydrating for guys with facial hair.
---
---
These are Matt's favorite boxer briefs…and he's fairly picky. Check out his Top 10 Style Essentials for more men's gift ideas.
---
Matt & I both just got these travel pillows, and they're a gamechanger for long-haul flights, when you really need something more substantial than a neck pillow. You can also buy the compression travel case, which enables you to roll the pillow up and compress it to 1/5 of its regular size.
Looking for more ideas? My holiday gift guide is filled with awesome items that are great year round.
---
Pin this for later: