If you've been a longtime follower or reader of the blog, you might know that in May of 2021, Matt and I made the decision to split our time between Miami and New York City.
Having called New York home for 15 years, it was definitely an adjustment to spend half of the year in sunny, tropical Miami (the snowbird lifestyle is the best.) I had always dreamed of owning an apartment in Miami one day, so to check this off my bucket list was pretty surreal.
Like any city, there are things I absolutely love and don't like so much about both places. They're two popular, growing cities in the U.S. that certainly offer some of the best experiences the country has to offer. And while they're both popular vacation and girls trip destinations, they also make great places to live.
A few of the major perks for me is that both Miami and New York have an electric energy, lots of diversity, a booming food and bar scene, and a fun social atmosphere. Anyone who has lived in a major city will know that once you experience those things, it's hard to give them up.
While both cities share a lot of similarities, they are also uniquely special in their own ways. Now that I've spent nearly two years in Miami, I can confidently outline how both destinations are different.
Below, I'm sharing my experience with living in Miami vs NYC, along with the pros and cons that come with both.
Living in Miami vs NYC
Weather in Miami vs NYC
If you're thinking about moving (or even traveling somewhere) weather is always a big factor. Even though I grew up just outside of Manhattan, I found myself getting major winter blues in New York. I was constantly booking vacations from November to March just so I could escape the cold and moody weather. Being able to jet off to our Miami place when the weather is less than favorable has been a huge game changer.
If you're moving to New York, expect the months of November through March/April to be quite dark, cold, and snowy. Another thing that many people don't realize is that it rains quite a bit in NYC. If that bothers you then the city might not be the best spot for you.
Miami on the other hand is generally as sunny and beautiful as can be. Spring and summer are hot and humid, fall is slightly more chilly, and winter is short and mild. You really don't experience true seasons in Miami, like seeing the leaves change colors, and you should keep in mind that you will experience some wild and windy weather during hurricane season.
Cost of Living in Miami vs NYC
Like any major city, living in Miami or NYC comes with some hefty expenses. Many people still think of New York as outrageously pricey, but the cost of living in Miami is roughly the same.
Rent and housing prices are somewhat comparable but you do get a little bit more for your money in Florida. The average rent for a 1-bedroom apartment in NYC is $3,795/month, and in Miami, a similar floor plan will cost you about $2,900/month.
Something to consider in Miami is that you do need a car to get around, which is an added expense worth factoring in.
When going out, the food is slightly more affordable in Miami and the accessibility is a bit higher (meaning you don't have to spend a pretty penny on Uber Eats).
One added perk to living in Miami is that you don't have to pay state or local income taxes.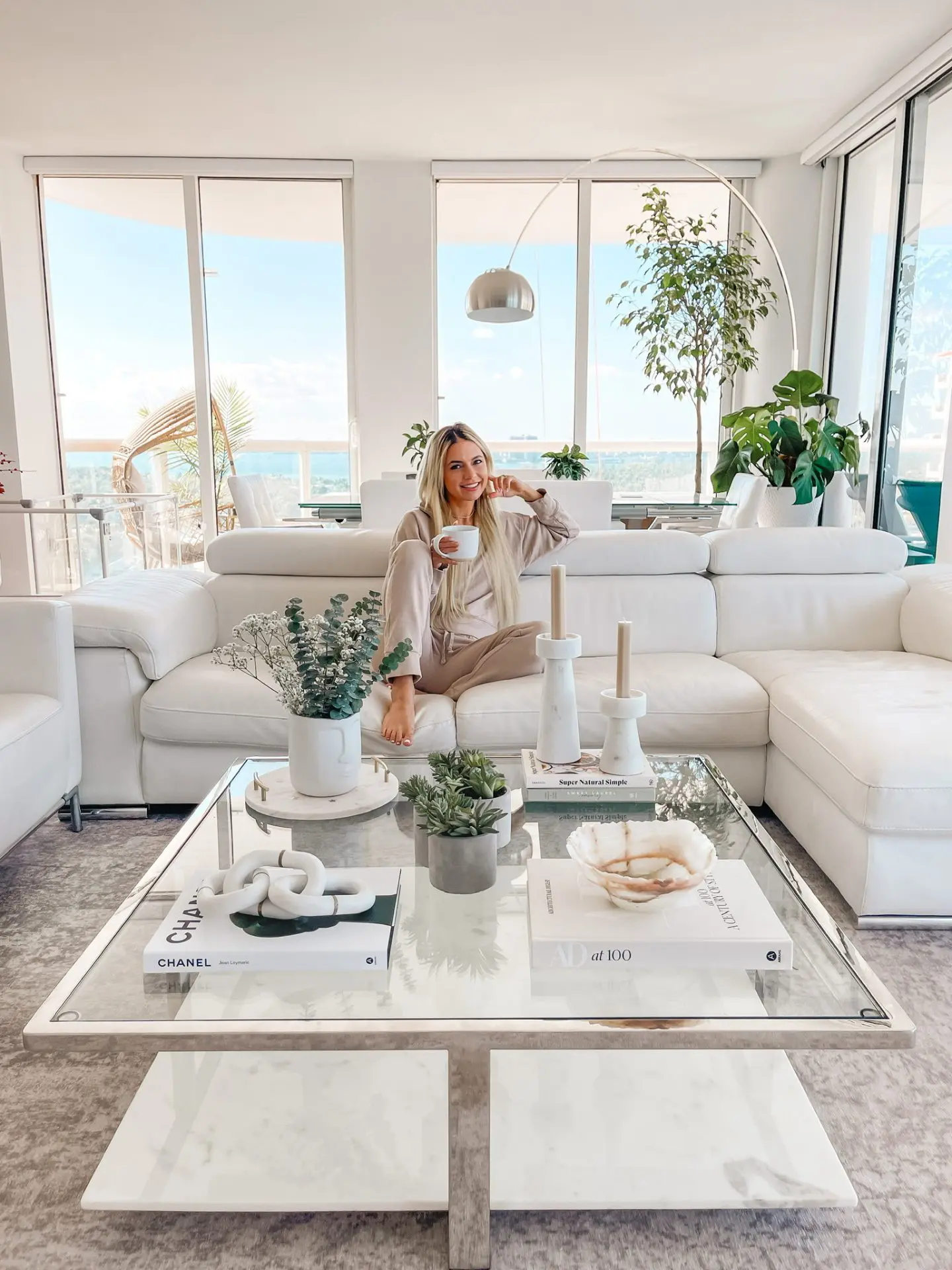 Average Salary in Miami vs NYC
The average annual salary in Miami is $54,144 whereas the average annual salary in NYC is $96,041.
Job Opportunities in Miami vs NYC
Having started my career in NYC, I will also vouch for the incredible opportunities the city boasts. There's nothing quite like the hustle and bustle and daily grind of Manhattan. Living and working in NYC will set you up with strong networking skills, quality job experience, and hard working habits.
Now that I have my own businesses, I can't really speak to the career scene in Miami on a personal level, but I do know that there are plenty of opportunities. It's also a bit less competitive to find a job in Miami as opposed to cities like New York or Los Angeles.
Dining Scene in Miami vs NYC
New York is certainly known for its expansive dining scene, but I can honestly say that Miami is right on par. Miami has really taken things up a notch in recent years and there are so many unique and lively bars, lounges, and outdoor scenes readily available.
The nightlife in Miami is somewhat better suited for 30-somethings whereas New York tends to attract a younger crowd.
Additionally, there are a lot of cool, clubby restaurants that almost feel like an event to go out to. You might just be going to grab dinner in Miami Beach but oftentimes the restaurant you'll be at will turn into a nightlife experience after 10 pm or so.
There are of course tons of clubs in Manhattan as well, but I've found the overall vibe to feel quite different between these two cities. Both are equally as fun and invigorating in their own right!
And as far as food goes, I can't say enough about how good it is in either place. You can't go wrong.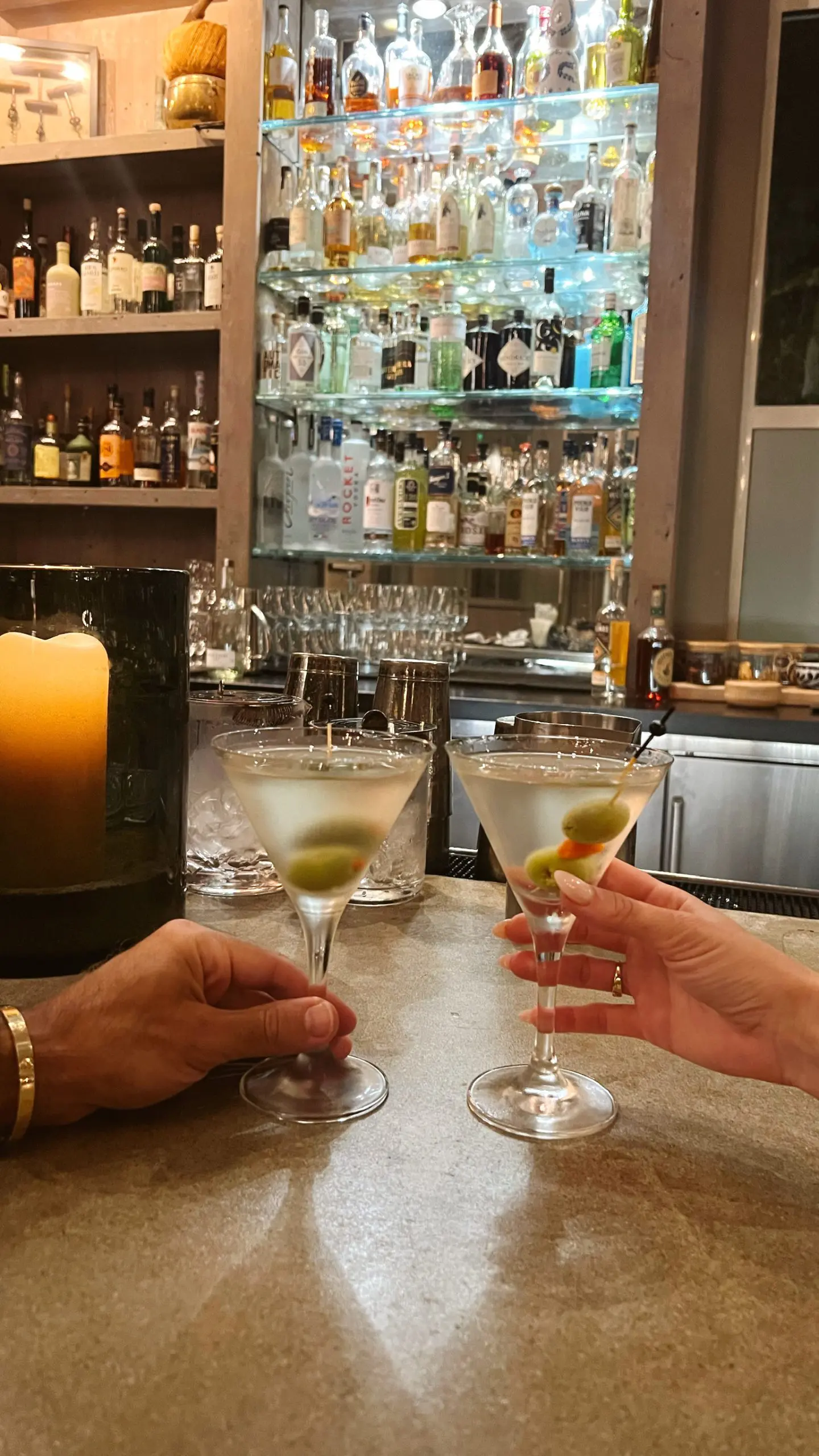 Recreation in Miami vs NYC
There certainly isn't a shortage of things to do in NYC, but the same rings true in Miami.
Most people (rightfully so) only think of beach activities when they think of Miami, but I can confirm that there are so many things to do beyond the sea and sand. Tennis, pickleball, and biking are all more prevalent in Miami because the weather is consistently nice.
New York of course has Central Park (which is an absolute dream place to get in your outdoor activities) but it's not always the go-to spot in the cooler months. A lot of New Yorkers get their movement in by going to the gym or taking fitness classes. Yoga, pilates, spin, and boxing are all super popular in the city.
Public Transportation in Miami vs NYC
The public transportation in New York is unlike any other city in the United States. With Ubers, taxis, the train, and the subway to choose from, you can get anywhere fairly easily. The city is also pretty walkable, and you can hop on a Citi Bike if you're heading somewhere a bit farther away.
In Miami, people primarily get around in their own car, but Uber and Lyft are also highly popular (especially if you're going out for the night). I will say that it is such a luxury to just hop into your own car and run errands as opposed to taking the subway.
Living in Miami vs NYC: Which Is Better?
We spend a fairly equal amount of months of the year in both Miami and New York, and we obviously love both cities for their own reasons.
If you're trying to decide between moving to Miami, FL vs New York, NY, I think it really just depends on your personality and what you place your values on. Keep in mind that NYC is a place for hustle and grind while Miami is more laid back and relaxing.
I'd also take the activities you enjoy into consideration — would you rather live near the beach or in a busy city? Do you prefer to spend your time being active outside or are you more interested in a bar/shopping scene?
Now that I live in both cities, I can truthfully say that you can't make a bad decision when choosing between Miami and NYC. Regardless of where you end up, you're sure to find something you love about the new place you call home.