Several months ago, after years of curiosity, I decided to start looking into laser hair removal. I'd previously tried an at-home IPL device on my legs (which I liked!) but I couldn't help but wonder how a professionally-administered laser hair removal treatment would compare.
I did a decent amount of research as I always do, and ultimately decided to go with Milan Laser, which is a company that has 250+ locations around the country. It's also where my friend (and fellow blogger) Caralyn Mirand went, and she couldn't say enough good things about her experience.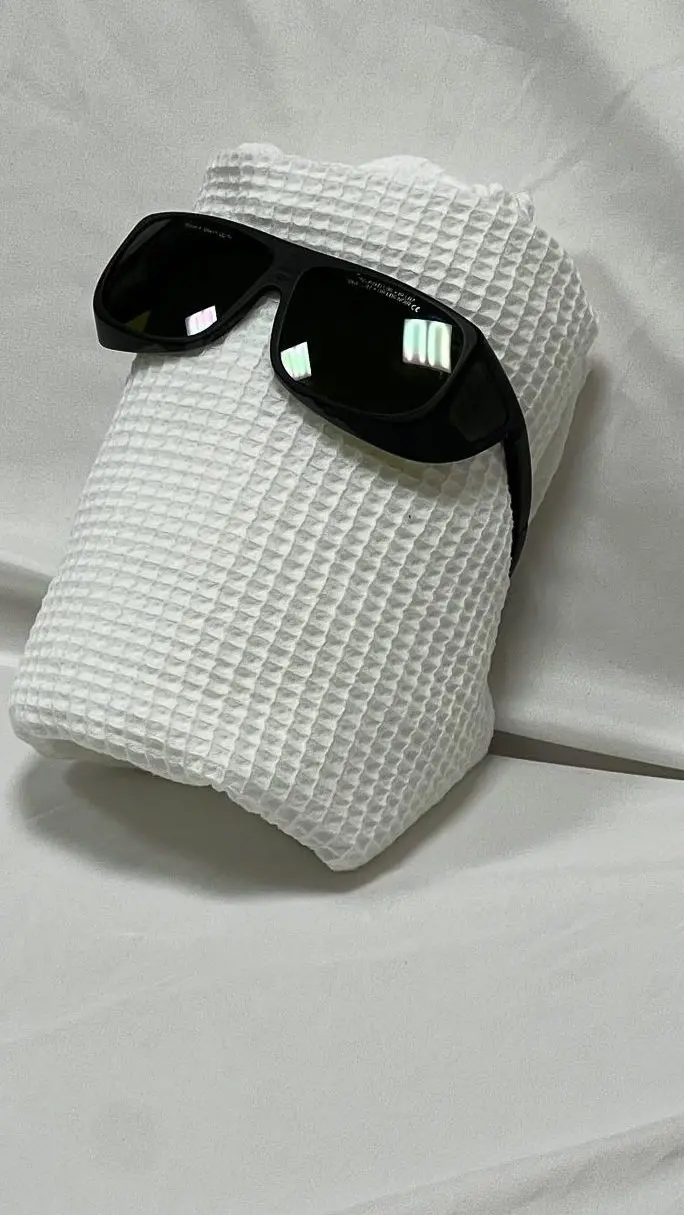 If you're reading this, I'm guessing that you likely have some of the same questions I had prior to starting the process myself—like, for example: how long does it last? how much does it cost? And (perhaps most importantly) whether or not laser hair removal hurts. I'd definitely recommend checking out my previous post for the answers to all of those questions and more!
I'm the kind of person who gets a bit anxious before doing something for the first time, and I always find that being able to visualize the experience/knowing what to expect helps to calm my anxiety. That said, below I'll walk you through exactly what my experience has been like so that you know what to expect if it's something you're considering doing.
[Editor's note: You can use the code LindsaySilb60 to get 60% off any area (excluding full body) at any of Milan's 250+ locations.]
Milan Laser Hair Removal Review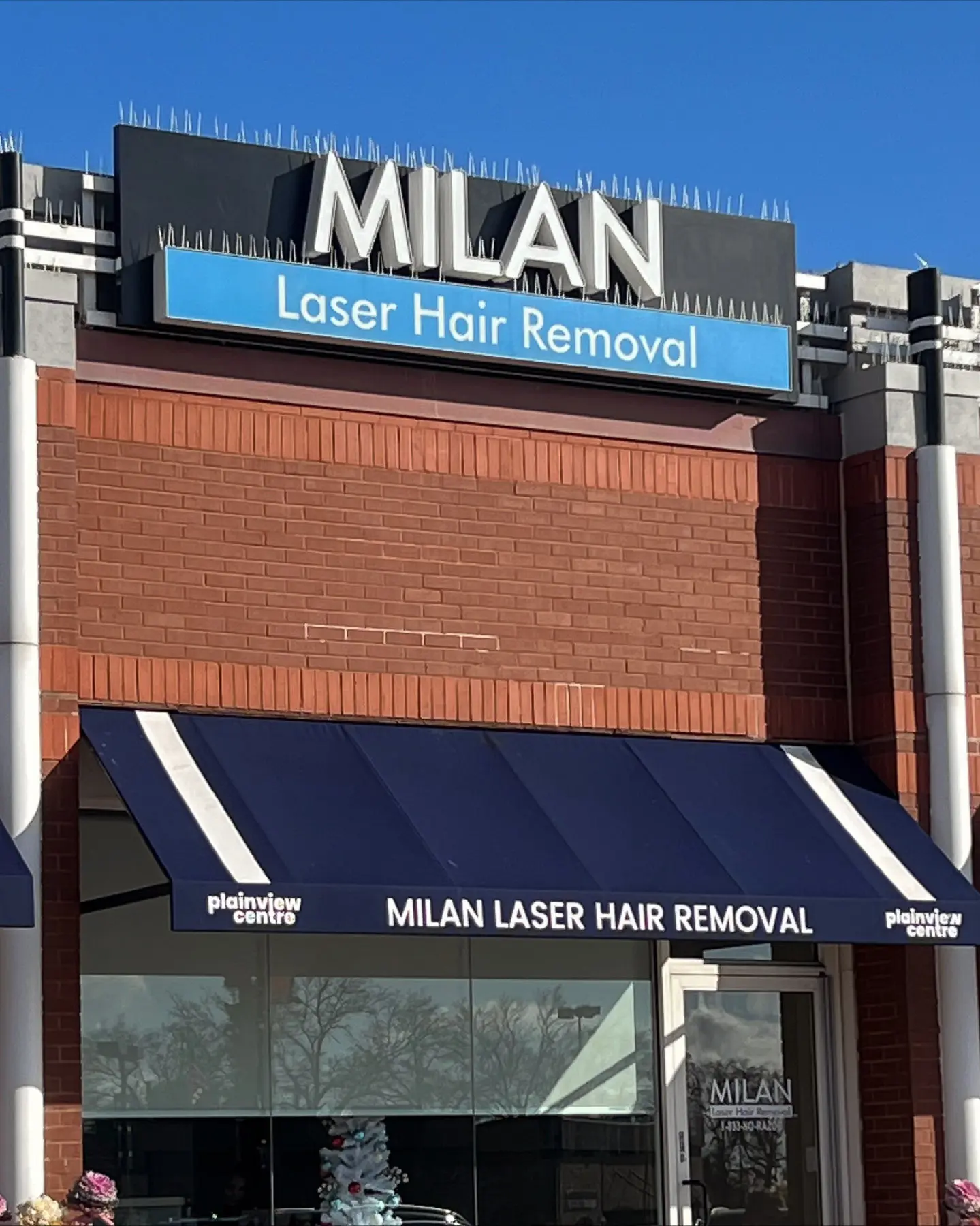 THE CONSULT
Typically, before you begin any type of laser hair removal treatment at Milan, you'll go in for a consultation where someone from the team will walk you through exactly how it works, the type of results you can expect, review safety information, and discuss things like pricing/packages.
I found the consultation to be incredibly thorough and detailed. There was even a power-point presentation (!) If you're about to commit to lasering hair off of your body, it helps to have the FACTS… in power-point form. You know what I mean?!
I knew going into my consult that I was planning to do my bikini area, and my main question was how many sessions it would require.
I learned that because everyone reacts to the treatments differently (and everyone has different hair) they're not able to predict exactly how many sessions you'll need, but what's nice about Milan is that all of their packages include unlimited treatments.
This was probably the thing that appealed to me most about them. No matter how many sessions (or touch-ups) you require, the price is the same.
THE TREATMENT
Another thing I was curious about was how badly it would hurt. I talked about this in my previous post, but the professional who treated me described the feeling as "a little spicy" and I think that's the perfect word to use. Some areas were more sensitive than others, but in general it wasn't too bad.
Also, knowing that it would literally take less than 15 minutes made the "spiciness" much more manageable. Since I've only been treating my bikini area, I can't really say whether it's more or less painful than other areas of the body (but if anyone reading this has had other areas treated and wants to weigh in, please comment below!)
One thing that both Milan and my friend Caralyn recommended was to take Tylenol about an hour before your treatment. I honestly forgot about that little tidbit my first three times, but I did remember on the fourth time and I felt like it made a HUGE difference (Or, perhaps it was the placebo effect. Either way, I'd also recommend it!)
Another thing to note is that I found each appointment to be slightly less uncomfortable than the one before it, which apparently is normal.
SIDE EFFECTS
Following my first treatment, my bikini area was pretty red and bumpy for about 24 hours, but it went away after a day. That never really happened to me again in subsequent treatments. Other than that, I didn't experience any side effects from the treatments.
FINAL THOUGHTS
I've been getting treated about once every five weeks, which is what Milan recommends, and I feel like I'm VERY close to the finish line. I'll likely go back once or twice more, and then see if I think I need a "maintenance" appointment after a few months.
Not only am I noticing very little hair growing back, I'm also noticing that the area is MUCH smoother and my skin is much softer than it was before.
In general, I can't say enough good things about Milan. They're SO accommodating when it comes to scheduling an appointment (they've even let me schedule my appointments over text, which is amazing.)
They also do a great job about making you feel comfortable throughout the entire experience, communicating exactly what to expect, and getting you in and out quickly. (I've never had to wait more than a few minutes for my appointment.)
Based on my experience and the results I've had, I would absolutely recommend Milan Laser to anyone who might be considering.
Questions?! Drop a comment below and let me know if there's anything you're wondering that I didn't cover above!