Trying out beauty and skincare products for a living is a treacherous job. But as they say… someone's gotta do it. I volunteer as tribute.
Below, I have curated a list of my personally-vetted, all-time-favorite products to buy at Sephora. They are all things that I OWN, USE, and LOVE.

Sephora Sale 2023: Best Things to Buy at Sephora
Sephora Savings Event Dates
4/14 – 4/24: Rouge Early Access: 20% off and free shipping (no minimum)
4/18 – 4/24: VIB Preferred Access: 15% off and free shipping (no minimum)
4/18 – 4/24: Insiders: 10% off and free shipping (no minimum)
All Sephora Collection items are 30% off for Insider Members for the duration of the event.
Without further ado, here are my must-haves from Sephora.

Skincare
EYE CREAMS

This Dark Circle correcting cream is one of the best and most effective in my opinion. I notice the difference almost instantaneously. (I also found out this is the eye cream that my dermatologist actually uses.)
If you're looking for something to help with depuffing, this Triple Lipid Eye Treatment is phenomenal and a great price point. In fact, I tried it for the first time a few weeks ago and couldn't believe how plump and hydrated it made my under-eyes look.
SERUMS & TREATMENTS

I exfoliate 2-3 times a week and many of you know that the Dr. Dennis Gross peel pads are what I swear by. They will change your skin overnight. In fact, I've converted SO MANY #SilbSquaders into peel pad die-hards.
A newer Dr. Dennis Gross favorite of mine is the Vitamin C serum. I've been using it religiously since it came out a few months ago and it has made a huge difference in my overall brightness + lightening dark spots.
The Biossance Rapid Plumping Serum was my best new skincare find of the year in 2021. I stand by that. It does magical things to my face. Instant plumping and glow that lasts a LONG time.
Watermelon Glow Dew Drops = an amazing hydrating, brightening serum—initially saw it on TikTok and I was skeptical, but now I use it daily.
This vitamin C serum is jam-packed with antioxidants that help visibly plump and brighten the skin. It's especially great for women over 50, as the potent ingredient list helps address fine lines, wrinkles, unevenness, and firmness.
You know I preach about the importance of retinol. And if you have sensitive skin, I swear by this Kiehl's Microdose Serum.
If you're pregnant or looking for a plant-derived retinol alternative, Caudalie's Resveratrol is also phenomenal (and has an ingredient patented by Harvard researchers.)
This is technically an oil, not a serum, but Guerlain's Youth Watery Oil is EVERYTHING. I use it on top of my night cream and sometimes mix a drop into my foundation for extra glow.
MOISTURIZERS

The Augustinus Bader Rich Cream

honestly deserves to be in a category of its own because it's truly unlike anything else I've tried on the market. It's basically an entire skincare routine in one bottle. And it really makes a huge difference in my skin—but yes, you will pay a premium for it. (I much prefer

The Rich Cream

over The Cream.)
Whether you have normal, oily, or dry skin, the Laneige Water Bank Moisturizer is incredible. The texture reminds me of many MUCH more expensive face creams. Great for skin barrier repair.
A tried and true facial moisturizer that gets the job done at an affordable price point. This is also my top recommendation when I'm asked for man-friendly skincare. Guys love the fragrance-free simplicity.
For luxury moisturizers/creams you obviously can't go wrong with La Mer. In fact, I much prefer the Moisturizing Soft Cream over the original Creme de la Mer (which feels too thick for me.) If you're nervous about investing in such a pricey product, here's a pro tip: buy the mini size. Most people don't know that it's an option and it's under $100 during the sale.
Glow Screen is THE BEST sunscreen to wear under makeup if you want a glowy complexion.
CLEANSERS / ACNE TREATMENTS

If you like an exfoliating scrub, Exfolikate is the gold standard.
Makeup
FOUNDATION / TINTED MOISTURIZER / CONCEALER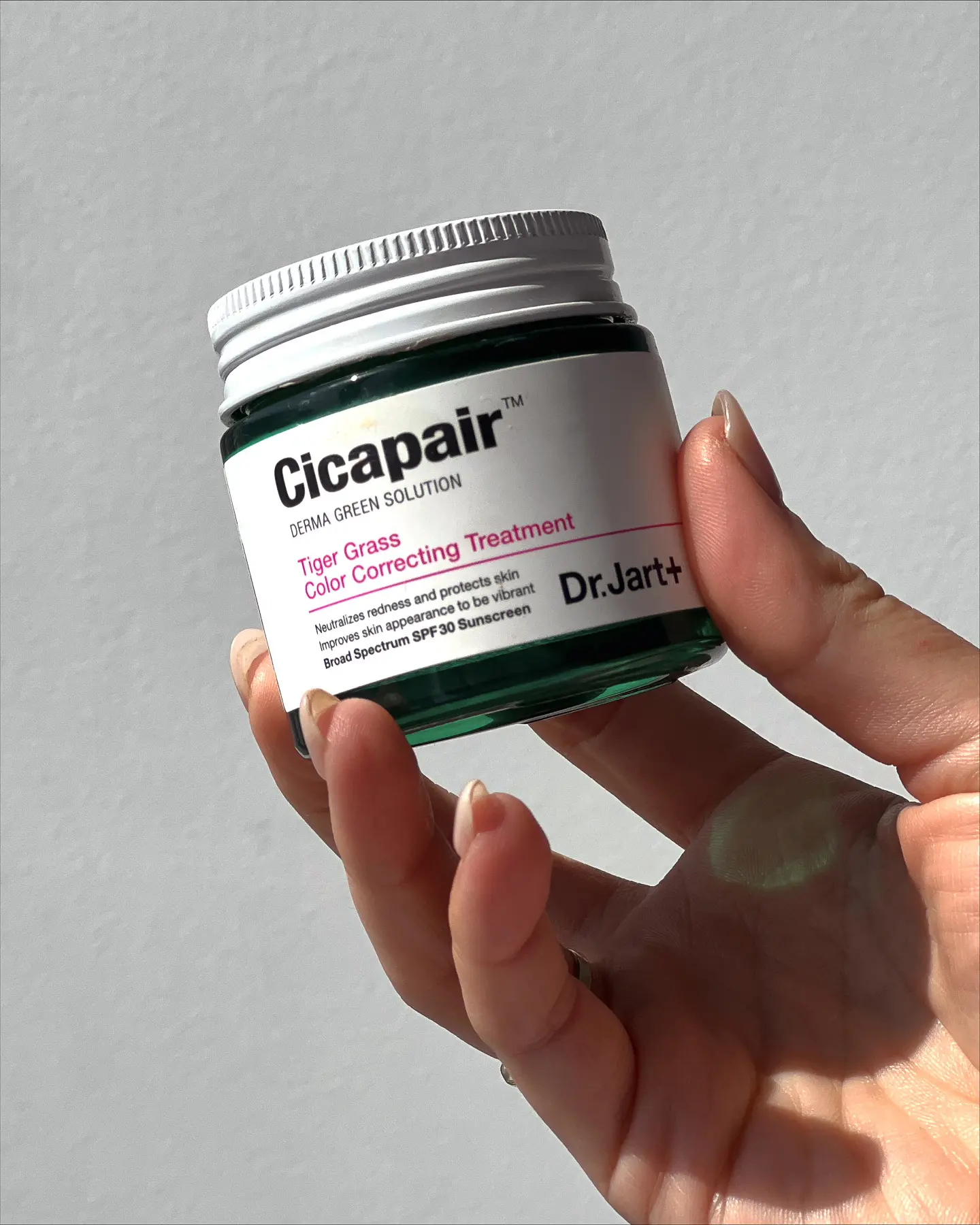 This color corrector from Dr. Jart+ went viral on TikTok last year and proceeded to sell out EVERYWHERE. No one could get their hands on it. It's now regularly back in stock, and I'm so obsessed with it. It counteracts redness and also gives your skin the healthiest most natural glow. Great under makeup as a base, or you can wear it on it's own!
I've said it once and I'll say it again—Flawless Filter will change your makeup game. Use it under makeup as a glowy primer, over makeup as a highlighter, or use it alone for a sheer, filtered complexion. I use shade 3 or 4.

There's a reason why every makeup artist is obsessed with Armani Luminous Silk foundation. It's just that good. Truly the silkiest, most beautiful coverage that also feels like you're wearing nothing. (See below)
For more coverage with SPF, the ItCosmetics CC+ Cream is a longtime favorite of mine. Just scroll up in this post and check out the before & after.

My everyday glowy foundation is Dior Forever Skin Glow in shade 2.5N.

The Caliray Skin Tint is awesome for anyone who prefers super sheer coverage (I'm shade 6).
BRONZER / CONTOUR / BLUSH / HIGHLIGHTER

The Gucci Soleil Luminous Bronzer I talk about constantly is magical. I always say that it makes me look like I just got back from vacation. I wear shade 2.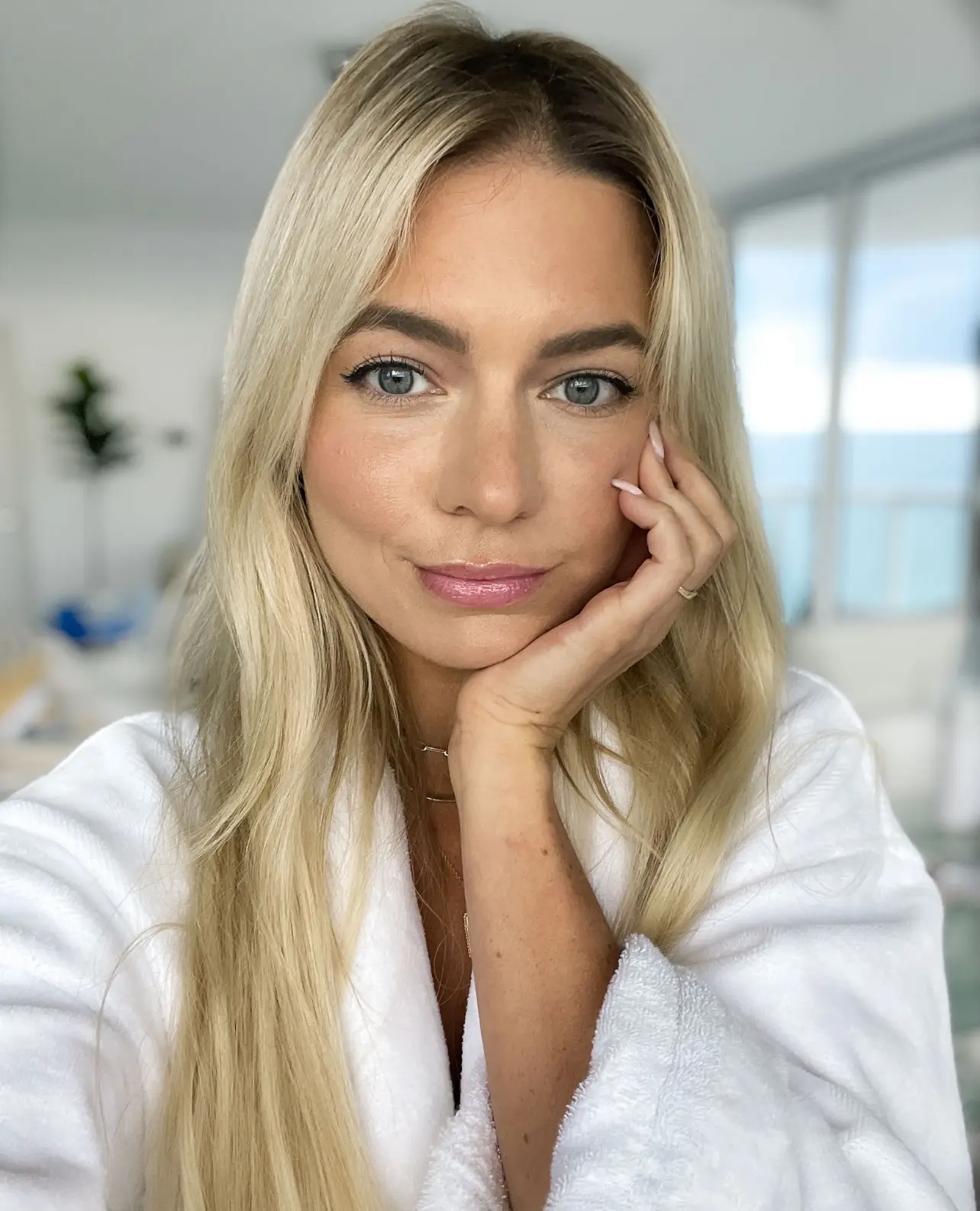 I truly can not rave about this liquid blush enough. (Get the shade "Happy.") There's a reason why all of TikTok is obsessed with it.

I'm newly obsessed with this Blurring Blush Balm from Danessa Myricks. It also gives a soft-focus blur to your skin.
After seeing every makeup artist do this, I now layer a powder blush on top of my liquid/cream blush for adding staying power. I alternate between the new blush from Gucci and the best-selling Dior Rosy Glow Blush in pink. Both blend in SO well and give you the most natural, gorgeous flush.

These Illuminating Bronzing Drops are EVERYTHING. Better than the Drunk Elephant ones in my opinion.
EYES

If you haven't figured out how to nail winged liner or if you have hooded eyelids, you need the Urban Decay Inks Liquid Eyeliner. It has an ergonomic grip and also the sharpest tip which makes applying it the easiest process ever.
You've heard me extol the virtues of this eye shadow primer before. If you have crepey lids or your eye shadow just never seems to last, this primer is a must.
If you're in search of an eyeliner that won't budge or smudge EVER, Urban Decay's 24/7 is the one. Im fact, I've literally worn it in the pool and it still looked perfect.
BRUSHES / SETTING SPRAY / PRIMER / SETTING POWDER

If you're looking for one solid foundation brush, go with the Sephora Collection Pro Foundation Brush #47. That's currently the one I'm using.

I'm unfortunately here to tell you that the Givenchy "magic dust" setting powder is as amazing as everyone says it is. It looks like an airbrush filter on your face. But if you prefer pressed powders, try this.
The name "All Nighter" isn't an exaggeration. I used to use this setting spray before going out until 4am and would come back with my makeup still looking perfect. I also still use it to this day.
This Hydrogrip Primer is another "TikTok made me buy it" product that lived up to the hype and then some.
LIPS
I had heard incredible things about this Fenty Lip Luminizer (shade FU$$Y) and OMG did it exceed expectations. See photo above. It's a must-have. I reach for mine constantly, and keep it in my "going out" bag because it makes my lips look gorgeous, plump, and sparkly in an instant.
It's hard to find a lip oil that's not too oily yet leaves your lips feeling hydrated and refreshed. This one is super shiny, slightly plumping, and non-sticky.
I wear this lip balm in the RUSH when I need a little color but don't want to look like I'm wearing lipstick. It's also super hydrating thanks to the Hyaluronic Acid.

HAIR / BODY / TOOLS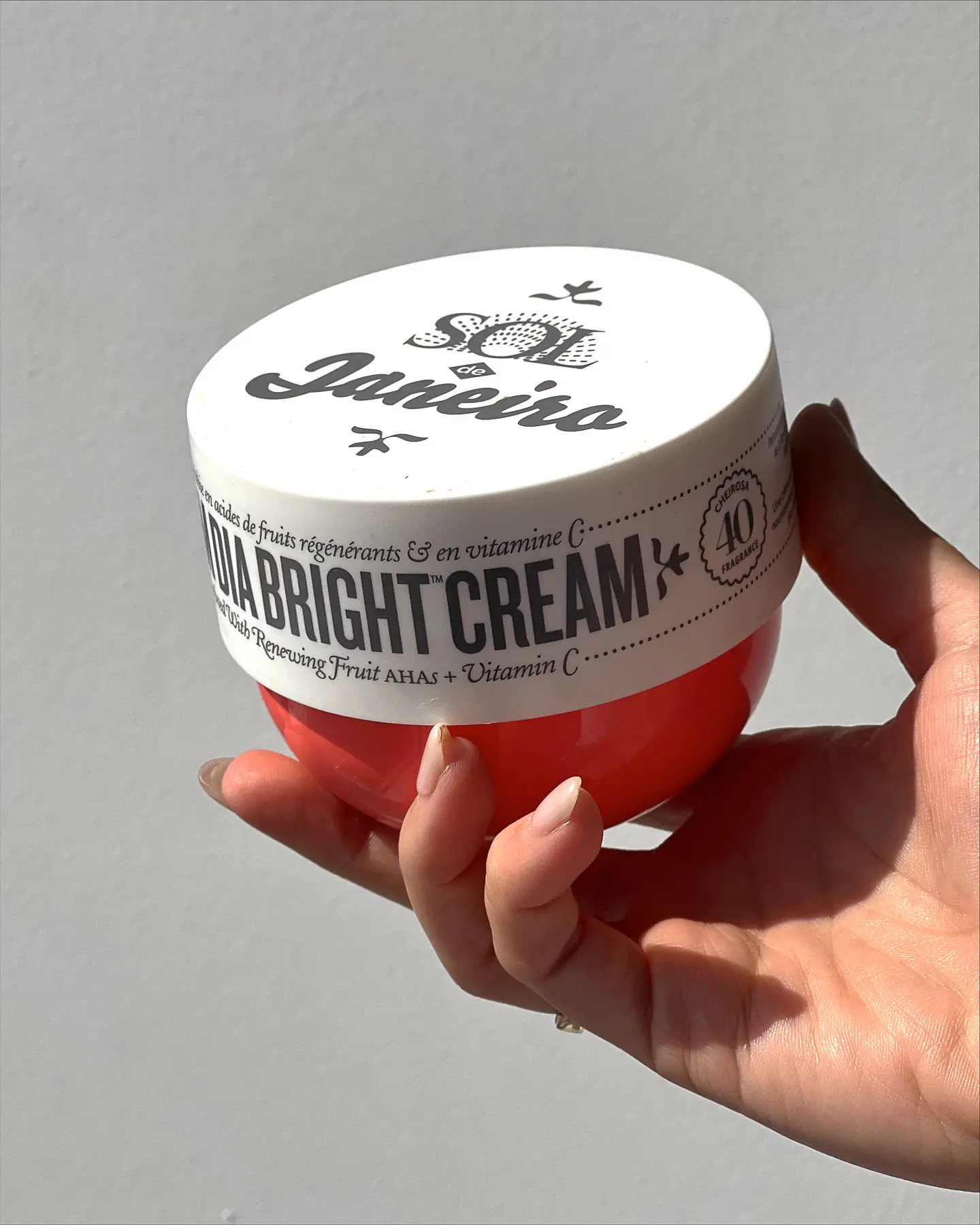 If you're looking for a luxe everyday body serum, this one is incredible. You can layer it under your moisturizer on days you're feeling extra dry.

You MUST try "The Body Stone" from Kate McLeod. It's one of the coolest, most innovative products I've bought in a very long time. It's a solid moisturizer that glides on like butter.
Same with my curling wand. I also change my mind about how thick of a barrel I like constantly. So getting the interchangeable set was the best move for me.
Once you try Bum Bum, you probably won't want to use another body lotion again. I buy the massive tub because I need to have it at all times. If you already love Bum Bum and want to try something new? Go for the Bom Dia Bright Body Cream. It's SO GOOD. I can never decide which of the two I like more.
I can't stress this enough—if you're a (non-natural) blonde, you MUST use this shampoo/conditioner duo. Keeps my color looking fresh and not brassy!
You know how I always say "DON'T NEGLECT YOUR NECK!" This neck serum is my go-to.

If you have damaged or color-treated hair that you're trying to get healthy again, Olaplex is genuinely the best way to do it.
The Necessaire Body Exfoliator made me realize the importance of self-care. It truly transforms your shower into an indulgent, relaxing experience and is worth every penny.

Anything else you'd like a recommendation for that you don't see here? Have questions about a specific product? Drop them in the comments below and I'll try to answer as soon as possible 🙂