Finding a beauty blogger who hasn't raved about Summer Fridays' Jet Lag Mask is kind of like thinking you're going to marry your high school sweetheart. Possible, but it's probably not going to happen.
And it makes sense: within two weeks of launching, the mask became Sephora's best-selling skincare product, and, according to Summer Fridays, one tube of it was sold every two minutes in 2019.
I'll be honest: I was on the fence. Summer Fridays is the lovechild of two beauty influencers, and, as we've learned, Instagram-born products tend to run on the gimmicky side.
But, as evidenced by this very article, I'm also a very big fan of influencers (hi, Lindsay,) and if the Jet Lag Mask felt as good as it looked, I knew I was in for something good.
So, I put it to the test. Here's everything you need to know.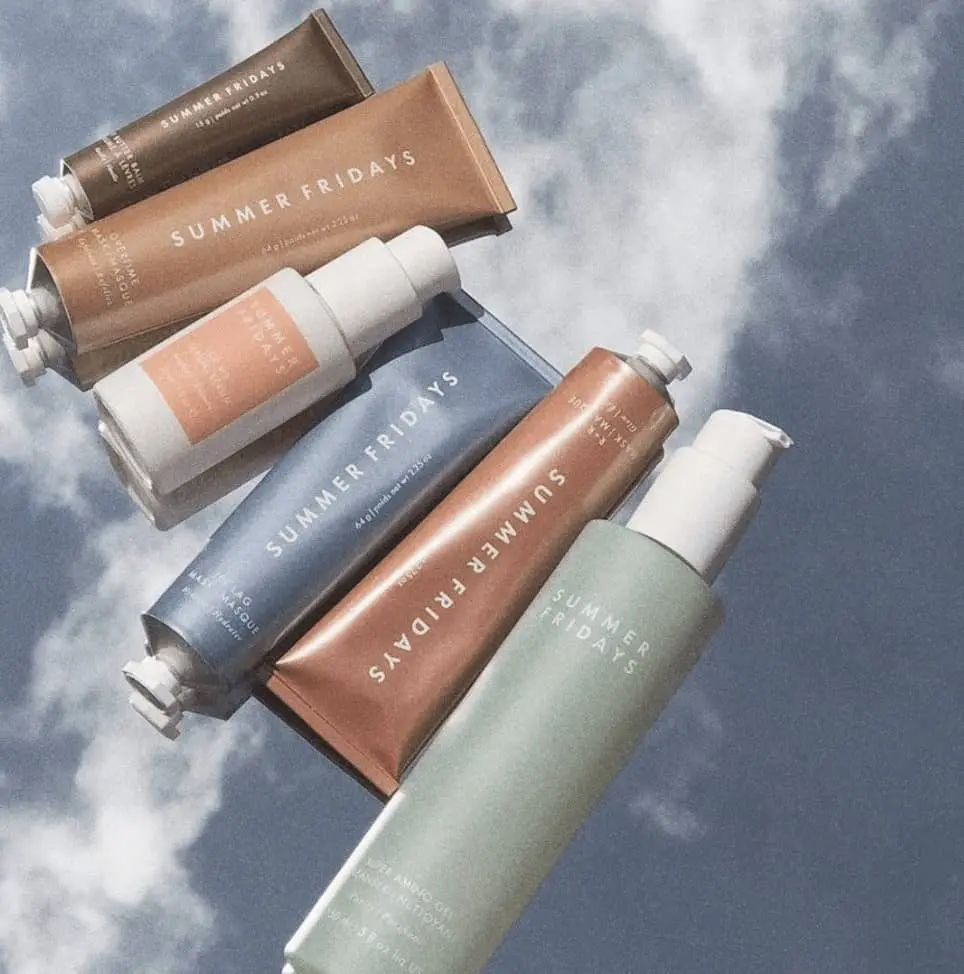 ---
Summer Fridays Background
Created by beauty and lifestyle influencers Marianna Hewitt and Lauren Gores Ireland, Summer Fridays is perhaps the most successful influencer-backed company we've seen in the last couple of years.
Their vegan, cruelty-, and paraban-free products aim to relieve stressed out skin and give an immediate glow. Summer Fridays is all about giving your skin some time off, so you can focus on more important things.
Since the brand's explosive launch in 2018, they've launched seven products, though none have seen success quite like their inaugural Jet Lag Mask, which almost immediately hit best-seller status.
The brand has quickly become an uncontroversial, for-all-skin-types staple in the beauty community.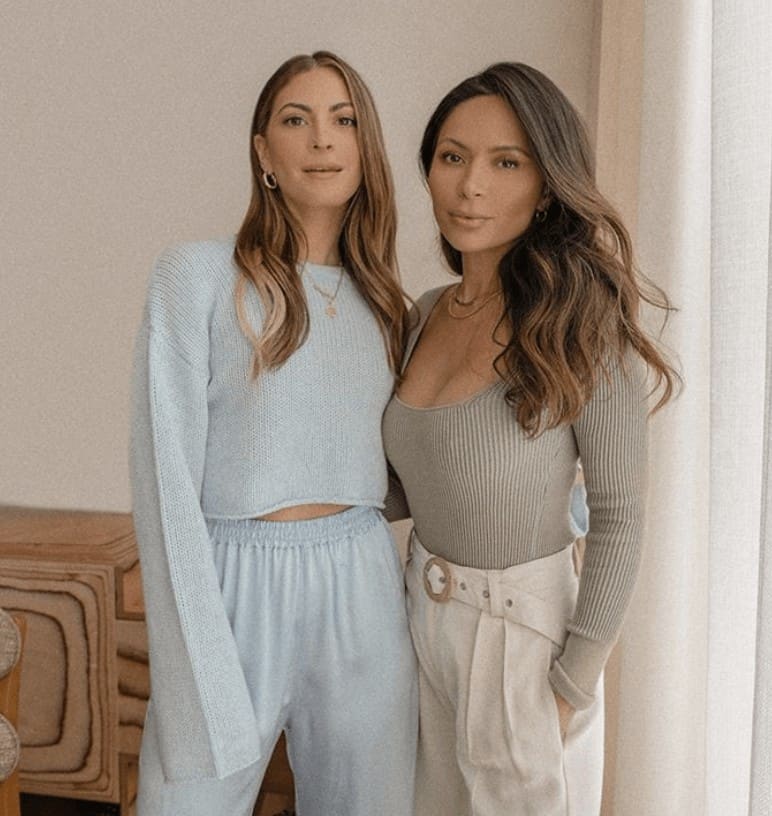 ---
Summer Fridays Jet Lag Mask Review
Best For:
While the product claims to be suitable for all skin types, there is shea butter in the formula, which can be potentially irritating for those with acne-prone skin.
That being said, my own acne-prone skin had no problems with the formula, and the product does claim to be noncomedogenic.
What Does the Jet Lag Mask do?
The Jet Lag Mask uses skin-loving ingredients to deliver rich hydration and radiant complexion to the skin.
The uber-dewy moisturizer-mask hybrid calms and soothes overworked skin via a cocktail of vitamins, ceramides, and antioxidants.
Price:
The Jet Lag Mask costs $48 for a 2.25 oz/64 g tube. There is also a 1 oz/28 g mini size available for $25.
They also recently announced a jumbo-sized 5oz version of the tube, for those who really can't get enough. It retails for $65 and is available exclusively on SummerFridays.com.
How to Use the Jet Lag Mask:
Here's what I really like about the Jet Lag Mask: there's a ton of different ways to use it.
The most common way is as a 10-minute mask, which you can simply blot off with a tissue if necessary (no need to rinse!)
The product can also be used an overnight mask, applied during the last step of your nighttime routine.
If you're not the masking type, apply a thin layer and use it as a daily moisturizer and/or primer under makeup.

While those are the three main uses, I've heard of a bunch of other ways too (as a hand cream, a pre-moisturizing step, an eye cream, an eczema spot treatment, etc.)
The Results:
Right off the bat, I loved the mask's rich, creamy texture.
That being said, I think a little goes a long way. I'm definitely one to slather on a mask, but I've found that too much of the Jet Lag Mask leads to product pilling.
Perhaps because of my heavy-handedness, I've actually had better luck using the mask as a moisturizer instead.
I use between a pea- and dime-sized amount, and I haven't experienced any more pilling.
I love the way you can really feel the product sink into your skin—it's immediately hydrating without leaving behind any oily residue.
Though the product is fragrance-free, there's definitely a subtle minty smell to it, which I actually really like.
I'm still playing around with exactly how often I should use the mask—I really like it, but I don't know that it's something my skin needs (or can handle) every single day.
---
Summer Fridays Jet Lag Mask vs. Laneige Water Sleeping Mask
I think the biggest difference here is in texture.
The Jet Lag Mask is creamier, while the Water Sleeping Mask is a gel-based moisturizer that feels a lot lighter and more slippery.
While the Water Sleeping Mask is much cheaper ($25 for a 2.3 oz/70 mL tub), I am not a fan of the texture whatsoever, so the Jet Lag Mask wins for me.
Summer Fridays Jet Lag Mask vs. Farmacy Honey Potion Renewing Antioxidant Hydration Mask
I enjoy a thick, occlusive-feeling product, so do not take it lightly when I say that the Honey Potion Mask was almost too thick even for me.
The texture really is close to honey—it's goopy and sticky and kind of hard to spread.
Once on, the mask needs to be massaged in for a few minutes, during which it heats up and turns into a white cream.
I guess I can see where Farmacy was coming from, thinking that a self-heating mask would be luxurious and fun, but it mostly just reminded me of the hot, itchy feeling of irritated skin. (Speaking of Farmacy, we tend to like their Honeymoon Glow much more!)
It gets points for including a magnetic spatula that sticks to the top of the packaging, but the Jet Lag Mask definitely beats this one, no questions asked.
---
Final Verdict:
I definitely really like this product, but, like most things in life, it's not without its faults.
First, let's talk about what I liked.
The packaging is super chic and plastic-free (besides the cap); I love the crinkly packaging. Given how little of the product you need for a single use, I do think you're getting a pretty fair deal.
I appreciate a well done multifunctional product, and this definitely delivers there. It makes my skin immediately dewy and plump and wears well under makeup, but it's also great on its own.
And now, what I didn't like. While the packaging is super cute, it is kind of prone to breaking. As I've used up my tube, I've noticed a few little rips in the material, which makes product ooze out the sides a little. I also hate that it pills if I put too much on.
Based off the reviews, it seems like people absolutely love it or really do not like it. I feel meh. This is not the kind of product anyone needs—more of a luxury than a necessity.
I think if you have dry skin or if you're in market for a good hydrating mask, go for it.
I like the Jet Lag Mask, don't get me wrong; I just don't think it's life-changing. It's a solid choice when it comes to hydrating masks, and its multi-functionality makes it a good investment.
But at the end of the day, there are some products I can't bear to be without, and this is just simply not one of those products.
Check out Summer Friday's other products here.
---
If you make a purchase through one of the links included in this post, I may make a small commission. As you know, I only feature products that I genuinely love.