With a global pandemic keeping me grounded, I've found a new appreciation for road trip-able destinations. I had heard from so many people that there were a ton of great things to do in Newport, so off to Rhode Island we went…!
I'll admit—I was definitely hesitant to travel given the current state. Plus, I worried I'd lose that sense of wanderlust and exploration I've come to associate with travel.
Luckily, Newport set the bar high for mid-pandemic vacations. It was seriously the perfect weekend trip—totally explorable over the course of three days, beautiful in every season, and plenty of things to do without being overwhelming.
Newport makes for an awesome romantic getaway, but it's also PERFECT for a girls trip.
We went during the early Fall, but I've heard that summer is amazing (albeit busy) and even in the Winter, Newport almost feels like a Hallmark movie IRL.
I compiled all of of my recommendations for the best things to do in Newport, Rhode Island below.
---
Best Activities in Newport
Cliff Walk: Famous 3.5-mile path with amazing views of the ocean and Newport's insane architecture (think mega-mansions!)
Sail Boat Tour: There's a ton of companies that do this (Sail Newport, Gansett Cruises, Sight Sailing Newport, Heron Luxury, Antique Yacht)
Newport Lampshade: Home goods store!
Newport Wineries/Vineyards: Wine, duh (the Shark Bite wine is highly recommended)
The Breakers: Largest mansion in Newport
International Tennis Hall of Fame
Goat Island Lighthouse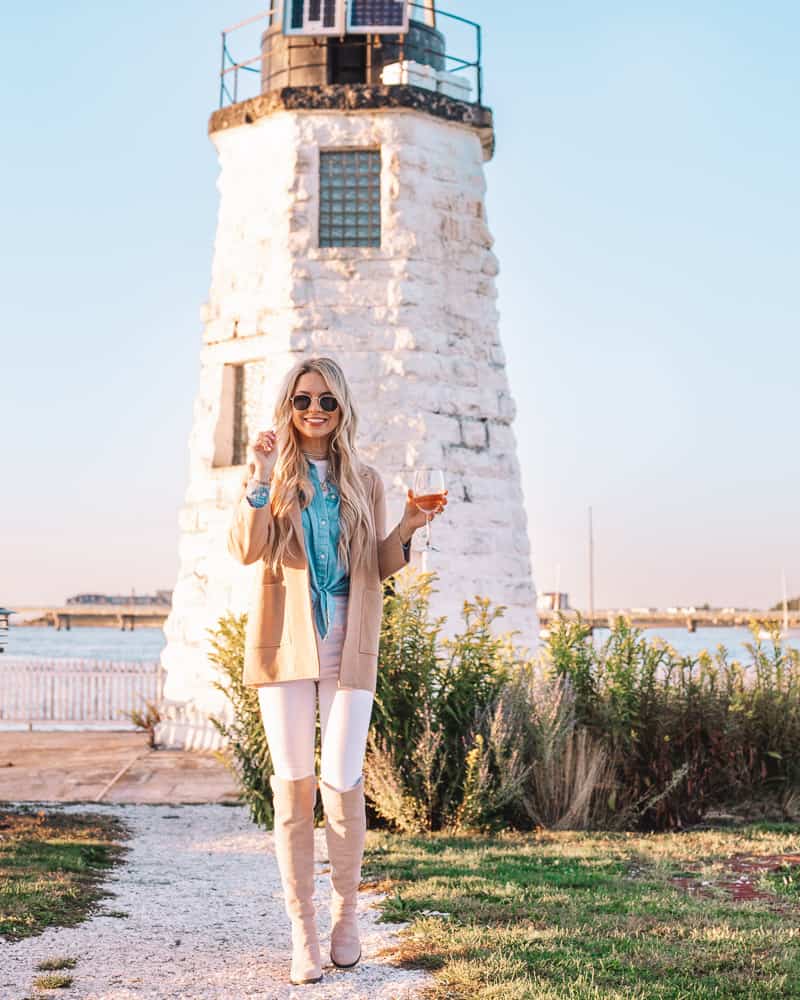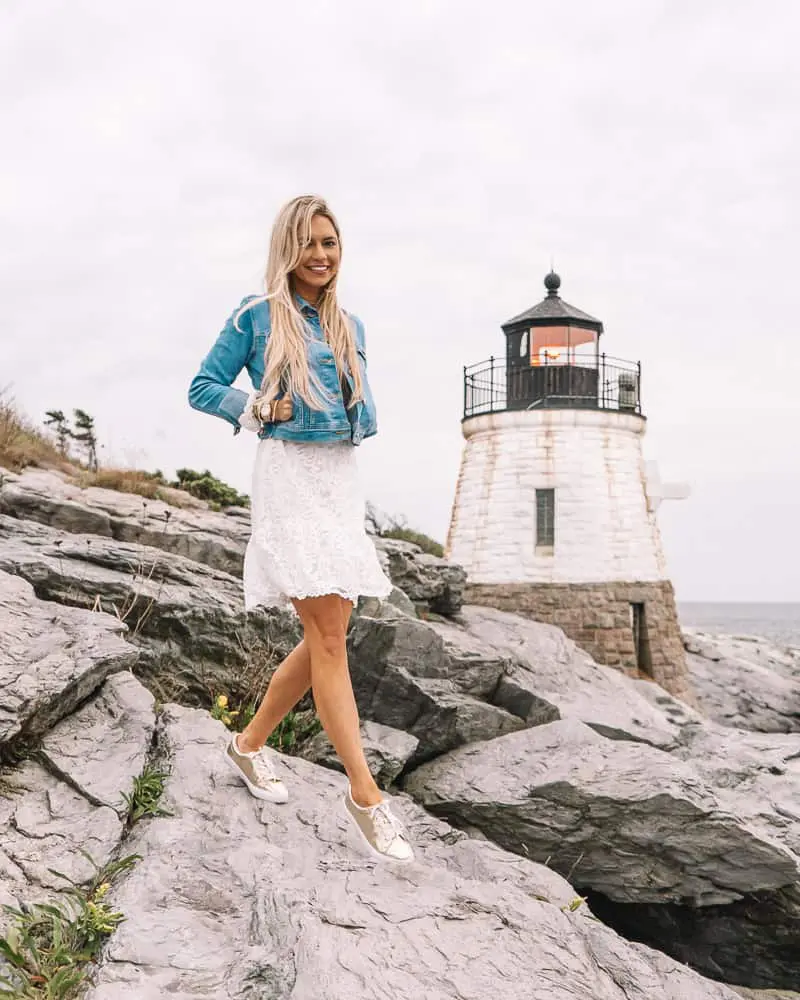 ---
Pro Tip: If you're heading to Newport for a special occasion, book a blow out appointment with the amazing Julie Rose—she'll even come to your hotel!
Coffee and Breakfast in Newport
Coffee Grinder (coffee)
Nitro Bar (coffee)
---
Restaurants in Newport
The Living Room Bar at The Brenton Hotel (go for a drink)
Giusto (new and amazing Italian food; go for dinner)
The Patio at Black Pearl (lunch)
Lawn at Castle Hill (drinks/dinner/brunch)
Pro Tip: Need a photographer to capture a proposal or engagement photos? Hit up Caitlin Elizabeth James. She's an awesome local photographer, and shot some of the photos seen within this post!
The Chanler (drinks/dinner)
The Black Pearl (drinks/dinner/lunch, try the mudslide cocktail!)
Clarke's Cookhouse (dinner)
The Mooring (clam chowder)
Auberge Vanderbilt (rooftop drinks)
Scarpetta at Gurney's (dinner)
Bar Cio (Rhode Island style pizza)
Midtown Oyster Bar (lunch)

Diego's (casual dinner/brunch)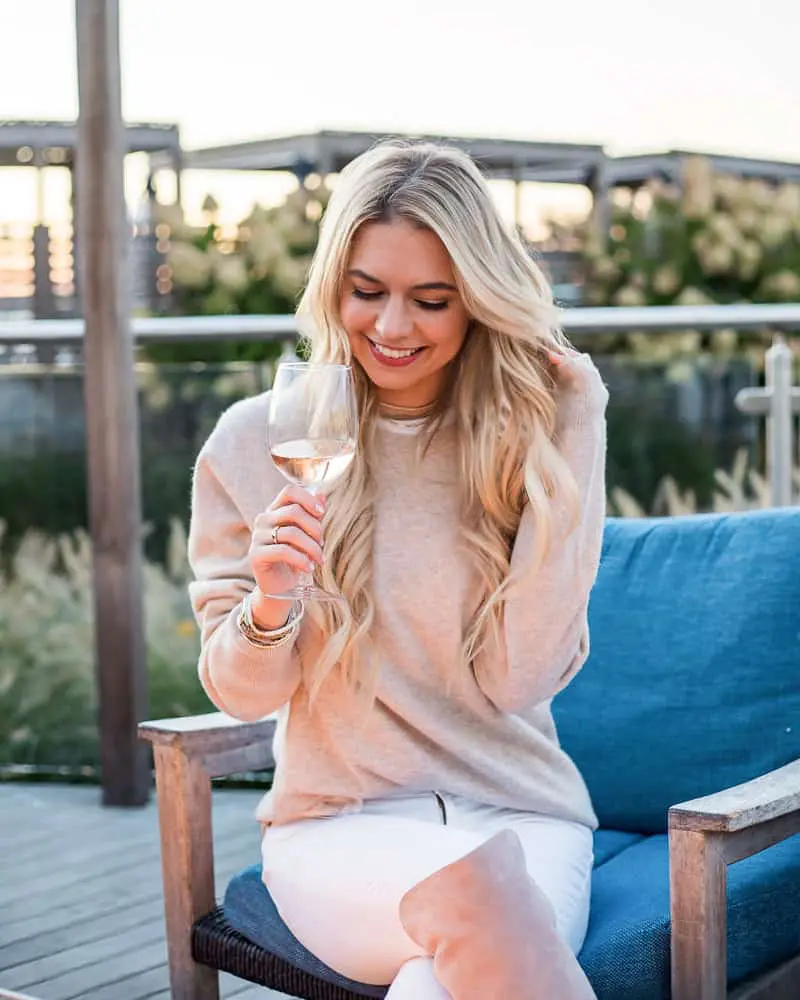 Thames Street Kitchen (dinner)
41 North (drinks on the water)
White Horse Tavern (dinner)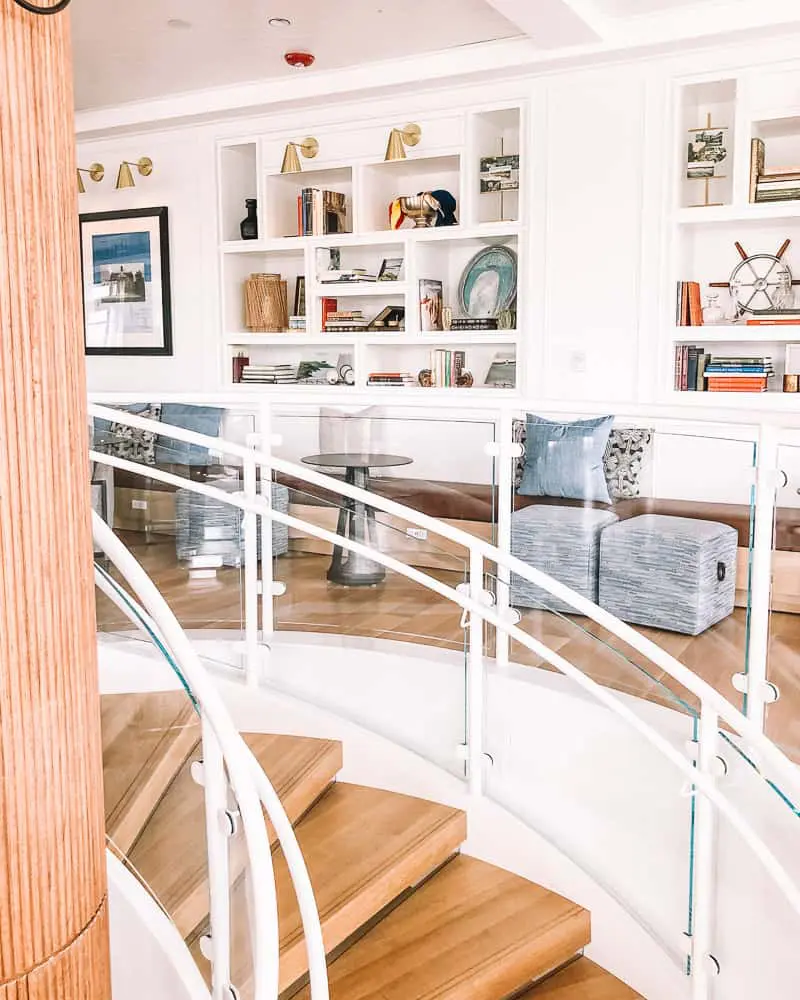 ---
Here's a glimpse into more of our Newport trip!