Since moving to Miami part-time, Matt and I have discovered that the food and drink scene here is unmatched. We knew it was good based off of previous weekend trips, but now that we've had more time to try new spots, we can confidently say that the restaurant options here are top notch.
In fact, I'd even go out on a limb and say that the restaurants and bars are honestly just as good as they are in New York, which is certainly not a light statement.
Whether you're looking for a casual lunch place or a spot for a fancy night out with your girlfriends, the spots below are sure to impress. Below, you'll find my list of the trendiest restaurants in Miami, as well as some lower-key casual spots as well.
I'll keep adding to this list as I find more favorites!
Trendiest Restaurants in Miami for a Night Out
I get multiple messages a day from people asking about Miami restaurants, and the most common request is for trendy places that are good for groups of girlfriends, bachelorette parties, or a couple who wants a night out away from their kids (lol).
The nice thing about Miami is that there are SO. MANY. PLACES. for that kind of thing. All of the spots below are restaurants that will make you feel like you're having a *night out* without having to go to a full-blown club.
You can get decked, wear your highest heels, listen to great music, and (most importantly) be treated to phenomenal people-watching.
* denotes places that have some element of dancing (either at the table or after dinner)
Mila: my go-to spot for dinner with girlfriends; difficult to get a rez last minute, so make yours in advance. I typically just book through OpenTable (and I believe they open reservations about a month out.)
Byblos: Eastern Mediterranean/Turkish food; good for groups or a date night; cool vibe & music. order the Turkish Manti Dumplings
Swan*: one of my favorites for a date night or group. Great crowd and consistently good food. The cocktail lounge upstairs, Bar Bevy, is a vibe for after dinner drinks.
Kiki on the River*: sharable Greek food in a party atmosphere (especially on Sunday nights) w/DJs, sparklers, dancing, etc. great for big groups of girls/bachelorettes
Prime 112: vibey steakhouse on South Beach
Strawberry Moon: buzzy Mediterranean restaurant at The Good Time Hotel
Jaya at The Setai: fancy Thai food at The Setai; see-and-be-seen vibe + great people watching; fire dancers and a DJ depending on the night
Komodo: sceney resto w/good music that's good for big groups; Southeast Asian & sushi
Chotto Matte: Peruvian / Japanese tapas (great for sharing & groups); dining room feels quintessentially *Miami* – open-air with palm trees, dim lighting, DJ booth
Cecconi's at Soho House
Sexy Fish: a Miami outpost of the eternally popular London hotspot. It just opened. We went during the opening and it is hands-down the most over-the-top restaurant in Miami. Almost has Vegas vibes. (Also apparently it has a 3 month wait for rezzies.) The food was really good (and $$$) but I feel like you really go if you want an *experience.*
El Tucan*: dinner cabaret that turns into a nightclub (see below.) Good for groups
Hasalon*: new Israeli resto from Major Food Group. I haven't been yet but I've heard it's more about the scene/dancing than the food. Good for big groups.
Villa Azur: similar as above; I know a lot of people who love it & have been multiple times. Good for a "night out" vibe
Marion*
Best Upscale Restaurants for Dinner in Miami
These are nicer restaurants that I would recommend for amazing food and ambiance without a "party" style atmosphere.
Casa Isola: incredible authentic Italian food in a cute, instagrammable setting; wine & beer only
Joe's Stone Crab: arguably Miami Beach's most iconic restaurant; it's a must. make reservations on Resy (or if you do a walk-in, make sure you go early, when they open for dinner service.) Order a martini at the bar while you wait.
Mandolin Miami: amazing Mediterranean food in a gorgeous outdoor setting that's reminiscent of something you'd find in Greece
Lucali: if you've always wanted to go to the original location but cant get in, the Miami offshoot is way easier. they don't take reservations but if you go early, there's not typically a wait
Matador Room: Jean-Georges resto at The Edition. Gorgeous dining room and outdoor space. Order the avocado & jalepeño pizza; have a drink at the Matadoor Room before or after dinner
KYU: probably in my top 3 Miami restaurants. an asian-fusion menu that is to-die-for. make reservations well in advance. order the korean fried chicken and hot pot. later in the evening it can get a little loud, so if you're with older people who complain about loud restaurants, go early. get ice cream at Salt & Straw next door for dessert.
Osaka Nikkei: if you're in the mood for really good sushi in a really sexy dining room setting… this is the spot. located in Brickell.
Abbalé Telavivian Kitchen: delicious Israeli cuisine; I recommend sitting outside on the patio; beer & wine only
Juvia: Rooftop bar and restaurant on Lincoln road with sweeping views of the city
Ocean Social: beachfront resto that's really pretty for sunset drinks and oysters; newish. located at the Nobu Hotel
Amara at Paraiso: Latin cuisine overlooking Biscayne Bay; also a great spot for sunset/happy hour bites and drinks
Makoto: one of our date night go-to's. Located in the Bal Harbour shops. The crowd is a mix of families, couples and is less sceney than some of the other places
Hiden: the most insanely delicious hidden Omakase spot located in the back of a taco shop. when you make a reservation, you receive a "password" via email a few hours before. they only have two seatings per night and (if I remember correctly?) there are only like 12 people dining at a time. everyone eats at the sushi bar and watches the chef prepare each course. definitely a special experience esp for foodies.
Como Como: high-end Mexican seafood restaurant at the Moxy Hotel. good for groups. go to the attached Mezcalista lounge for drinks and music after dinner
Lido Champagne Bar at the Four Seasons Surfside: another one of our go-to date night spots. they don't take reservations. probably my favorite place to eat at the bar (or one of the nearby bar tables). a chic Miami scene and usually an older/more tame crowd.
Michael's Genuine: buzzy high-end restaurant in the Design District. seafood / American
Los Fuegos: located at the Faena; grilled meats and fish prepared in Argentinian asado style; go to The Living Room or Saxony Bar for drinks after dinner
Call Me Gaby
Carbone: same exact quality of food as in NY but feels much larger/bigger scale. consistently delicious.
ZZ's Club
Best Casual Restaurants for Lunch, Brunch, and Take-Out in Miami
Pura Vida: healthy eats; multiple locations & great for take-out / delivery as well
Big Pink: the place you go for diner food at 4am or to nurse a hangover
Mimmos
Carrot Express: similar to Pura Vida; multiple locations & take-out/delivery
Under the Mango Tree
MIA Market: elevated food hall located in the Design District; great place to stop for a quick & casual bite while shopping
Best Casual Miami Restaurants for Dinner
Time Out Market: an indoor marketplace with stalls from tons of local restaurants
Taquiza: delicious tacos & margaritas; various locations (counter service)
Rickey's Thai Bistro: this is the hole-in-the-wall Thai place that Matt and I are obsessed with; no reservations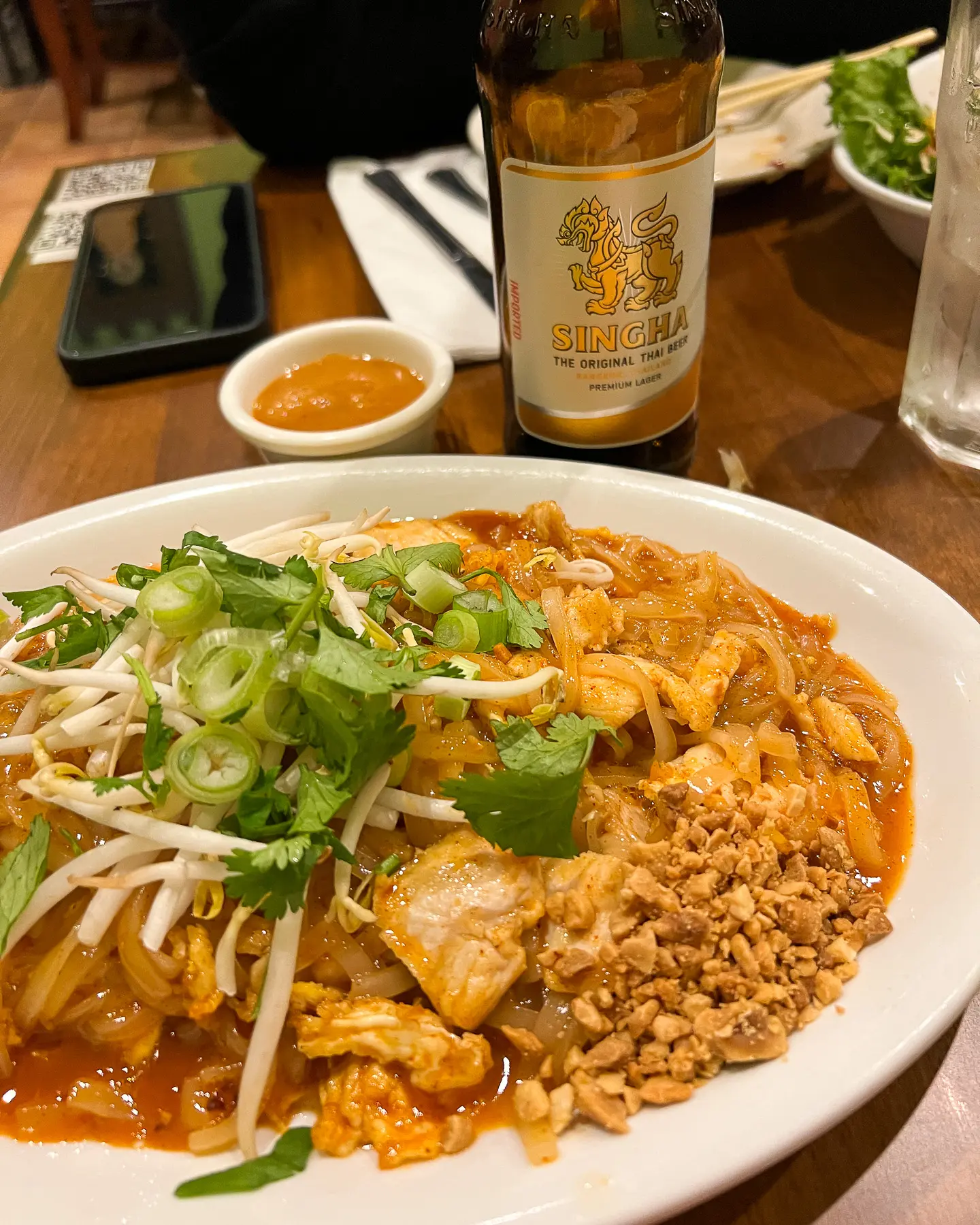 Bakan: delicious sit-down Mexican food (tacos, margaritas, tostadas etc.) in Wynwood
Lung Yai: I haven't been here yet, but this was one of the casual/authentic Thai places that came most recommended by my followers
Diya Miami: vegetarian Indian food. absolutely incredible
Planta: an entirely plant-based menu that even non-vegetarians and vegans love. TRUST ME. your mind will be blown. order the watermelon sushi.
Lagniappe: New Orleans / French Quater-inspired jazz bar & resto with live music and reasonably priced wine & cheese plates. very causal; huge outdoor patio area and cozy living room