One of the best parts about my job is being able to test products, and then share my favorites with you. I purchase a lot on my own, and get sent even more—typically 5-10 packages per day—so in order for something to stand out, it has to be pretty damn special.
I've never really done a "best of the year" blog post, but considering I had a bit more *time on my hands* to experiment with products in 2020, now felt like as good a time as any.
My Best Beauty Discoveries of 2020
These are things that I found myself continuing to use over and over again—and things that I will continue to use (and repurchase) in 2021.
Questions about any product listed below? Drop them in the comments and I'd be happy to weigh in.
[Click to shop. Detailed reviews below the photo!]
Bumble & Bumble HIO Hair Mask: Hands-down the best hair mask I've tried in years. Love that it comes in a squeezable tube and not a tub.
Lux Unfiltered Self-Tanner: I've been a long-time follower of Sivan, and when she launched her self-tanning product, I knew it would be good. It did not disappoint. No streaks, minimal smell, moisturizes while it tans, and doesn't stain your clothes.
UBeauty the Super Smart Hydrator: I'm gonna go out on a limb and say it: this was my favorite luxury beauty discovery of 2020. It's expensive AF but if you've got the budget for it and want instant dewy, luminous skin…you need to try this. It's one of the most unique beauty products I've ever tested. The formula is like a serum/cream hybrid, and takes my skin from looking dry-and-tired to alive-and-glowing within seconds.
Innisfree Green Tea Hydrating Lip Mask: I've been using this nightly. Reminds me of Laniege (which I still love) but a slightly less expensive version.
Tinkle Face Razor: 2020 was the year that I discovered at-home dermaplaning and I will never look back. Baby smooth skin in an instant. (Pro Tip: do not do this while intoxicated. Take it from me. I lost the tail of an eyebrow.)
Uoma Beauty Double Take Contour Stick: I'm so glad that I discovered this Black-owned beauty brand. It's the creamiest, most pigmented cream contour product I've ever tried, and blends SO well. The highlighter is super subtle and pretty. I use the shade Fair Lady.
Maybelline Falsies Lash Lift Mascara: I've tried every drugstore mascara known to man, and this one has been my hands-down favorite of the year. It manages to lift and curl my extremely straight lashes—no lash curler required. (It's the first mascara I've found that I can use without a lash curler!)
Bobbi Brown Undereye Corrector: Cancels out dark circles like no one's business. It can be worn on its own for a no-makeup-makeup look, or layered under concealer for more coverage. I use the shade Light Bisque.
Supergoop Glowscreen SPF 40: I finally purchased this after hearing rave reviews about it, and initially I thought it might be overhyped—but the more I've used it, the more I've come to love it. It makes wearing sunscreen every day a DELIGHT because it has a gorgeous glowy finish.
Ouai Super Dry Shampoo: When it comes to dry shampoo, I'm usually partial to my cheap OG fave Batiste, but on days when I need a little *extra,* this super dry shampoo is awesome.
Harry Josh Makeup Wave & Setting Clips: I loooove these little guys! I use them to keep my hair out of my face when I do my makeup (and they also help to set the little front pieces of my hair by flattening them out and keeping them frizz-free without leaving a dent or ridge.)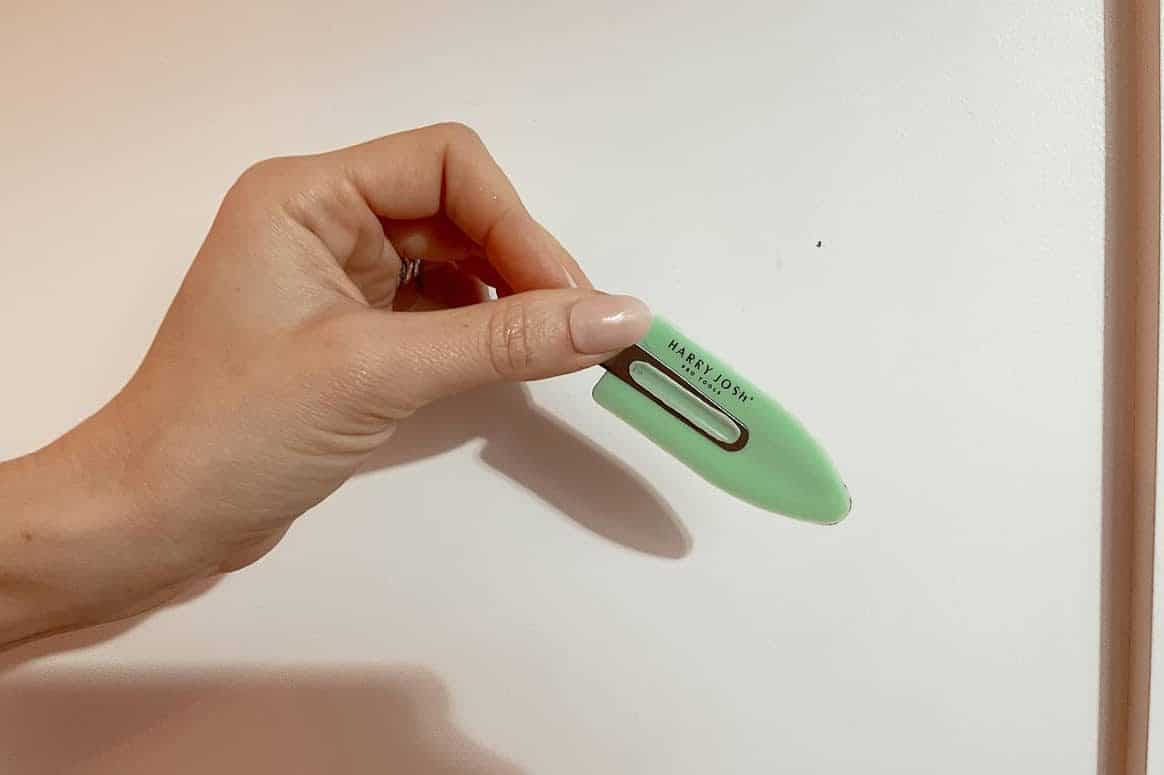 Colleen Rothschild Microfiber Hair Towel: I never understood these hair towels until I tried it for myself. Now I refuse to go back to using a regular towel. Because I have extensions, my hair used to take a looong time to dry—this towel cut down the drying time in half.
Nuface Trinity: I re-introduced the Nuface to my life in 2020, and I'm so glad I did. When I'm consistent with my use (3-4 nights/week) I notice a BIG difference in how lifted and contoured my cheekbones look. Also helps with depuffing and fine lines.
Lawless The Little One Eyeshadow Palette: I've never been a big eyeshadow girl, and would never make my way through a huge palette, so this mini one is PERFECT. Every shade is neutral and wearable, and you can use different combinations based on whether you're going for something more dramatic or something totally natural.
Clé de Peau Illuminating Concentrate Skin Care Set: This was gifted to me and because it's a bit pricey, I decided to save it for a special occasion. I used it the night before a photoshoot and I SWEAR my skin has never looked better. I also noticed that my makeup went on so much more beautifully—it almost looked airbrushed. I'd recommend this to a bride or anyone with a big event coming up. The box comes with a set of 6.
Skinceuticals Triple Lipid Restore: Moisturizers/night creams are one of my favorite things to test, so I rarely make it through an entire tub before moving onto something new. This one is a different story. I finished the full tub and I'm about to restock it. It's anti-aging and insanely hydrating. After I use it, I notice that my skin is visibly plumper and bouncier.
Clutch Press-On Nails: When nail salons closed in March, I was desperate for nice nails (and totally incapable of painting my own.) These saved the day! If you're a fake-nail-novice, check out my post on how I apply my press-ons (and get them to stay for 2 weeks).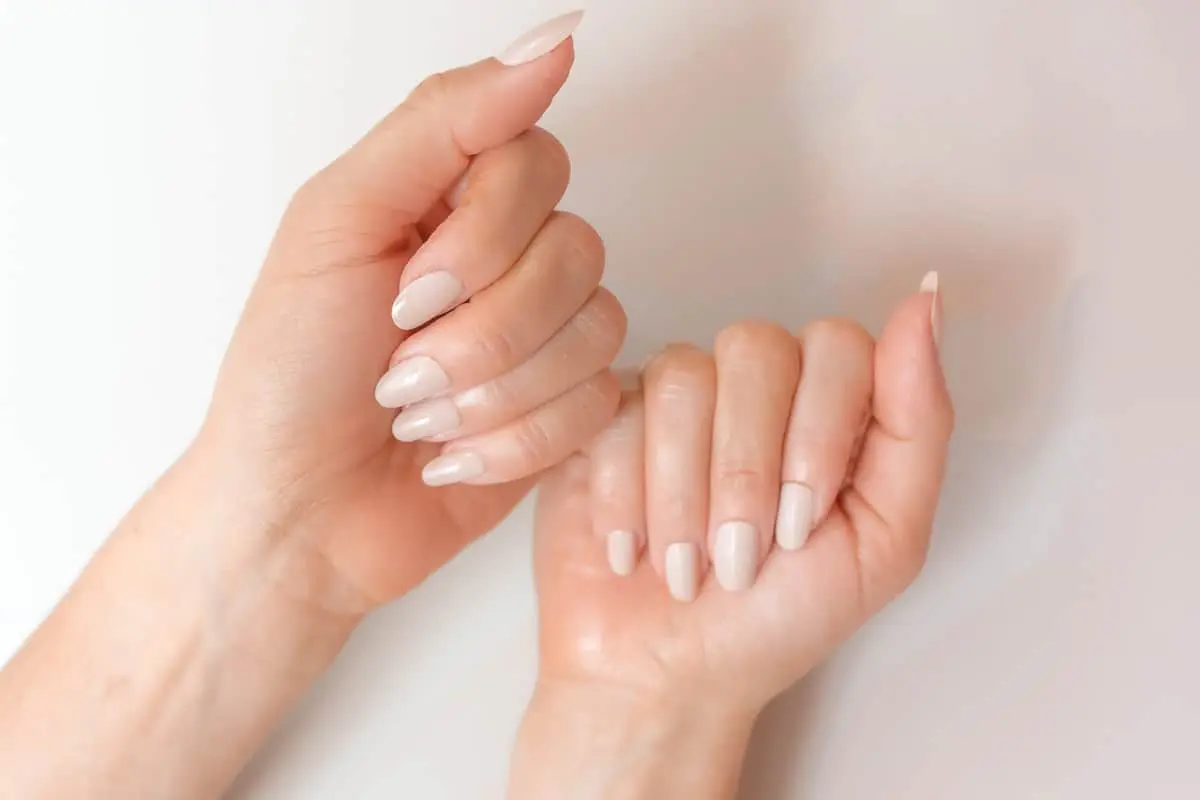 Elemis Pro-Collagen Energizing Marine Cleanser: On days that I wear makeup, I typically double cleanse to ensure that there's no trace left behind. I first remove my makeup with my forever go-to Elemis Cleansing Balm, and then use this Marine Cleanser. It has a beautiful silky texture, smells amazing, and leaves my skin feeling refreshed (not tight). [Here's an interesting post we did about how to properly wash your face!]
Biologique Recherche P50: I finally bought this for myself after years of hearing about how amazing it is. I can confirm—this chemical exfoliant is legit. I've noticed my overall complexion and skin texture have improved since I started using this 2x/week.
Laura Mercier Matte Radiance Baked Bronzing Powder: My favorite all-around bronzer out of everything I tried in 2020. Gives the perfect warm glow without looking orange or shimmery. I wear shade Bronze 02.
Maybelline Brow Sculpt: A brow product that will keep your brows in place all. damn. day. I use the shade soft brown.
Ilia Color Haze Multi-Use Pigment: This is another cheek tint I've been loving. The key is to use is VERY sparingly because it's super pigmented.
Han Cheek & Lip Tint: A new clean beauty brand I discovered this year that makes the PRETTIEST cream blush EVER. I use the shade Coral Hibiscus.
So there you have it! My best beauty discoveries of 2020.
There are probably things I'm forgetting, but these were top of mind when I created this list! For my favorite products of ALL TIME, check out my Hero Beauty Product Master List and my Everyday Makeup Products list.
I also put together a little recap of my top-selling products among the #SilbSquad this year, below.
Best Selling Products of 2020
If you make a purchase through one of the links included in this post, I may make a small commission. As you know, I only feature products that I genuinely love.